Since the dawn of the space age, more than a hundred spacecraft have left Earth en route to the moon, according to NASA's records. In 2025, humans are going to land on the Moon again, in over 50 years from "one giant leap for mankind." The prospective makes researchers, designers and architects all over the globe envision solutions that might make a lunar settlement a reality in the near future.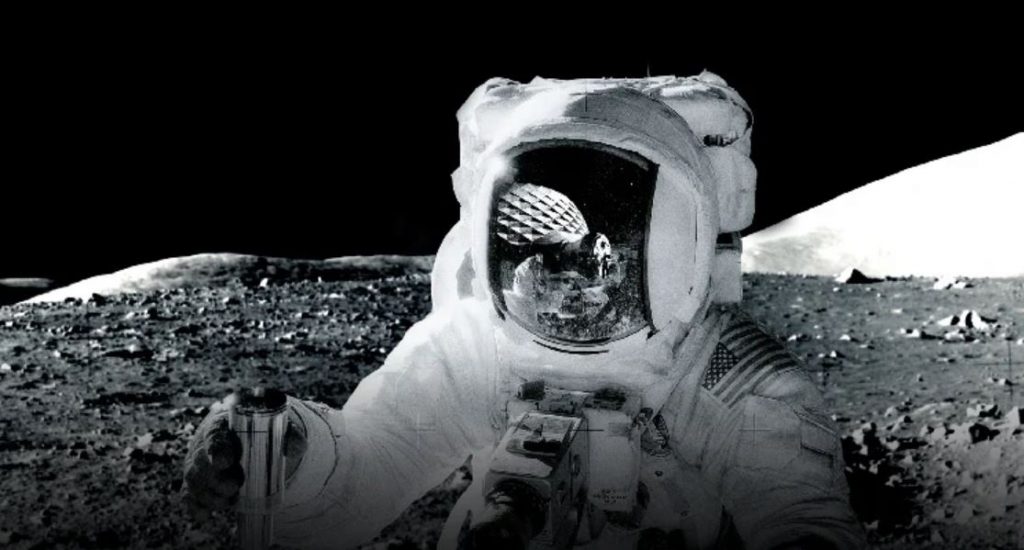 Famous Danish design firm Bjarke Ingels Group (BIG) has teamed up with ICON, developer of advanced construction technologies, and SEArch+, recognized on a global scale for innovative 'human-centered' designs for space exploration, to work with NASA on the research and development of a sustainable lunar habitat that could support future exploration of the moon.
The new partnership builds upon technology ICON demonstrated during NASA's 3D printed habitat challenge in 2018. Titled Project Olympus, the project is a space-based construction system providing better thermal, radiation, and micrometeorite protection than that offered by metal or inflatable habitats.
ICON is currently working at prototype elements for a possible future full-scale additive construction system that could print infrastructure on the moon. The tests of lunar soil simulant with various processing and printing technologies will be conducted by the advanced construction technologies company in partnership with NASA's Marshall Space Flight Center in Huntsville, Alabama.
The team believes that 3D printing with indigenous materials is not only a fantastic practical solution but that it will prove to be critically vital to our species' survival both here on earth and in outer space.
Danish architecture firm SAGA is also working at a prototype of a habitat for future moon missions. Inspired by the principles of Japanese origami folding, architects Sebastian Aristotelis and Karl-Johan Sorenson have developed Lunark, a deployable structure that is algorithmically optimized to unfold and expand up to 750 times its original size. This solution has been designed to help save space during transport and maximize space for the astronauts, as it can fit into a standard shipping container or a rocket when collapsed.
Using rigid carbon fiber panels creates a lightweight and strong structure. Solar cells covering the exterior maximize energy generation, while heavy insulation is intended to combat both -40 degrees Celsius temperatures and winds up to 90 kilometers per hour.
The team describes Lunark as having an exterior that is 'tough as a tank' and an interior that feels like 'a cozy home with a sense of Nordic "hygge." Inside, the habitat is divided into sections for sleeping, studying, and other aspects of normal life, and incorporates SAGA's most innovative designs intended to create an environment where astronauts won's just survive, but will thrive. One of these is custom-made circadian light panels that bathe the interiors in pseudo-natural daylight, accurately emulating the subtle hourly variations of natural daylight on earth.
Before actually launching the structure to the moon, the team visited northern Greenland to trial the habitat and gather important data about its performance. For two months, the duo tested the structure, themselves, and technologies for future moon missions while enduring -30°C and hurricane winds.
Life Beyond Earth, a project developed by Skidmore, Owings & Merrill (SOM) in collaboration with the European Space Agency, offers a vision for a sustained and sustainable human presence on the Moon. The installation tests ground for new ways of living in extreme environments and demonstrates a model for global collaboration in outer space.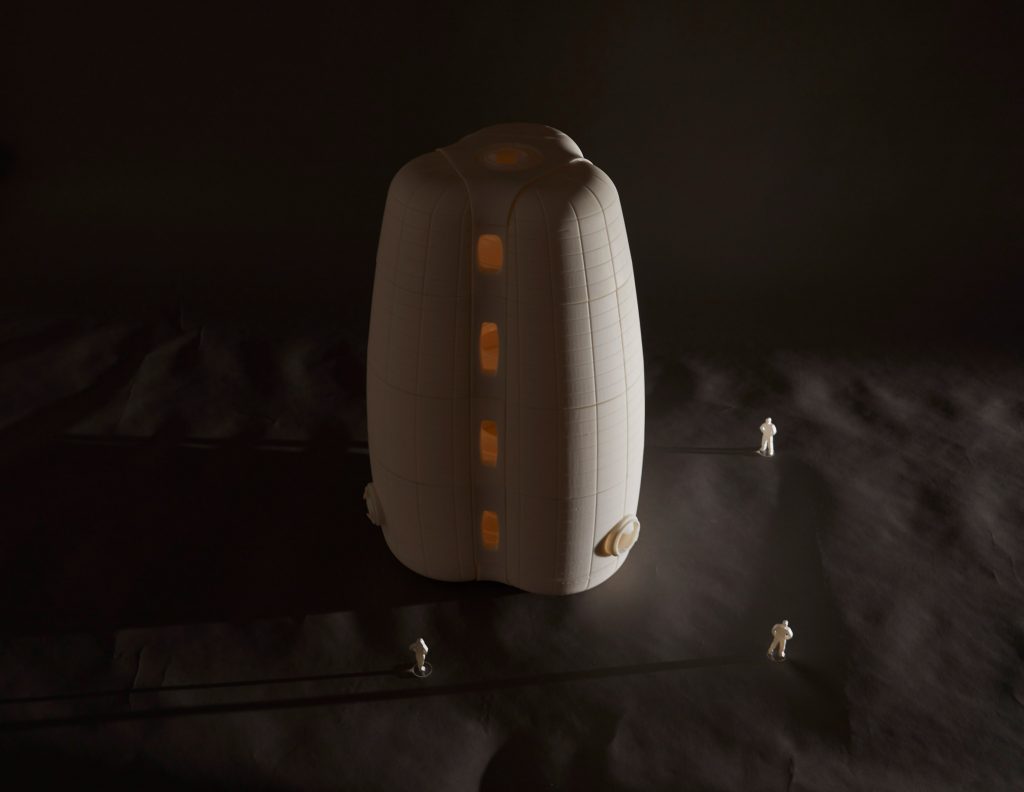 Shown at the 17th International Architecture Exhibition of La Biennale di Venezia, the project looked at human space exploration not simply as a design challenge but as an opportunity to create a better world. The installation was organized around an expansive site model that provides an overview of the master plan for the Moon Village.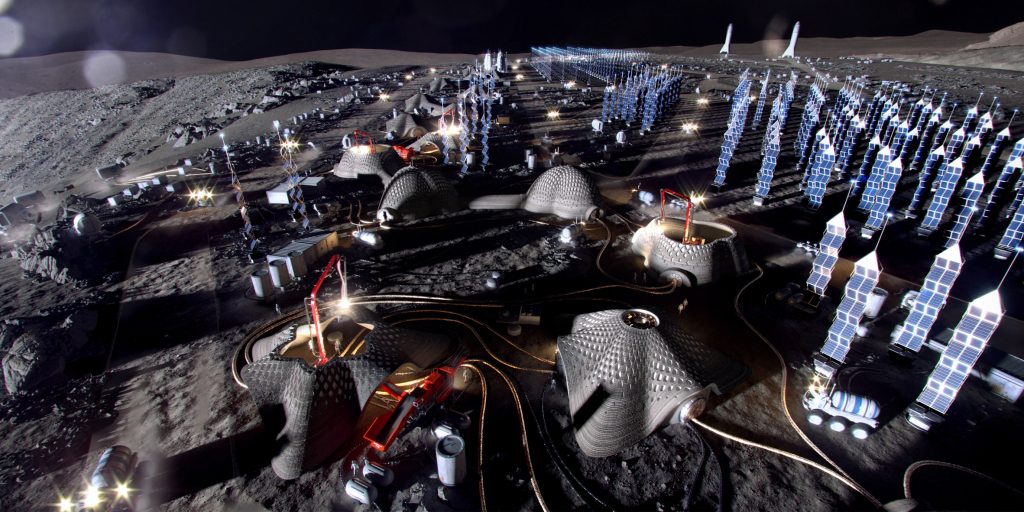 For those wishing to receive a tactile sense of the design, there was a larger scale model of an individual habitat module. The inflatable design enables the module to be collapsed for transport by rocket and then expanded to its full size once on the moon. Unlike other inflatable designs that have structural systems at its center, the module's structure allows for an open-plan interior that optimizes the living experience.
The animated film was shown to allow visitors to imagine the Moon Village in operation and demonstrate how the settlement would grow and evolve over time.