Summer is in its full swing, so we selected an array of beautifully designed bespoke parasols that go beyond sunshading – those will be suitable for those who would like to get some tan or fully block the direct sunlight.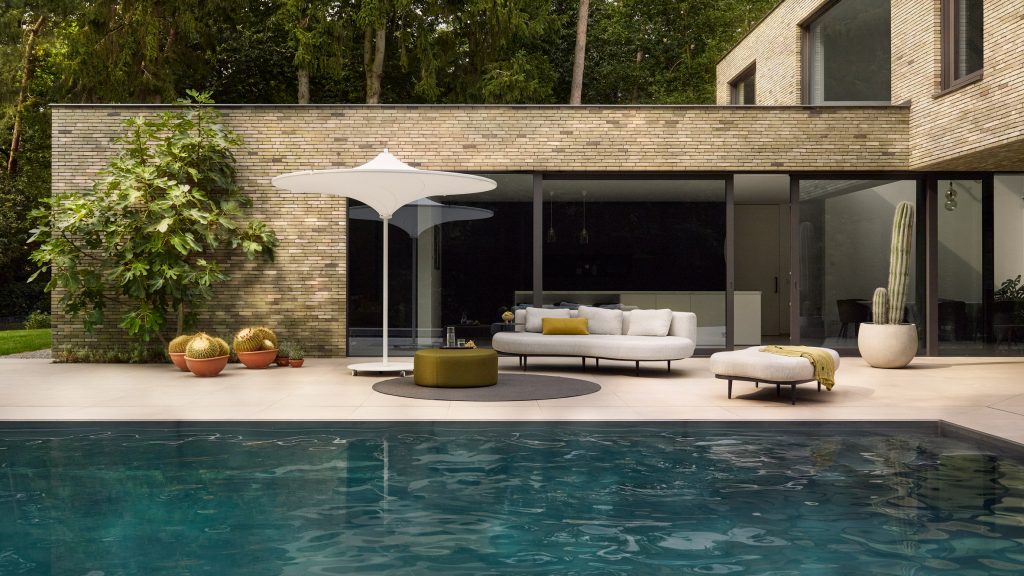 Belgian manufacturer Hulasol has developed an eponymous product that combines a traditional parasol and an outdoor light source that can be controlled by a smartphone app.
The aerodynamic and futuristic canopy is manufactured out of polyester, which is treated to withstand water, dirt and mildew, and is available in two finish options – matte black and matte white.
Not only it is designed to ensure stability, it can be easily folded away into a compact leaf-like shape for easy storage. Besides, the beautiful eye-catching piece features a base with wheels for manoeuvrability.
Hong-Kong based Kim Min Jae Architects have also proposed a parasol design with functions beyond sun-shade. Inspired by the constantly changing appearance of the sea surface, the team has opted for a selection of marine tones that resemble sea water colour variations. Besides, to reflect notion of natural morphosis, the product represents a living organism going through various stages of transformation and mimics different gestures of flowers.
Technically, the flower structure follows the basic components of general parasols, but the design has been conceived upside down. By moving the handle on the base tube up and down, the shape of the parasol is changed – all in all, it can be adjusted with seven steps to suit the users' preferences. As the sunshade is demountable, a sand anchor is installed at the bottom end of the base tube to fix it easily on the ground without any additional equipment.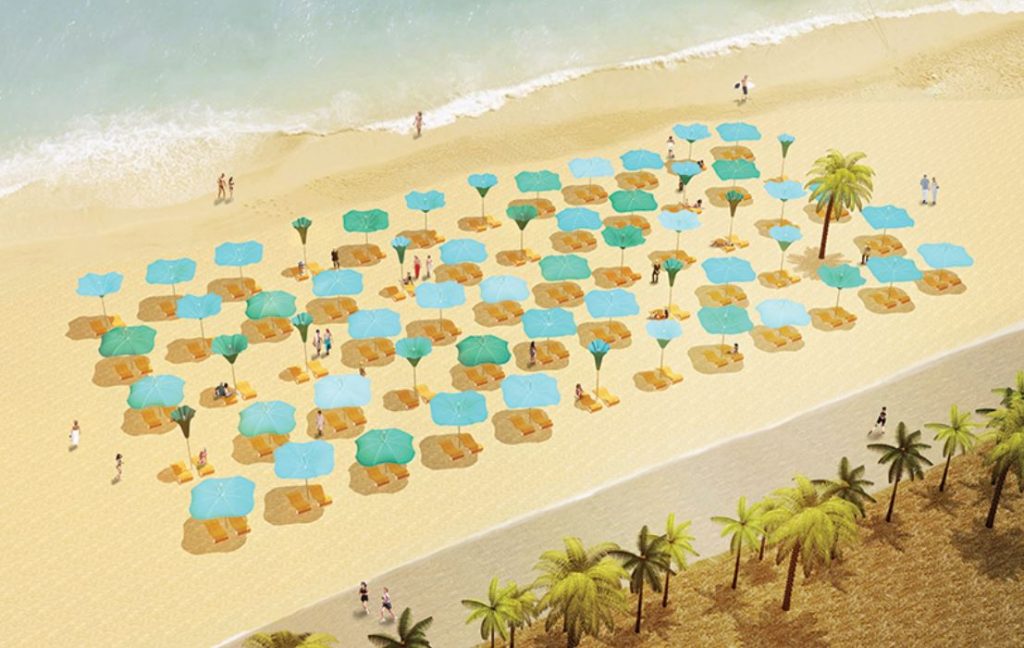 The canopy fabric is made of high-density polyethylene, with a diamond grid pattern that expresses a rough surface seemingly obtained in nature. Additionally, the geometry of the diamond grid enhances the colors and textures by changing the shape of the parasol.
<iframe title="vimeo-player" src="https://player.vimeo.com/video/90326439?h=ce90a10076″ width="640″ height="360″ frameborder="0″ allowfullscreen></iframe>
The Cumulus parasol by Netherlands-based studio Toer self-inflates when the sun starts shining. Fixed to the top of the solar-powered shade are energy generating modules that activate a fan used to expand the body of the fabric cloud-shaped canopy. It takes about 20 seconds to inflate the shade to its full two meter diameter size.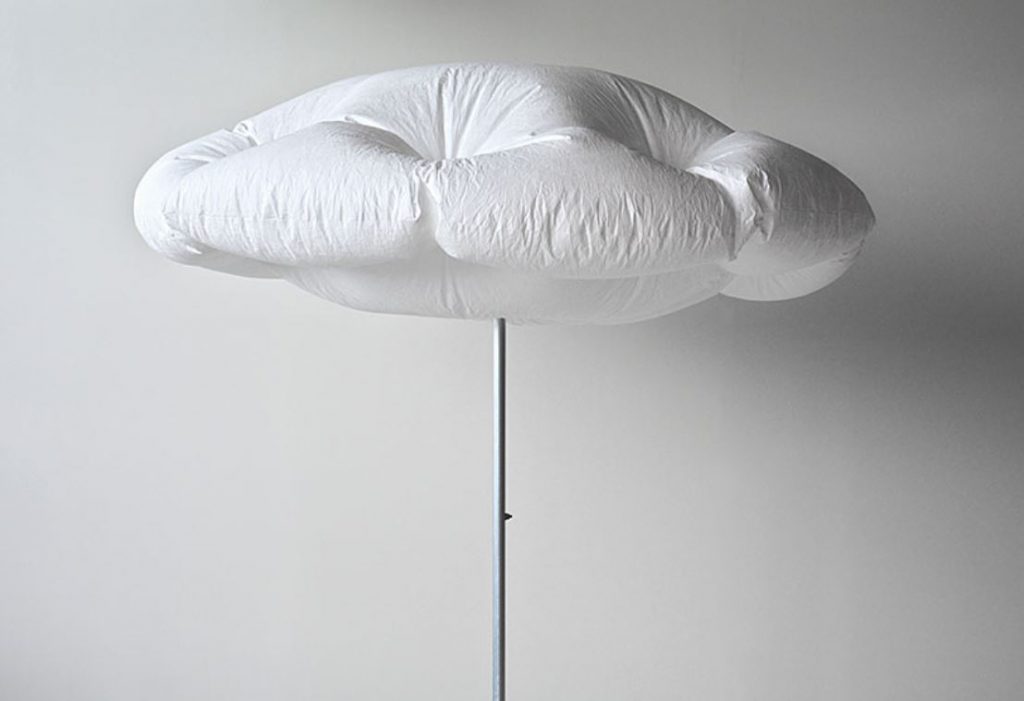 When it is dull, the parasol will either deflate automatically, or can be switched off manually using a mechanism integrated in the pole.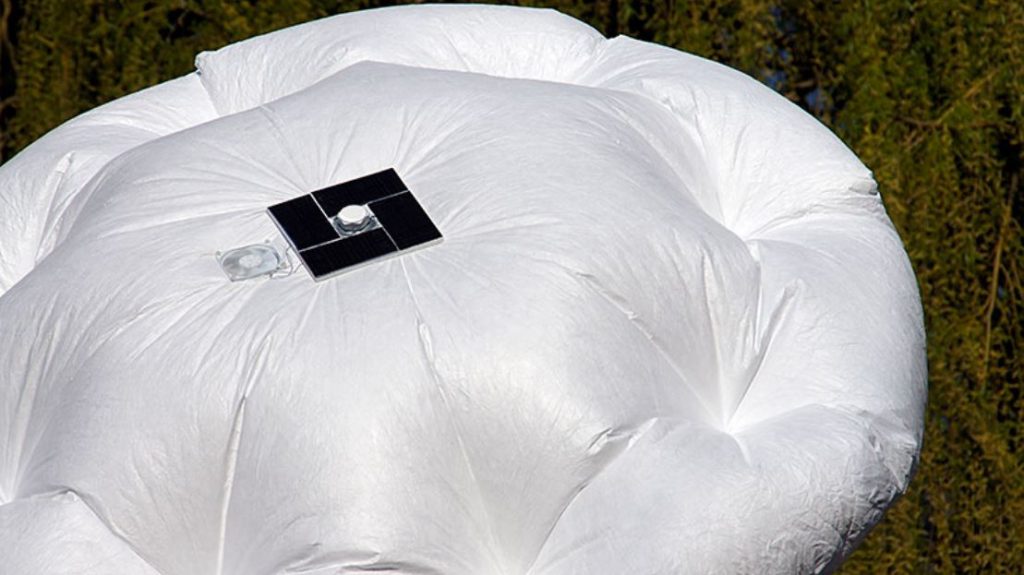 The whimsical shape of the umbrella refers to a cumulus cloud, from which the product takes its name. The curved sunshade is aerodynamic, allowing it to withstand windy weather, a silicone coating keeps it resistant to water, and its nylon skin makes it durable, lightweight, and strong.