In the digital era, books are not opened that often. Nevertheless, bookshelves remain an important piece of furniture in most homes and offices. These days, they have become decorative, often serving as a piece to showcase the titles one reads. Product designers create bespoke fixtures intended to do justice to every book and motivate their owners to read more often.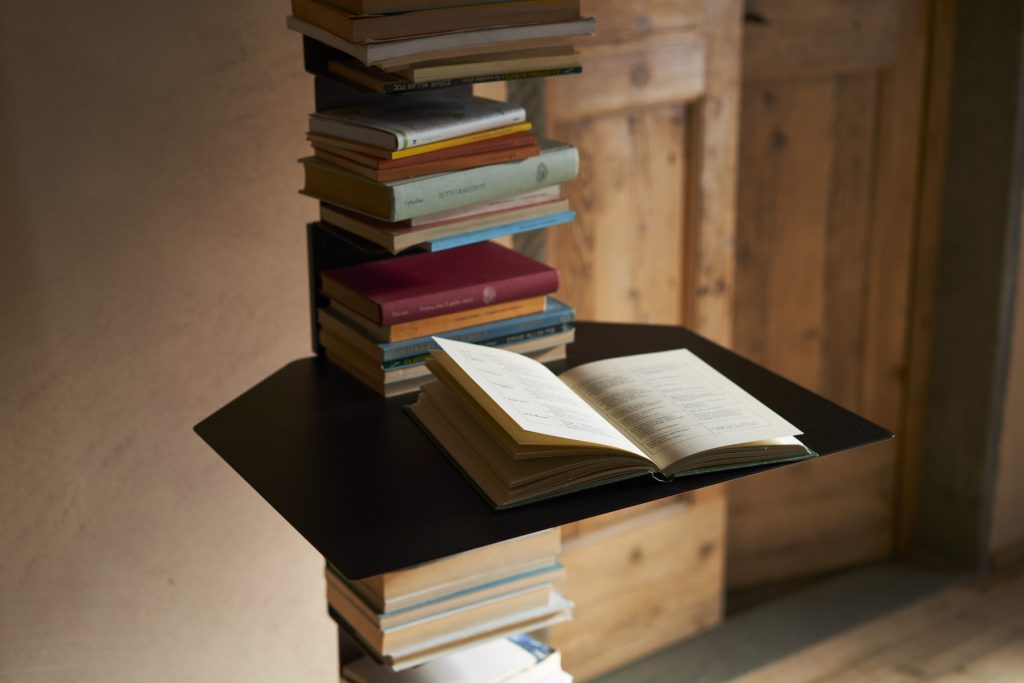 Plot Twist bookshelf by prolific German furniture designer Deniz Aktay uses the weight of the books to support and stabilize the freestanding structure.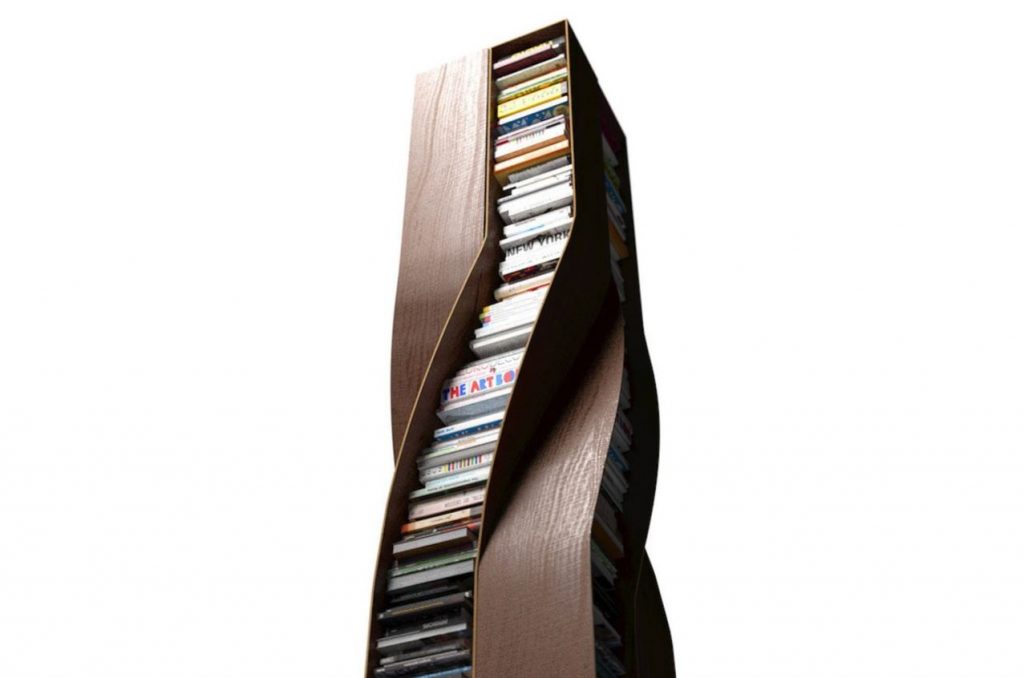 The oddly satisfying twisted design allows it to be accessed from every side. The piece is shaped by four separate bent wooden elements connected to each other that can accommodate similarly sized books for a clutter-free look.
Ptolomeo shelf developed by Bruno Rainaldi for Opinion Ciatti turns the precarious book stack into a design object. Named after Ptolemy I Soter, the Greek general who founded the library of Alexandria, the freestanding bookcase is designed to become "invisible" as its thin shelves are filled with books. The minimal structure is made of stainless steel and can be optionally finished with lacquer in black, white or Corten effect.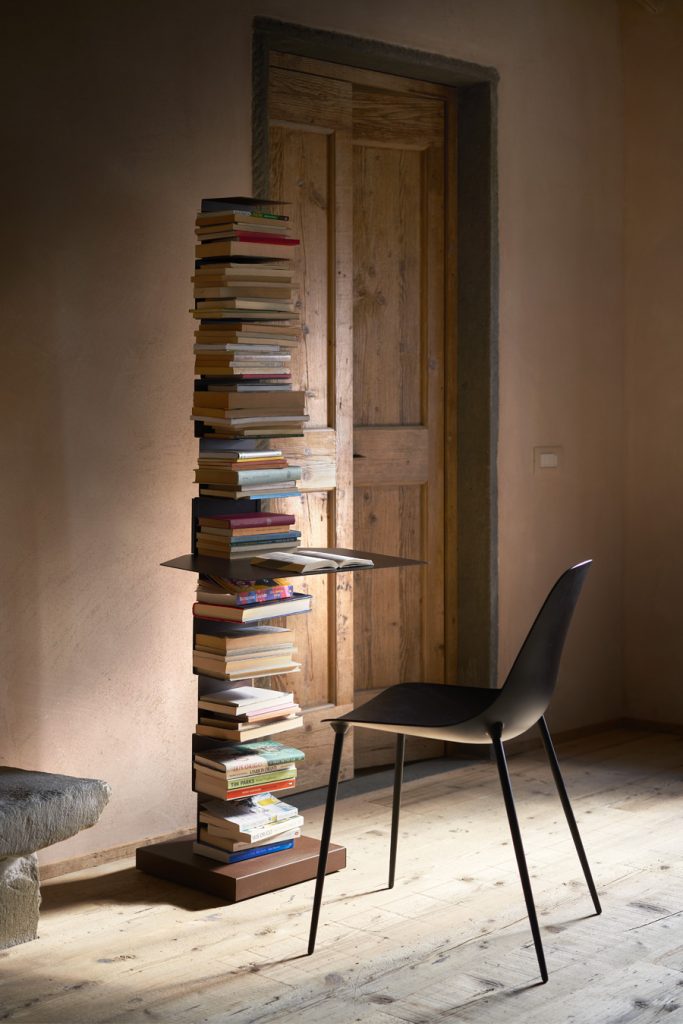 The bookcase can be complemented with a slightly bigger shelf that can fit seamlessly between its shelves to support magazines or large-format books. Fixed to the structure, the shelf can be installed at any height as required, to double as a small desk perfectly sized for a laptop or an original bedside table for those favouring a little bedtime reading before going to sleep.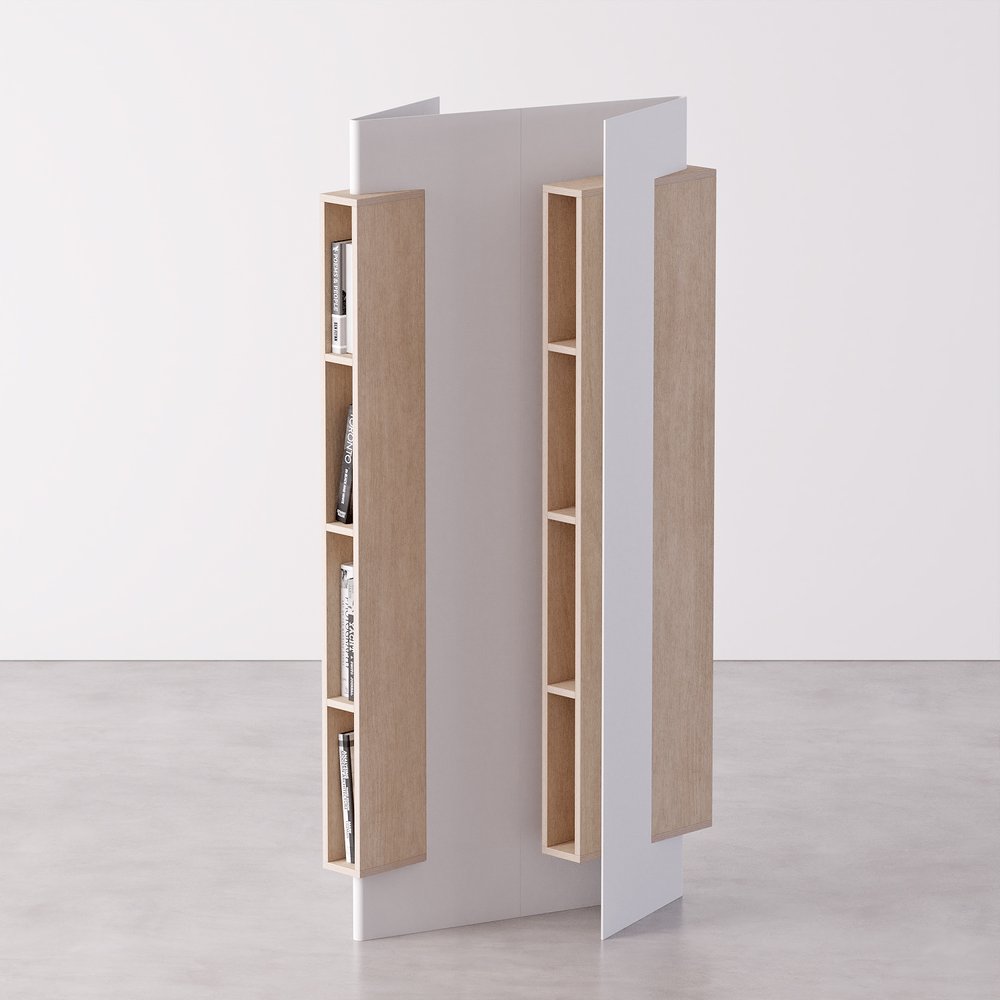 Slice bookshelf by Portugal-based furniture designer João Teixeira is also based on minimalistic and sleek shapes. Its exquisite formal appearance also allows the product to become modular, enabling dynamic configurations as a means to highlight its presence and therefore its use.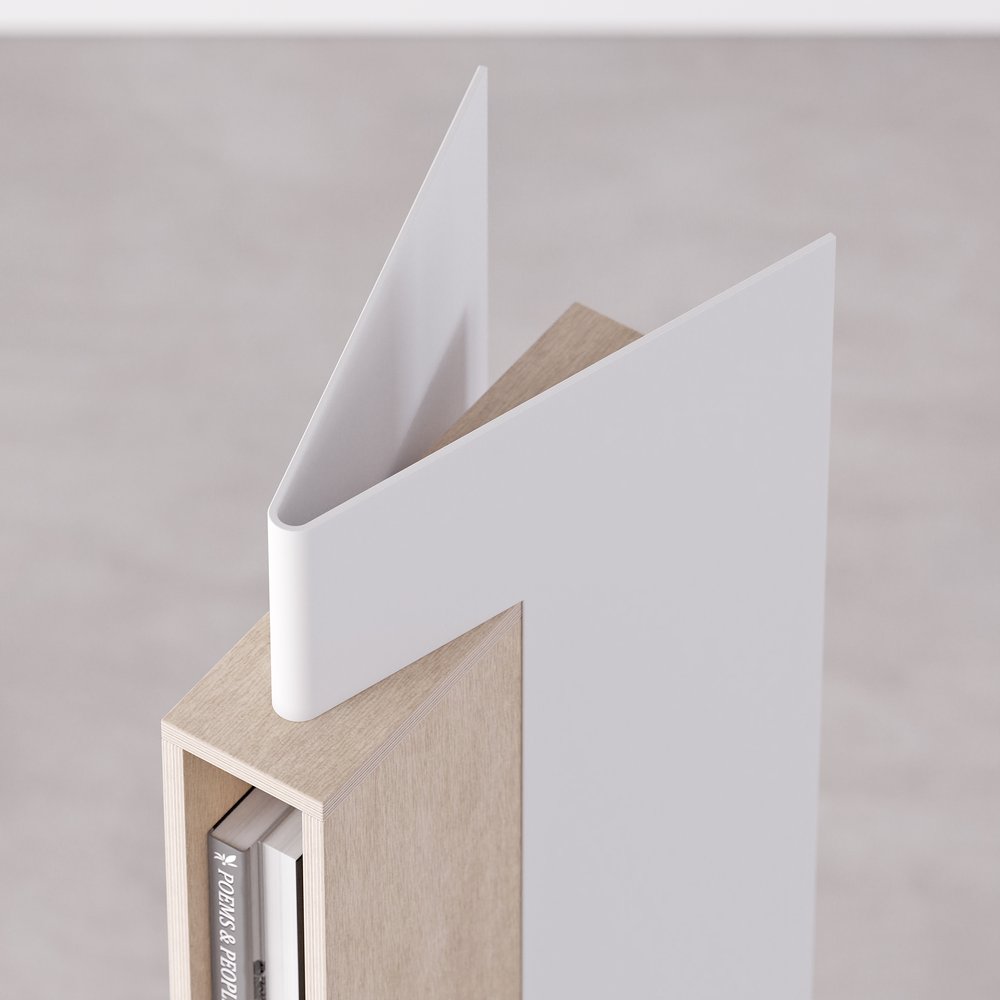 Steel V-shaped frames available in an array of pastel colours are fitted with slim wooden shelving units that can be accessed both from the front and the back. Developed with the space limitations of urban dwelling in mind, the minimalist profiles are nevertheless could be easily used as a centerpiece in office open spaces.