Spiral staircases allow for efficient usage of space and provide an aesthetically attractive design component to the static form of a building. Spiral designs can transform the function of a series of steps so that they become much more than just a means of transitioning between floors.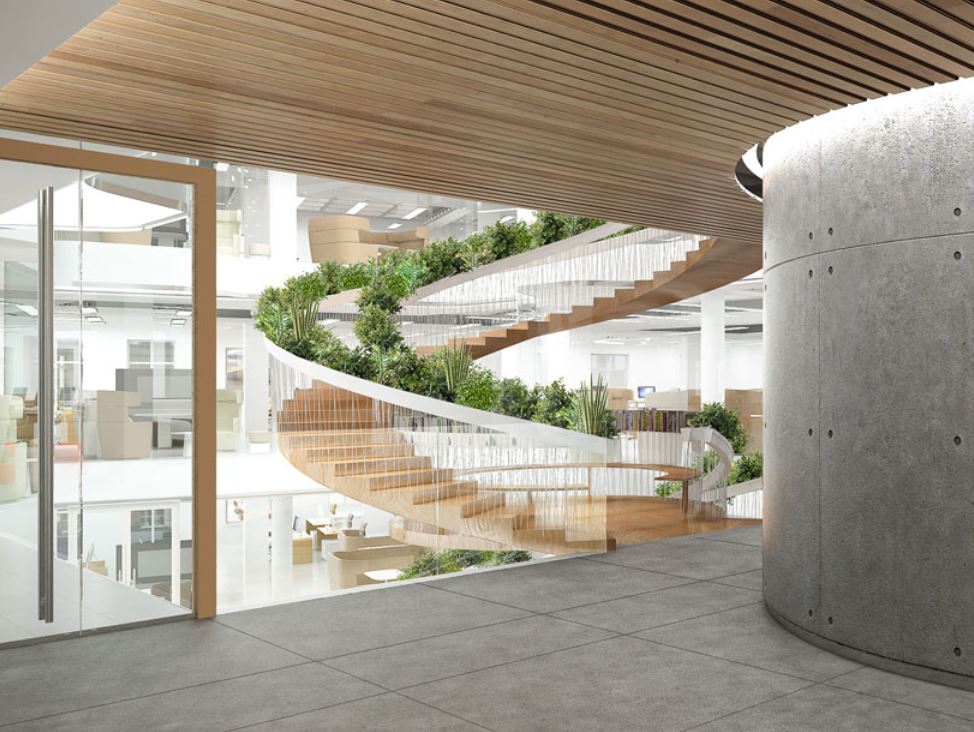 An external spiral staircase is a focal point of the brick-clad façade of a social housing project in Nantes, France, developed by Two French architecture studios Tectône and Tact Architectes. Named Zellige, the 100-home apartment complex is arranged as three interlocking volumes, which are four, six and twelve floors respectively, together.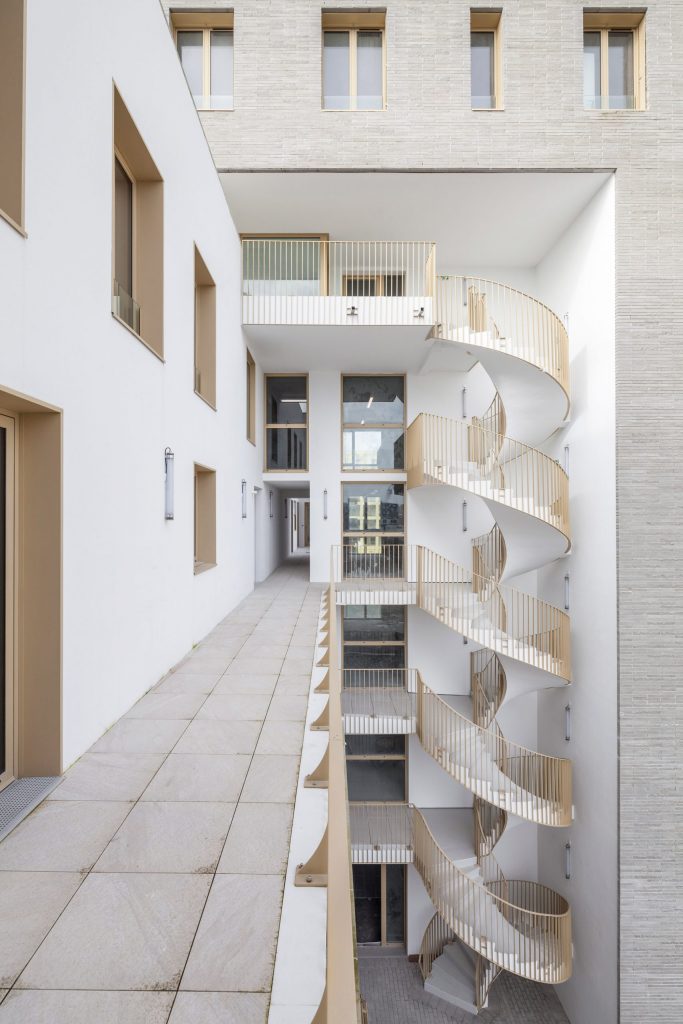 The volumes include communal spaces and facilities located either on top of the shorter volumes or placed in a central courtyard that is formed in between the U-shaped complex. There are common spaces and terraces, a communal workshop and wash house, a vegetable garden and a shared chicken coop.
The spiral staircase with wooden balustrades not only add flair to the façade, but also allows the residents views over the complex and of each other as they move up and down between floors.
A unique spiral staircase with open spaces for reading, drawing and drinking tea and, topped with an integral herb garden, forms the centrepiece for the creative office development Ampersand in London's Soho district. Aptly dubbed The Living Staircase, the scupltural piece developed by British designer Paul Cocksedge features integrated plantable areas along the balustrade, which enables it to double function as a working garden.
The resulting green space is not merely intended as a decoration, it also provides alternative social areas for the office employees devoted to specific activities such as drawing, reading a novel or picking fresh mint for tea.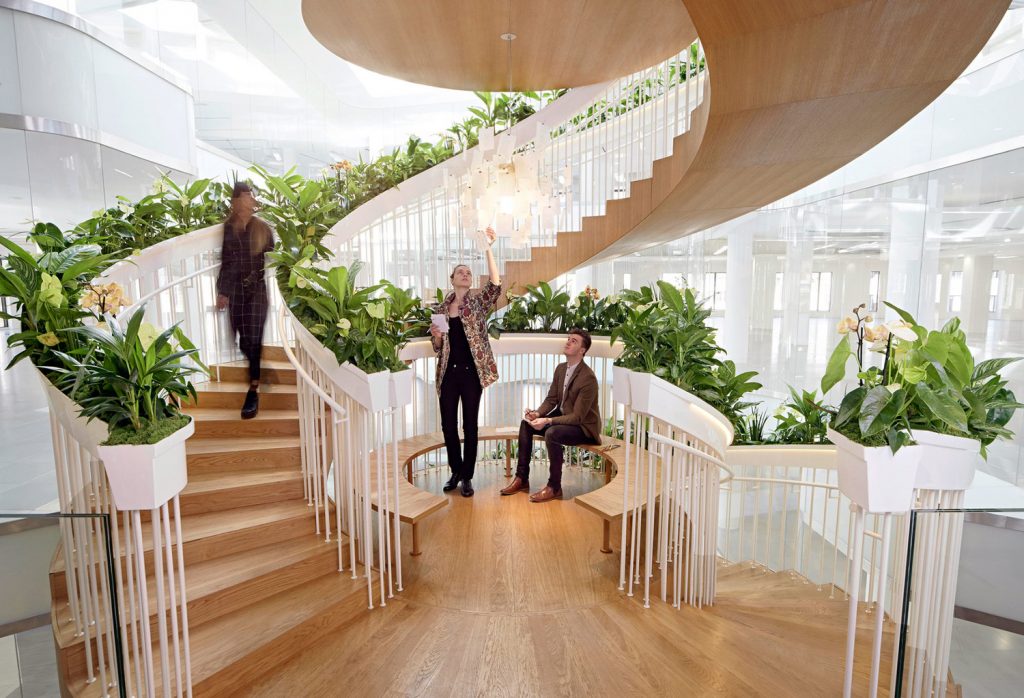 The spiral staircase is 12.5-meters high and provides a dynamic connectivity between the building's four office floors within a curvilinear atrium. The design removes the load-bearing pillar from the centre of a traditional staircase design and replaces it with a series of zones for relaxation, creative thinking and informal workplace interaction.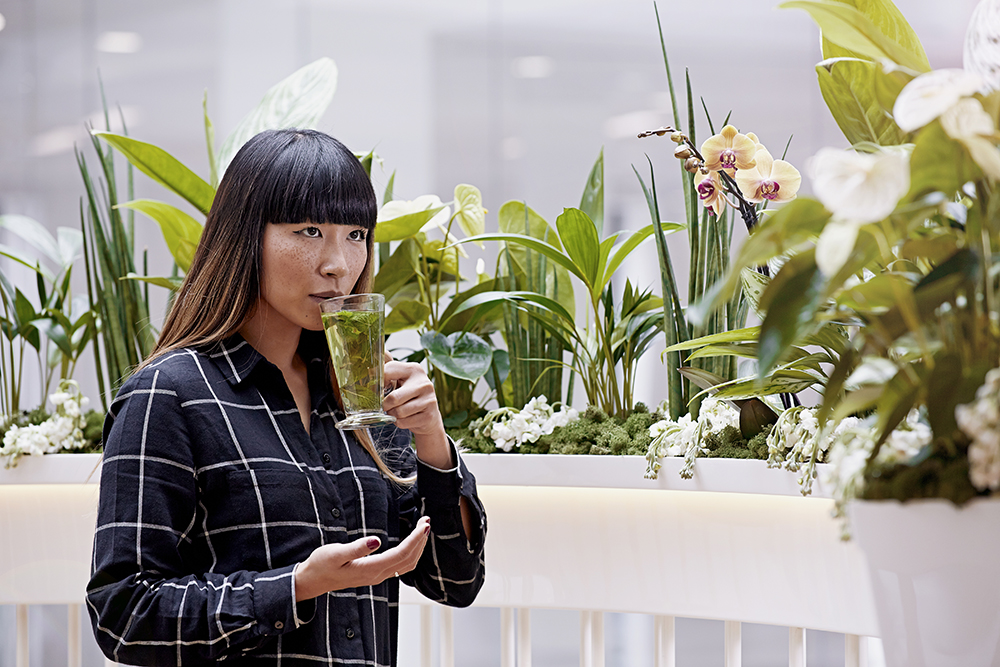 According to the designer, it is actually a combination of a staircase and room, which provides an opportunity to stop and look, smell, read, write, talk, meet, think and rest, basically at every turn.
Snøhetta, architecture and design firm, which was founded in Norway, and Chinese studio ECADI have gone even further with their award-winning design for the Shanghai Grand Opera House set to be built beside the Huangpu River.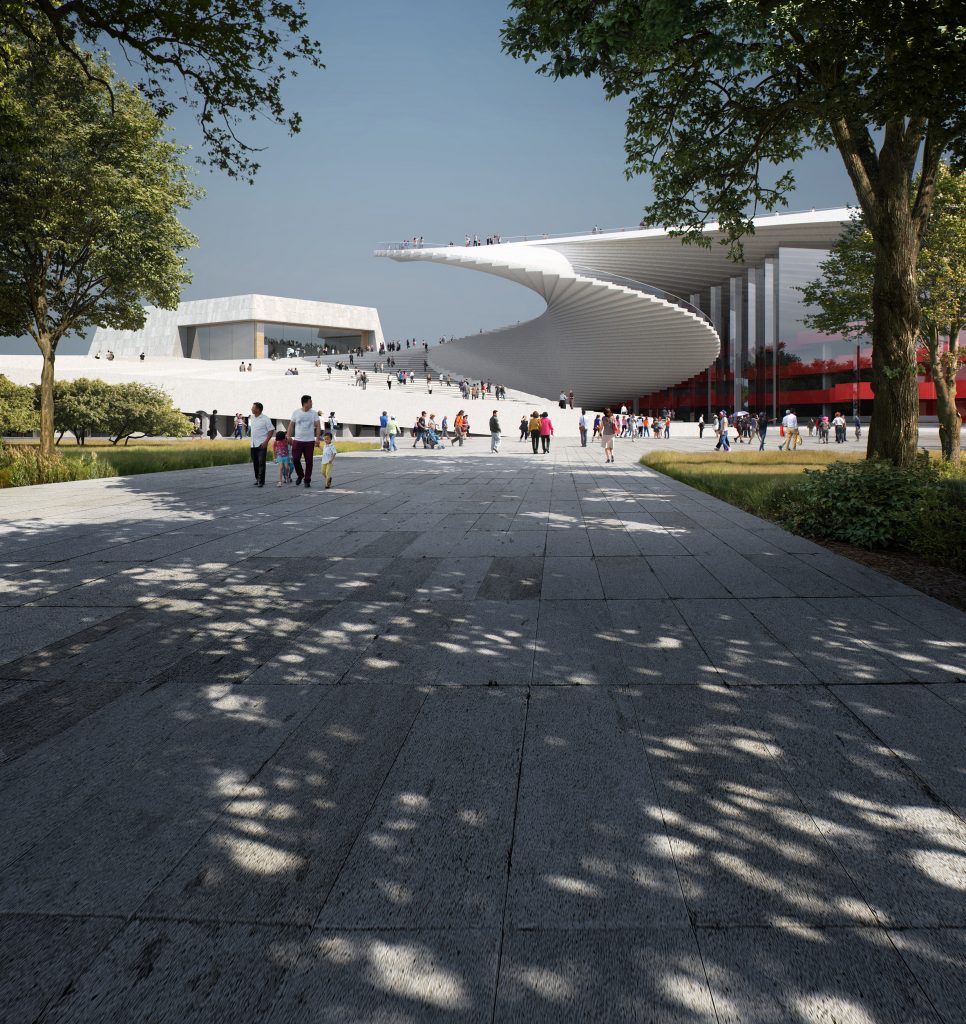 The building's most prominent feature will be a helical roof that connects the upper levels of the building with a riverside plaza via a spectacular open-air spiral staircase designed this to resemble an unfolding fan. This will allow it to double as a public meeting place and a stage for large-scale events.
The spiraling motifs seen on the exterior of the opera house will extend into the interiors of the building, and feature in its visual identity, which Snøhetta has also designed to reference an open fan.
Interior finishes will be developed to contrast the building's white exterior, combining soft silks with oak wood floors to support the acoustics.