Convenience has become an inevitable part of everyday life but it often comes at a cost to the environment. To help tackle the vast amounts of plastic food packaging, designers from different parts of the world develop sustainable alternatives to disposable plastic wraps and single use takeaway boxes. We hope that these attractive biodegradable and reusable packaging conceived as a result of innovative design thinking will be a meaningful contribution to the fight against single-use plastics and help modify consumers' behavior to more sustainable patterns.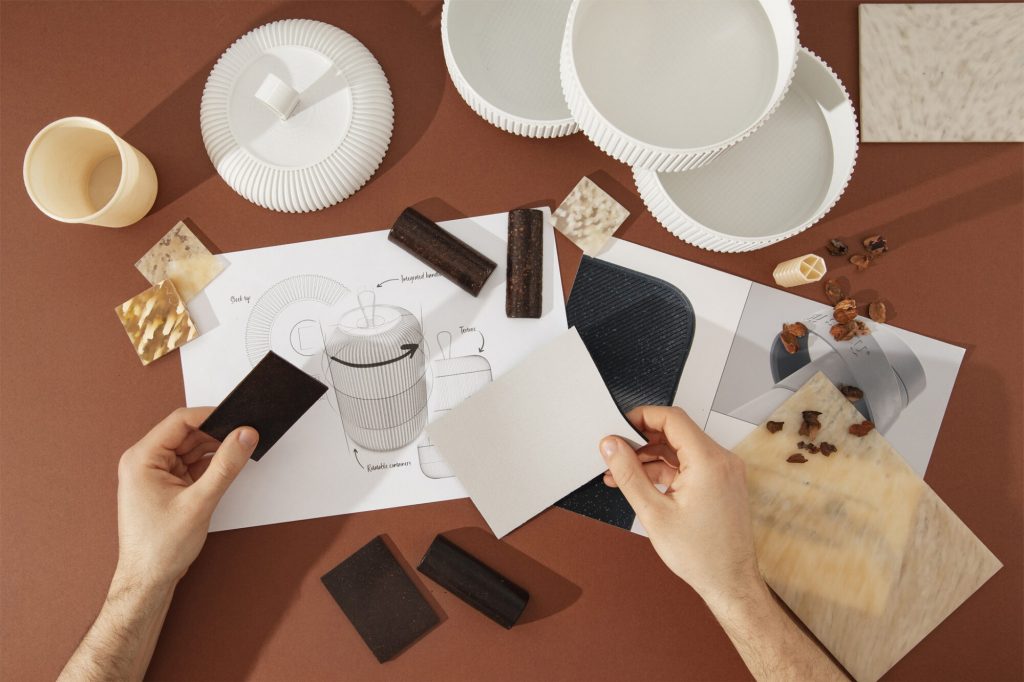 London-based design studio PriestmanGoode has conceptualized Zero, a concept for an incentive-based food-delivery system that would encourage consumers to use and return bioplastic containers to takeaway restaurants. The proposed bioplastic alternative is a bento-style stacking system made from sustainable materials such as cocoa bean shells, mycelium and pineapple husk. In this system, each container is placed on top of another, ridding of the need for individual lids, which halves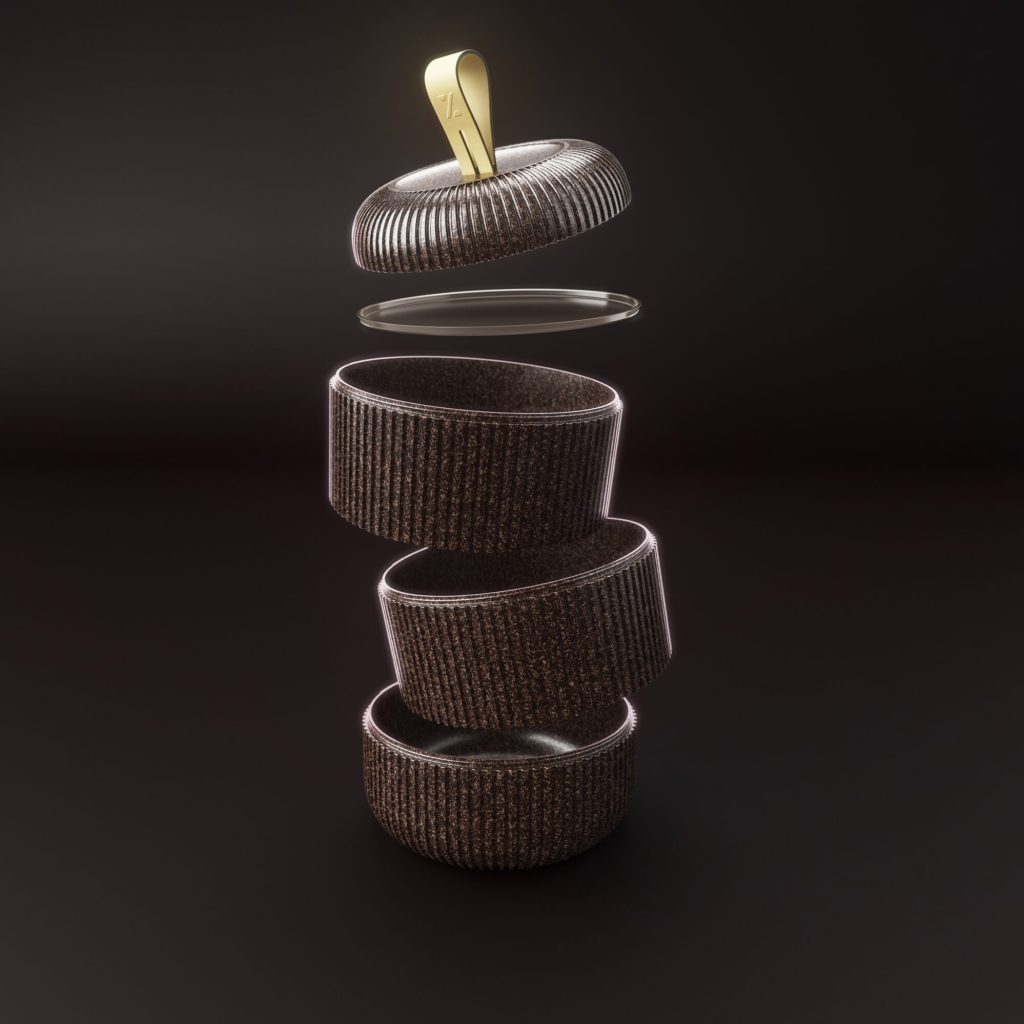 Aiming to redesign food delivery in a bid to lessen the environmental impact of so-called "convenience culture", PriestmanGoode suggest that the system should work on a customer-rewards basis. The user would pay a small fee for the packaging when ordering the food, which would be reimbursed on their next delivery when the containers are returned to the delivery service provider. The packaging is intended to be transferable between restaurants.
According to the team, the Zero project is designed to reposition takeaway packaging as a desirable object that consumers would want to buy – something beautiful, practical and sustainable.
For the project, PriestmanGoode researched various food-safe materials that could replace the plastic takeaway containers and tested them for qualities such as heat-proof, lightweight, recyclability and insulation. This involved collaboration with a series designers working with sustainable materials, including Paula Nerlich, who developed a bioplastic made from by-products of the cacao industry to make up the body of the containers.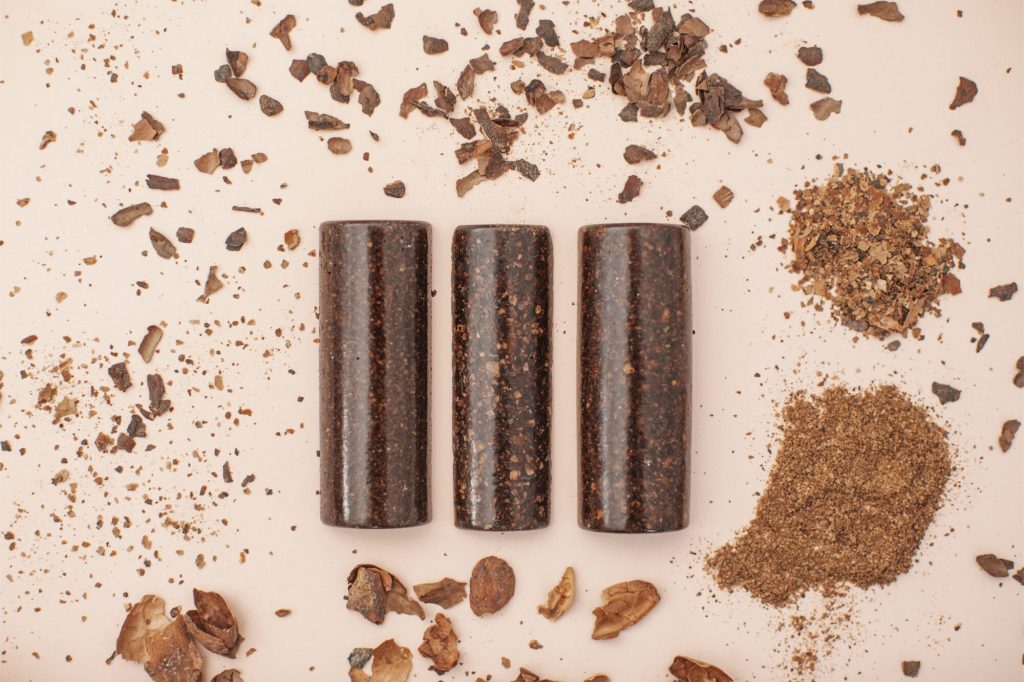 The material palette for the featured delivery bag includes a plant-based neoprene-type rubber called Lexcell for the handles; mycelium by Ty Syml for insulation, a leather alternative made from cellulose fibres extracted from pineapple leaves called Piñatex for the bag lid, and Nuatan material by Crafting Plastics made from corn-starch, sugar and waste cooking oil for the bag's outer. Last but not least is an algae-based clingfilm alternative material by Margarita Talep.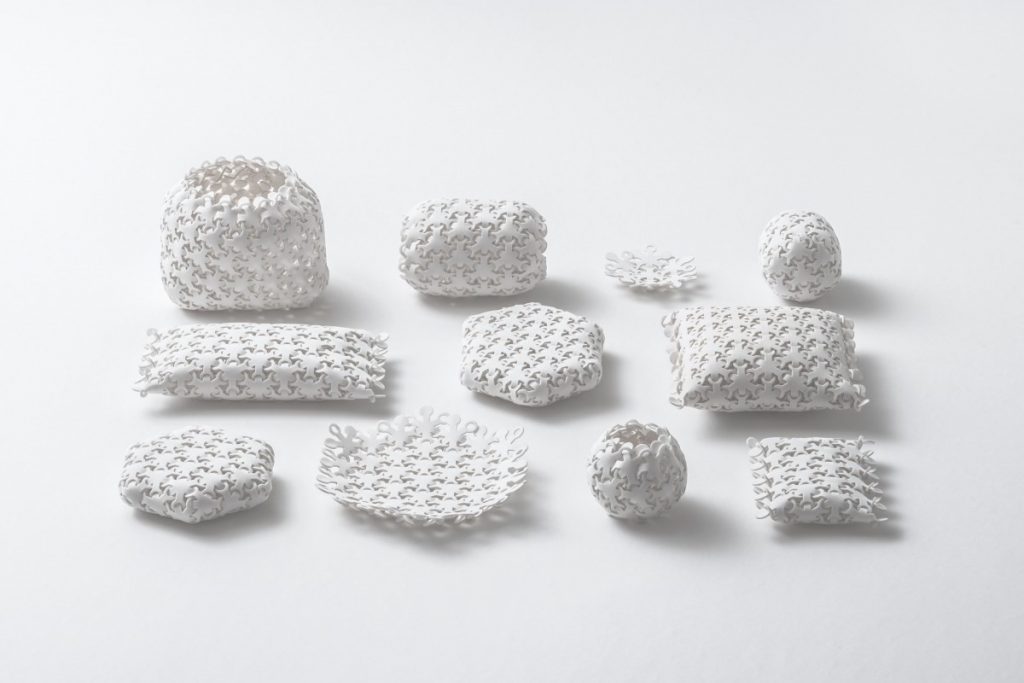 CY-BO, a smart sustainable packaging solution by Japanese industrial designer Kenji Abe, consists of snowflake-shaped pieces that can be slotted together to form different shapes for various purposes. The sponge-like material has high cushioning properties and is water and heat resistant.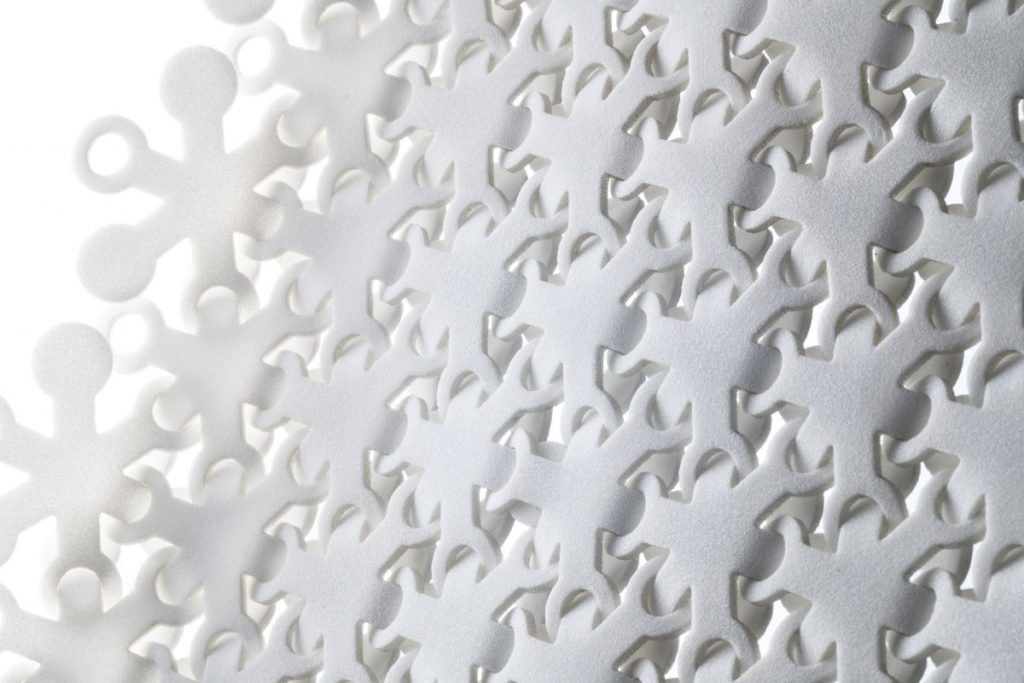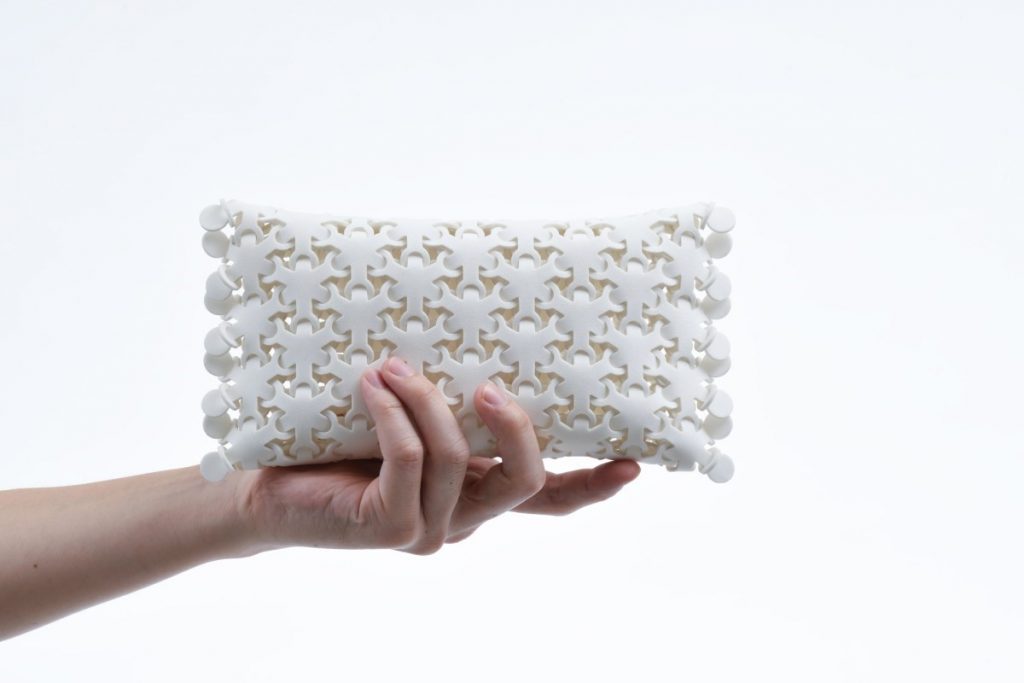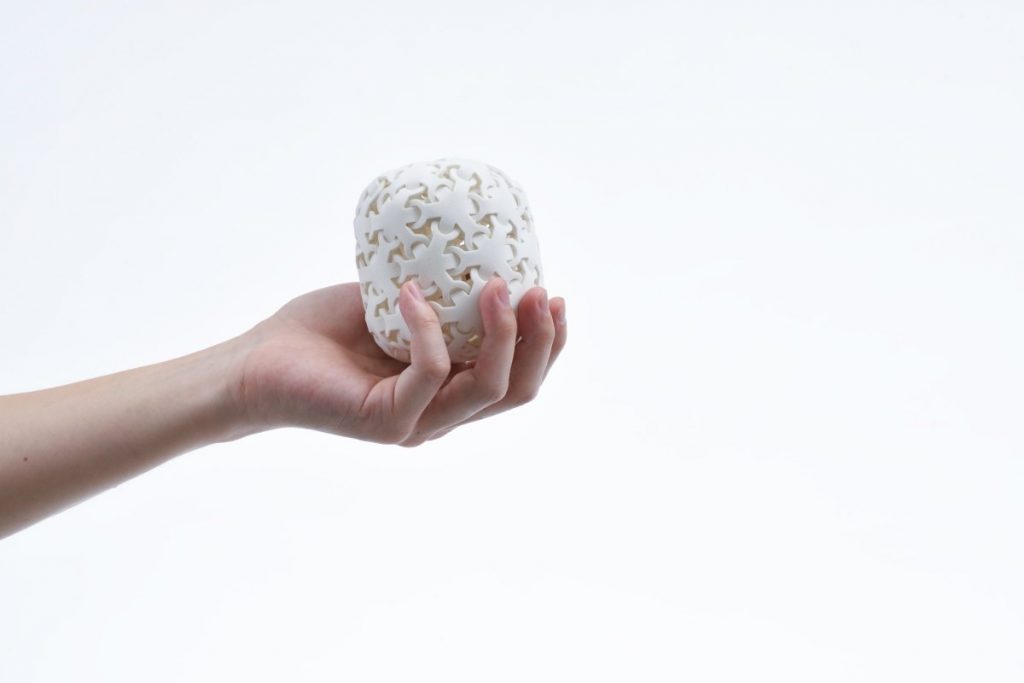 Conceived to be re-used as many times as possible, the pieces can easily be constructed into fruit packing foam, baskets, cubes and cases, coasters, table mats or even lampshades.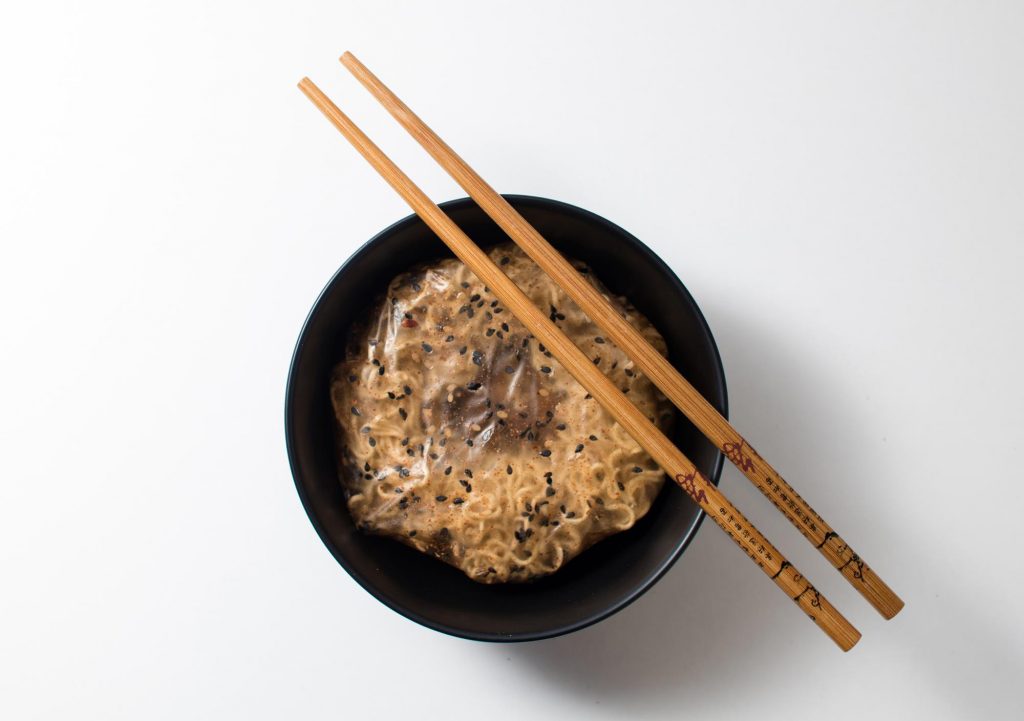 Have you ever noticed that quite often food packs contain more plastic than actual food? More often than not snacks come in packaging that takes several decades to decompose. Product design student and recent Ravensbourne University London graduate Holly Grounds has addressed this issue. She has conceived her dissolvable edible wrapper that turns into a sauce as it comes in contact with boiling water as an alternative to the many plastic sachets that accompany a pack of instant noodles.
The main component of the packaging is a tasteless biofilm, made from potato starch, glycerin and water. It is wrapped around doughnut shaped noodle blocks, which as the testing has proved, allows the noodles to cook more evenly and fit more neatly into a bowl.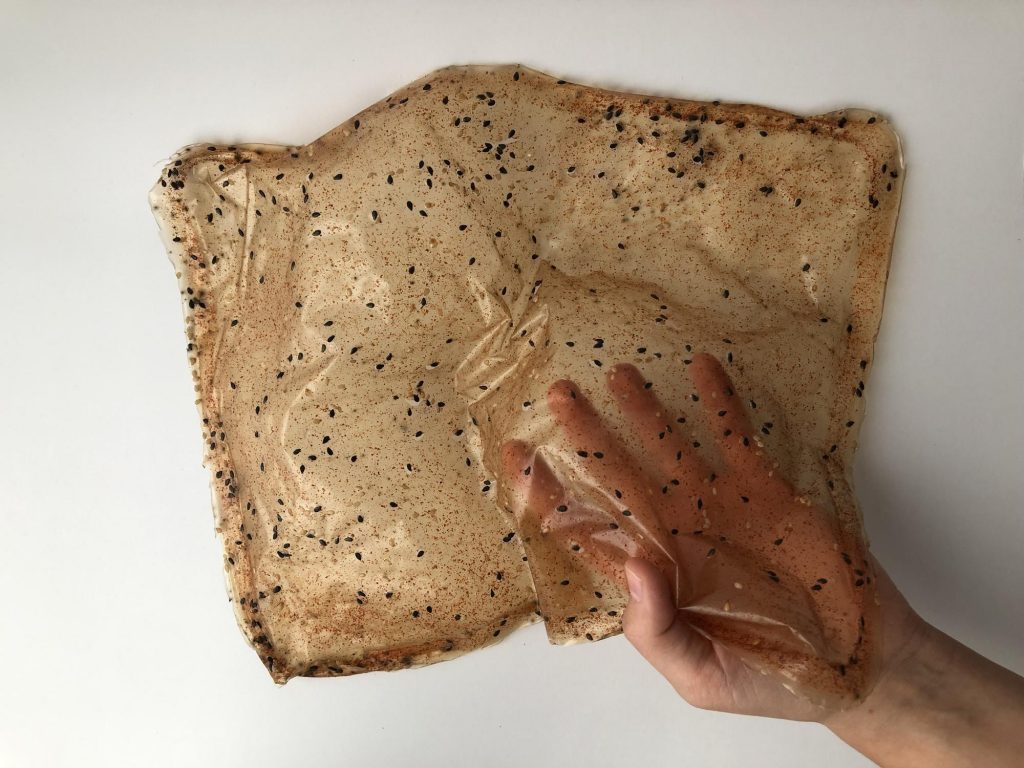 The heat sealable bioplastic film ensures the noodles stay fresh. When cooked, it breaks down in less than a minute to season the broth with herbs and flavourings embedded into the packaging itself. Larger ingredients such as dried shrimp are stored loosely in the parcel before being released into the broth.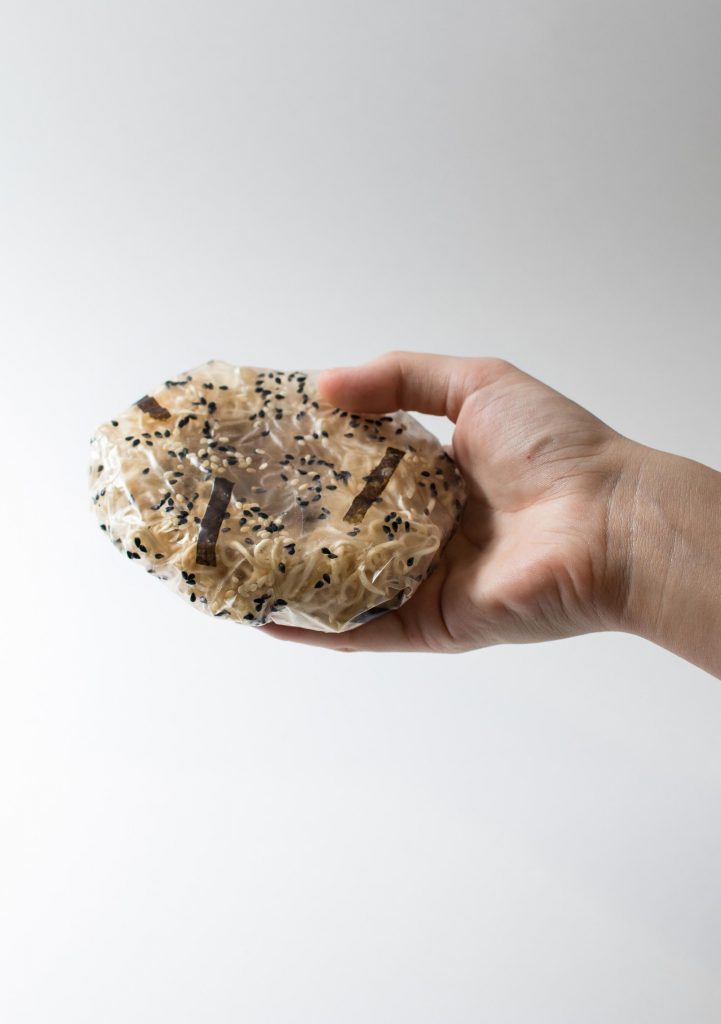 Grounds also conducted a speed-cooking test, to challenge the idea that plastic is always the more convenient option. She found that noodles wrapped in plastic took a full minute longer to prepare than ones packaged in her biofilm, due to the time-consuming process of opening and emptying individual flavour sachets.
Grounds has also explored the use of the dissolvable film in other areas, one of which is portion pouches that allow an accurate portion to be served.
Similarly, design students of Nuova Accademia di Belle Arti, Italy, Simone Caronni, Paolo Stefano Gentile and Pietro Gaeli, have found a way to apply circular economy to fries. Within their Peel Saver project, they discovered that potato peels waste created by fries companies, ironically, becomes the perfect container for fries. The material is used to make the street food packaging which is 100% biodegradable and can therefore be usefully re-inserted in the biological cycle becoming animal food or fertilizer for plants.
The potato peel is made up of starches and fibers components, which after maceration and natural drying, acquire the ability to bond with each other and harden. The material is then shaped into a cone to serve fries in the same peel that originally contained and protected the potato.
Hoping to launch the project as a large-scale production, the designers are looking into collaborations with companies that can fully realise Peel Saver's  potential.