th its reclined back and elevated feet, chaise longue is probably the furniture piece that is the epitome of 'me time'. Traditionally designed as a statement piece, they can be sculptural and multifunctional but always serve their original goal – to provide an environment of relaxation and meditation.
Wire S is a series of wire-netting minimalist loungers created by Belgian design studio Muller Van Severen for Solo House, an architectural holiday home in the North of Spain. The low-slung loungers are crafted from stainless steel powder-coated wire mesh, which brings an interesting dimension to the furniture. Mesh lets the user to see through the object, but still grasps the architecture.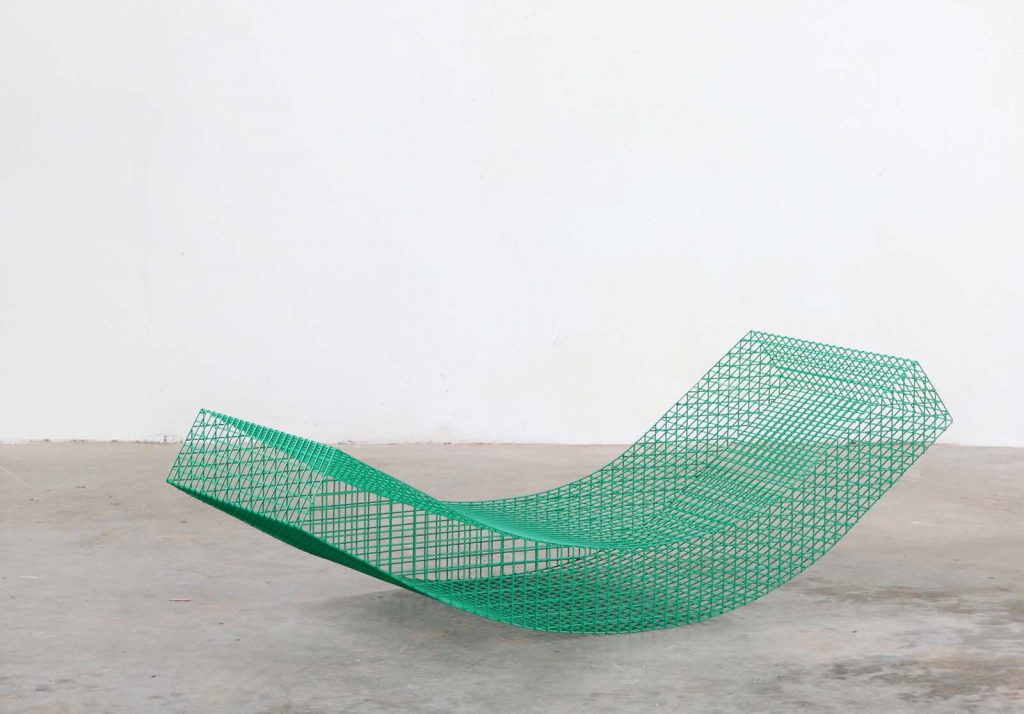 The designers used the basic form of a matrass as a starting point and then folded it. The use of a grid provided a number of challenges for the production process: the use of grid caused a lot of welding points and the designers had to balance transparency and strength.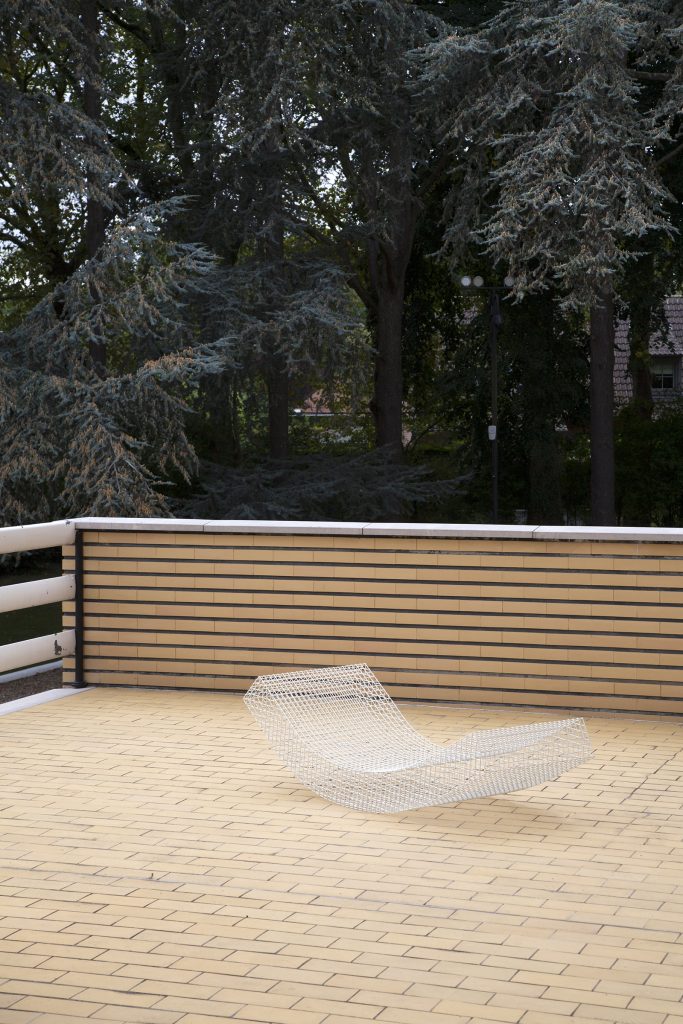 Although originally conceived as outdoor furniture, the seats can also be placed inside.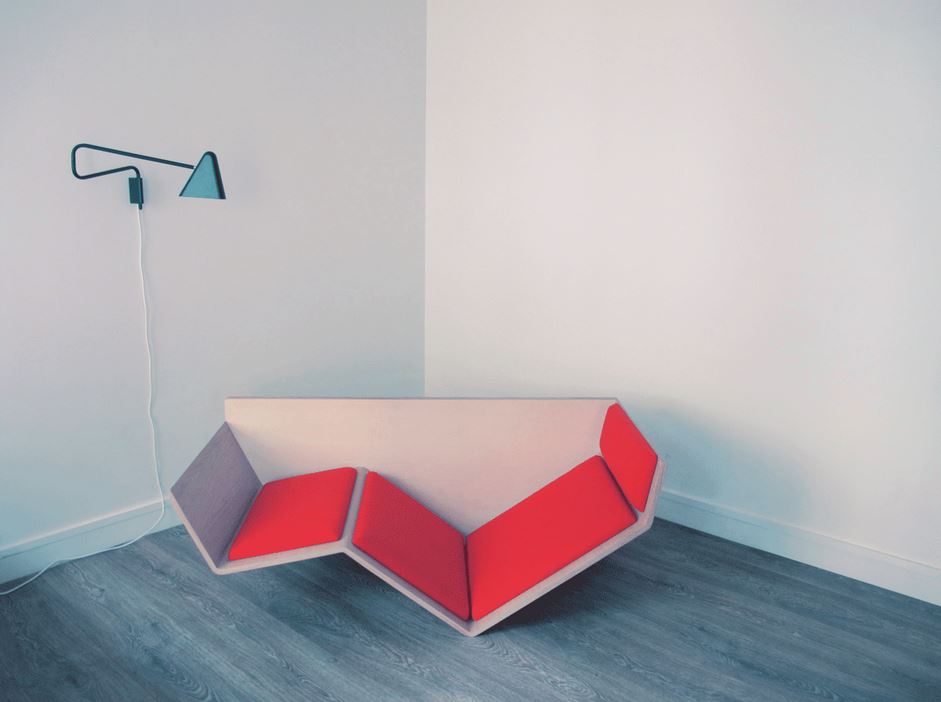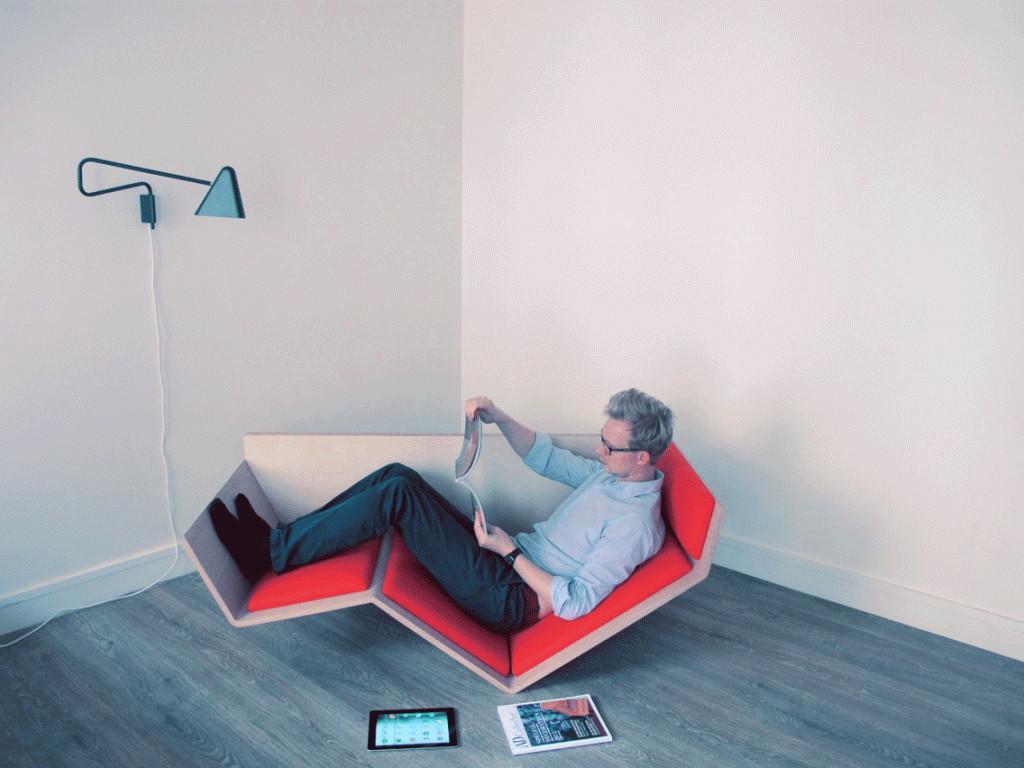 French architect Pierre-Louis Gerlier has designed the Chaise Renversée, a lightweight and steady desk that can be transformed into a long chair. The design is conceived for those who would like to have a lounge chair available for nestling in right after finishing their occasional desk work. It is a perfect solution for small living places and for those finding regular desks inconvenient and cumbersome.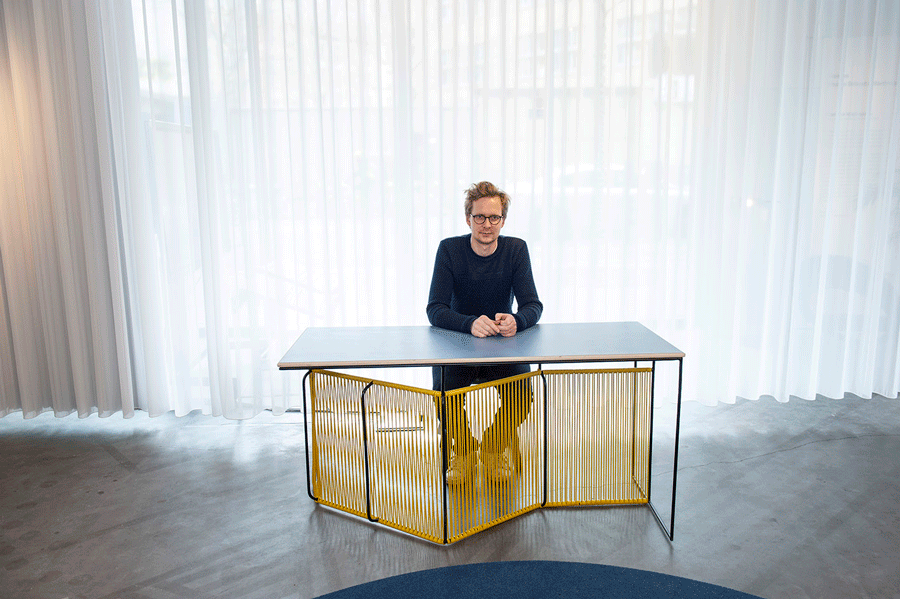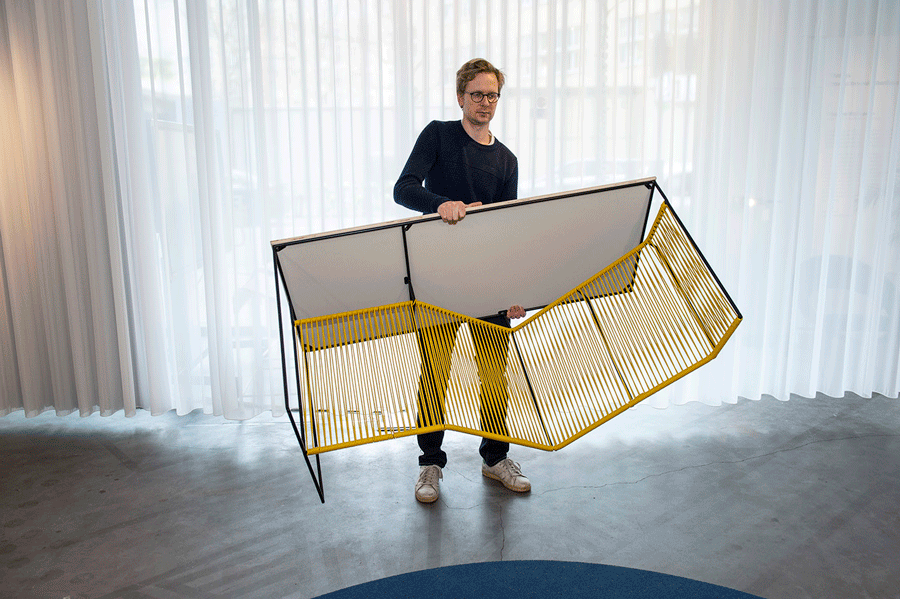 Boqa, the famous manufacturer of the Acapulco chair, has commercialized a version of the Chaise Renversée made of braided wire and metal structure.  The product is available in adult and child versions and in a variety of color choices.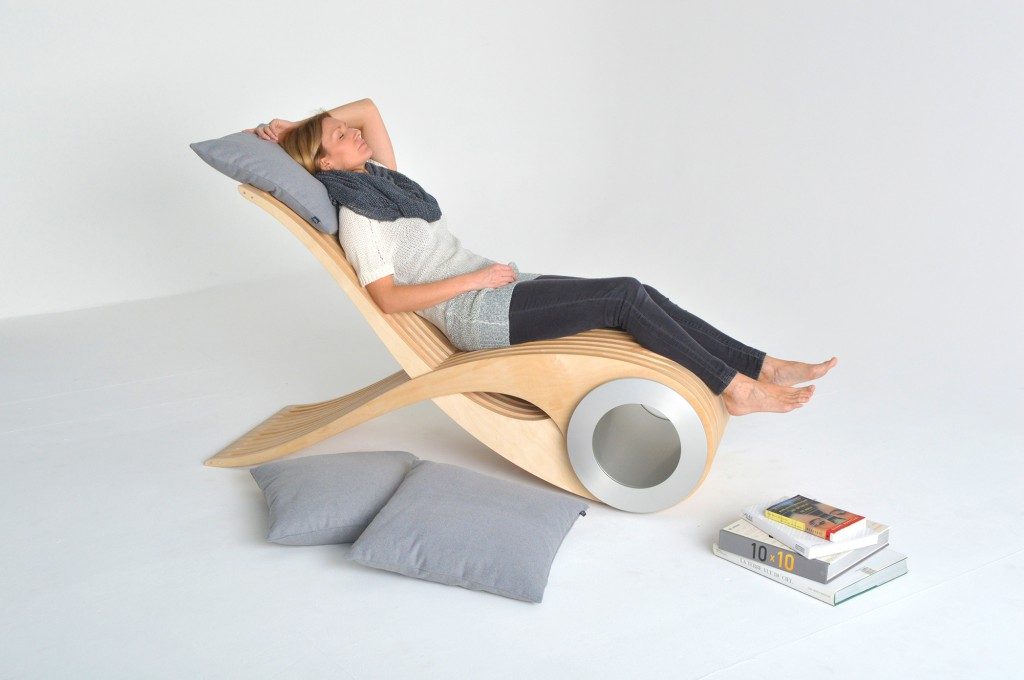 Exocet Chair is the first furniture piece by Stéphane Leathead, designer and creative director of Montreal-based studio Designarium. This fabulous chair resembling a giant clothespin encompasses two curving slat sections revolving around an aluminum cylinder.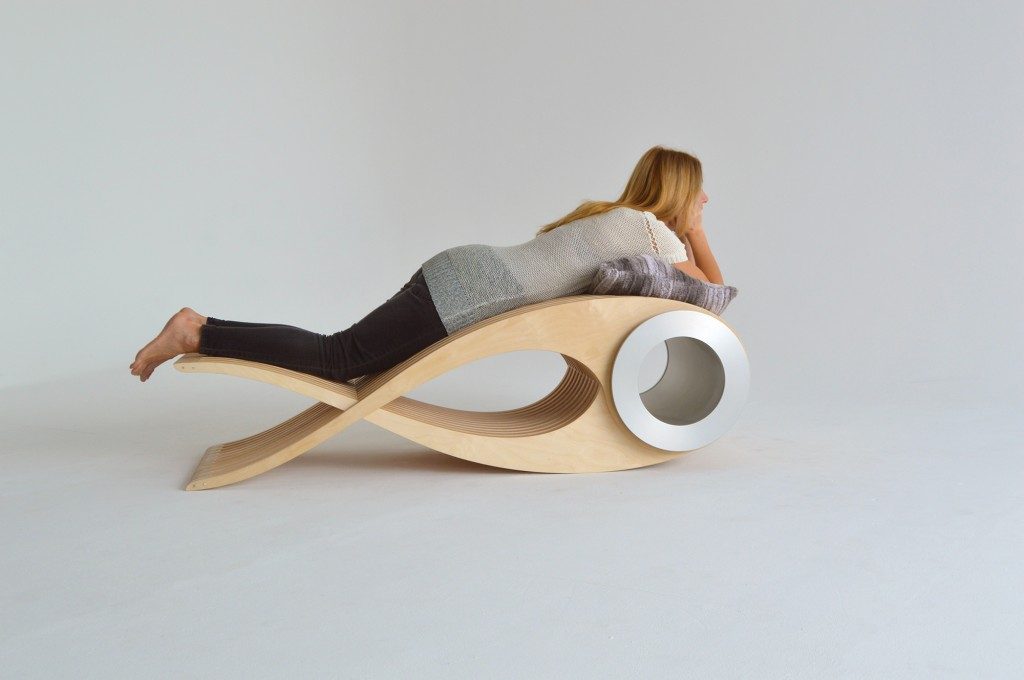 The slats can be loosened and tightened with a handle, allowing the user to position each section as desired and giving you complete control over your chair's configuration. Exocet Chair offers a lot of opportunity for the user to settle and relax while reading, playing or watching a movie on a tablet.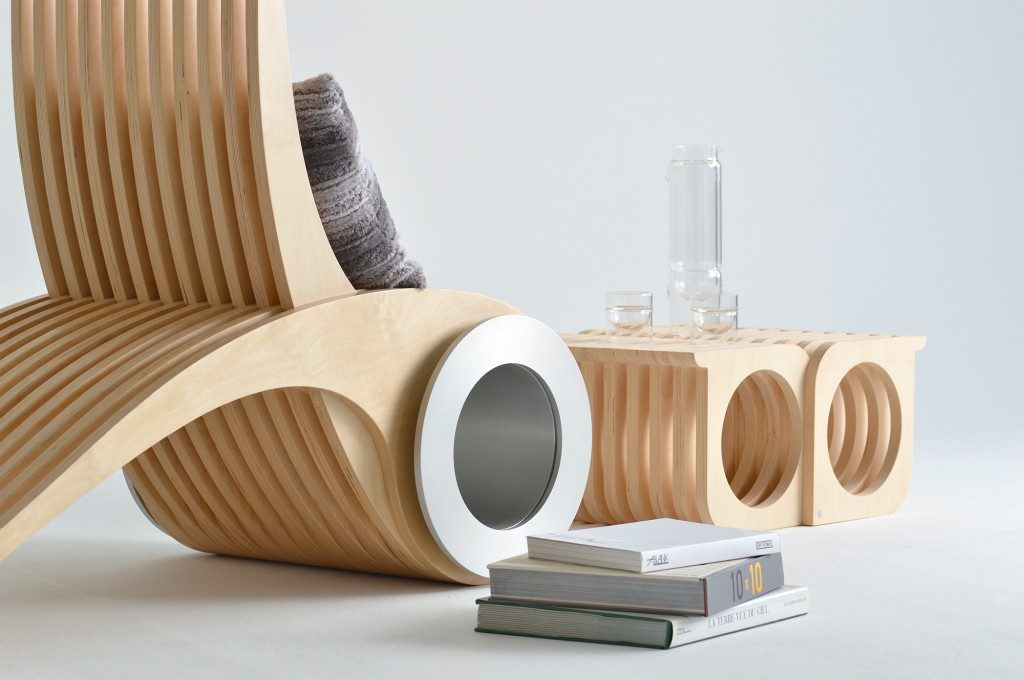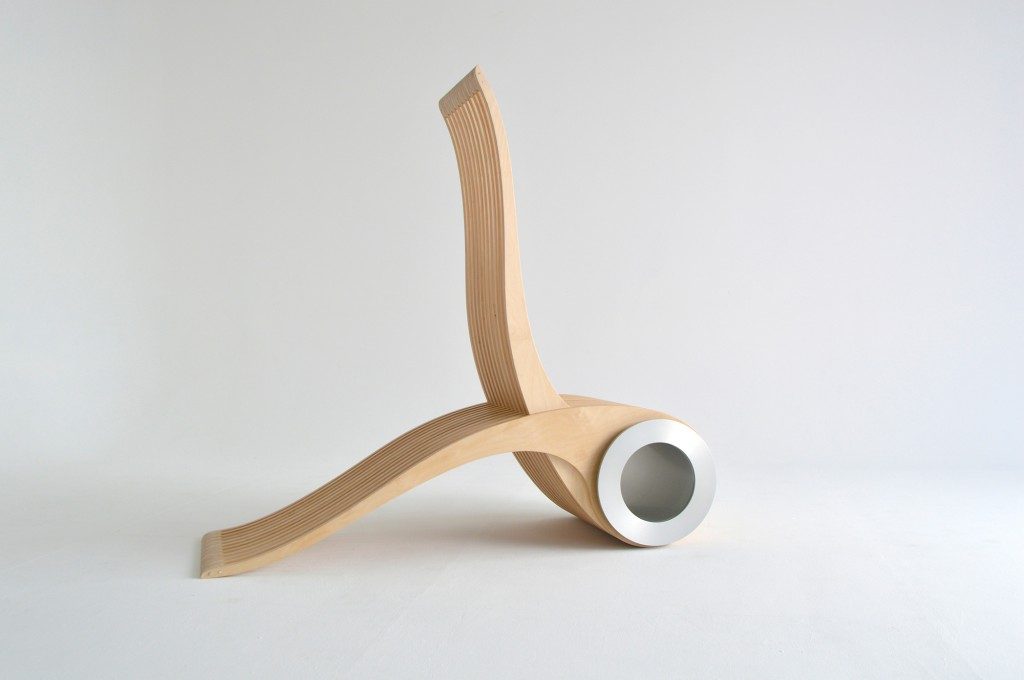 The chair is available in a limited edition and comes in various veneers, such as White Oak, Cherry, Walnut, Maple & Mozambique.
Product designer Sasank Gopinathan has conceptualized a chaise longue that combines modern design with traditional eastern philosophies of inner peace by connecting people directly with nature. Named Dhyan (contemplation in Sanskrit), the object offers three distinct environments – standard mode, water-pond mode and garden mode.
Standard mode features a platform with storage compartments underneath, where users can store their books and glassware, as well as options for a tablet with USB connection for charging devices and an LED reading lamp.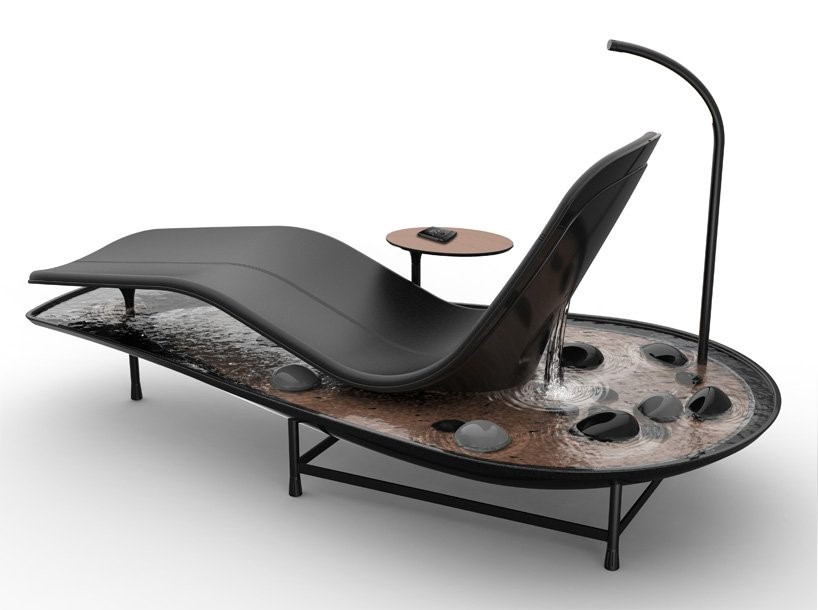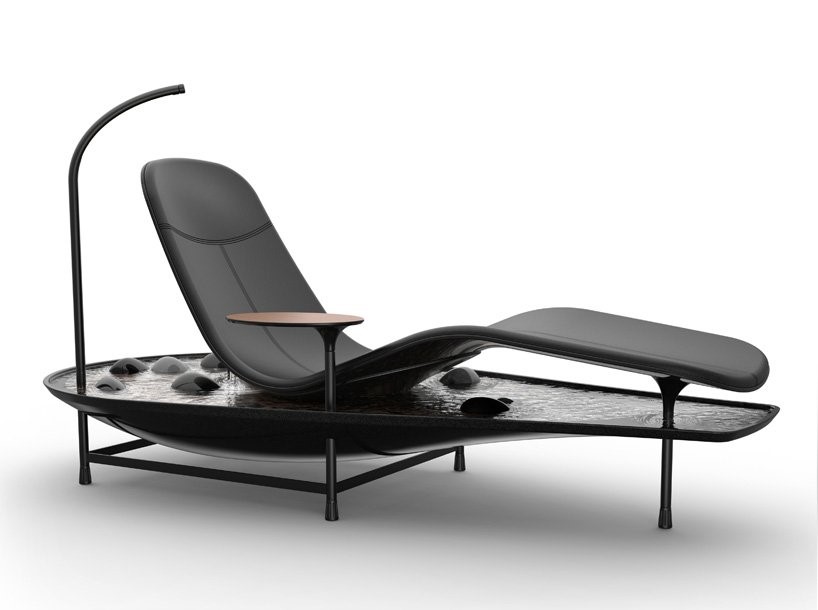 In water-pond mode, an inboard pump creates a waterfall at the rear of the backrest, the sound of running water helping relax at the end of a stressful day. Similar to water-pond mode is small pond mode, which allows to both utilize the side storage compartments and enjoy a pond in the rear part of the chaise.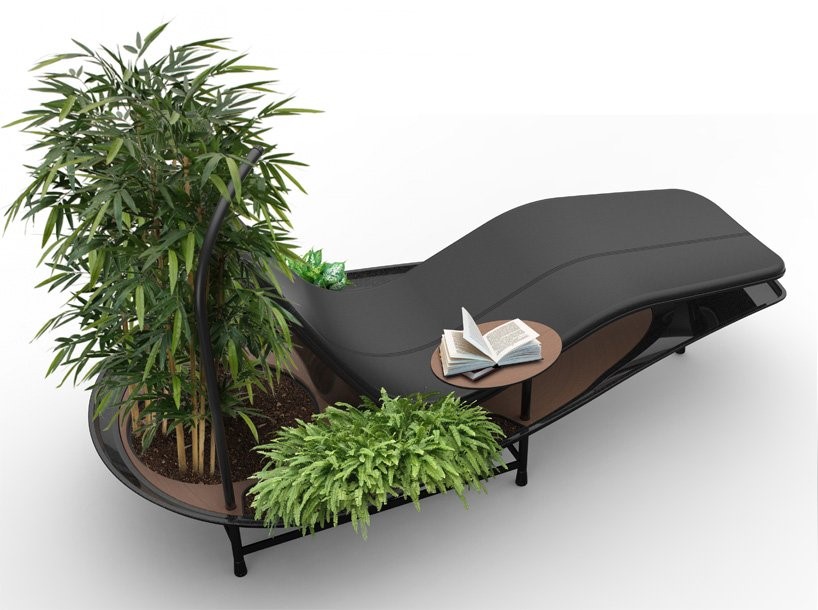 Finally, in garden mode, soil is placed in the rear portion of the platform, while planters are inserted in the side compartments to house potted plants, shrubs, or small trees, to immerse the user in lush  vegetation.
The Dhyan chaise longue has been announced a winner of the golden A' design award in the furniture, decorative items and homeware design category, 2019-2020.