Take a closer look at these three installations that offer a glimpse into another world. 
Igloo, Photo: Renato Ghiazza
Igloos is an exhibition dedicated to post-war artist Mario Merz (Milan, 1925–2003) to bring together his most iconic group of works — the igloos, which date from 1968 until the end of his life. Curated by Vicente Todolí in collaboration with Fondazione Merz, the exhibition takes over a large space in Pirelli HangarBicocca — a non-profit foundation producing and promoting contemporary art established in 2004 in a former industrial plant in Milan. Promoting the exhibition, which runs until February 24, 2019, the foundation says: "A key figure of Arte Povera, Mario Merz investigates and represents the processes of transformation of nature and human life: in particular the igloos, visually traceable to primordial habitations, become for the artist the archetype of inhabited places and of the world, as well as a metaphor for the various relationships between interior and exterior, between physical and conceptual space, between individuality and collectivity." The igloos are metal structures coated in common materials including clay, glass, stone, jute, and steel and have been gathered for this exhibition from private collections and international museums — the first time so many have been displayed together. 
 If you can't make it to this exhibition, Pirelli HangarBicocca is worth a visit any time. Covering 15,000sq m, it is one of the largest exhibition spaces in Europe, presenting major solo shows every year by Italian and international artists with each project conceived to work in close relation to the architecture of the complex. As well as its exhibitions program and cultural events, Pirelli HangarBicocca also permanently houses one of Anselm Kiefer's most important site-specific works, The Seven Heavenly Palaces 2004-2015, commissioned for the foundation's opening.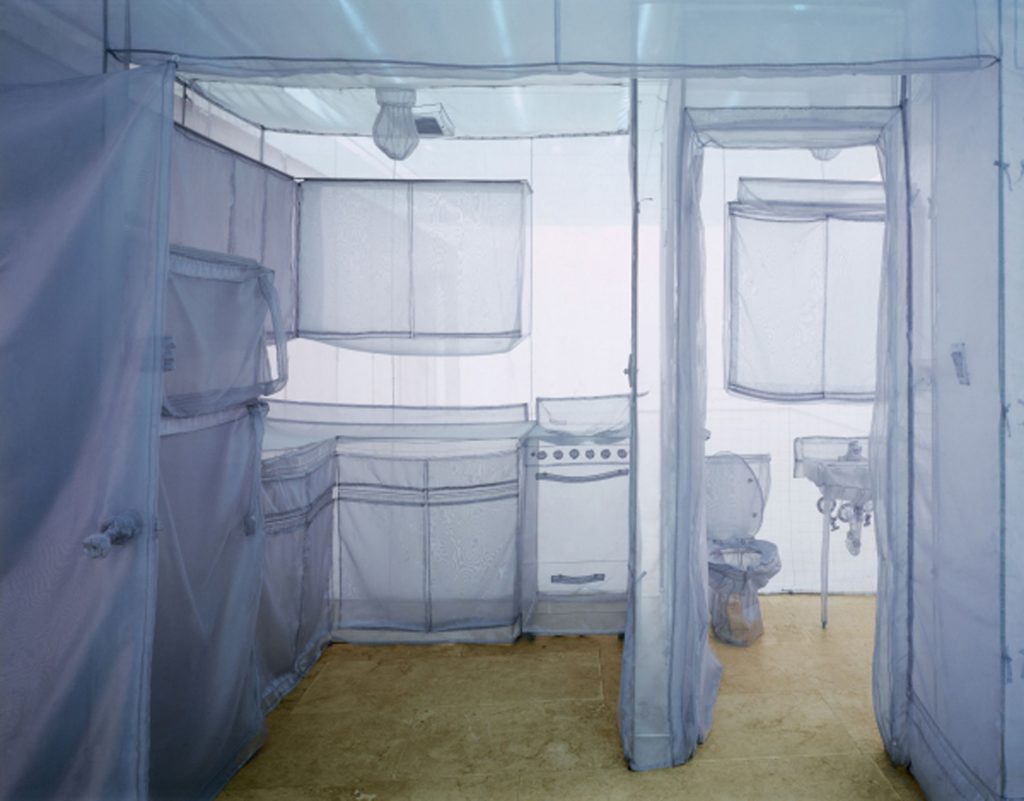 One: Do Ho Suh, Photo Courtesy Do Ho Suh and Lehmann Maupin Gallery
Artist Do Ho Suh divides his time between London, New York and Seoul and is perhaps best-known for his fabric sculptures — to-scale reconstructions of his former homes and now visitors to the Brooklyn Museum in New York can experience his former New York apartment – where he lived from 1997 to 2016, recreated in hand-sewn, translucent nylon. Part of the museum's One Brooklyn series, the exhibition is intended to question the meaning of permanence, the process of finding a home and how personal space comes to define an individual. Each exhibition in the series focuses on an individual work selected from the museum's huge collection.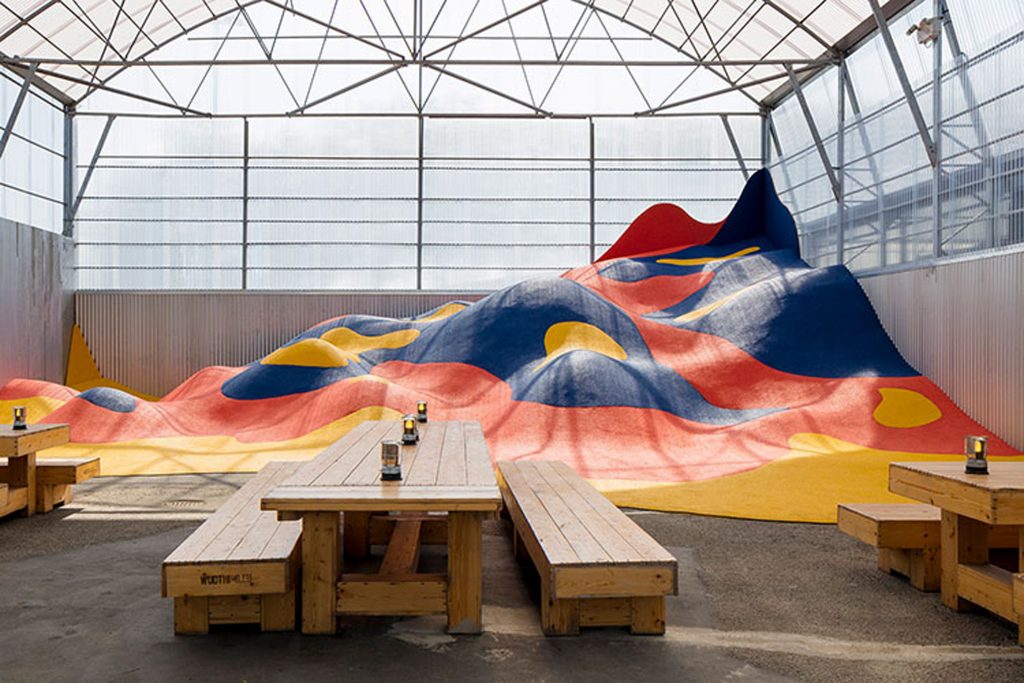 The Hill by Appelle Moi Papa, Photo: Philip Pepiron
When French restaurant Cantine du Voyage wanted to create a brand-new visual identity for its Nantes outlet, it turned to Appelle Moi Papa, a graphic design collective, to create something contemporary, colourful and interactive.   And so, La Colline ('the hill') was born. With some technical support from the Nantes tourist board, the project is part public art installation and part playground, where everyone – young and old, are invited to play and explore. Appelle Moi Papa also gave signage, placemats and décor a make-over using 'candybox' colours and simple shapes.