Cat lovers believe cats deserve their own space with a warm and safe environment. Cat loving product designers believe that when sharing a living space, neither cats nor humans should compromise their comfort. Thus, they develop creative, stylish, and harmonious cat-related design that can fit in a modern living environment.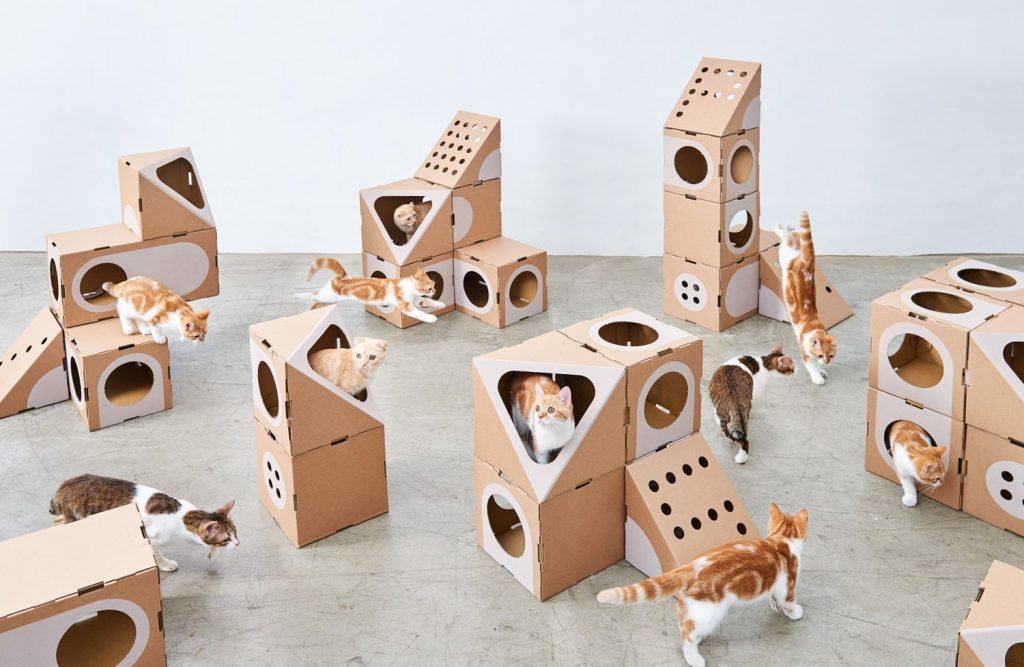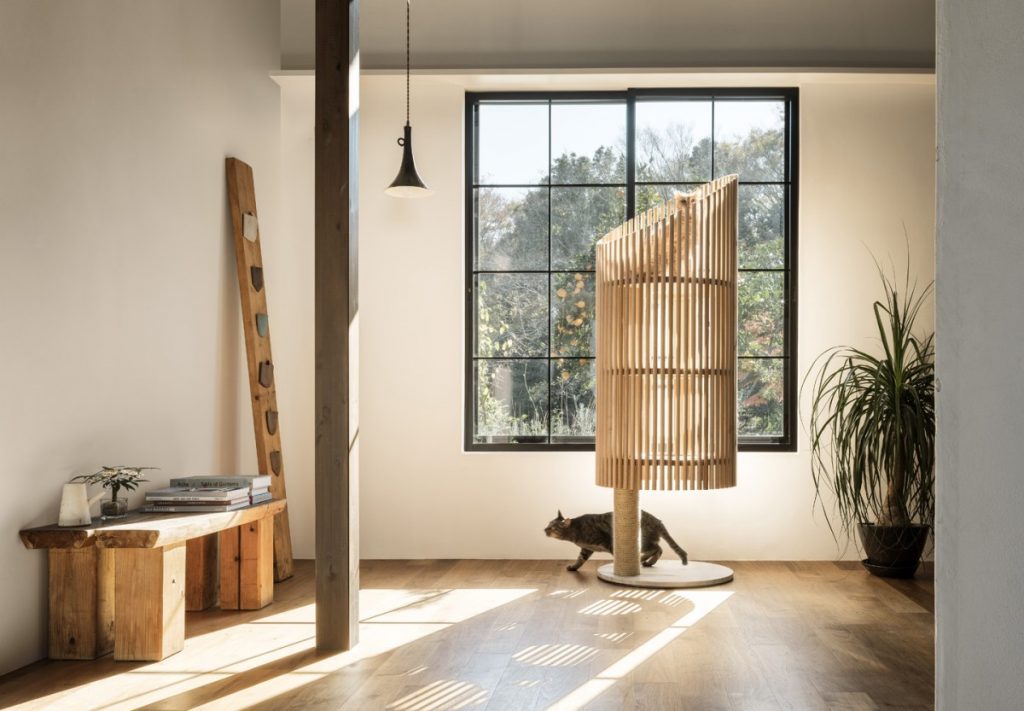 The modern Neko Cat Tree, created by Japanese designer Yoh Komiyama for manufacturer Rinn, is designed to offer a private space for cats, while also acting as a decorative interior object. Its three-tiered structure is surrounded by a cylindrical form created by multiple rods of Japanese hardwood. The spaces in between each cylindrical post provide glimpses in and out of the tree for a greater intimacy between a human and a cat. One of the sides of the structure can also be opened up like a door, to provide easy access to the interior.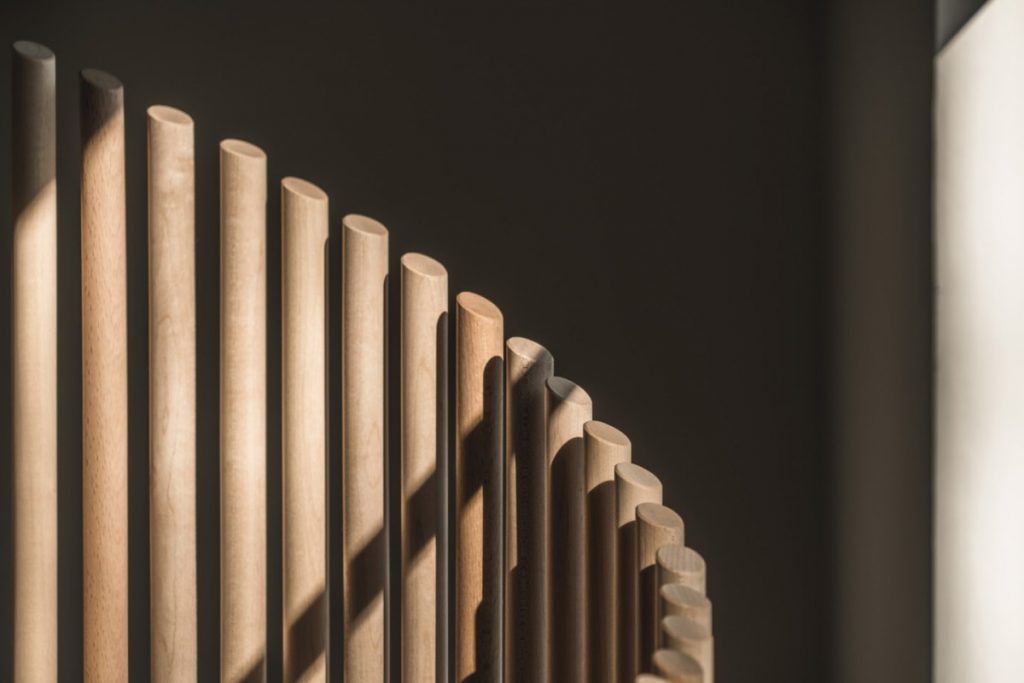 Komiyama chose to use minimal materials: the central pillar supporting the structure is wrapped in hemp cord to be utilized as a scratching post, while felt partially covering each of the three floors offers cats a comfortable sleeping surface. The tree is stabilized by the base of Greek marble which also helps cats to regulate body temperature more effectively.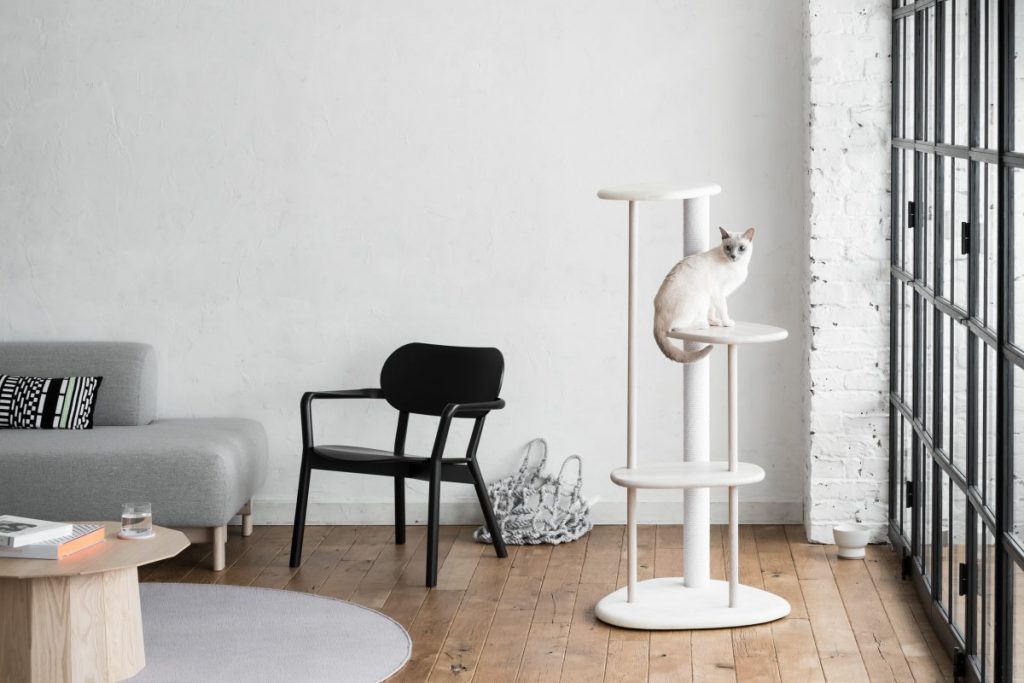 The Karimoku Cat Tree is another Komiyama's product that allows cats to safely demonstrate their sense of balance when jumping. Full of craftsmanship, it creates steps in oval shapes without corners that will blend in any Western or Eastern style rooms. One of the steps is covered with water repellent fabric that allows easy maintenance, while the other one is manufactured with the help of a traditional Uzukuri process to add texture to the wood to make it less slippery for cats.
Mike Wilson and Meghan Hanneman, founders of Catastrophic Creations, have designed a modular wall-mounted system which encourages cats to keep active and to engage in species-typical behavior like scratching and climbing without adding bulky cat trees to a small home or apartment.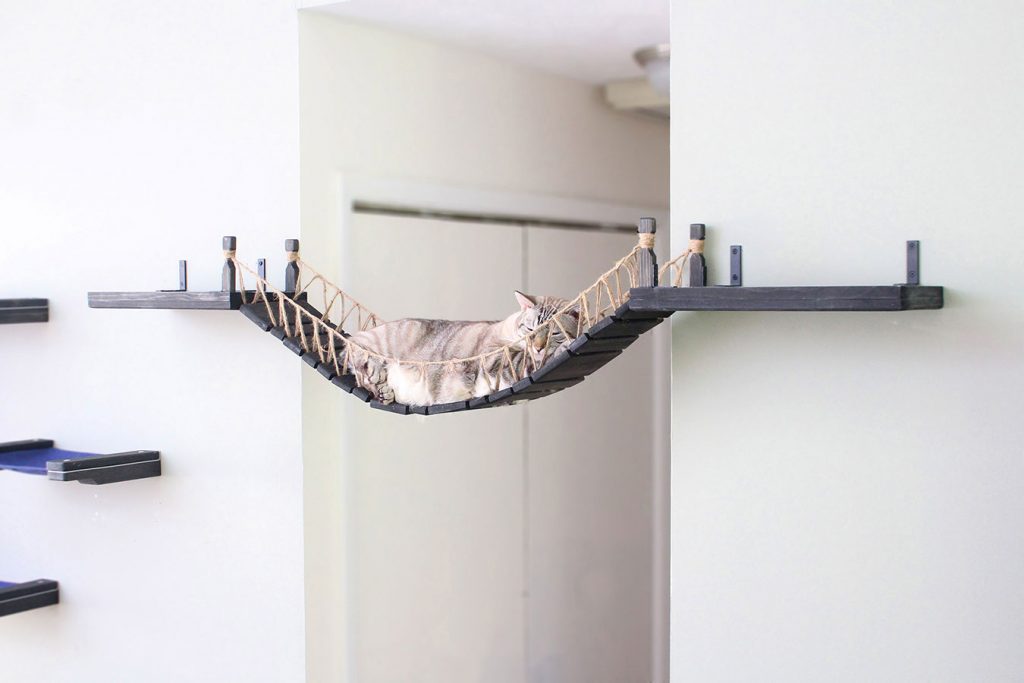 Made up of various different elements, including bridges, canvas hammocks, a sisal-lined scratching pole, a sisal-lined escape hatch, eight mounting planks, and two ladder pieces, the system transforms any surface into an indoor cat playground. It is highly customizable and comes in a wide variety of styles, sizes, and colors to match the decor in your home.
The set also includes planters for cat-safe plants like catnip and cat grass and an elevated feeder that provides a more secure place for your cat to eat, far above scary children and hungry dogs. With this expandable system, you can literally start off small and then add on to the system to create a larger structure over time if you decide to expand.
London-based brand Dote, led by furniture designers Nic Wallenberg and Helena Hedenstedt, offers accessories for style-conscious cats and their owners. Their modular system of minimal shelves that can be used for scratching or napping, named Wall Climber, was born after the designers themselves struggled to find essentials for their own cats that would look good in any interior. Wall Climber offers enough indoor surface area even in a confined apartment , allowing cats to do what they do naturally – climb, scratch, exercise and play. Made from a partly recycled, tenacious heat-pressed PET felt, they are designed for extended wear and tear  and are so soft and insulating cats love to sleep on it as well.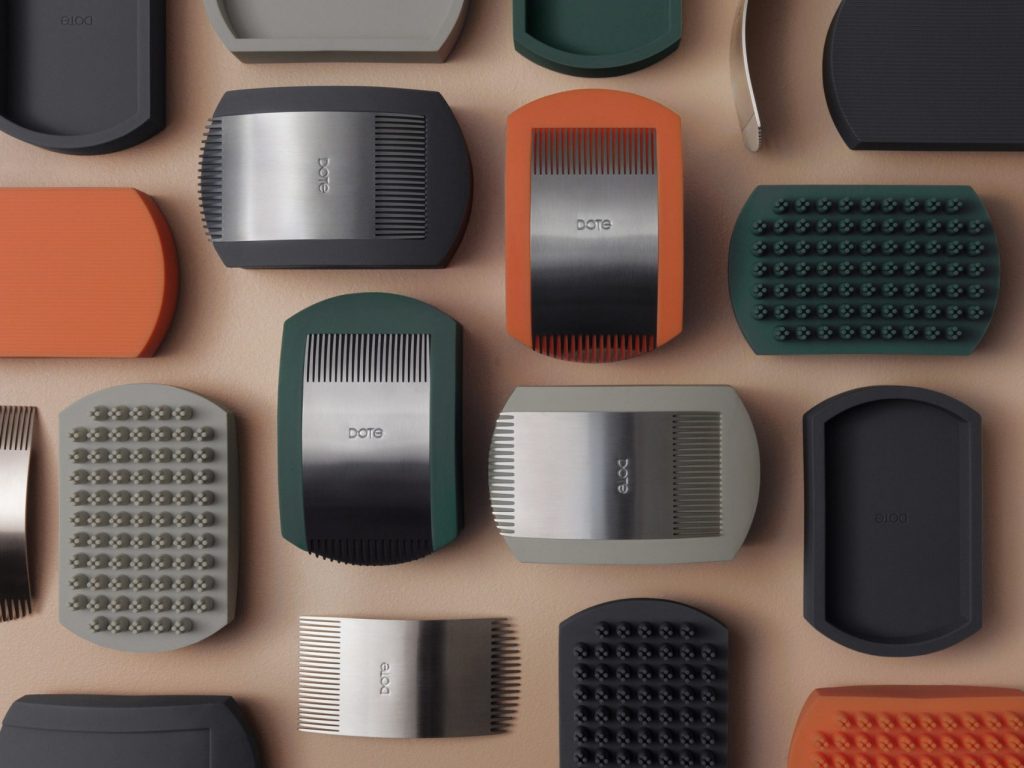 At London Design Festival 2017 Dote also presented a prototype collection of cat accessories made of hard-wearing recycled plastic and industrial felt. The collection features a grooming set, a flat pack carrier, and a mouldable blanket. The grooming set is a modern, one-stop grooming solution for small animals that includes smooth silicone brush and recycled stainless steel comb sitting atop a curved base compartment that confines stray hairs.
The Carrier is crafted from shock and water resistant heat-pressed felt and is flat pack, so it can be easily disassembled. Adaptable to various modes of transport with ease, including cycles, cars and planes, the bag features a soft breathable mesh lining, which can be fully removed, transforming the carrier into a compact travel bed.
Thanks to the superfine copper net edging intricately woven into 100% recycled felt, the cozy Mouldable Blanket can be sculpted into tunnels and cave, while an ever changing collection of toys is made entirely from the production off-cuts.
Taiwanese based practice A Cat Thing has developed a Room Collection, a modular and extendable mini-building for cats to play in. inspired by prefabricated lodging and Lego building blocks, the collection features four different modules – room, living room, balcony and ramp – which are easy to be assembled, transformed and stacked to form a custom structure according to the available space and the cat's personality. Just like in a construction game, the user can join forces with their cat and invent new fun ways of moving around in a playful manner.
Thanks to its minimalist design, the Room Collection can fit harmoniously into any interior design. The geometry shapes, textures, colors and graphic print of the modules find their inspiration in the principles of façade found in architecture.
Properties of paper and principles of origami were used to create the patented cardboard connections to hold modules together without any tools. Use of paper based, non-toxic and environmentally friendly materials means nothing in the cat house can hurt cats, even eating it will not cause them any harm.