Modern architects often strive to imbue their works with natural power and manage to sustain the life of green plants literally inside concrete constructions.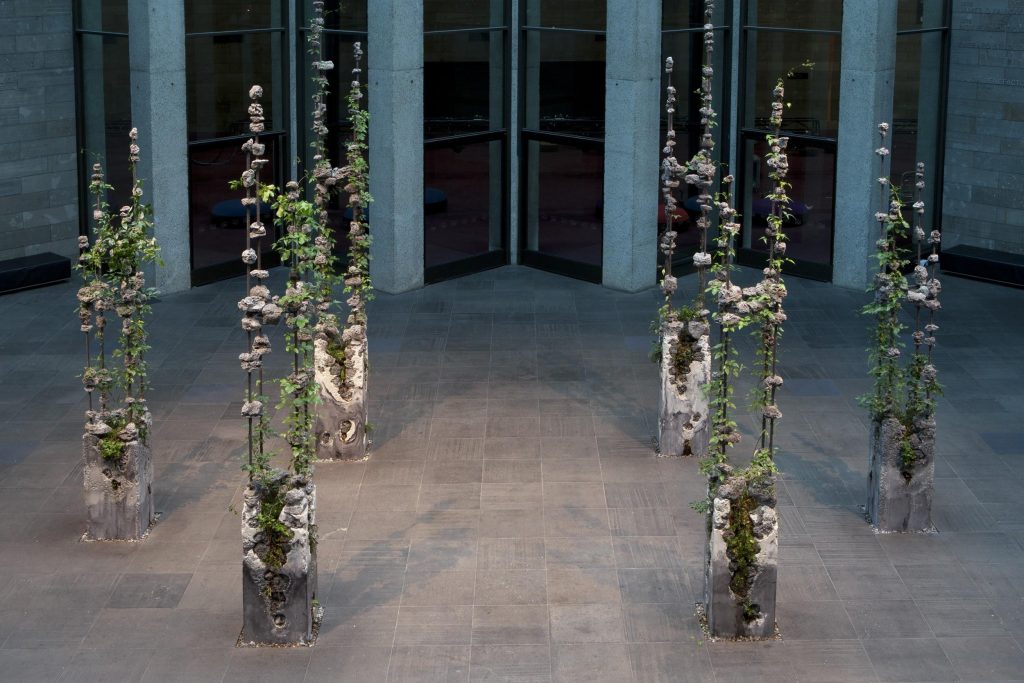 Rock melt by Jamie North
Sydney-based artist Jamie North explores the relationship between architectural structures and the biological world. By planting orchids, trailing vibes and lithophytes in the lifeless material, the artist not only demonstrated the growing power of plants but also the unique possibility to re-use industrial by-products such as coal-ash or white marble.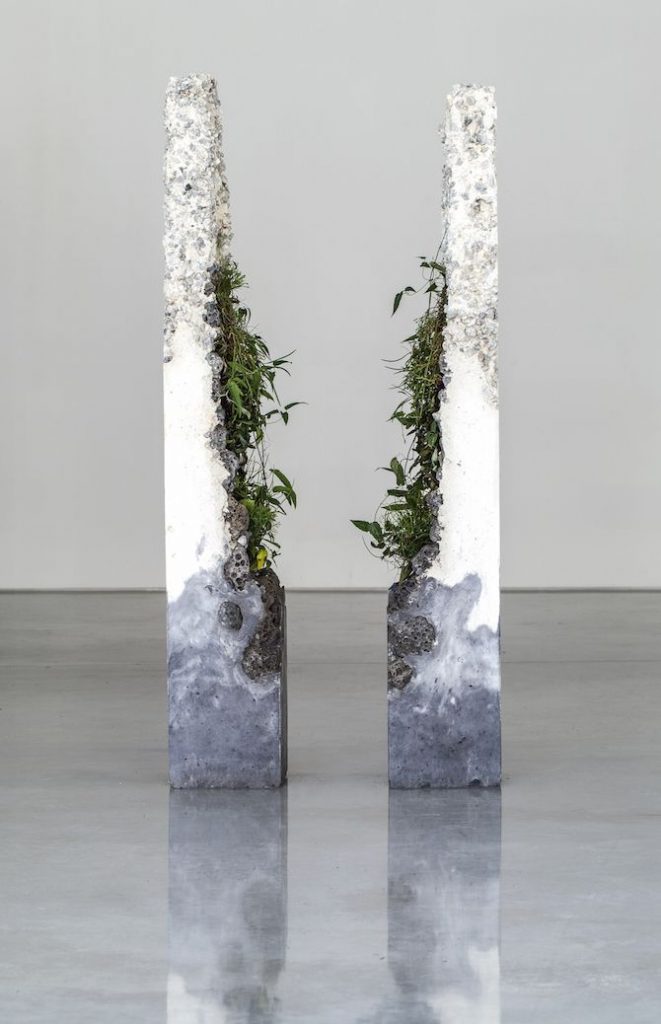 Rock melt by Jamie North
In this project, Jamie North's fastidious artistic touch transforms the realm of waste into an uplifting work which invokes quite contradictory notions like growth and decline, production and destruction.

Libeskind studio based in New York City has set its plans to build the first skyscraper in France's Toulouse.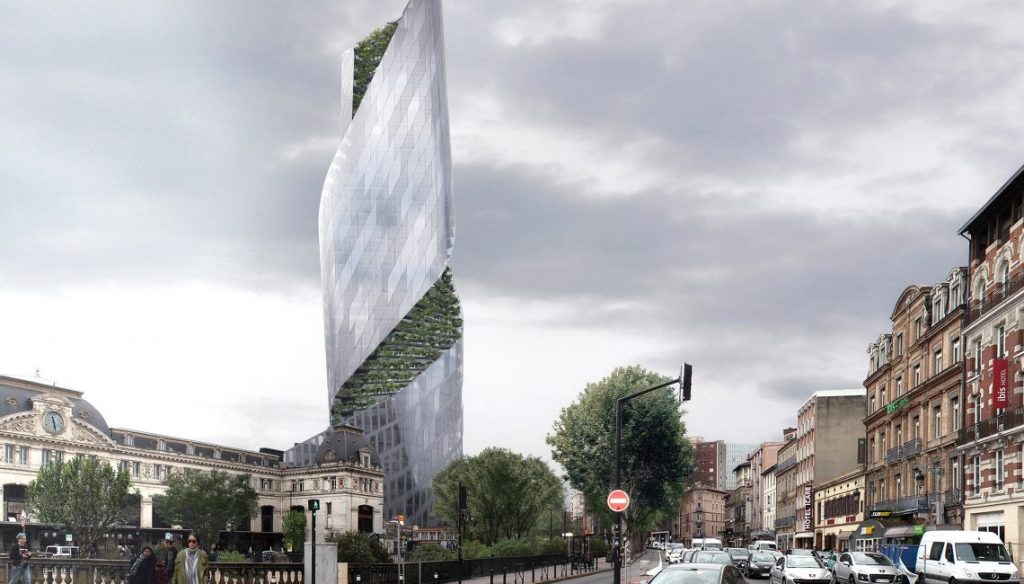 Occitanie Tower by Libeskind studio
This 40-floor building is quite peculiar and is somewhat evocative of the art created by Jamie North as it has a huge garden instilled as a vertical green ribbon.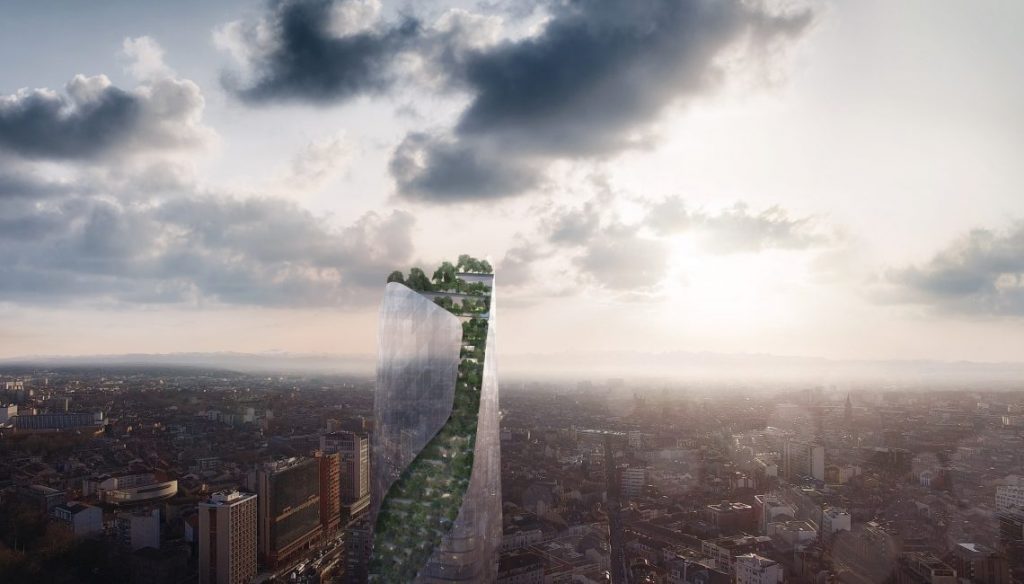 Occitanie Tower by Libeskind studio
This skyscraper will accommodate several offices, a Hilton hotel, more than 120 flats, a restaurant with a picturesque view of the Pyrenees and some commercial space. Such an extraordinary combination of plants and high-rise construction definitely contributes to a positive modification of the so-called concrete jungle areas. The construction start date is set for 2019 with completion by 2022.