Founded in 1981, Diller Scofidio + Renfro (DS+R) is a design studio whose practice spans the fields of architecture, urban design, installation art, multi-media performance, digital media, and print. The studio is based in New York and is led by four partners—Elizabeth Diller, Ricardo Scofidio, Charles Renfro and Benjamin Gilmartin.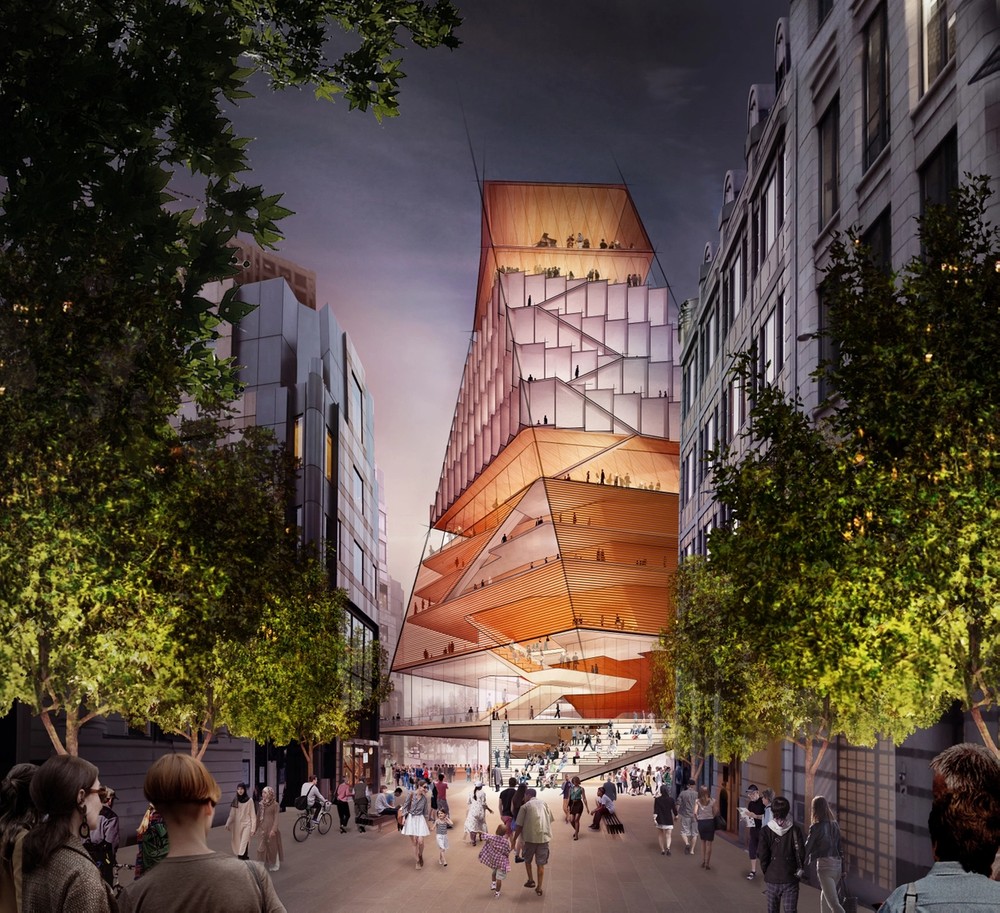 Centre for Music in London by Diller Scofidio + Renfro
This time Diller Scofidio + Renfro's has set plans to design a new Centre for Music in London which addresses the changing role of music institutions and the future of the city. This building design does the utmost to draw the attention of the public and create a necessary atmosphere to host both indoor and outdoor live music events.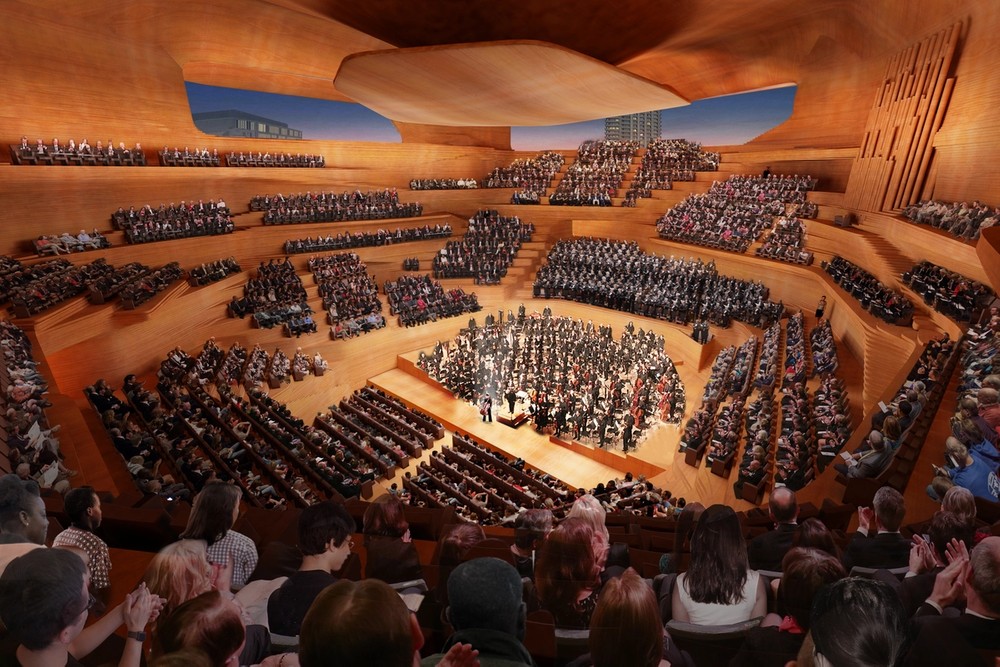 Centre for Music in London by Diller Scofidio + Renfro
The set of amphitheatre stairs from the outside forms part of a circulation network, spacious concert hall and astonishing views over the city, opening from the tall-glass windows. The project contributes to livening up the area, and notwithstanding the massiveness of the building, it manages to transcend boundaries between a spectator and a musician.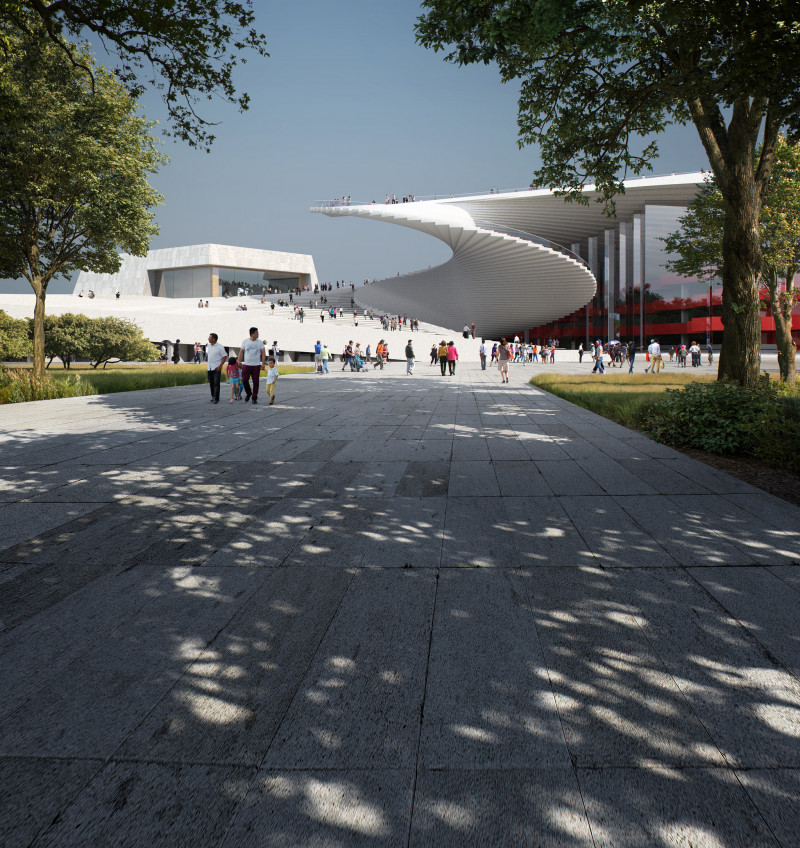 Shanghai Grand Opera House by Snøhetta
The next spectacular music environment is expected to be created by Snøhetta architecture studio. This Norwegian artist union began as a collaborative architectural and landscape workshop, and has remained true to its transdisciplinary way of thinking since inception.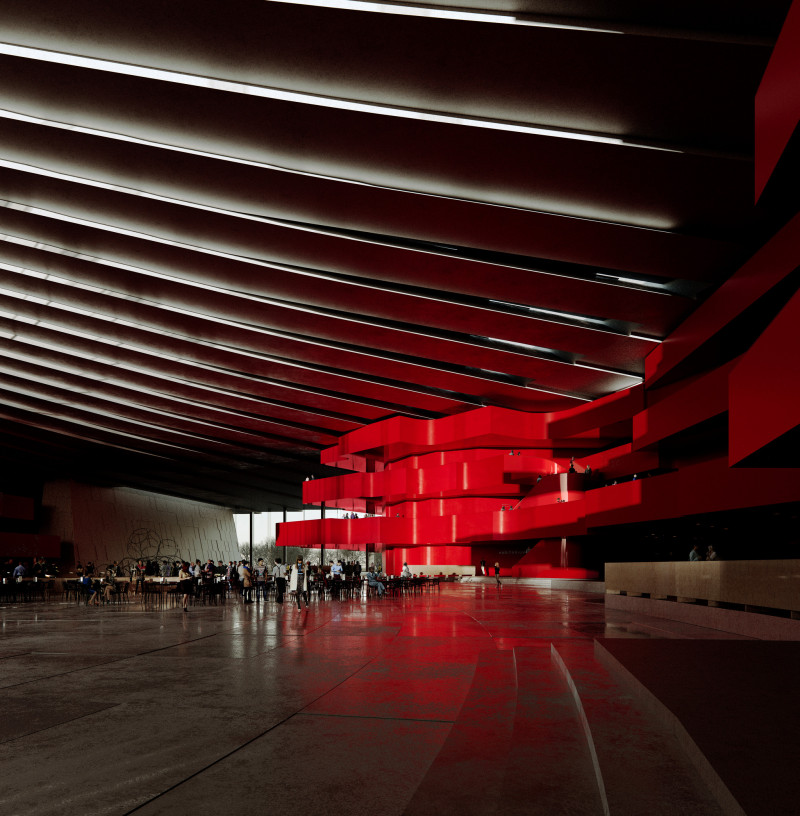 Shanghai Grand Opera House by Snøhetta
Their first visuals of the future Shanghai Grand Opera House in Shanghai, China, has been capturing the attention of many ever since the publication, mainly because the grandiose and self-perpetuating stairs would seem to tantalize visitors before them entering and plunging into the opera environment. Snøhetta architects are working on the project that will host diverse music performances, starting from Chinese traditional operas and ending with more experimental performances popular among the younger generation.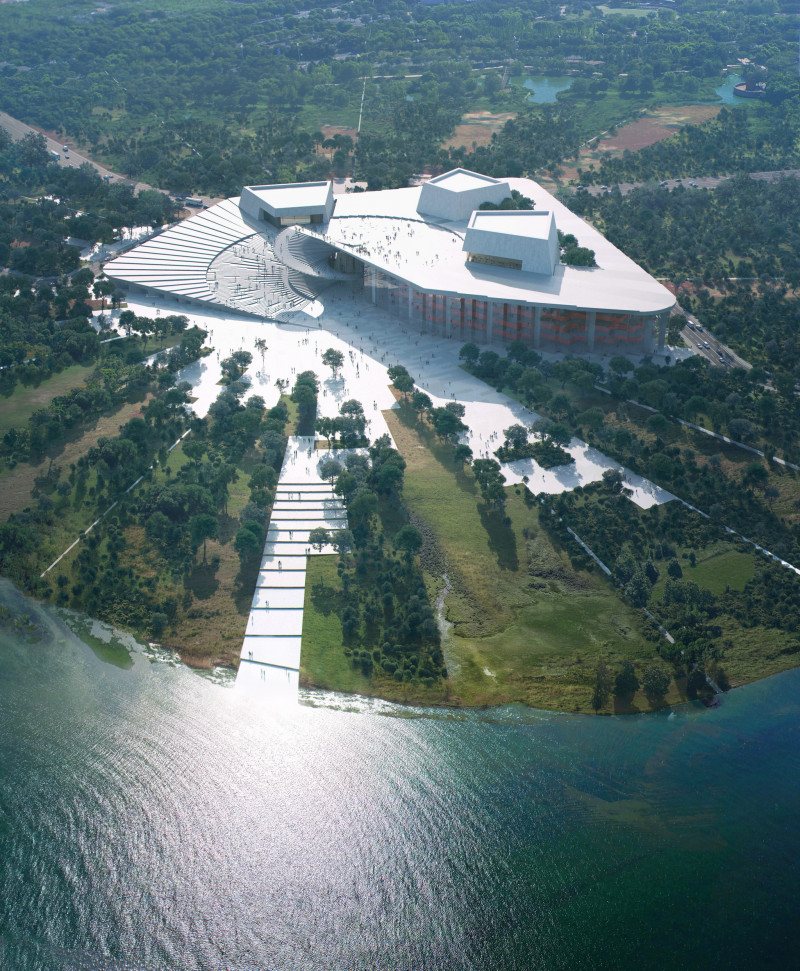 Shanghai Grand Opera House by Snøhetta
The Opera House undoubtedly has the most picturesque location, and the areas around the building seem to radiate from the main construction. This concept produces the effect of movement. The helical roof surface resembles an unfolding fan, thus capturing the dynamism of dance and the human body. Generating both surface and space, the radial movements of the roof form a spiralling staircase that connects the ground and the sky, and creates views towards the city and the Huangpu river banks.