This post brings you a selection of works that bridge the gap between art and architecture as designers re-imagine how we live.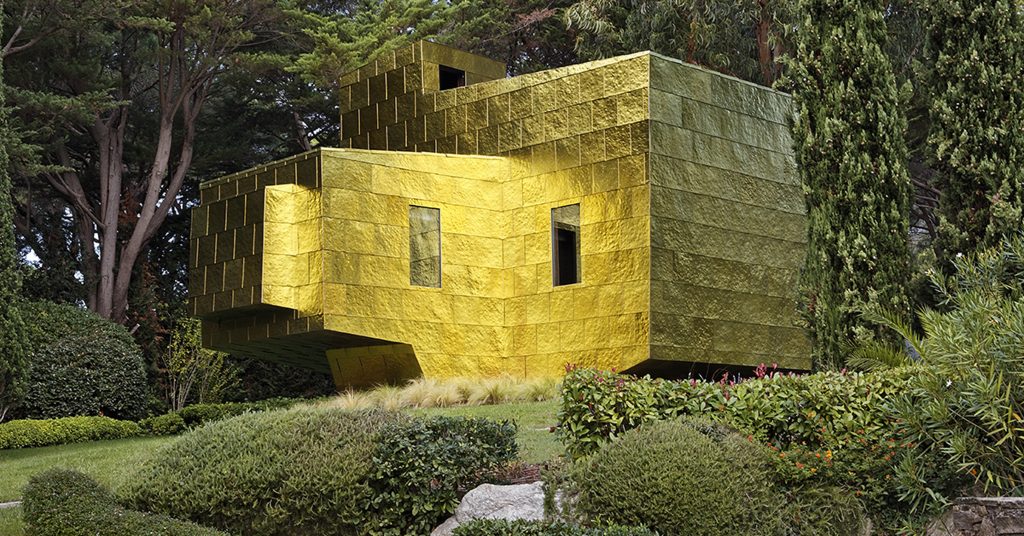 Flower House by Edouard Francois
Flower House by Edouard Francois is a reply to Galerie Philippe Gravier's Small Nomad House Project, that aims to embody the junction of art and architecture. Edouard François drew his first pavilion of 400sq ft to be nomadic, removable and sustainable and that works in both the artistic and environmental landscape. Philippe Gravier had invited several architects to imagine the projects as 'Living sculptures' in the spirit of follies of the eighteenth century but revisited in a contemporary way. Flower house was created as a gold titanium monolith, with the idea that it would look like an unidentified object but at the same time sitting in harmony with the landscape.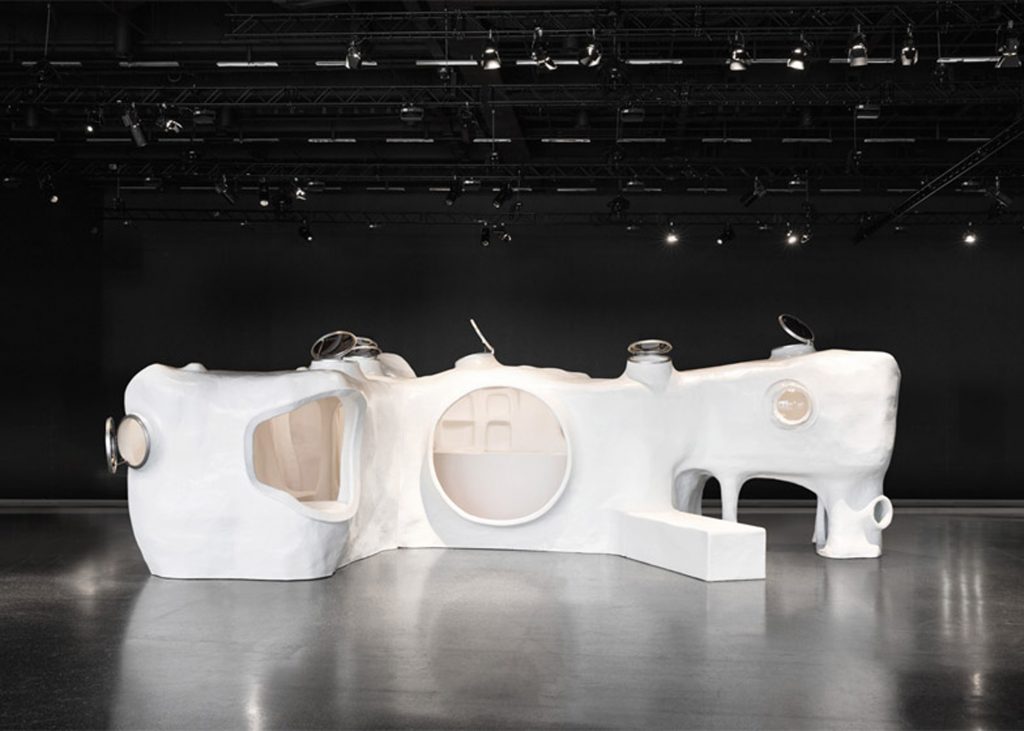 The Original Dwelling by Atelier Van Lieshout
Atelier Van Lieshout is the studio founded by the sculptor Joep van Lieshout. His projects travel between the world of easy, clean design and non-functional art in the form of sculpture and installations, buildings and furniture, utopias and dystopias. 
Atelier Van Lieshout's sculpture the Original Dwelling is simultaneously a luxurious hang-out and imaginary tribal dwelling. The work is intended to take humankind 'back to its origins' by recalling a primitive state of being. The Original Dwelling is part of the ongoing series New Tribal Labyrinth, which presents a vision of a future – a primitive world inhabited by imaginary tribes all following different ethics, rituals and rites while continuing farming and industry. Lieshout's cave-like structure fits into a long tradition of troglodyte cave dwellings, which have housed humanity for centuries.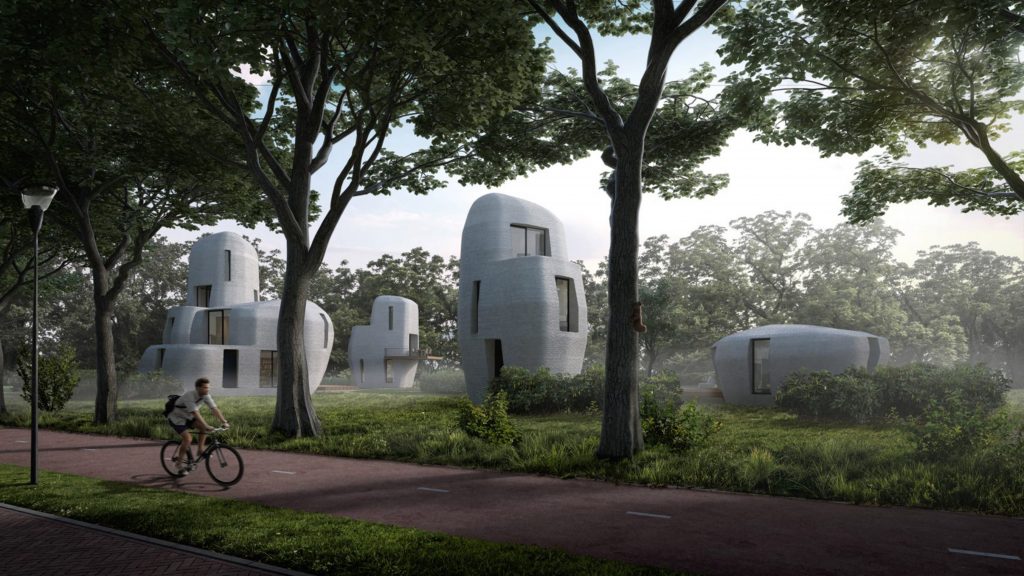 Milestone 3D Printed Houses Eindhoven University of Technology
Eindhoven University of Technology has announced plans to create a series of 3D-printed concrete houses that will be made available to rent. In what is being described as a 'world first', the Dutch university will build the houses over the next five years, which will all become rental properties, meeting all modern comfort requirements. 
The footprint of the houses is compact so that the surrounding landscape can meander through the buildings as much as possible. This creates narrow, high dwellings that strongly refer to the scene of a group of menhirs – or standing stones, in a forest clearing. In the centre of the development is room for a communal play and meeting space. The architects have been sure to create views directly between the buildings through to the surrounding wooded area, while the large doorways of each building strengthens the relationship between inside and out, as well as the feeling of living in the green.