We've chosen the following works and artists because the images and film they create are mesmerising, almost hypnotic and the techniques they use both ancient and innovative. Enjoy!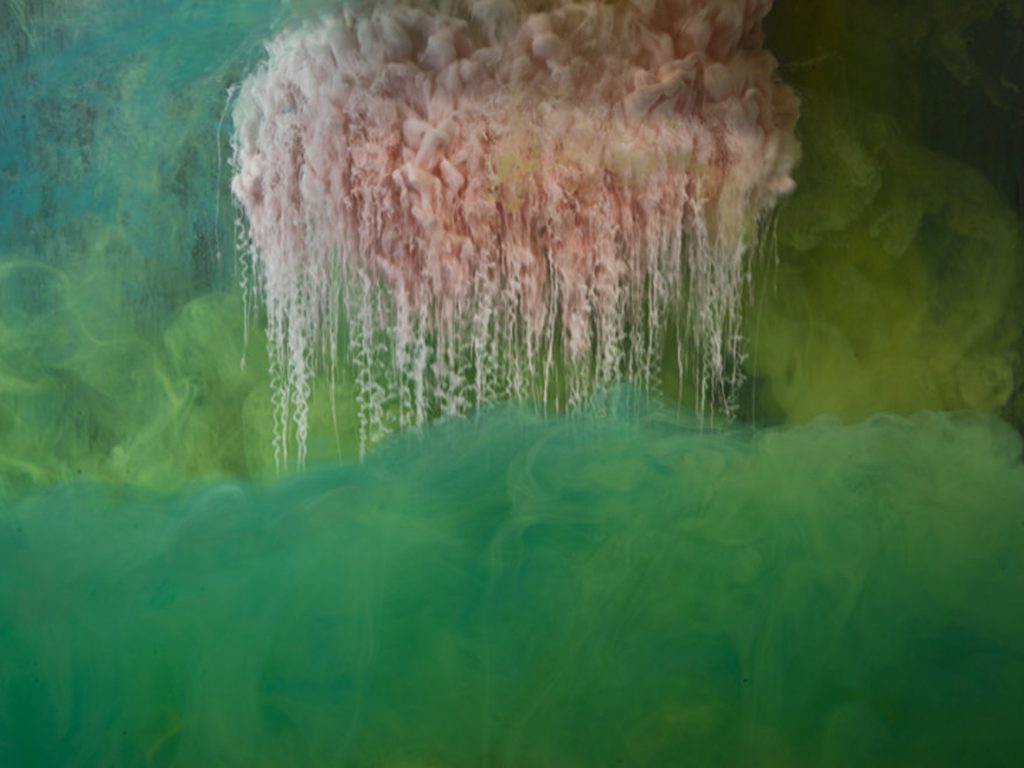 Abstract Water Colours pics Kim Keever and Water House Dodd
Kim Keever studied engineering at Old Dominion University, Norfolk, VA and was briefly a thermal engineer working primarily on NASA projects. He changed career in the late 1970s to become a full time artist and his recent exhibition at Upper East Side gallery NY in collaboration with Water House Dodd showed landscapes that are at first glance redolent of the Hudson River School and the German Romantic painters.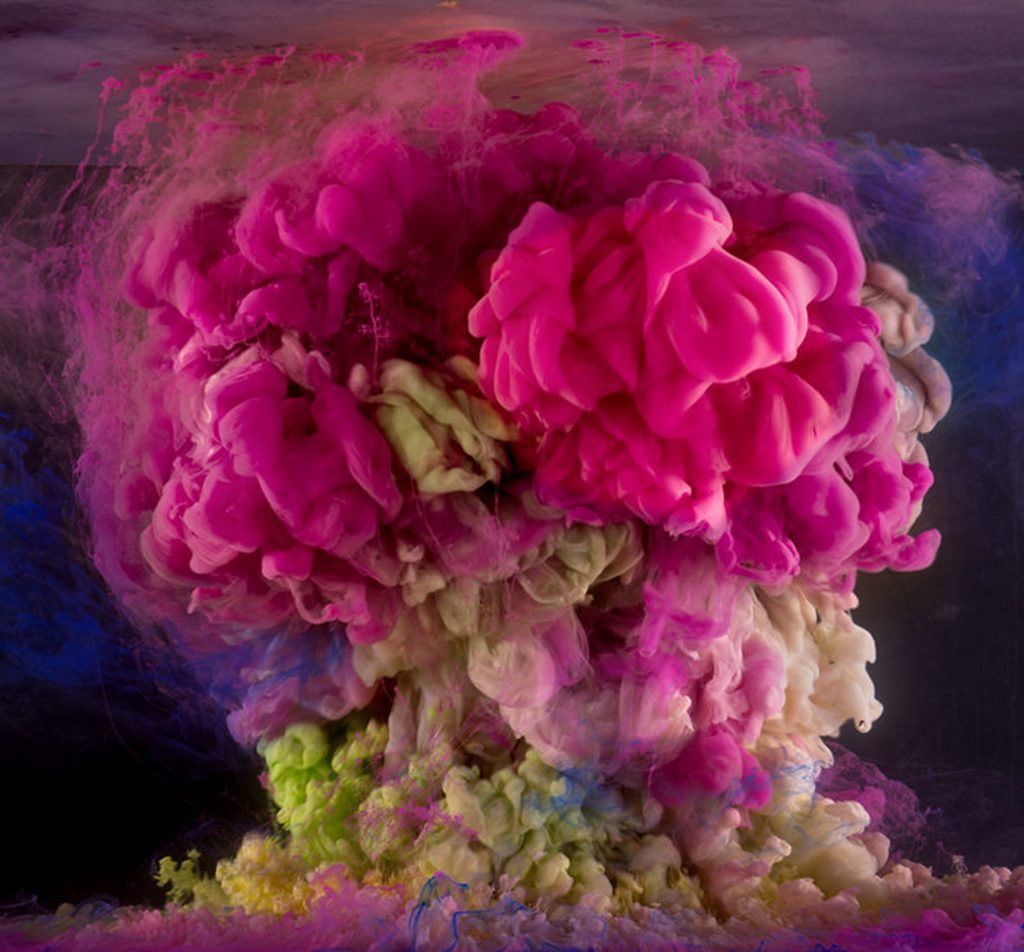 Abstract Water Colours pics Kim Keever and Water House Dodd
Keever creates his images by building detailed miniature scenes inside a 200-gallon tank, submerged in water and then photographed. The landscape and the abstract images are created by dispersing paint through the water to add a certain character to the constructed landscape in the tank and a high degree of randomness to the images.  
More recently, Keever has also incorporated balloons in his abstract photographs, with plans to exhibit at Figge Museum in Davenport, Iowa in 2019 at the Museum Haus Ludwig Saarlouis, Stadtgalerie Kiel, 2019; and Alfred Ehrhardt Stiftung in Berlin, 2020.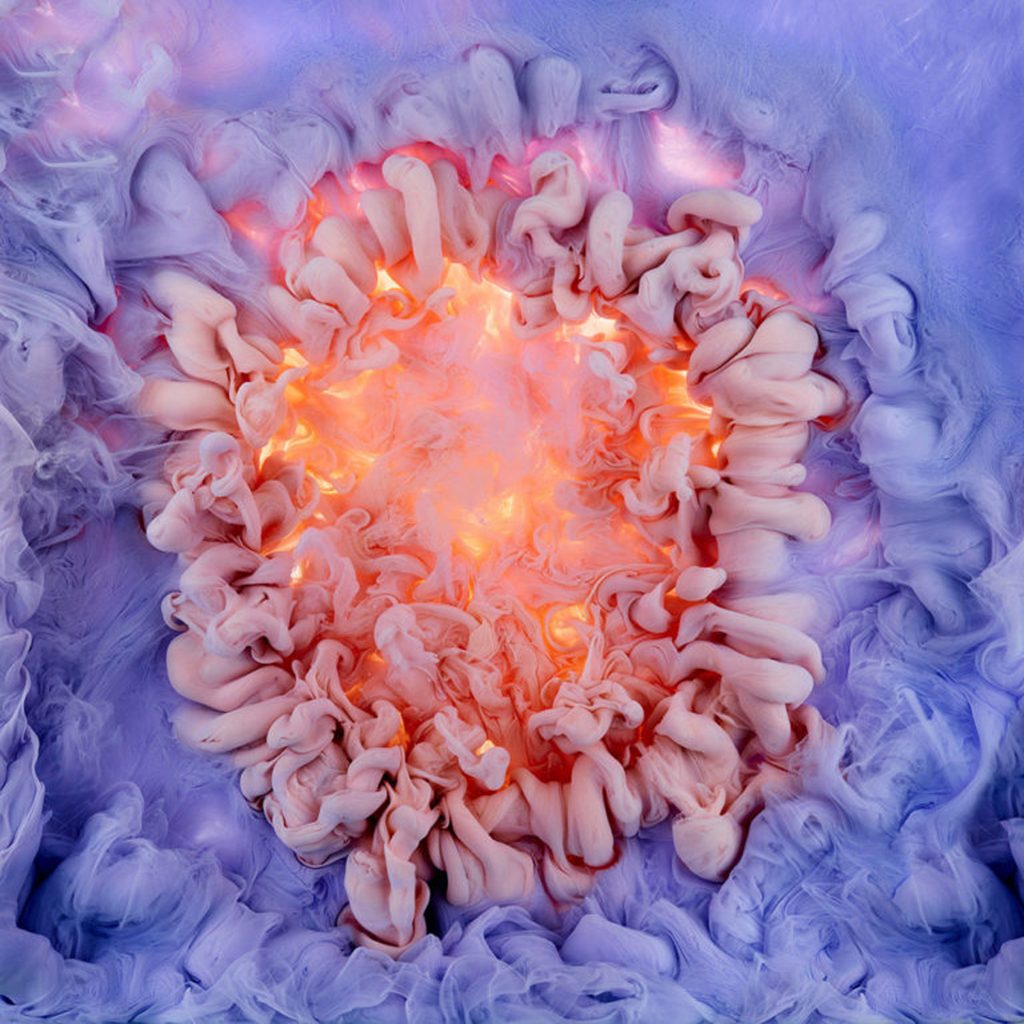 Flowers and Swirls by Mark Mawson
A master of underwater photography, London-based Mark Mawson is fascinated with aqueous forms and shapes. He works with pastel and vivid, fluorescent paint pigments that dissipate into fluids to create the images. In his recent liquid photography series called Flowers and Swirls, Mawson captures unravelling and radiating floral motifs reminiscent of beautiful blooms in the midst of opening their many petals. Mark enjoys shooting both photographs and video underwater and one of his aqueous videos was even projected onto the walls of Buckingham Palace for Her Majesty The Queen's Diamond Jubilee concert.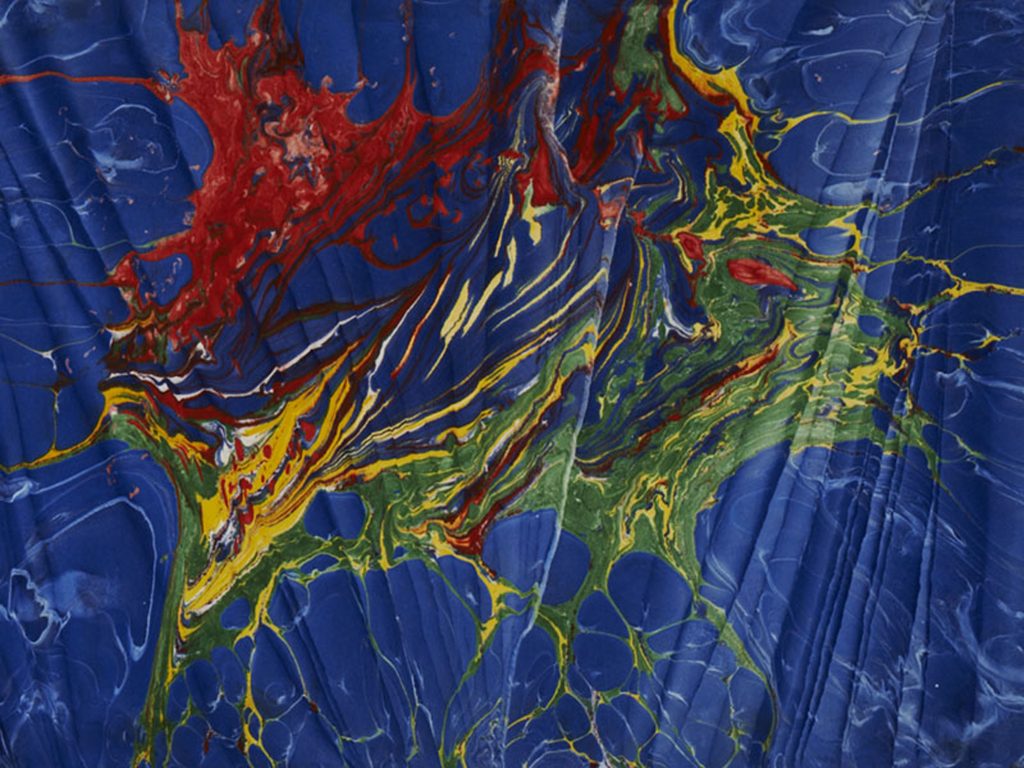 Ebru art by Hayrettin Kozanoglu
Turkish Marbling is the art of creating colourful patterns by sprinkling and brushing colour pigments on a pan of oily water and then transforming this pattern to paper. The special tools of the trade are brushes made from horsehair bound onto straight rose twigs, a deep tray made of unknotted pinewood, natural earth pigments, cattle gall and tragacanth. This decorative art is believed to have been invented in the 13th century Turkistan before spreading to China, India, Persia and Anatolia. 
Artist Hayrettin Kozanoglu has created his own style of Ebru painting at his studio in London where he offers workshops in both traditional and modern styles.  
Watch artist Garip Ay perform the art of Turkish Ebru: