Tea time is significant in many cultures, it is a moment of pause in the day where one can enjoy a peaceful moment of solitude or cherish peaceful moments with loved ones. Making and drinking tea is all about rituals. Drawing inspiration from contemporary art and treating traditional craft with great respect, these designs – some of them smart, others endearing – seek to enhance the experience, infusing everyday routine of enjoying the favourite drink with new meanings and style.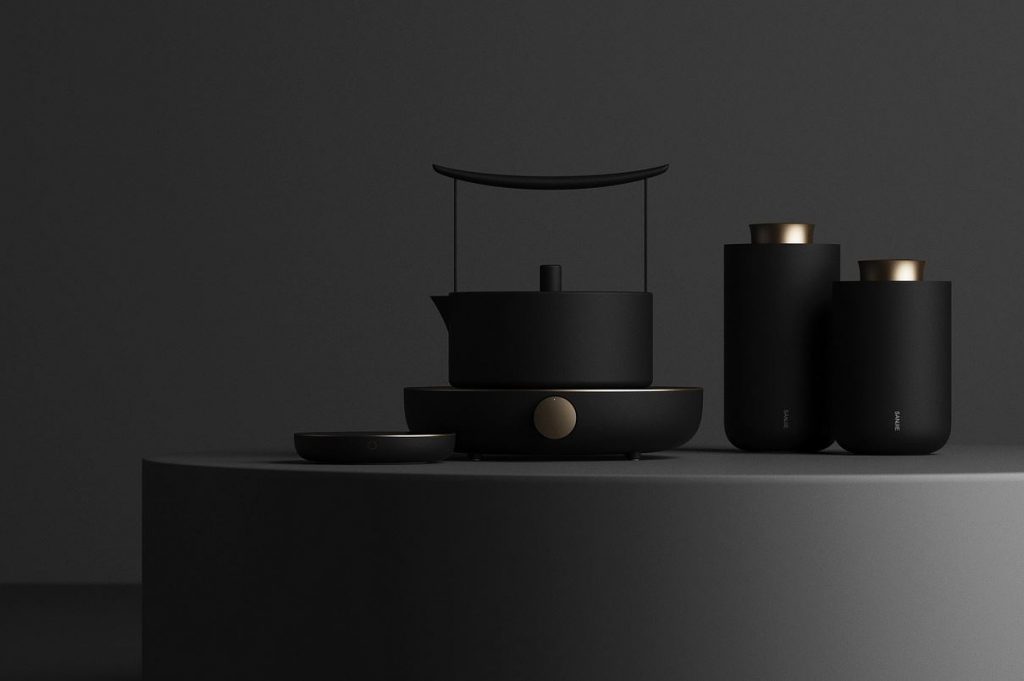 With an ambition to perfect the art of tea brewing, US-based startup Teforia, described as the 'world's first tea-tech company', has created an infuser that combines the knowledge of a tea master with modern technology.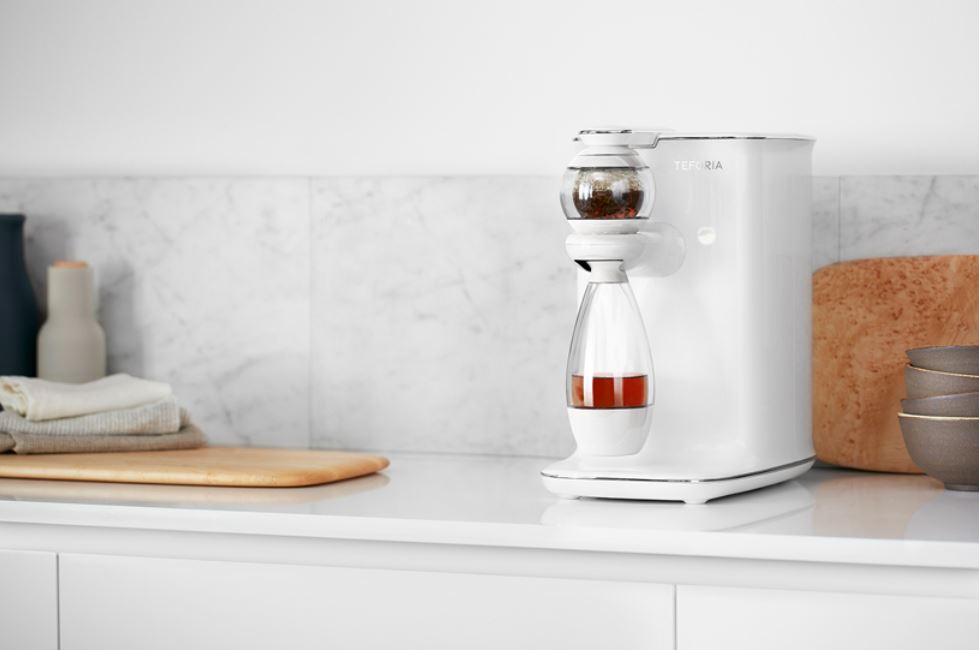 Titled Leaf, the device machine utilizes advanced algorithms in order to adjust steeping time, temperature, tea leaf ratio, water needed, and number of infusions.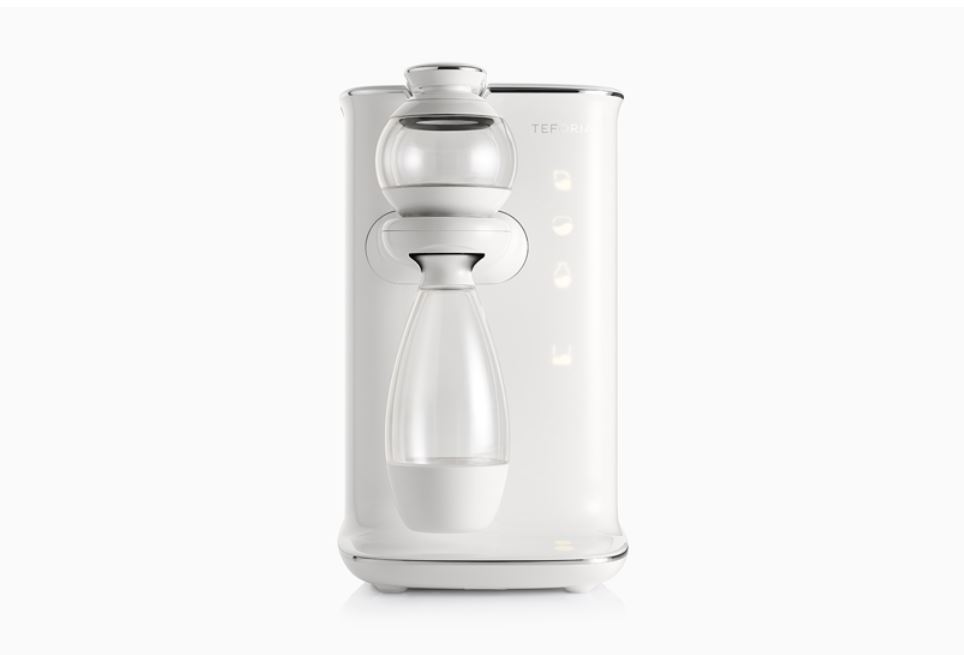 The user can choose from a variety of fresh, organic and rare teas Teforia offers. The machine scans the inserted tea package and adjusts its settings to deliver a perfect cup of brew every time by intuitively understanding the best infusion method for each variety.
Designer Kely Lin reimagined the beautiful process of traditional Chinese tea ceremonies with the new Moon set created for the brand Three Realms. Held on traditional occasions such as weddings or for welcoming guests into one's home, these beautiful ceremonies are often serene, elegant and emotionally-driven. Historically, the water is contained in an unglazed clay teapot, but the Shenzhen-based designer chose a new visual design for a traditional vessel.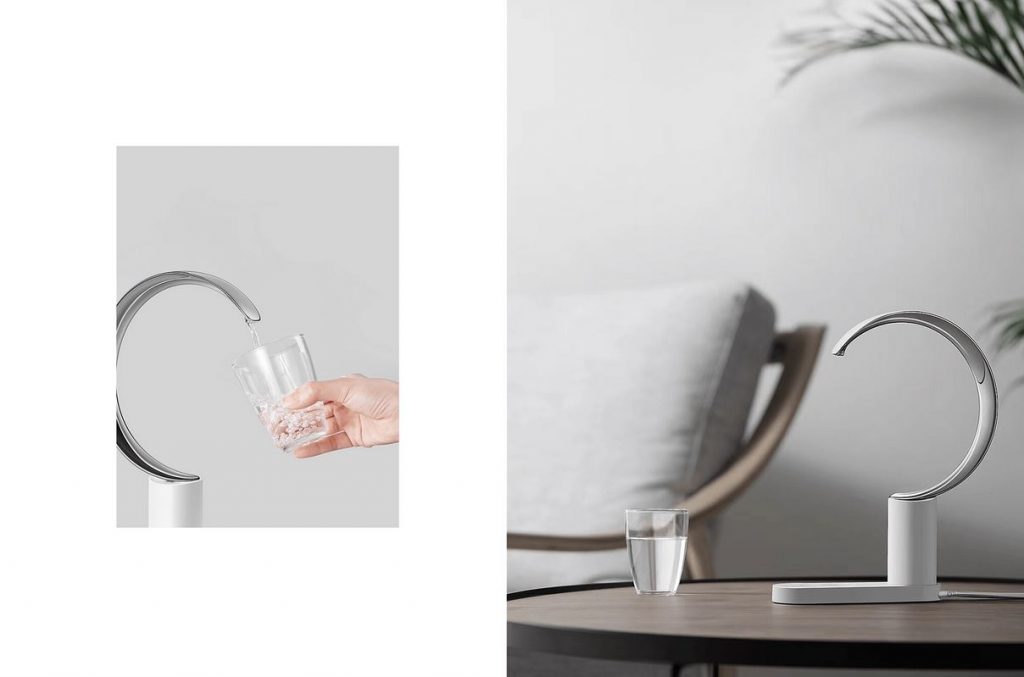 The set contains a sculptural kettle, an elegant stove, a heater and a striking crescent-shaped water pump, the design of which takes cues from mountains, the moon, and buildings seen by the designer during travel. Especially eye-catching, the pump 'balances' on a cylindrical stand that elevates it off the ground to raise it even more visually. The tea set is controlled using three buttons on the base foundation that operates its water levels.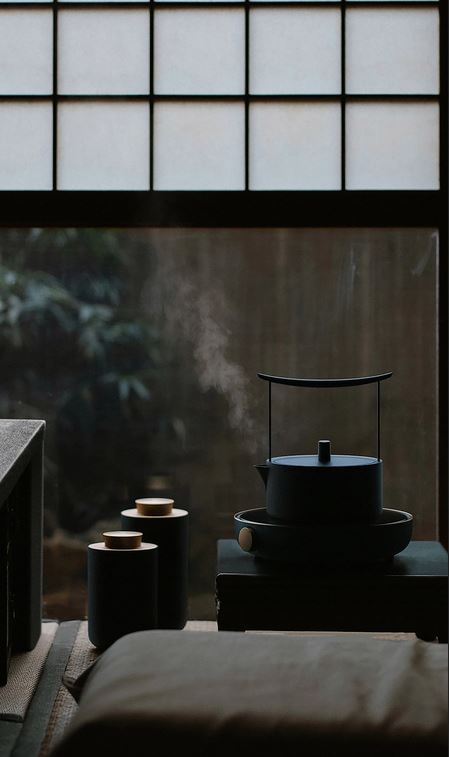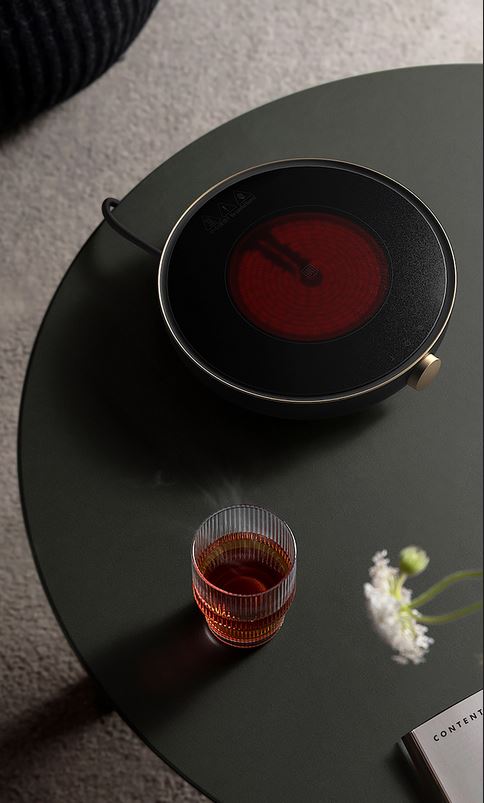 Having realized that the family environment of many tea drinkers is still traditional, the designer has introduced a more conventional colour scheme. Originally finished in chrome and white, the set is now also available in black with gold lining that would be easier to blend in.
Designed as a contemporary piece of furniture, Hasu tea table by Dieter Mortelmans pays homage to the Japanese tea time ritual. The simple yet innovative design gives tea lovers a chance to elevate their rituals without adding clutter.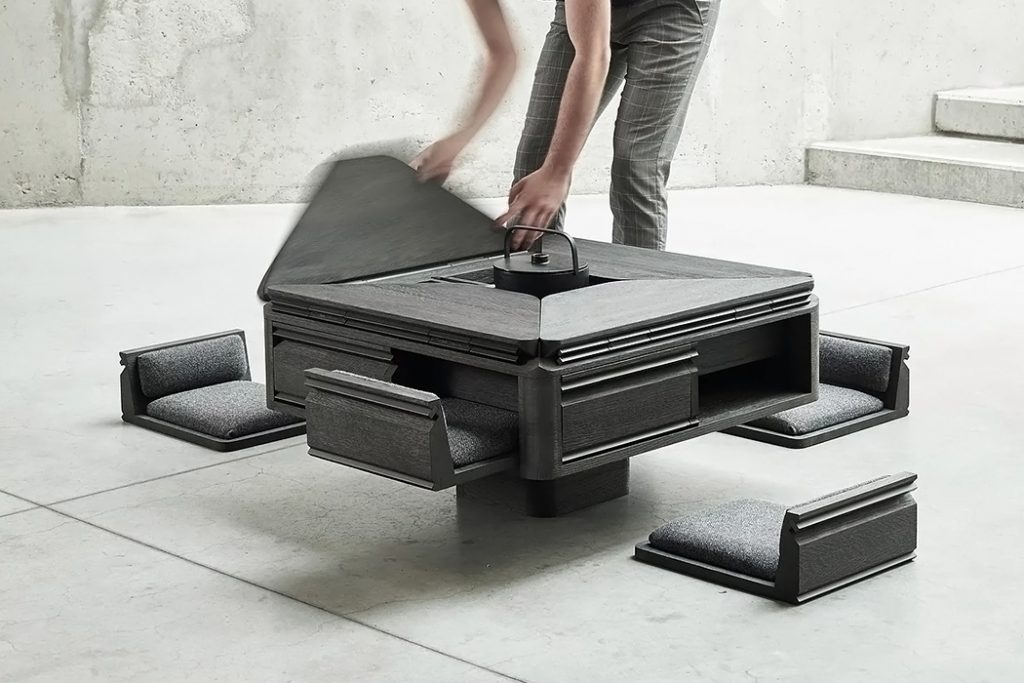 "Just like an opening lotus flower, when the first rays of sun caress the horizon during sunrise, symbolizes the start of a new day," says Mortelmans describing the essence of Hasu. What at first glance look like an abstract and minimal compact structure can be transformed into a complete furniture set for tea time. The piece offers a lot of storage space. Four upper tabletops can be unfolded to uncover an extensive tea collection that are hidden away within the table when it is not in use. At the same time, floor chairs can be pulled from the table offering seating for four guests.
With the body crafted from solid oak, the tea table is manufactured using several construction techniques, both traditional and modern, and different types of wood joineries including a specially designed hinge system.