Mycelium is a vegetative part of a fungus (i.e. technically a mushroom) that is made of underground wires creating an ever-growing network. By giving it a defined structure to grow, mycelium is able to form a strong, breathable and fire-retardant material that could replace plastic, textiles, wood and cement among others. Mycelium materials are also being tested to be used as acoustic absorber, packaging materials, and building insulation. Even NASA is currently researching using mycelium to build sustainable habitable dwellings on Mars. Isn't that enough to call it a sustainable material of the future?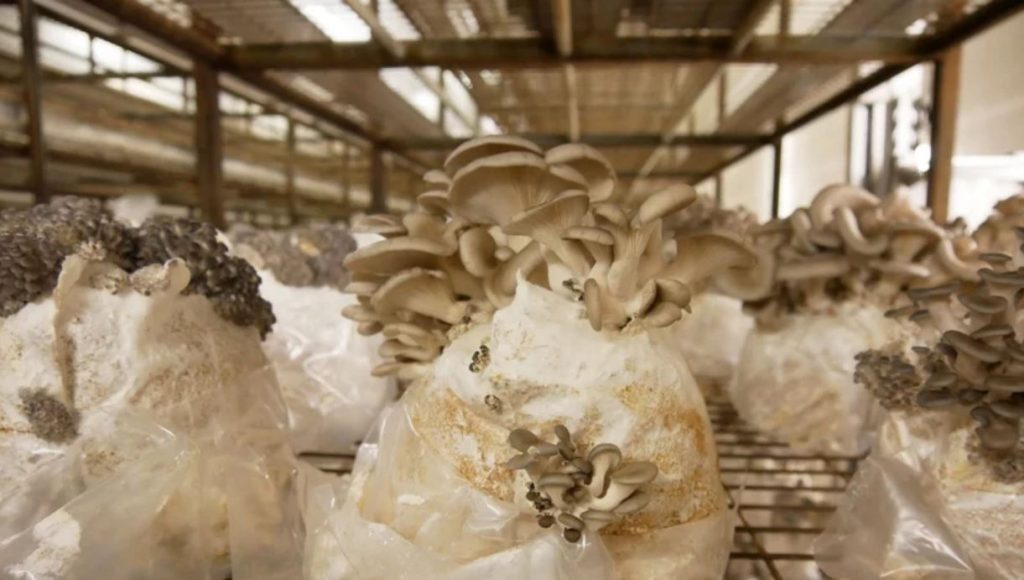 Mushrooms That Feed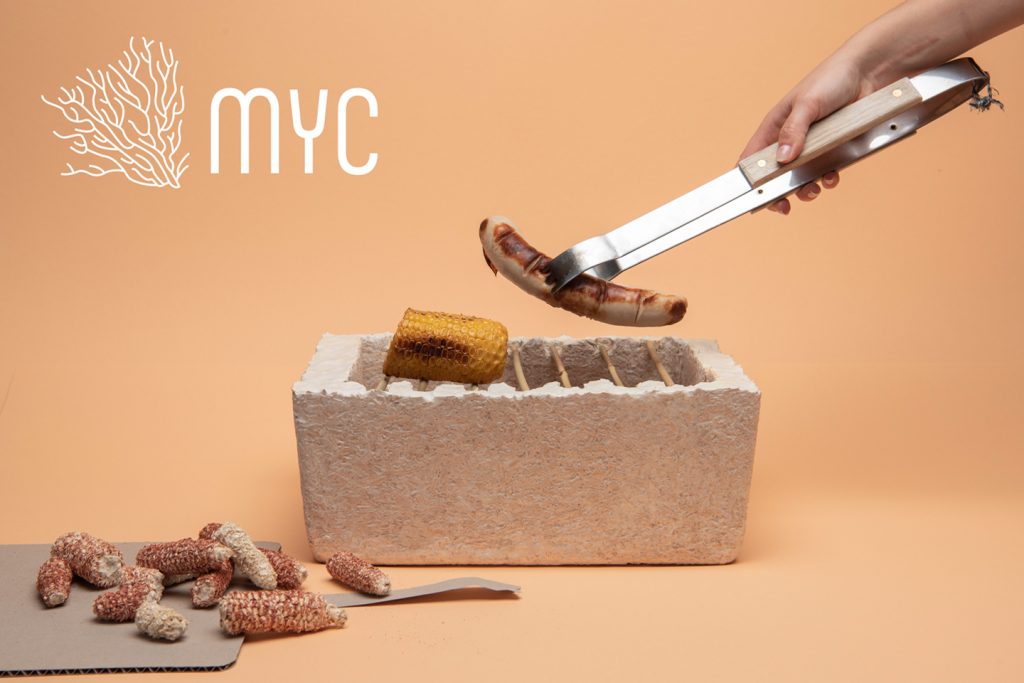 Industrial design student Stephanie Singer has chosen mycelium as a material for her disposable barbecue grill named MYC. She has discovered that mycelium hosts an array of properties that make it the ideal choice for her project, which aimed to find a sustainable alternative to the familiar aluminium grills that are often left behind littering the campsite once the BBQ is finished. Mycelium is fireproof and water repellent, inexpensive and very easy to grow, as well as entirely biodegradable.
The product is available as a compact grill kit that consists of a bowl made of fungal mycelium, a grate crafted of bamboo sticks. Dried corn cobs, a waste product in the field in EU agriculture, is used as fuel. As soon as the embers are ready, the bamboo sticks can easily be placed in the bulges on the side to create a grate. When MYC is no longer needed, grillers can simply shred and leave the grill at the site to biodegrade and fertilize the earth.
Mushrooms That Protect
Mexico-city based design studio NOS has collaborated with BioFab company POLYBION to develop the world's first bio-fabricated bike helmet. The grow-it-yourself helmet is made of hay and mycelium, which makes it 100% compostable. First envisioned for kids, it can also be used by adults as it will continue to grow on you.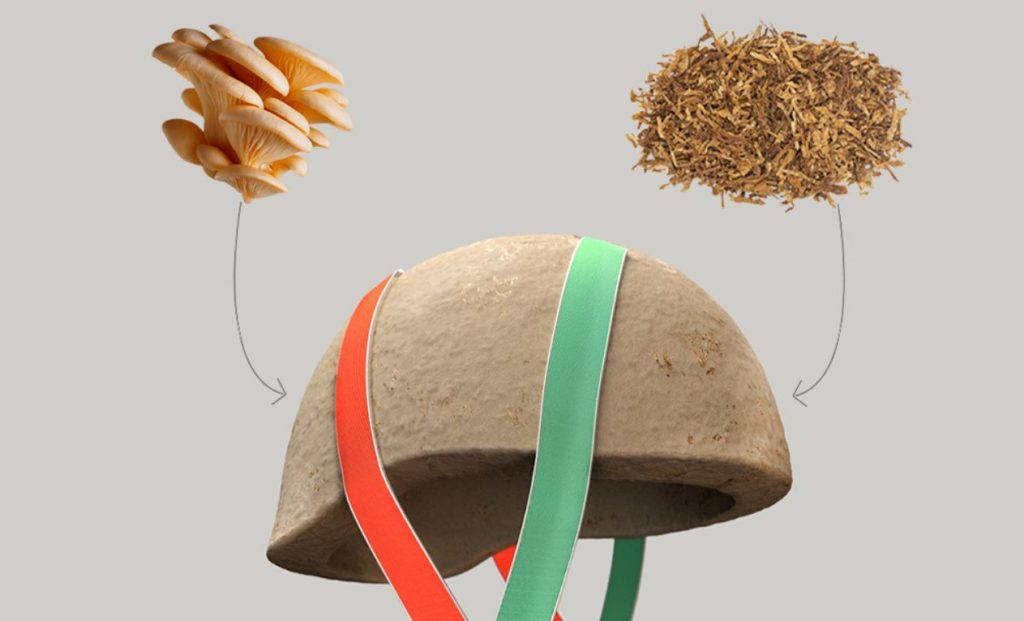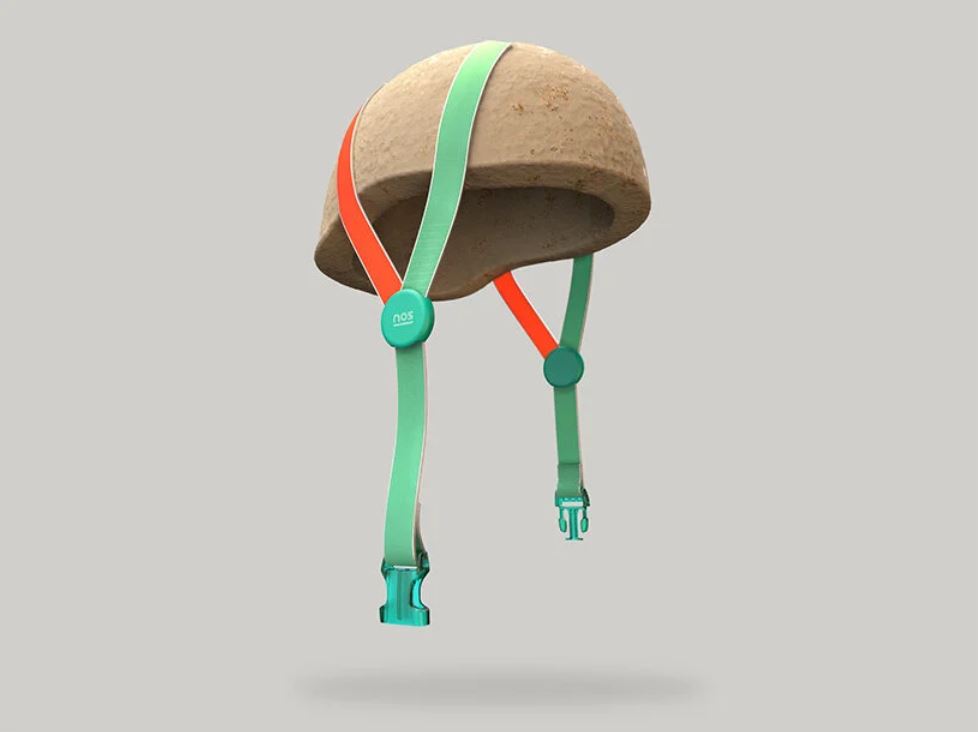 Not only the helmet ensures protection from impact, it also enables people to create a dialogue on sustainability with their children. In case it breaks, it can always be composted without causing any harm to the environment and grow a new one instead.
Mushrooms to Live
The New York based practice The Living has designed an organic 42 feet tall mycelium tower to show the potential of using mushrooms for stable structures. The project addresses the issue of colossal carbon footprint left by construction industry. While cement alone is responsible for a massive 8% of global CO₂ emissions, mycelium proves to be a great biodegradable, sustainable and a low-cost alternative to construction materials while also possessing thermal and fire-resistant properties.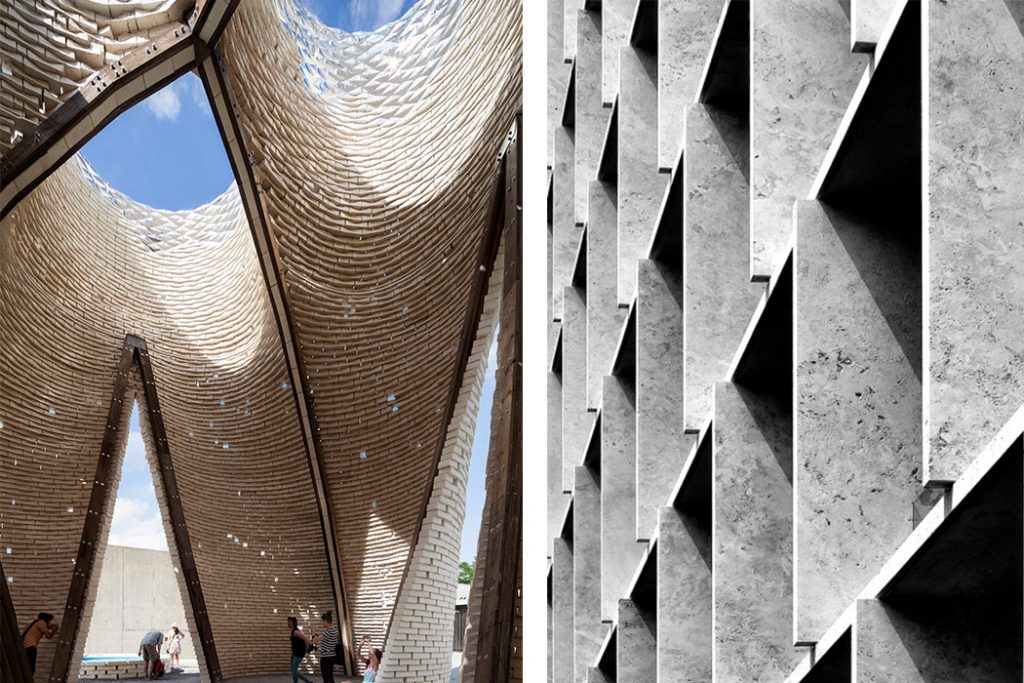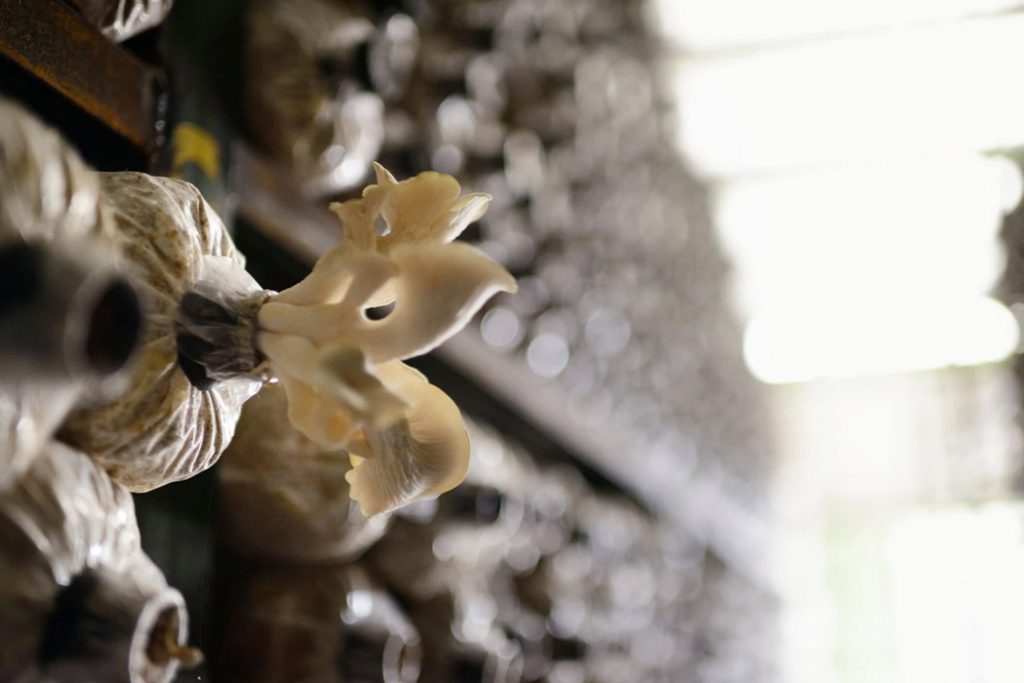 Mycelium composite is low-density, and therefore very light when compared to other construction materials while still being able to provide structural stability. The material is created when mycelia of certain mushroom-producing fungi digest nutrients from agricultural waste. It bonds to the surface of the waste material and serves as a natural self-adhesive.
Mushrooms After Life

TU Delft researcher and architect Bob Hendrikx proposes to use mycelium to manufacture coffins that aim to restore the parasitic relations between the humans and the nature by giving human nutrients back to nature. Aptly named The Living Cocoon, his project encompasses the world's first living coffin, which helps the body 'compost' more efficiently while removing toxic substances and enriching the soil.
According to the biodesigner, mushroom mycelium can neutralise all kinds of toxic substances and provides nutrition to everything that grows above the ground, and it was even used in Chernobyl to help make the land healthy again.
100% natural, the mycelium-based coffin can be grown in only seven days without the use of electricity or artificial light. The inside is filled with a soft bed of moss that also contributes to the composting process. When buried in soil, the cocoon breaks itself and the body down in 3-6 months and hosts bacteria that neutralizes toxins in both body and soil and transfers human nutrients to a self-selected plant or tree. This ensures that humans are composted into the most passive way possible in a matter of months and the quality of the environment is enriched, hereby allowing new seedlings to thrive.