According to physicians and epidemiologists, face shields are a much more effective way to protect the eyes, nose and mouth from COVID-19 than surgical style face masks. The public is advised to wear a shield, in conjunction with masks, whenever they leave home. However, current designs are often too uncomfortable and awkward to encourage people wear them. Designers and material researchers are trying to find an appealing and sustainable way to integrate this PPE into our daily routines.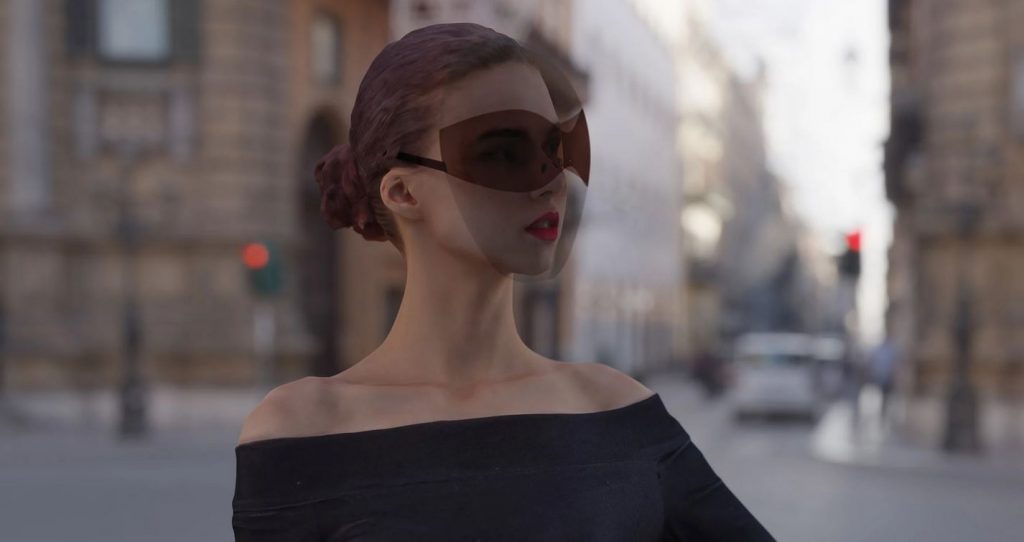 The oversized face shield developed by Japanese brand ZGHYBD looks like a futuristic face gear rather than PPE. Not only it excels at protecting the user's face from sprays splashes, water droplets, dust, oil and smoke, it is also equipped with UV protection lens for daily eye protection.
The ergonomic design makes the shield as easy to use as foldable temple glasses. Made from polycarbonate materials, it is strong enough to withstand pressure without being deformed or torn. The visor is completely reusable, convenient enough to carry along in a backpack and suitable for most occasions, including outdoor sports, travel, entertainment and even for indoor use.
Not only the pair offers maximum visibility due to its high quality lens and anti-fog properties; the one-piece nose bridge is extremely comfortable, lightweight and resistant to nose impacts, while the design of the temple fits into the ear mechanism and is non-slip.
New York based designer Joe Doucet has also devised a face shield that could be worn like a pair of sunglasses. His renders show a minimal curved, see-through visor that fronts a dark sunglass lenses and arms.
The designer hopes that the sleek and stylish design would encourage more people to wear face shields in public before we could go back to normal. He envisions the piece could be made with polycarbonate materials as well and is currently searching for a manufacturing partner to produce it.
London-based designer Alice Potts is more preoccupied with the impact the so-called "covid-waste" – i.e. disposable face masks and shields that are discarded daily – has on our environment. In search for an environmentally friendly alternative for single-use plastic face shields, she has developed biodegradable bio-plastic visors made from food waste collected in London from local food markets, butchers and households and dyed using flowers from the capital's parks.
The designer created a series of 20 face shields, which she named Dance Biodegradable Personal Protective Equipment (DBPPE) Post Covid Facemasks. They have been 3D printed from recycled plastic with a bioplastic recipe and can be easily reproduced at home using the open-source design files.
The colour and exact structure of each shield is dependent on the food it is made from and the flowers or vegetables it is dyed with. Potts claims that while fruits act as a natural sugar for flexibility in the bioplastic, proteins are used to give it strength.