The hanging lounge chair is a stylish seating solution that provides a person with a dramatic spot to rest and unwind. Hanging from the ceiling and appealing to children and adults alike, this cradle-like piece of furniture swings back and forth to immerse the user in a state of complete relaxation and carefree happiness reminiscent of childhood. We have selected a few designs informed by a desire to reinvent the traditional hanging chair.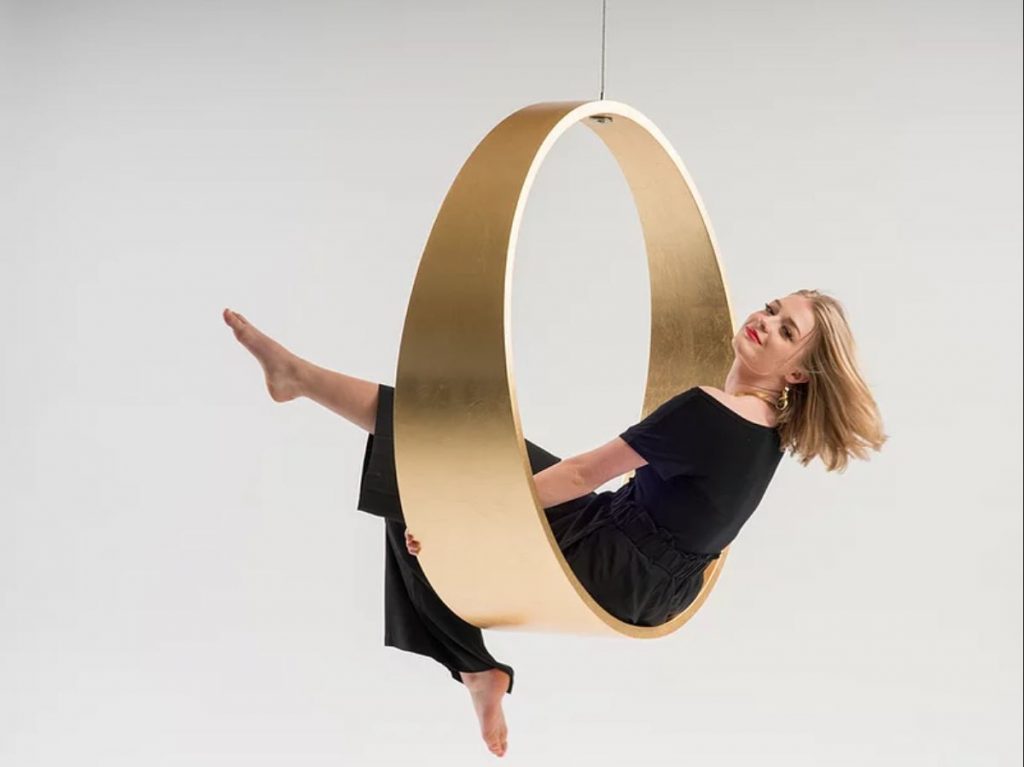 Santa Monica based design duo Minarc founded by Erla Dogg Ingjaldsdottir and Tryggvi Thorsteinsson has designed their DROPi chair to resemble a water droplet. The curved seat is made with powder-covered molded metal alloy and upholstered in a cozy fabric in order to drastically enhance its relaxing feel.
The combination of the materials enables the user to enjoy all the benefits of the hammock, while offering minimalist aesthetic that can blend in with any interior. The chair is a winner at the Good Design Awards 2021 and the SIT Furniture Design Award 2021.
Award-winning American designer Stephen Burks has wrapped his KIDA chair in 834 meters of the colourful weather-resistant fibre rope. Handmade by skilled artisans for the outdoor furniture brand Dedon, the organic piece blends traditional craftsmanship and elegance.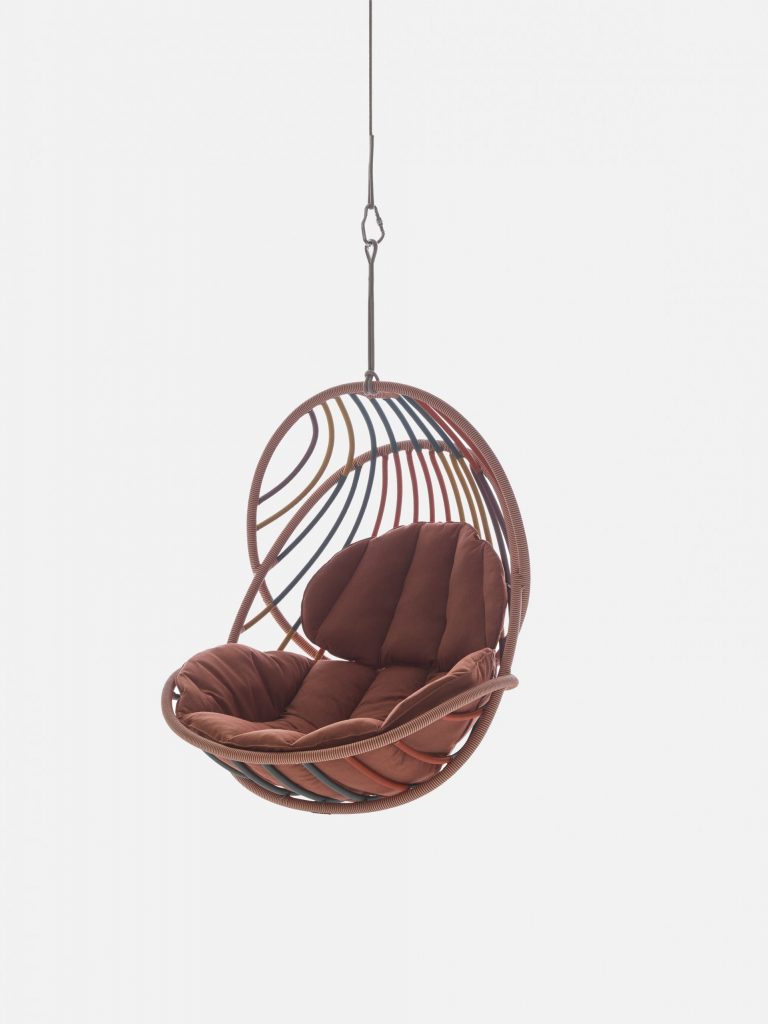 The design comprises a lightweight but sturdy frame made of powder-coated aluminium rods, which are curved to create a nest-like swinging structure. Each of these rods is wrapped in cords of a synthetic, weather-resistant material named Fibre Touch, which Dedon says is recyclable and non-toxic. The fabric comes in three multi-color palettes and is suitable for both indoor and outdoor use.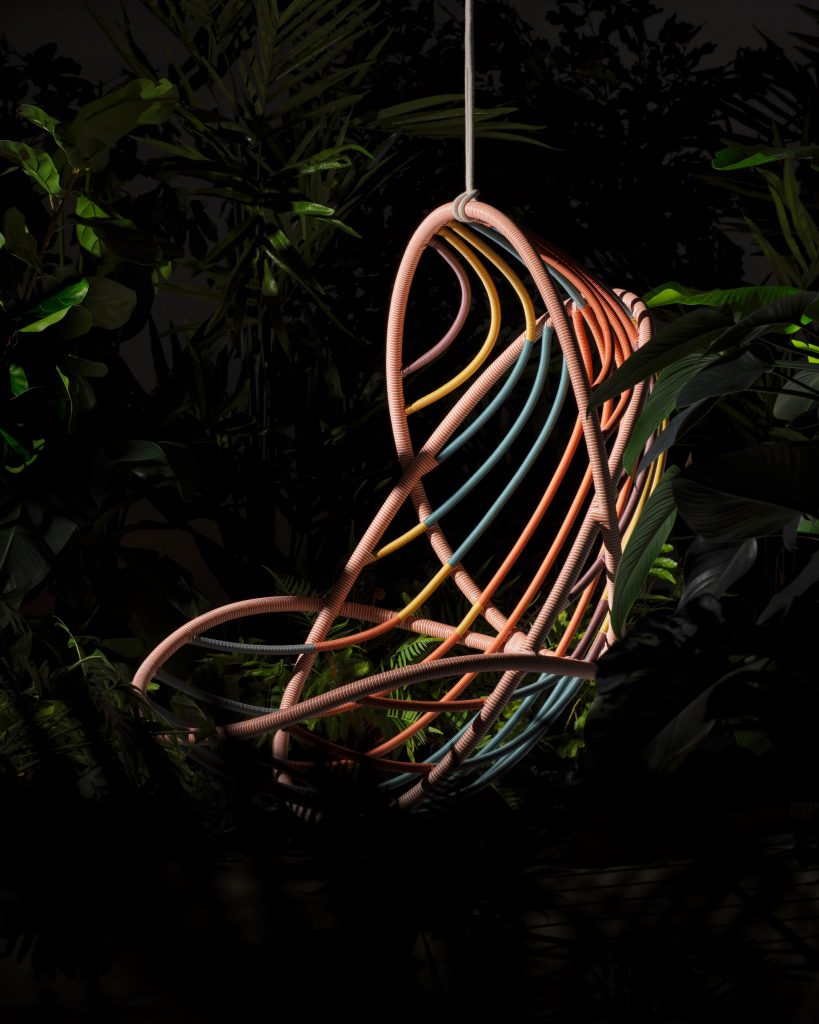 According to the designer, the wrapping emphasises the geometry of the structure, for the resulting rounded form makes the user feel sheltered inside a soft and tactile cocoon, while removable plush cushions fitted into the frame guarantee ultimate seating comfort.
The minimalist Circle Swing by Polish designer Iwona Kosicka comprises a simple round shape, which enables it to easily adapt to a variety of contemporary styles.
Molded from oak plywood, the frame boasts a natural linseed finish that lets the textures and colors of the wood to shine through. Customers can choose between different design variations, glossy and matte finishes and an array of vibrant colours.
For those wishing something more whimsical, the designer has created her minimalist design coated in real 24 carat gold, which adds a splash of glamour even to all-white interiors. Created using the old artisan technique of applying Schlagmetall, the product is both luxutious and attention-grabbing.
Design duo HoffmannKahleyssDesign (Birgit Hoffmann and Christoph Kahleyss) has chosen a different way to bring rings a touch of whimsy into their hanging lounge chair design for the German brand Freifrau.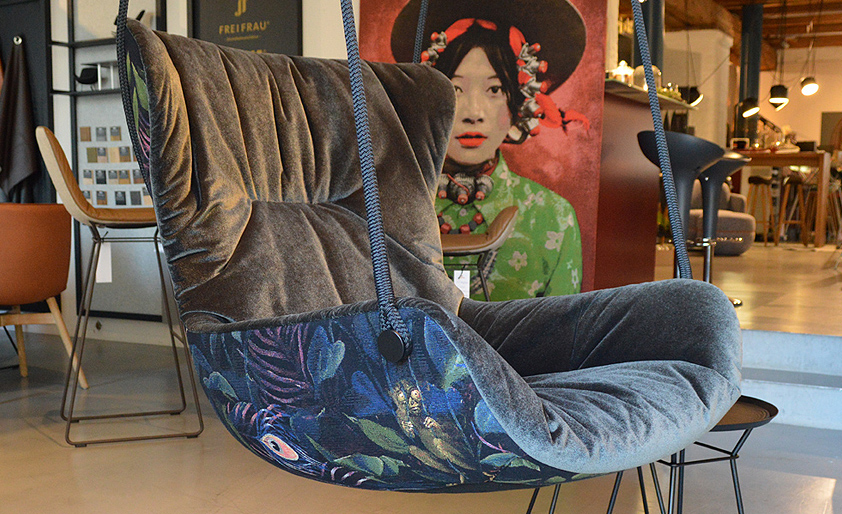 Beautifully crafted, the Leya swing chair features a hard shell upholstered in a velvety material boasting a fairy tale-like illustration of goblins hiding among peacocks artfully designed by tattoo artist Christian Trzaska, who is known for his work on skateboard decks.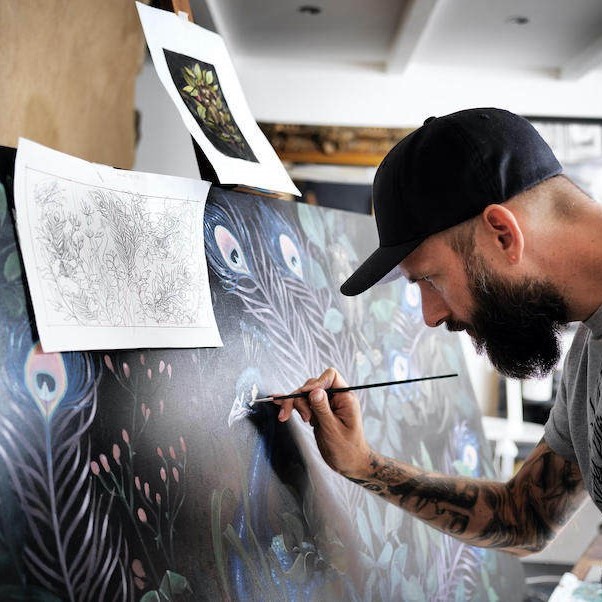 The casually light chair floats gracefully in space on two ropes attached to the ceiling from either one or two fixed points, offering heavenly moments and providing inner balance in the hustle and bustle of life. In the meantime, the 'oasis-gobelin' by Trzaska employs the seat with more sensual coolness, stimulating the imagination and transporting the user to other worlds.