When you think of what design of the future is like, flat-packed designs are definitely a part of the picture. This innovative technique can be introduced to almost all kinds of products, making them portable, easy to put together and rating high on space efficiency. They also save space while shipping, which reduces their carbon footprint and makes them a sustainable alternative to bulkier and heavier space-consuming designs. Besides, flat-packed designs simply make ordinary experiences more fun!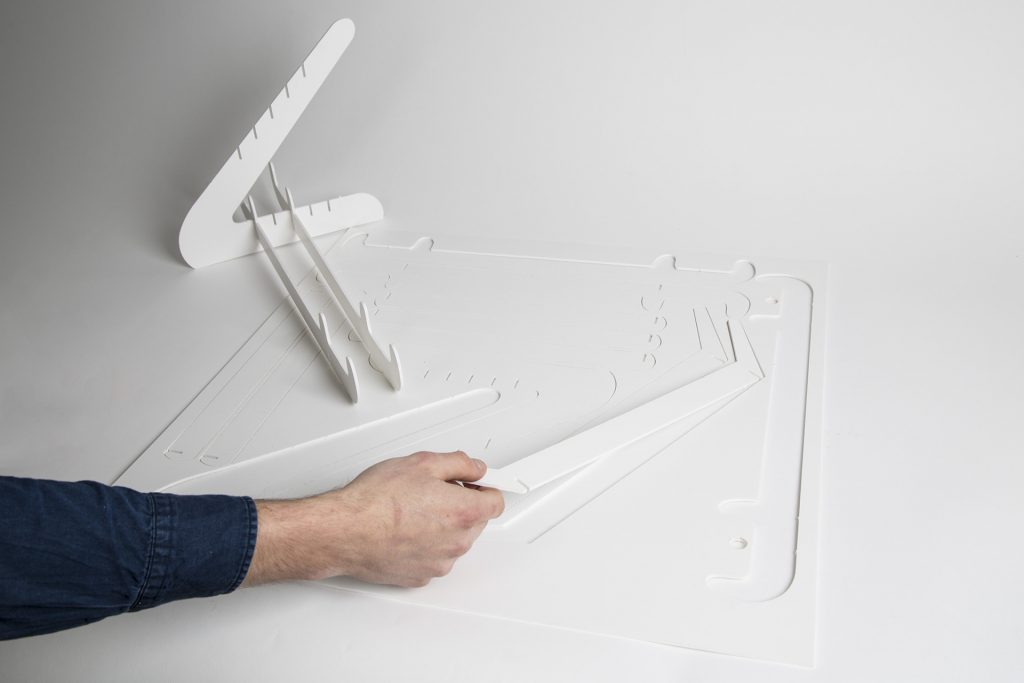 Product designer Louis Richard Marschal based in Nantes, France, has developed Nube, a flat-packed dish drainer to create more space in the kitchen. Crafted from forex, the portable drying rack comes in the form of a white plastic flat sheet.
The pieces of the item need to be pulled out from it and assembled without the use of any tools to create five racks on which full-sized plates can easily fit. The side panels, which resemble wings, can be used to store glasses and cutlery.
When not in use, Nube can be easily disassembled, which makes it a product rating high on space efficiency.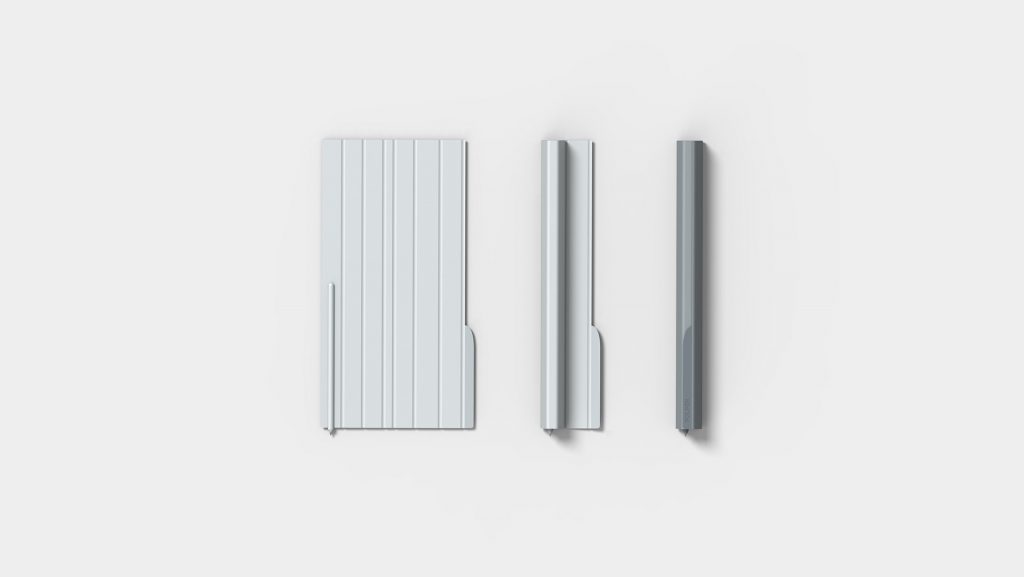 Seoul-based product designer Dayoung Lee has made up her mind to flat-pack a pen, so that it could be easily carried wherever you go, without the fear of misplacing it. She named her design Folpen, merging two words 'fold' and 'pen' together.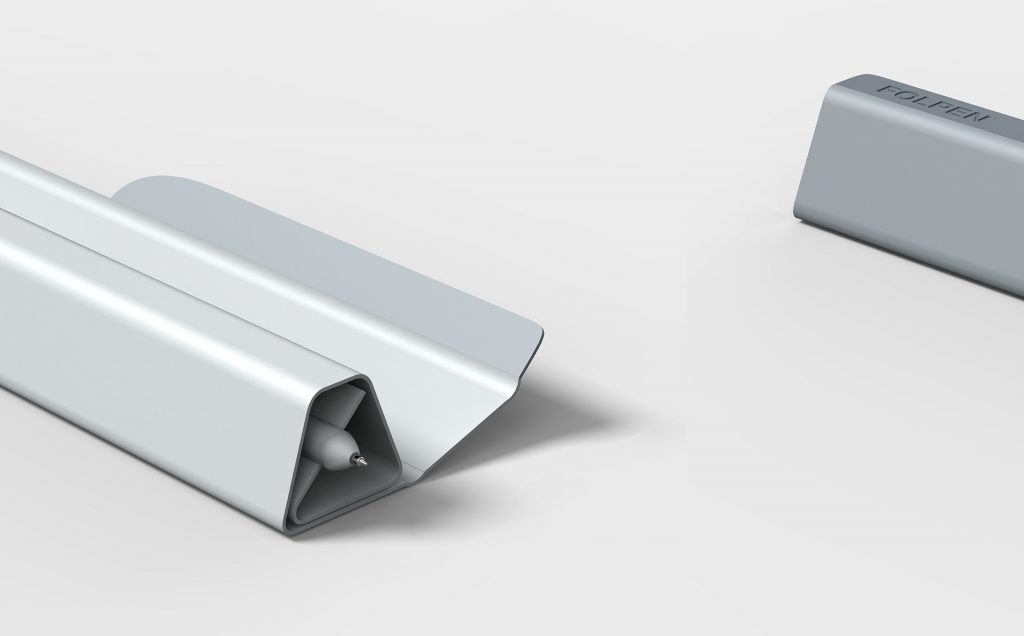 The pen consists of an ink refill and a ribbed plastic cover, not unlike the covers used to protect tablets. On folding it, the cover forms a triangular structure around the refill, leaving only a nib peeking out. The resulting pen boasts an ergonomic shape that is easy to hold and operate. Folpen is more compact and thinner than a conventional one, which makes it easier to carry around without a bag or a pencil case.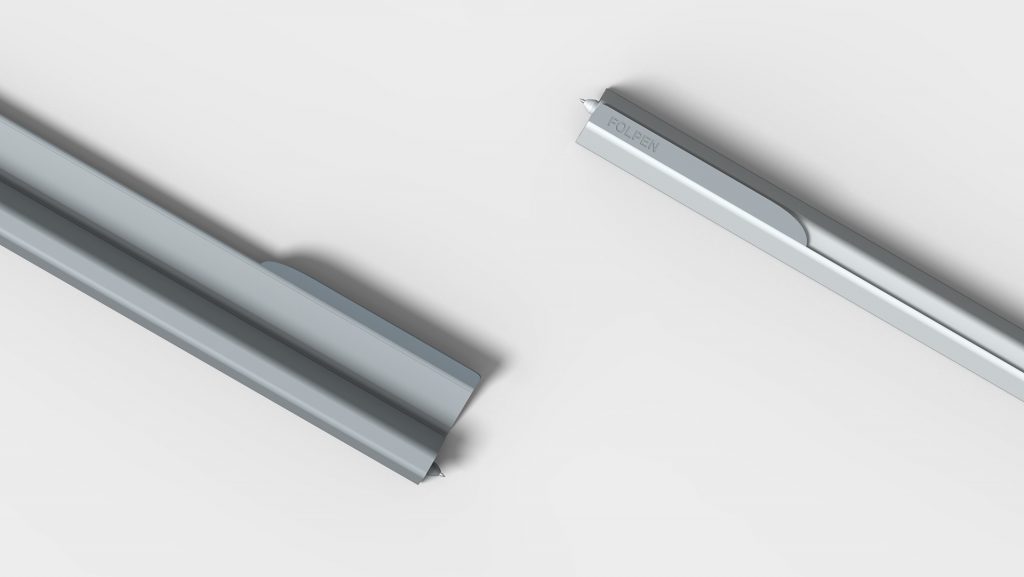 When not in use, the foldable pen is totally flat. The magnet the end of the pen's cover is equipped with also makes it possible to simply wrap it onto a book. The pen attaches to the book instantly, considerably reducing the chances of losing it and creating a great solution for those who might need to scribble down their thoughts when not at their desk, basically anywhere.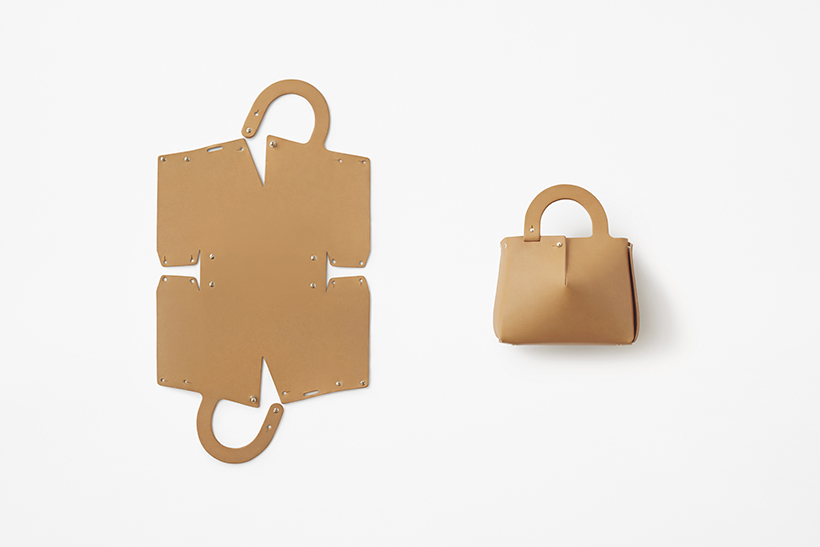 Japanese studio Nendo has come up with a flat-packed handbag that can be easily assembled by the customer without any tools. Designed for an Italian online platform "up to you anthology", specializing in bags, the Mai bag comes as a single laser cut sheer of leather dyed with plant derived tannin. It can then be folded into three dimensional bag by joining a few rivets through the pre-drilled holes. The handbag gets its name from the Japanese word 'ichimai,' which translates to 'one, flat thin object'.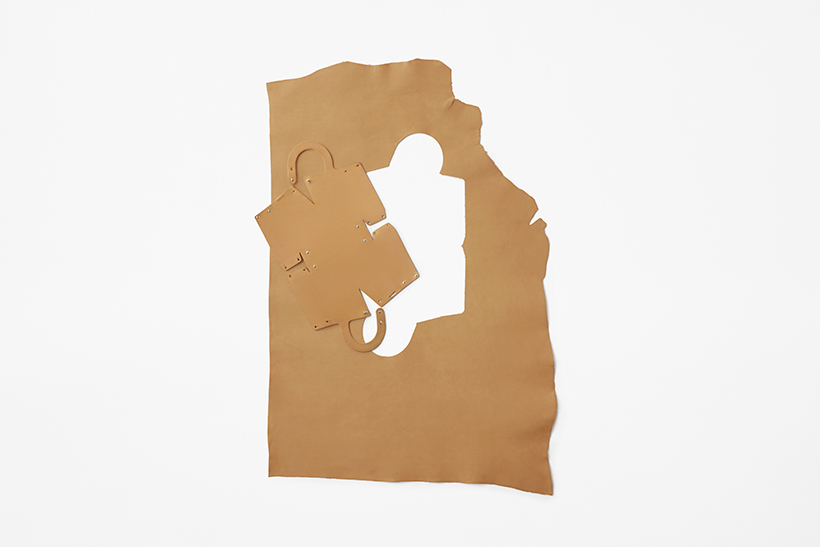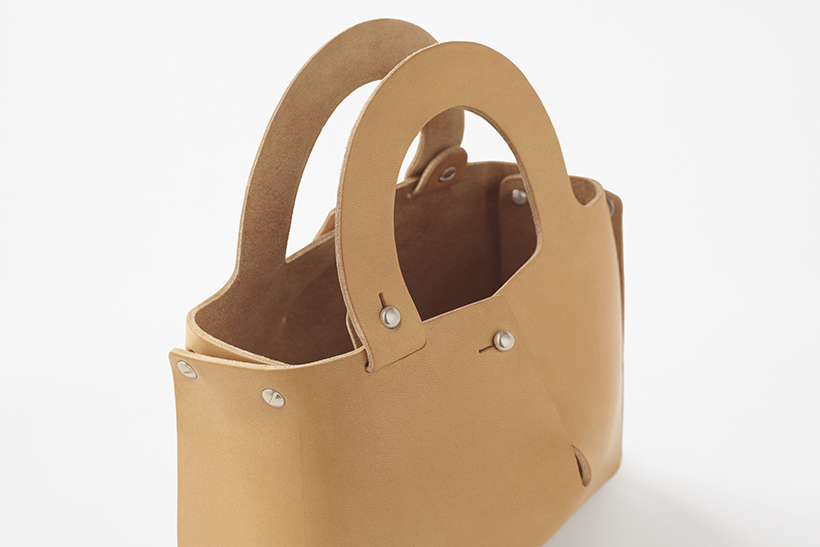 The solution simplifies the manufacturing process and minimizes shipping costs. The Mai bag is available  in a rich array of various colours, sizes and shapes. The studio also offers a more sustainable option manufactured from felt made from 100% recycled pet resin.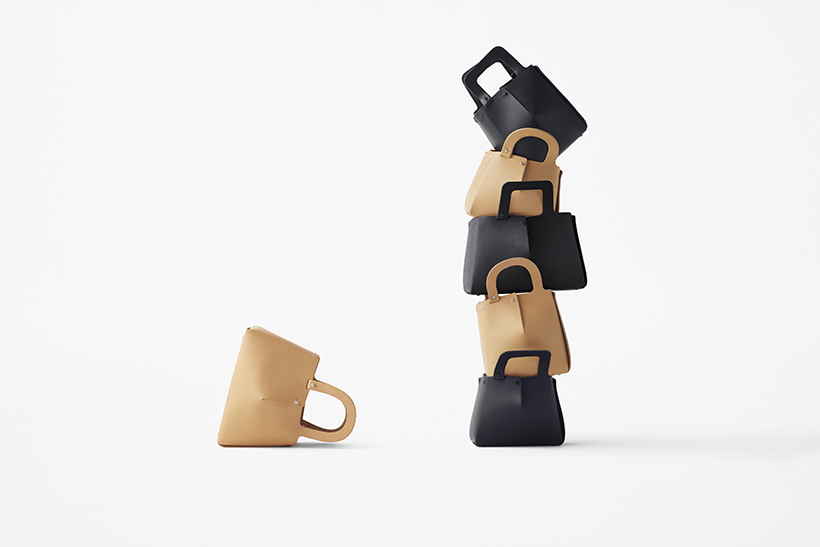 the bag is available in either leather or recycled felt and comes in a range of styles and colours. as well as both round and square handles, the collection features different sizes in red, tan, dove grey, emerald, blue, plum, grey. the leather has been dyed with plant based tannin and the felt is made from 100% recycled pet resin.
Spinel by Guille Cameron Mac Lean is a flat-packed design that unfolds into a layered lamp. Aiming to use the least amount of raw materials, the designer has developed a hanging light that occupies the smallest possible volume when not in use.
The origami-like form of the lamp possesses a minimal and elegant aesthetics that allows it to harmoniously blend with any living space, while the wooden design makes a warm addition to any interior.