Digitalization has permeated all spheres of our life. No wonder that 3D printing in architecture has evolved from building concepts models to building entire structures. This approach has proved to be sustainable and saving time and money, but furthermore, it responds to global societal issues such as exponential population increase and a lack of affordable accommodation, offering an eco-friendly and affordable alternative to traditional construction methods.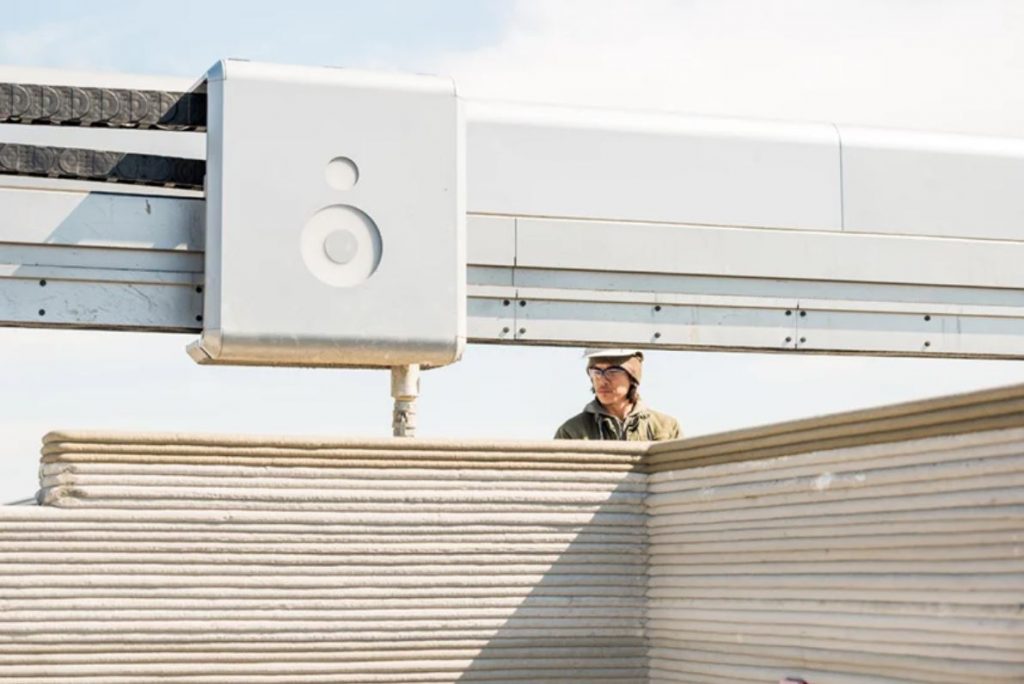 In 2018, the robotics lab ICON was the first company in America to secure a building permit for and build a 3D printed home. The completed 'Chicon House' in Austin, TX was a proof of their concept, which seeks to reimagine construction and homebuilding in a way that is affordable, so that dignified housing is available to all across the world.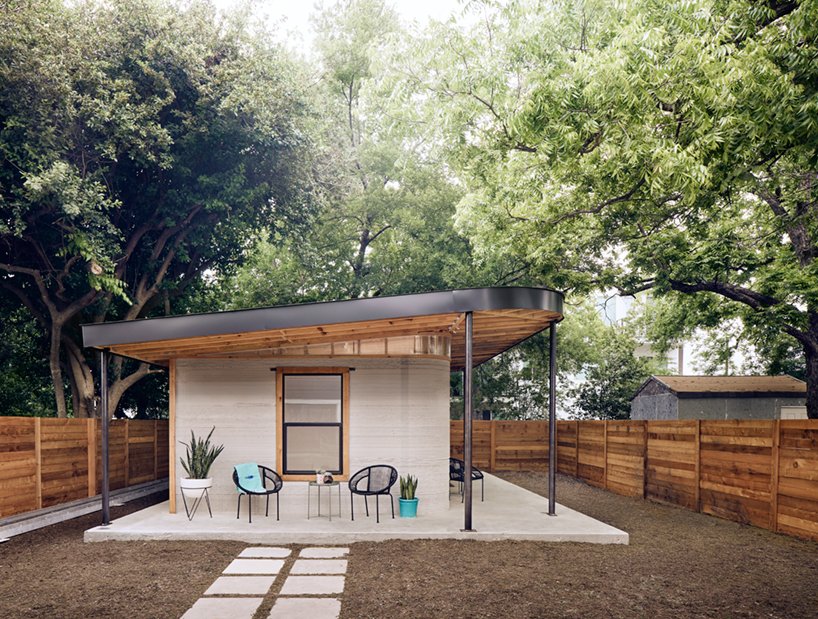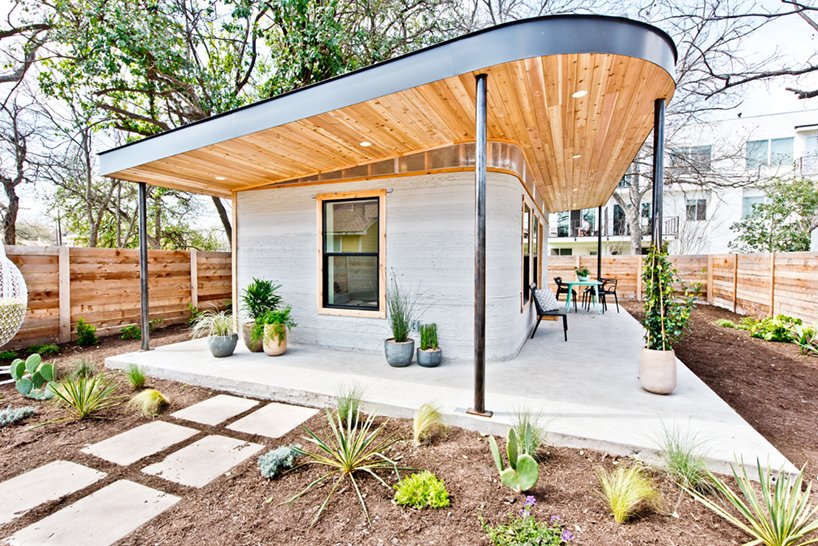 Currently, together with New Story, a non-profit working to create a world where no human being lives in survival mode, ICON is working to print the first community of homes for underserved families in Latin America in the coming 18 months. The team has also partnered with the renown creative practice Bjarke Ingels Group (BIG) aiming to scale up production to tackle housing shortages for vulnerable populations over the next few years.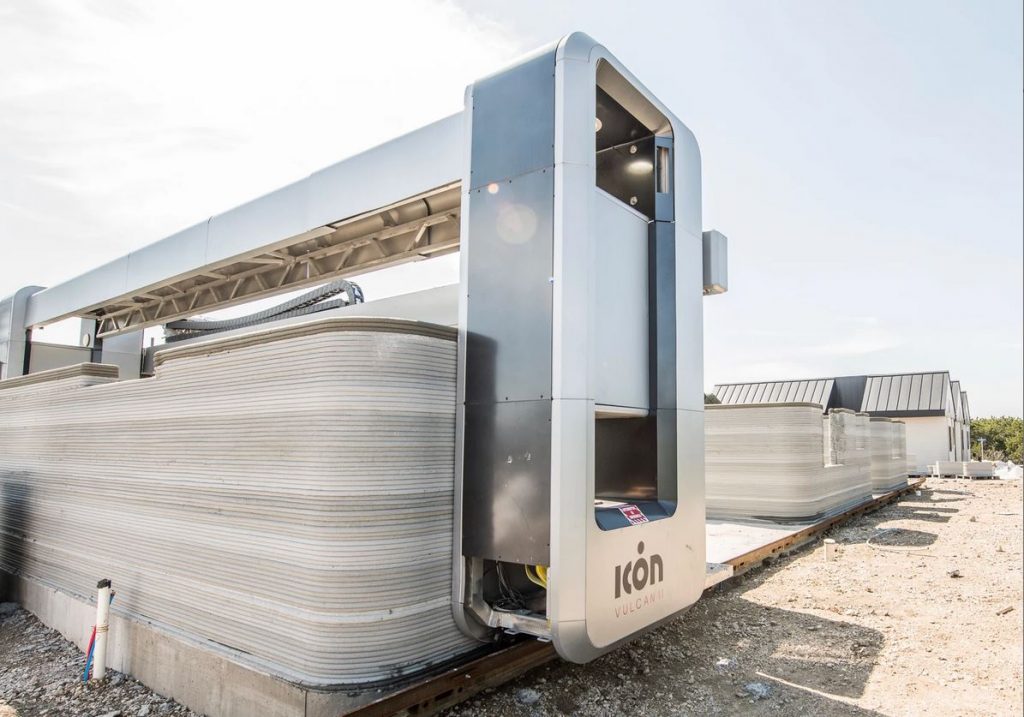 ICON uses a portable 3D printer called The Vulcan, designed to function with near-zero waste and work under challenging conditions, such as Haiti and rural El Salvador, where power can be unpredictable, potable water is not a guarantee and technical assistance is sparse.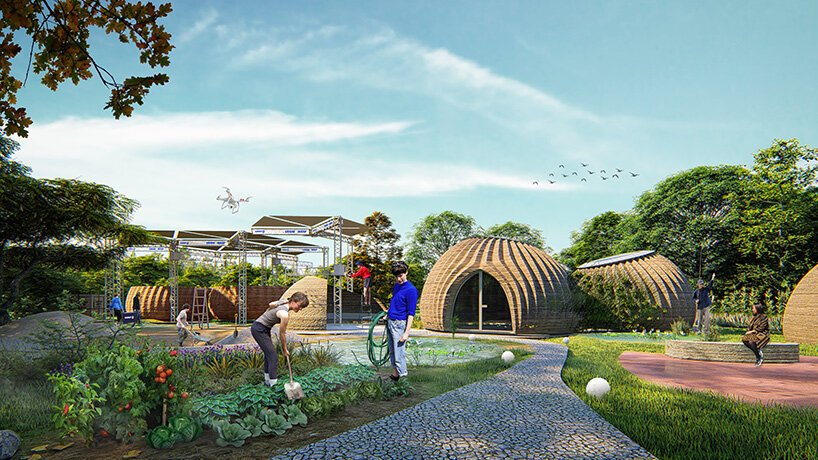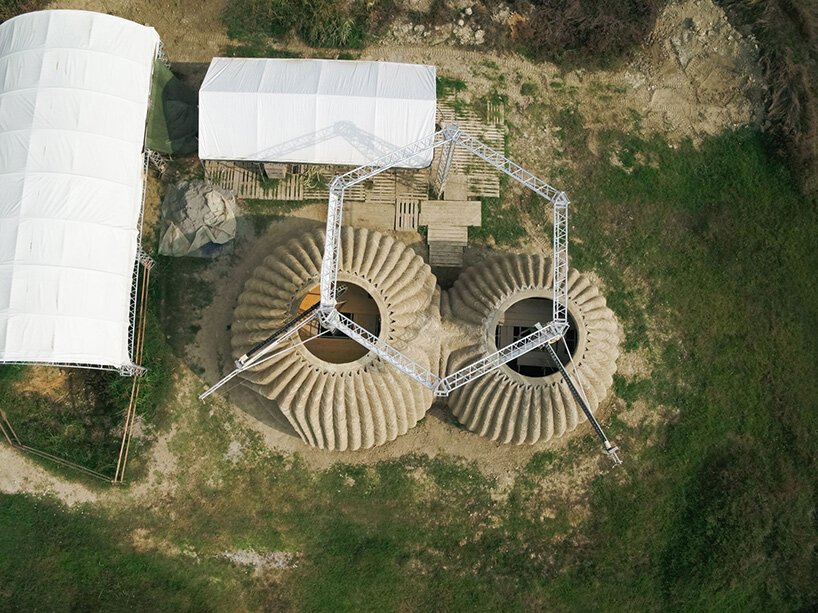 In 2019, Bologna-based Mario Cucinella Architects and 3D printing sepcialists WASP began working on TECLA — the first habitat entirely 3D-printed using locally sourced clay. The use of this biodegradable and recyclable material will effectively make the building zero-waste. Named after an imaginary city described by writer Italo Calvino, the project is also going to be the first habitat to be built using crane and multiple collaborative 3D-printers, offering a greater scope of scale than ever before.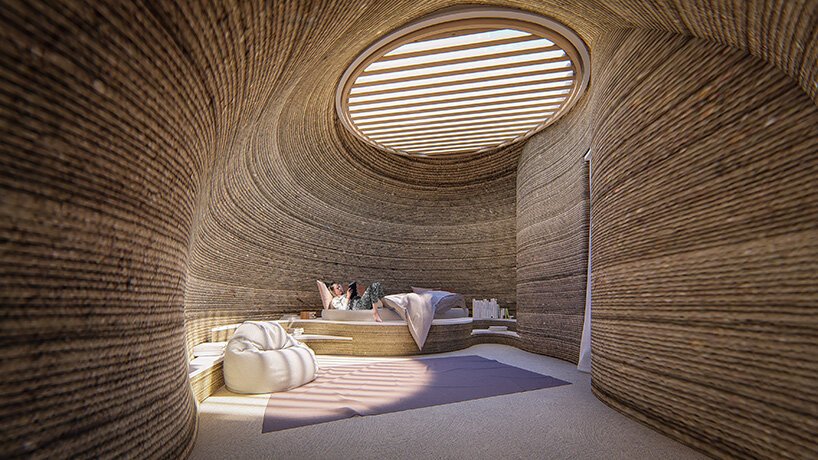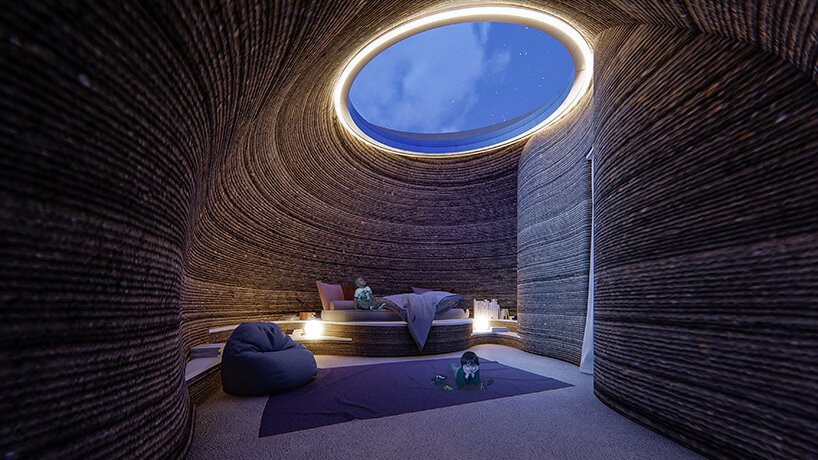 The habitat is designed to adapt to multiple environments and through the use of WASP's "maker economy starter kit" it can be used for self-production. TECLA offers a sustainable model that aims not only to limit construction waste but also improve the well-being of communities. Used in the context of a wider masterplan, it can even become the basis for brand new off-grid eco-cities that will boost national and local economies.
The project is set to be completed in spring 2021.
San Francisco based studio Emerging Objects has used a three-axis SCARA (Selective Compliance Articulated Robot Arm) and the studio's specially-designed software called Potterware to print Casa Covida, a cozy dwelling where the user can spend an entirely lockdown in with their special one.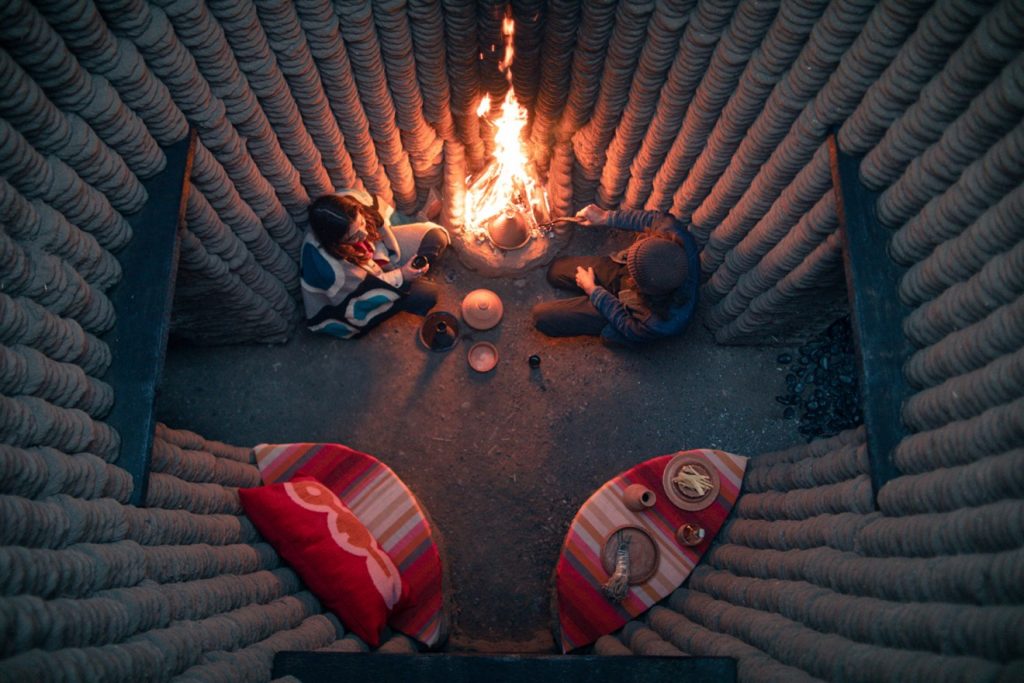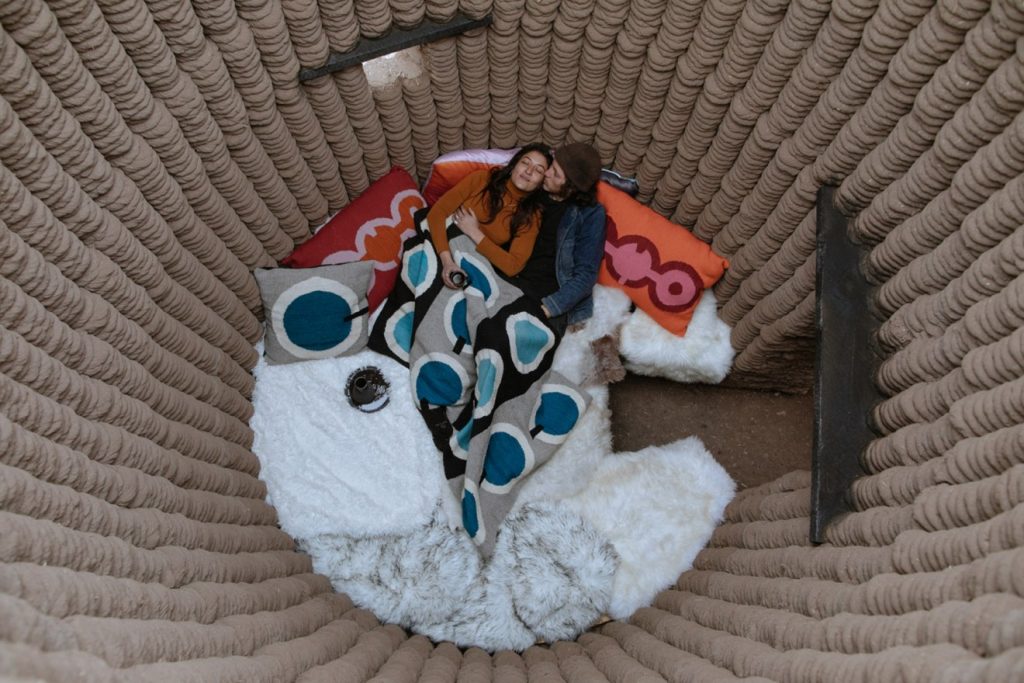 The walls of the dwelling that is designed to revolve around three connected cylinders is printed from a mixture of sand, silt, clay and water. The central space contains earthen benches and an open fireplace for cooking and heat. Adjoining it is a bedroom in a raised platform on the one side and a sunken bathtub on the other side, its water source coming from an aquifer below the mountain desert landscape.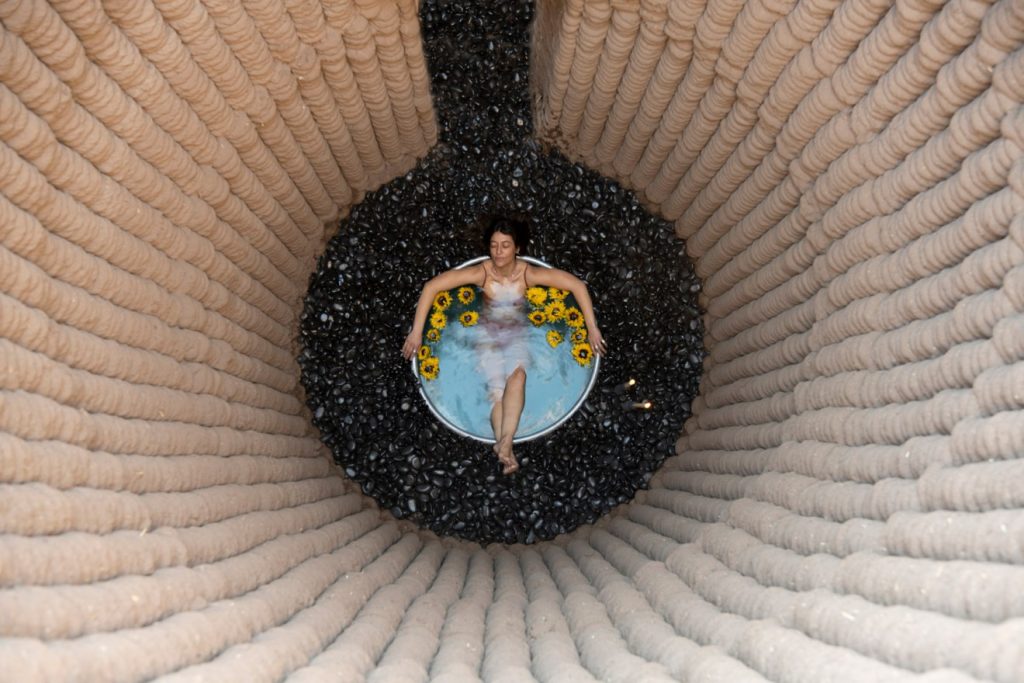 While the sleeping area is topped by a solid roof and the bath area features a round skylight that frames the night sky, the central volume has a bright-pink inflatable roof that can be erected depending on the weather. All the details and fixings around the dwelling, including door handles, cookware, benches as well as some homeware collaborations between the studio and local weaver Joshua Tafoya are also 3D printed.