Benches are normally an indispensable piece of urban furniture as a place to sit, relax and socialize. However, with the change to the urban dynamics of our cities caused by the coronavirus pandemic, what was once normal is now forbidden. Designers, architects and local authorities are conceptualising new ways to ease anxiety and allow people to share public spaces together again safely and in compliance with the government restrictions.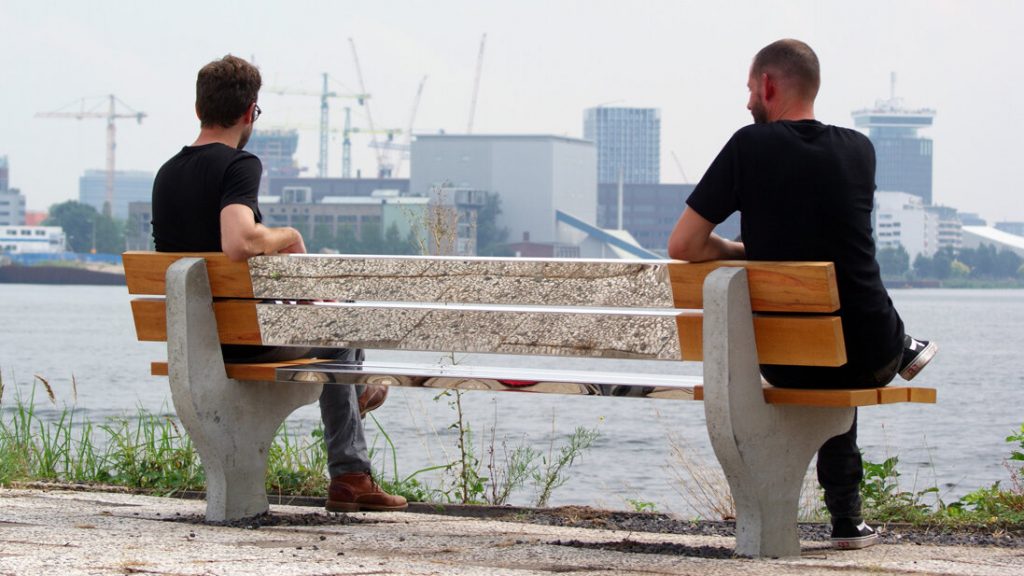 One such project, called Benched, was recently installed in the heart of Amsterdam, Netherlands. Created by local designers Studio 212 Fahrenheit in collaboration with art and design firm Buro Bordo, this inventive public seating is a symbolic and poetic representation of the present time with its new normality.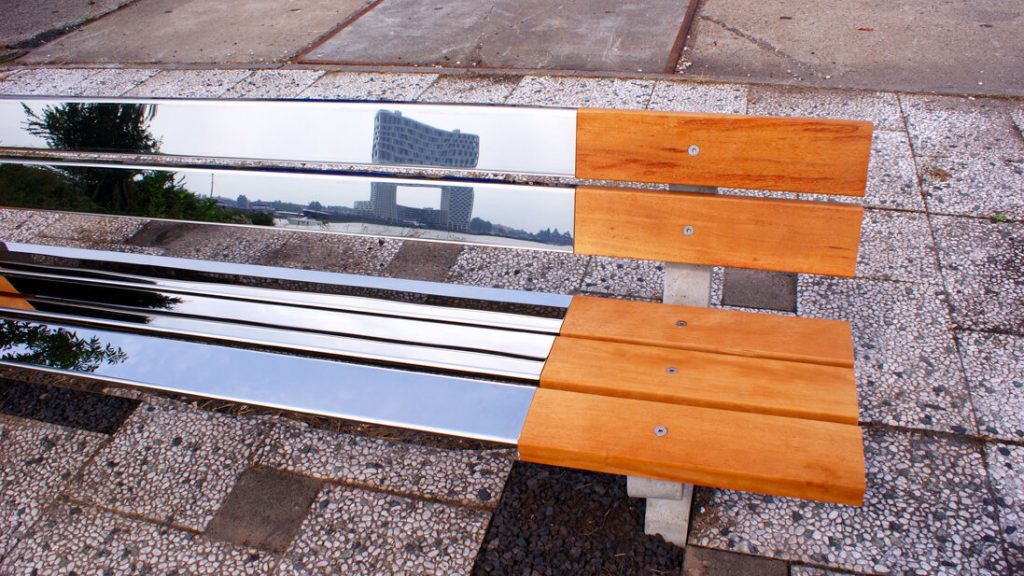 The bench is 2.5 meters wide and features a polished stainless steel middle section of exactly 1.5 meters that is invisible due to the mirror effect, while wooden segments on both sides are clearly visible as a seating area. This optical illusion allows people to maintain the distance recommended from each other at all times, but at the same time it makes the distance invisible.
Benched opens up possibilities for lasting encounters with friends and family, but also with strangers who can sit on the bench at the same time. It ensures that we still can meet one another—even if it is with a distance.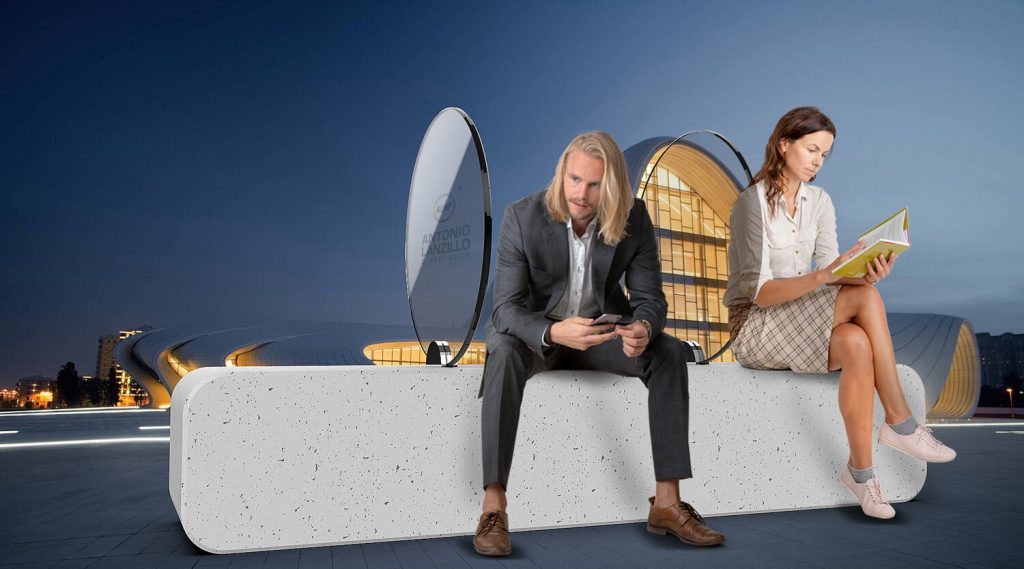 The Shield project by Milanese design studio Antonio Lanzillo & Partners an anti-COVID-19 collection of benches with a protective and functional design. The metal and concrete benches integrate plexiglass dividers to keep people at a safe social distance and thus limit the possibility of contagion.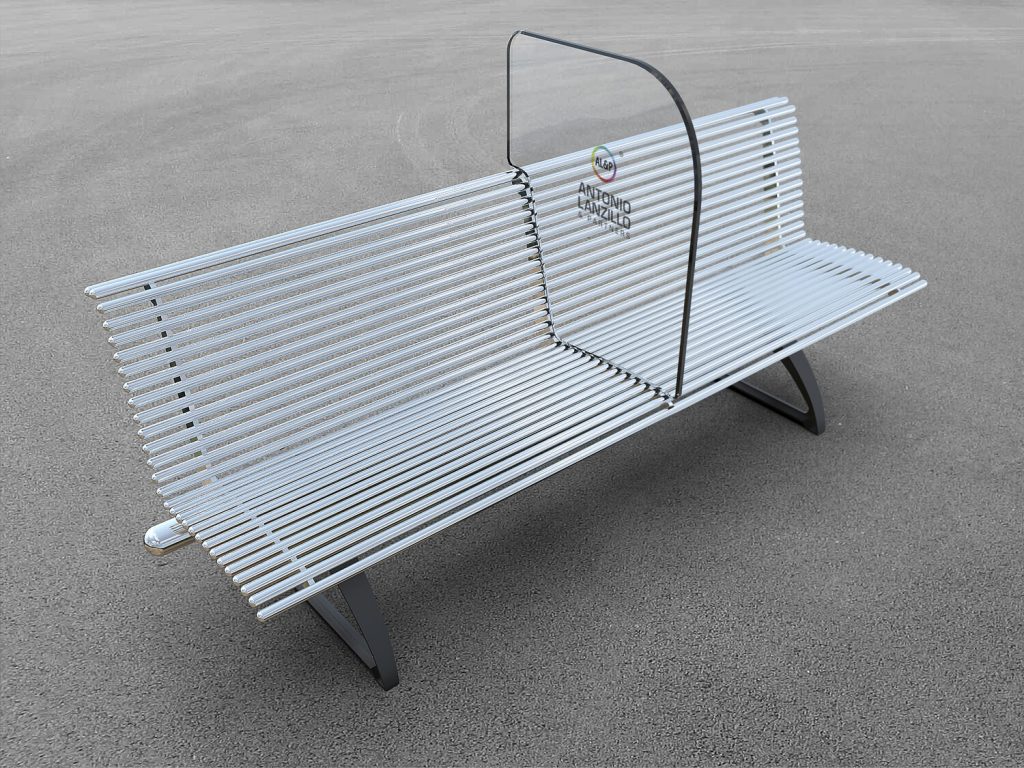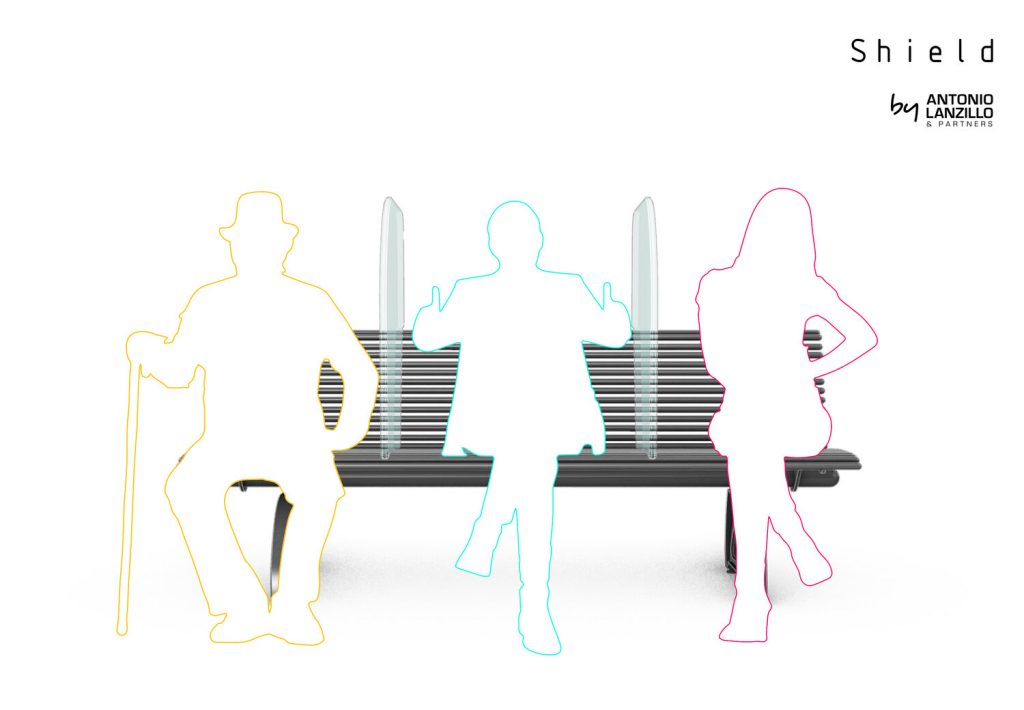 The transparency of the partitions will create a barrier, a protective shield for people who will use the bench, but with a limited aesthetic impact and in harmony with the surrounding environment.
CoronaCrisisKruk designed by Dutch design firm Object Studio is a portable bench that can be picked up and moved, then placed anywhere for two people to sit while remaining 1.5 metres apart. The bench is formed of two krukken – stools in Dutch – joined together by a beam with a handle in the middle. The furniture is made from CNC-milled birch plywood pieces that slot and screw together.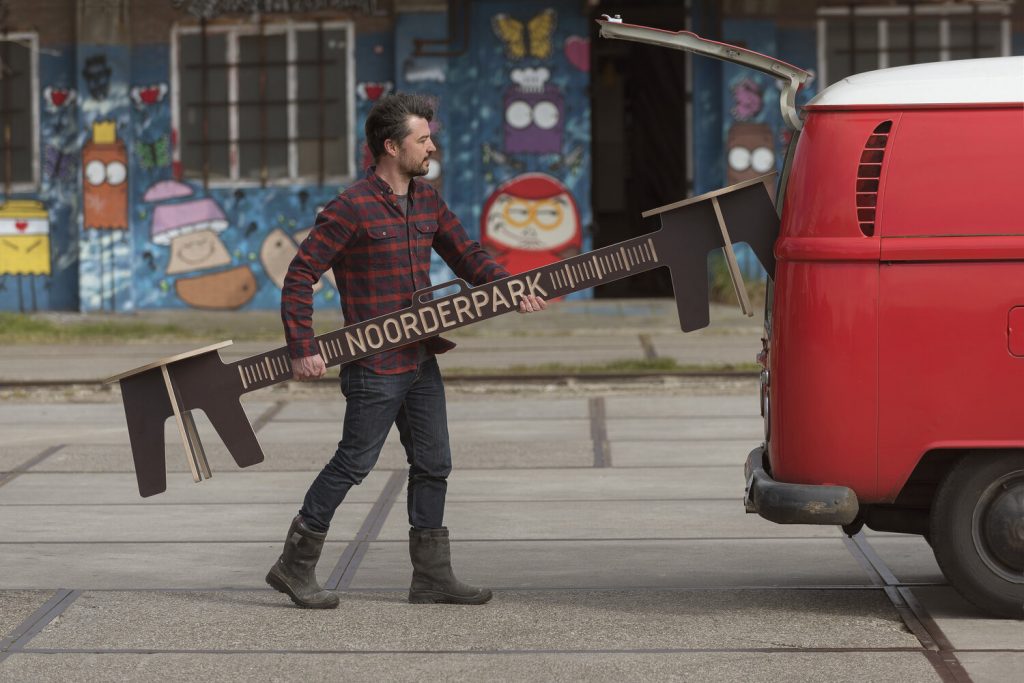 To help people remember and visualise the safe distance, there are ruler-style measuring lines etched into the bench's sides. CoronaCrisisKruk help people keep the right distance from each other, without having to check or correct others on their behaviour.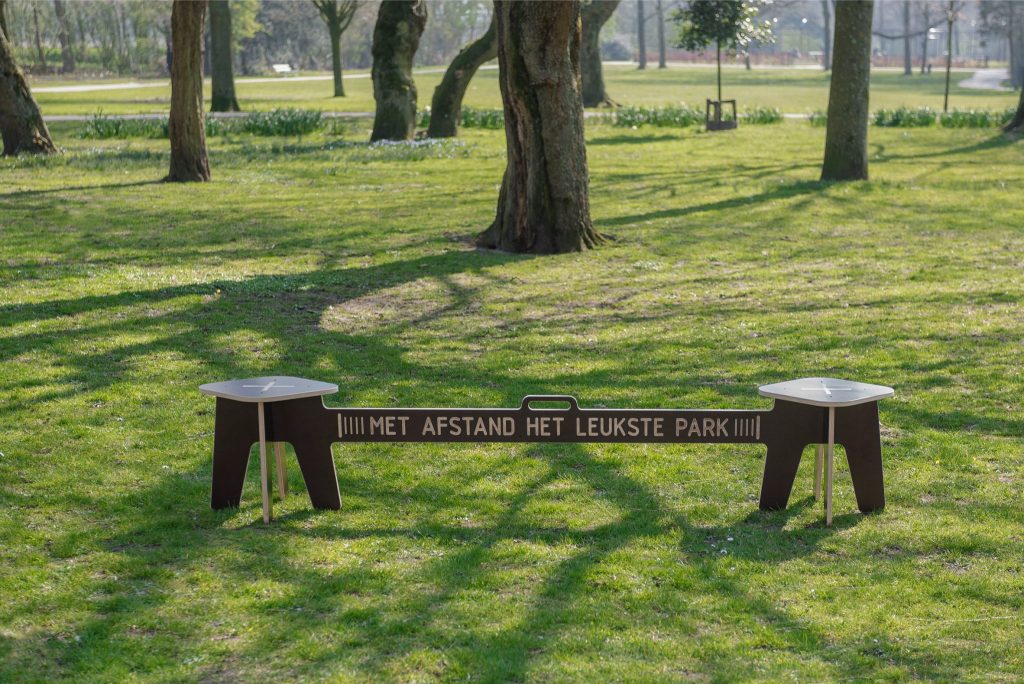 Production files are available for download for free on the studio's website for those signing in before December 2020. Object Studio is also offering custom versions for any organisations that want their own CoronaCrisisKruk, with all profits donated to Doctors Without Borders.
We have already written about bespoke city benches and urban furniture that encourages socializing.