Florists of yesterday have undergone a dramatic transformation through flower stylists into genuine flower artists and floral designers. It is no longer about decorating a room for a fancy party or compiling a bouquet. The flowers have burst into art galleries as a bespoke and natural material for installations and sculptures and even into the streets as a new kind of street art.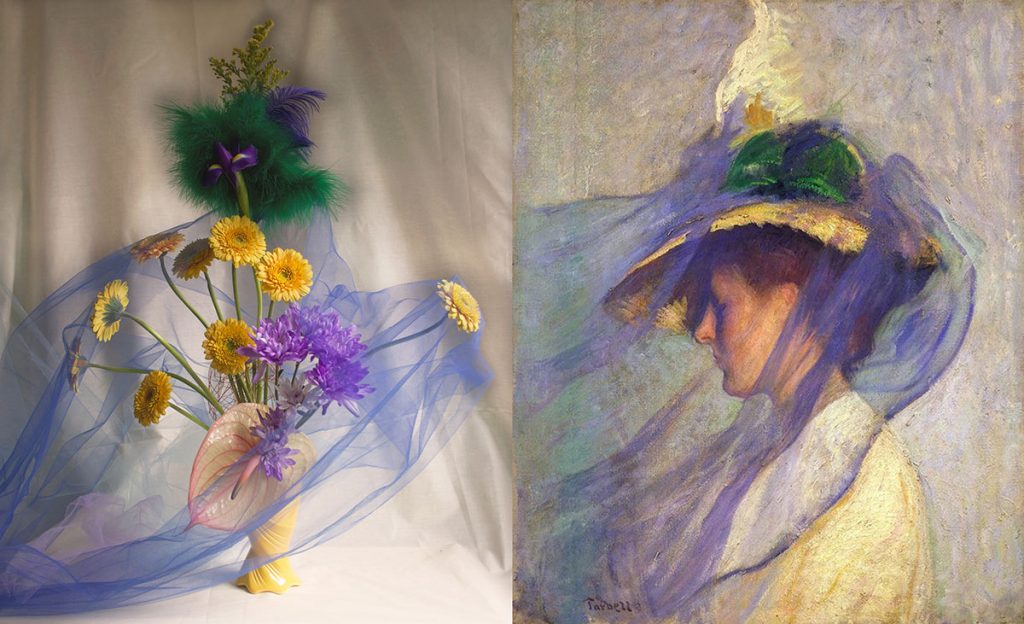 London-based floral designer Harriet Parry works with flowers across various artistic disciplines. In her 'Flower Interpretations' series she references both contemporary and historical, art, fashion and film, transforming famous works of art into floral masterpieces.
In her compositions inspired by iconic works by Munch, Klimt, Picasso, Degas or Kandinsky she arranges various blooms in a sculptural way that conveys the very essence of the sources of reference and brings them to life.
Lewis Miller, a floral designer from New York and the head of LMD (Lewis Miller Design), chooses to bring flower art to his city in a different way. For his temporary installations aptly named 'Flower Flashes' he makes trivial objects in the city streets flourish with colourful blooms. Telephone boxes, street corners, benches, statues and even trash cans are converted into overflowing bouquets.
For his work Miller uses a mixture of fresh stock with post-event flowers bringing second life to this impermanent material. He and his team describe their work as a 'constant pursuit of beauty'.
Tokyo-based artist Euglena utilizes even more ephemeral parts of flowers for her artistic purposes. She harvests white fluffy seeds of dandelions to turn them into impossibly delicate sculptures, giving birth to thousands of associations.
These abstract shapes made of fluff can hardly be fully appreciated in photographs for the slightest breath of the wind brings the element of air into perception of these fragile creations.