Staircases may not the first thing that comes to mind when we talk about architecture, but luckily, elevators don't always hit the brief, so we still have this amazing structure to serve the purpose. Architects have an extraordinarily large pool of examples to choose from, yet they still often end up with even smarter solutions that suit our need to ascend.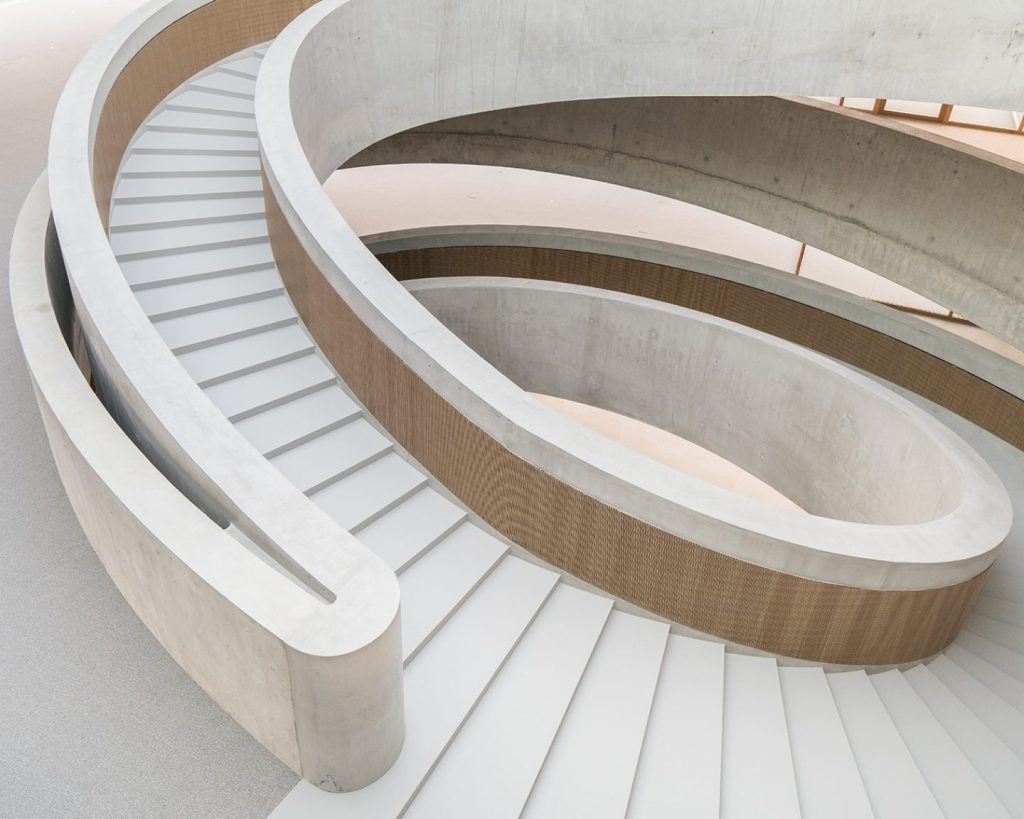 Swiss Hildebrand architecture studio have created a spiral staircase as part of the office space for Hapimag Headquarters in Steinhausen, Switzerland. 
The simple office space meets modern expectations of an office building, while the staircase, which winds its way four storeys up is designed as an informal meeting place for the employees. 
The staircase sits in the middle of the building, breaking its rigid structure and connecting the floors. Its enormous elliptical concrete ramp allows for an open atrium flooded by natural light. 
Norwegian Snøhetta have proposed a spiraling stepped roof for a major new opera house in Shanghai. 
The spiraling staircase is designed to resemble an unfolding fan "capturing the dynamism of dance and the human body". It joins the ground and the sky, ensuring key view paths from the Opera to the city and the Huangpu river banks. 
The building's helical roof will link to a large stepped plaza serving a double purpose of being a public meeting place and a stage for large-scale events. 
Chinese MAD have developed a panoramic viewing platform for a former warehouse in Rotterdam. The Fenix warehouse used to be one of the biggest warehouses in the world. 
The bright blue "theatrical" spiral staircase proposed by the architects will increase in size as it spirals upwards and pierces the roof to shape a 360-degree observation deck. 
Each floor will be linked to the staircase by a public atrium, encouraging people to move through the space.