This time the Unesco World Heritage Site, London's Royal Botanical Kew Gardens, are occupied with awe-inspiring creations which in a way resemble alien plants from the outer space. These are glass sculptures by Dale Chihuly. Some of them have never been exhibited in the United Kingdom before. The exposition Chihuly: Reflections on Nature includes large-scale installations, sculptural works and drawings, reflecting the artist's 50-year-long career.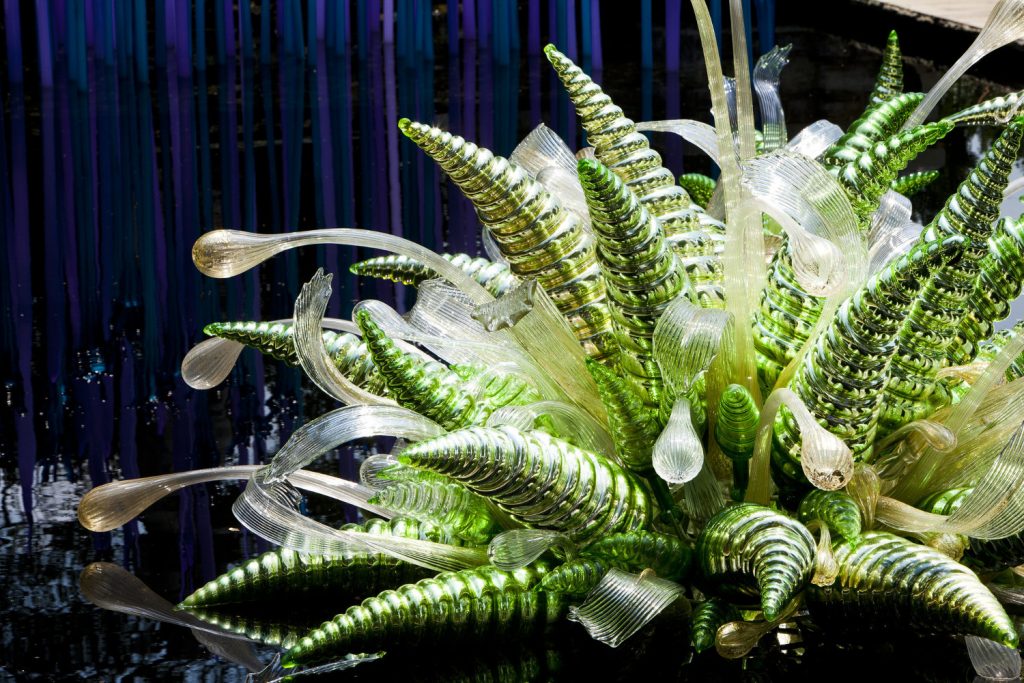 Photo by RBG Kew / Dale Chihuly, Chihuly Studio
Dale Chihuly is a world-known glass artist, who has developed a number of unique artistic methods to achieve his distinctive style. He pioneered a new way of working with the glass, utilizing gravity and centrifugal force to let glass find its shape in its own organic way. Asymmetry and irregularity are defining principles of his work.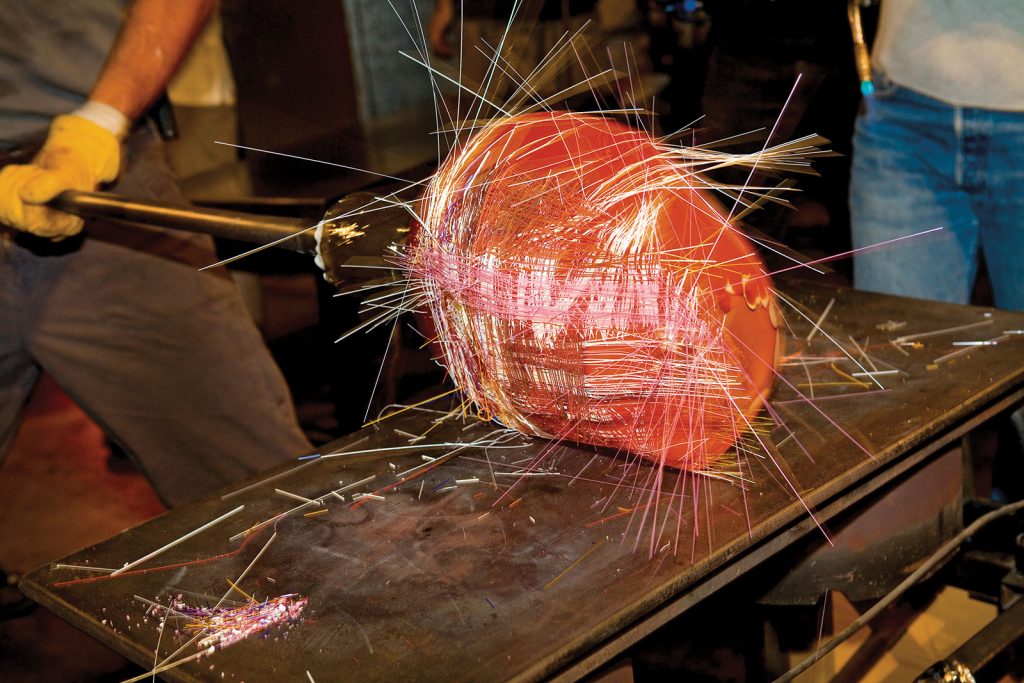 Photo by Chihuly Studio
Dale began his career with weaving, the technique he later used to create a new method of drawing with intricate threads of glass, then fusing the threads onto the molten glass.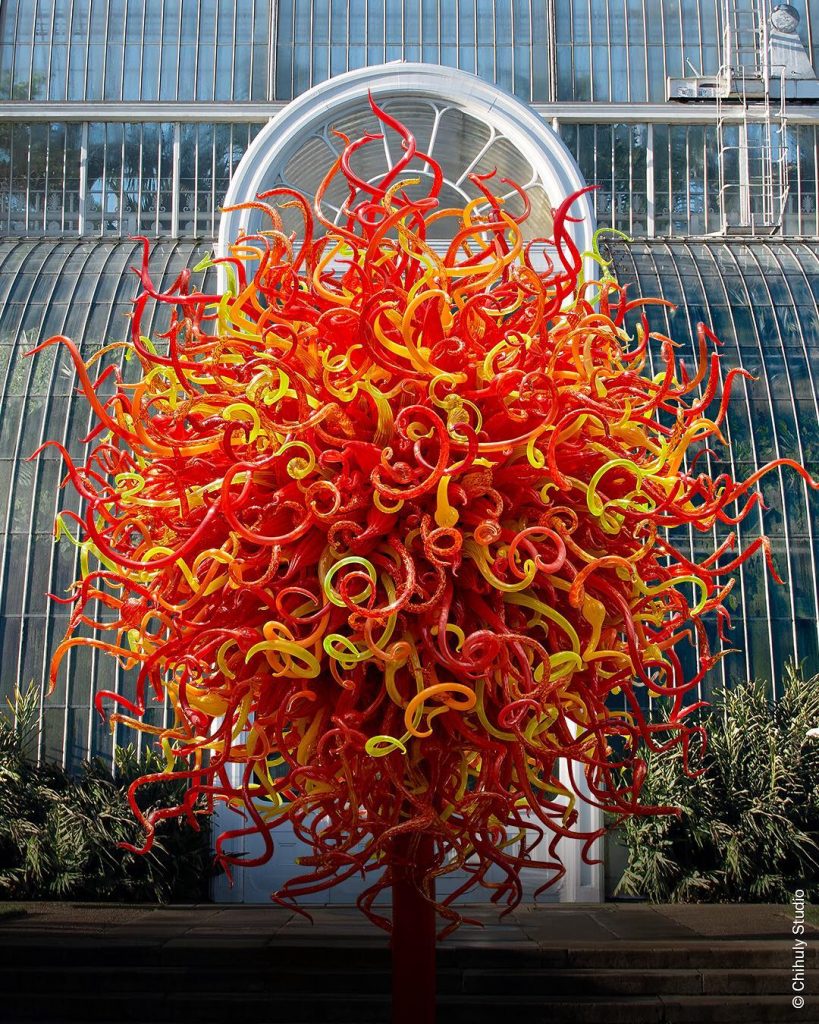 Photo by Dale Chihuly, Chihuly Studio
The exposition is blended into the landscape of the Botanical Gardens with the sculptures and installations exhibited along with ancient trees, blooming flowers, in the greenhouses and even inside the recently-renovated Temperate House, the world's largest Victorian glasshouse. Another part of the exhibition can be visited in The Shirley Sherwood Gallery of Botanical Art.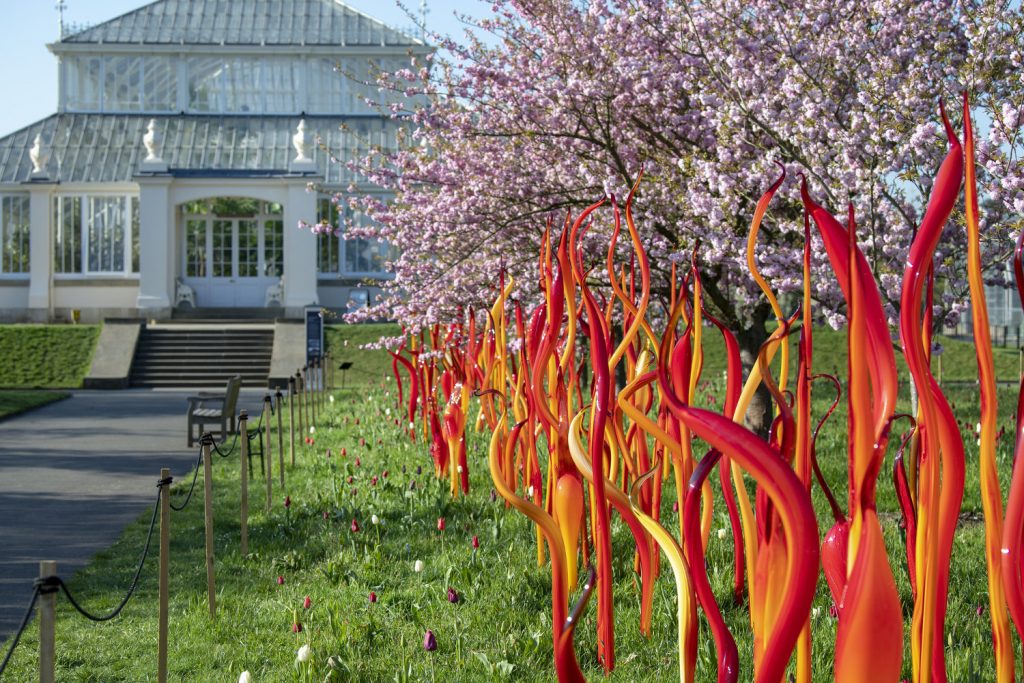 Photo by RBG Kew / Dale Chihuly, Chihuly Studio
Visitors with children follow a specially-illustrated trail around the gardens. For the more adventurous ones there is an exclusive night-time experience, offering a chance to see the installations with colourful illumination and live musical performances.
The exhibition is on until October 27, 2019.