Neon lights are often only associated with shop signage but there are many artists using neon to create stunning installations.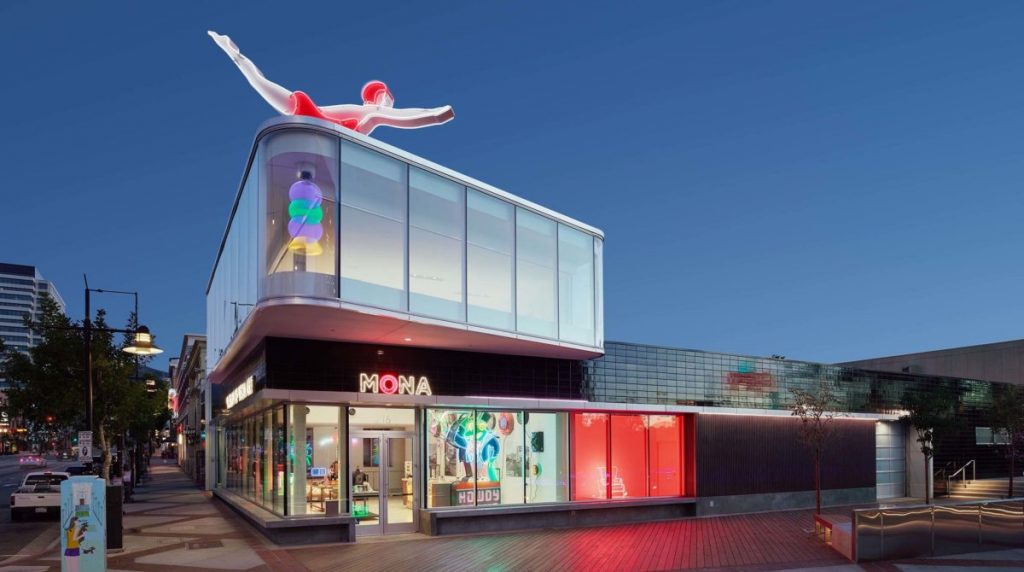 If you want to be immersed in Neon art then The Museum of Neon Art in California (above) is for you. The museum encourages learning, curiosity, and expression through the preservation, collection and interpretation of neon, electric and kinetic art.  
There you can find neon illumination that integrates electrical technology, creative design, and fundamental concepts of physics and chemistry and this is the only museum in the world devoted exclusively to art in electric media, exhibiting electric and kinetic fine art, and outstanding examples of historic neon signs, for over three decades.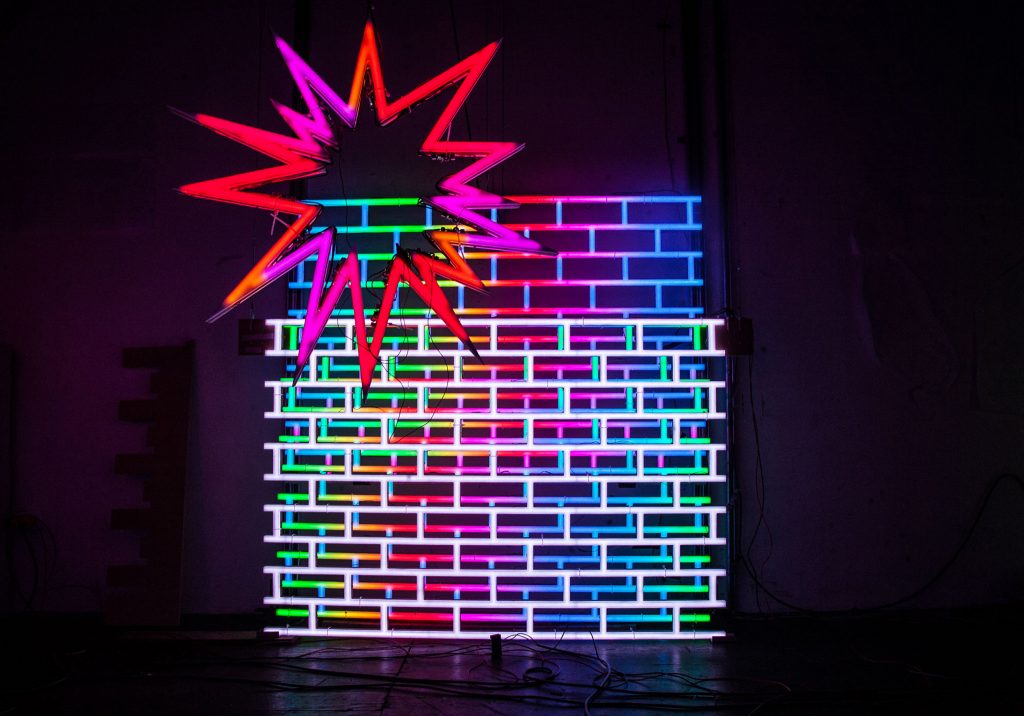 José Carlos Martinat and Revolver Galería
The double-height gallery of the Perez Art Museum in Miami (PAMM) is now playing host to showstopping work by  José Carlos Martinat of Lima, Peru.  American Echo Chamber, which runs until January 26, 2020 – so plenty of time to catch it, is billed as an "installation that responds to the amplification and reinforcement of ideas in the current social and political landscape". It is a large-scale work composed of light sculptures inspired by symbols of both American and Peruvian cultures. They range from historical images, such as the political cartoon "Join or Die" attributed to US founding-father Benjamin Franklin, to popular internet memes.  
These symbols are often composed of images related to violence, manipulation, racism, or migration. The artist also includes artisanal pyrotechnic castle fireworks from Lima. By creating a space that amplifies the consumption of these symbols, Martinat, represented by the
Revolver Galeria, compares the contemporary political scene to an echo chamber, emphasizing a dynamic in which people seek information from media outlets that reinforce their beliefs as an unconscious exercise of validation and prejudice.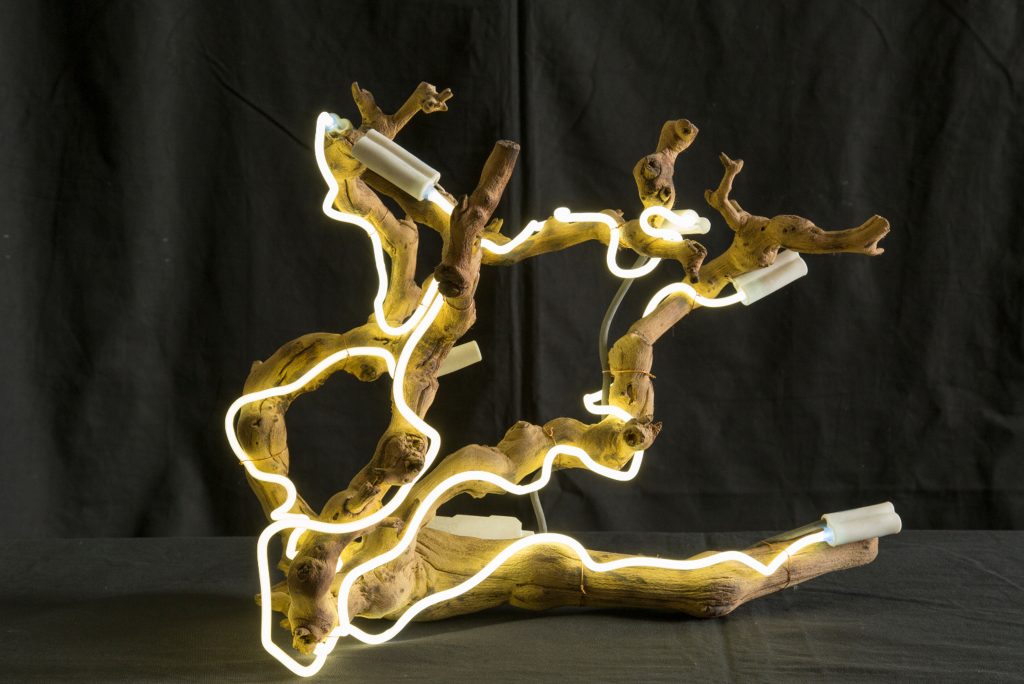 Wood series by Lisa Schulte
American sculptor Lisa Schulte believes that neon light boasts two primary identities: a jubilance that reflects the radiance of midday, and an evening persona of romance and excitement. Schulte, who was born in Long Island, New York, has mastered the many "faces" of neon, earning her the moniker, 'The Neon Queen.' You can see her work at the Riverside Art Museum in California until January 6, exploring 'the creative possibilities at the intersection of art and light' with
Light Encounters, an installation as part of its Festival of Lights. You can also watch an interview with her here:
Eric Franklin's neon art is as fascinating as it is beautiful. It features vacuum-sealed, clear glass tubing, filled with gases such as neon, krypton, argon, and xenon, which he shapes to create stunning renderings of the human form.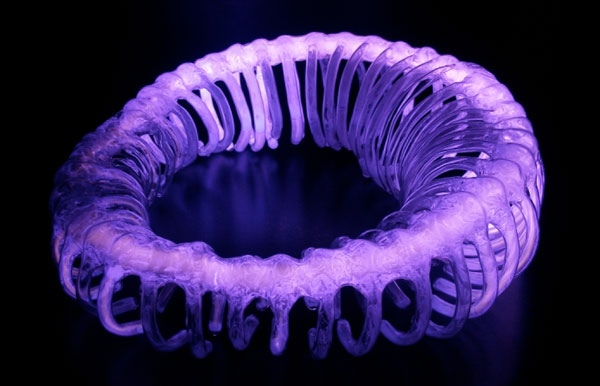 Continuum by Eric Franklin
The process is extremely painstaking, sometimes taking thousands of hours per finished piece to ensure there are no leaks, which would affect the reaction of the gases inside.  He uses the glass as a container for light and space, with each piece being unique and unexpected as there is no real way to tell how the gases will coalesce as they work their way around their tube housing. The gases even react to your body's electromagnetic field and flicker and change as you move close to them.