As the housing crisis becomes a major issue in cities all over the world, architects and artists are pitching in to search for unusual ways to solve this problem. Yet most of the ideas that have already come into reality seem to be more of art projects, speaking the words of urban poetry and bringing cities' fairy tales to life: houses on roof-tops, in parks, affixed to other buildings walls… Check out the most interesting alternative urban spaces of today.
PUP Architects' pavilion on the roof of a canal-side warehouse in east London (via dezeen)
Fernando Abellanas in his studio beneath a graffiti-covered bridge in the Spanish city of Valencia (via dezeen)
Project Gregory's Billboard housing for the homeless (via inhabitat)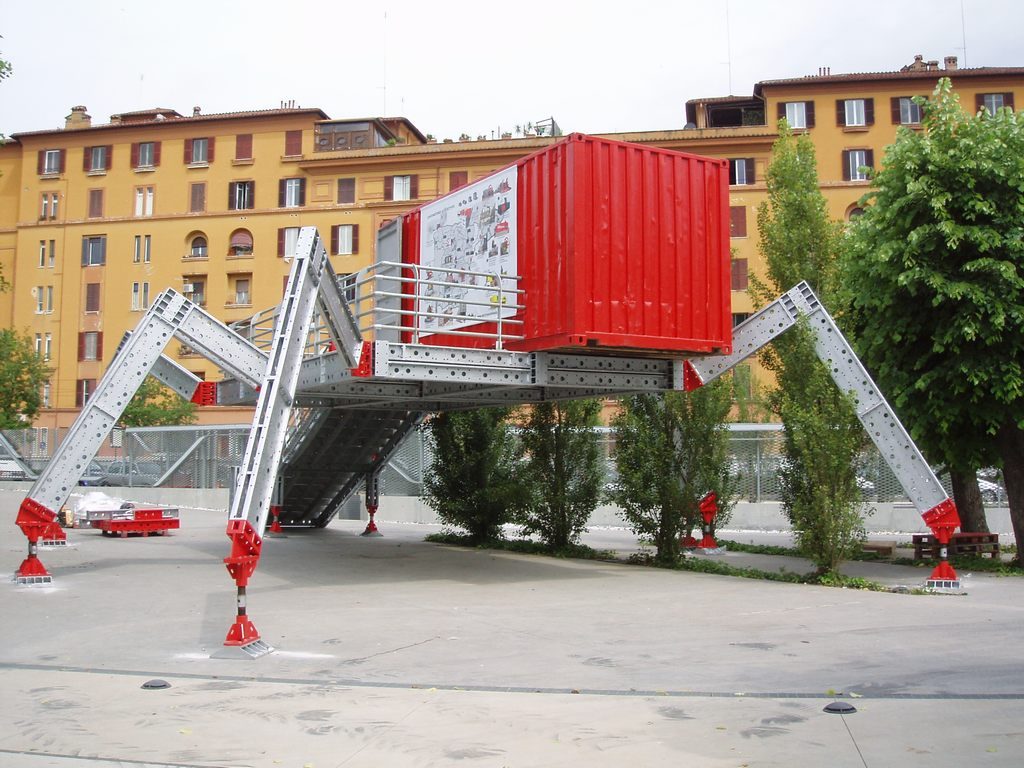 Santiago Cirugeda of Recetas Urbanas builds his houses/shelters in abandoned city places (via inhabitat).
ParaSITE by Michael Rakowitz, an inflatable shelter for the homeless which attaches to the vents of a building's heating system.
 A pop-up camper in a shopping cart by Kevin Cyr