Today, surfing is one of the most popular and most preferred extreme sports in the world. Inspired by the free-spirited surf culture, many talented shapers spend their time making unconventional surfboards that will definitely make heads turn on the spot.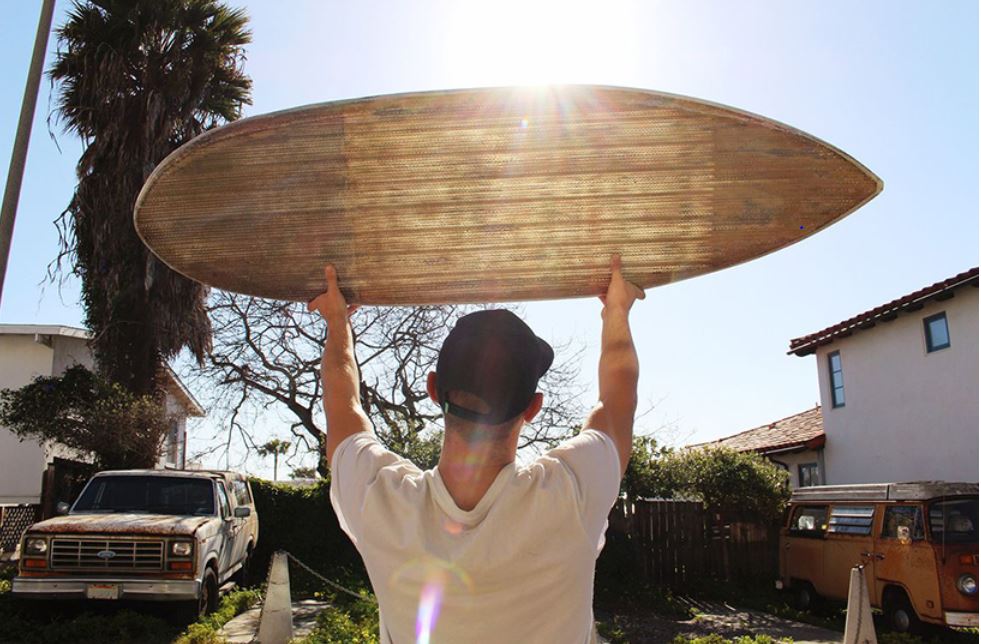 As part of his master's degree in ECAL, product designer Manuel Chichorro performed an extensive research looking at alternative solutions for the construction of surfboards. He collaborated with a product engineering company Koroyd, which introduced a plastic-extruded material with high resistance to compression and great flexibility.
The resulting surfboard is a durable product made out of a non-soaking polymer that allows the user to fix the board when broken, with no damage to its core. The hollow structure endows the board with its iconic feature – passing through the surface when it is being used, natural light creates a translucent effect. The material also prompts the name of the product – Hiveboard.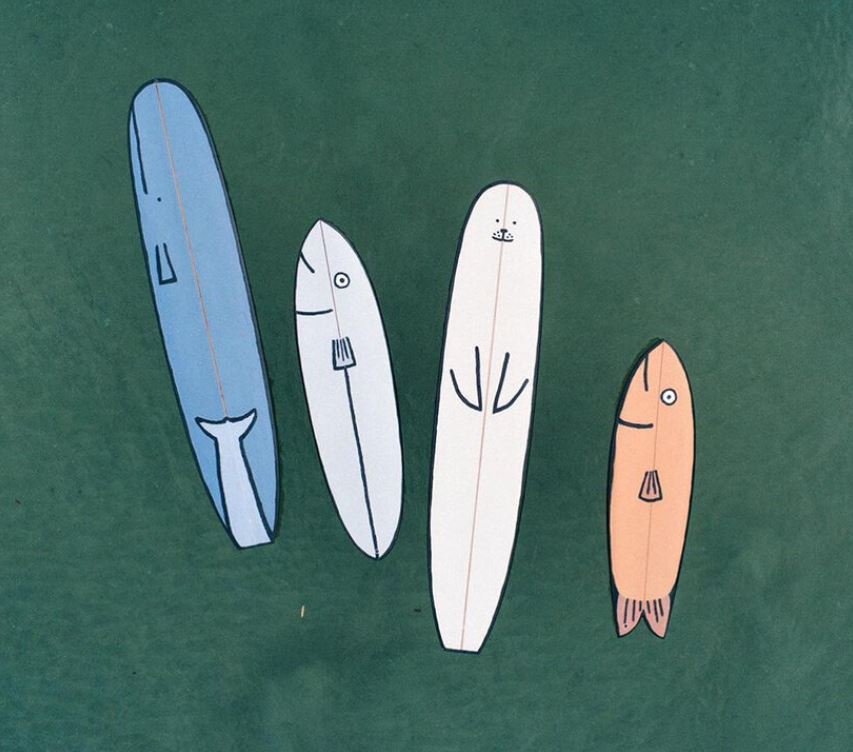 French illustrator Jean Jullien has teamed up with Fernand Surfboards to create a series of fun and cute hand-painted designs. Each of the four surfboards boasts a different sea animal illustration.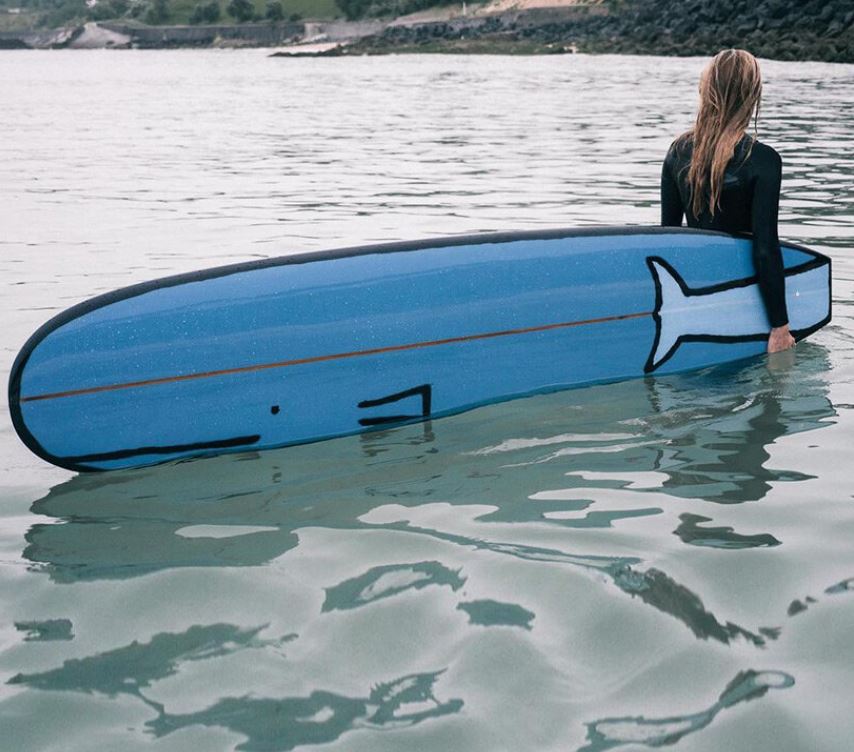 The playful collection includes an orange smiling fish, a white seal resting its flippers on its belly, a blue whale, and a grey fish board that looks really similar to the orange one but has no tail. All four pieces are hand-painted straight away on the foam, before being glassed by resin league and polished.
After working for more than ten years in international and European firms, including his own, former architect François Jaubert has made up his mind to radically change his life and start over with designing surfboards.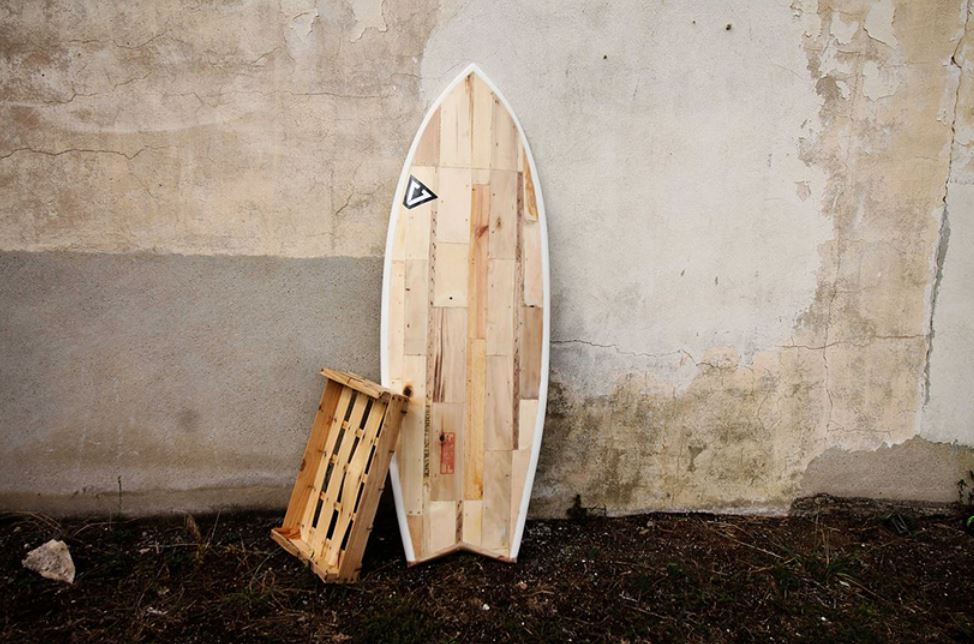 Jaubert settled in Portugal and started to look what was around him in search of materials to shape a board. Wishing to promote ecological values, he makes his boards by hand with recycled materials. 90% of the board is made from reused materials: the main structure (blank) is made up of recycled cardboards, which he has chosen for the required properties in terms of rigidity and floatation. The contour is shaped with homemade pasta, and the finishing (glass) is composed of polyester and fiber resins.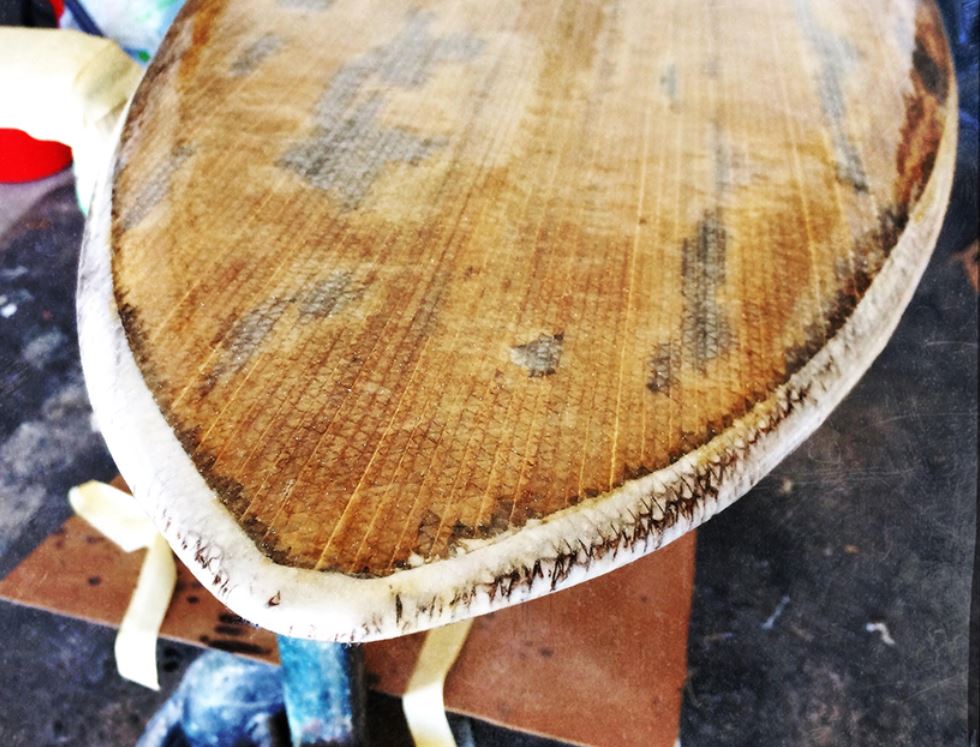 Jaubert claims that his previous architectural experience affects his shaping work. His boards pay homage to the minimalist and brutalist doctrine led by Mies van der Rohe and Le Corbusier.
Also driven by an ambition to promote a more creative and sustainable image of the surf industry, designer Ruben Verdadeiro from Portuguese startup BEWATER ADPAT has introduced ecoPro, the first ever traction pad made of agglomerated cork.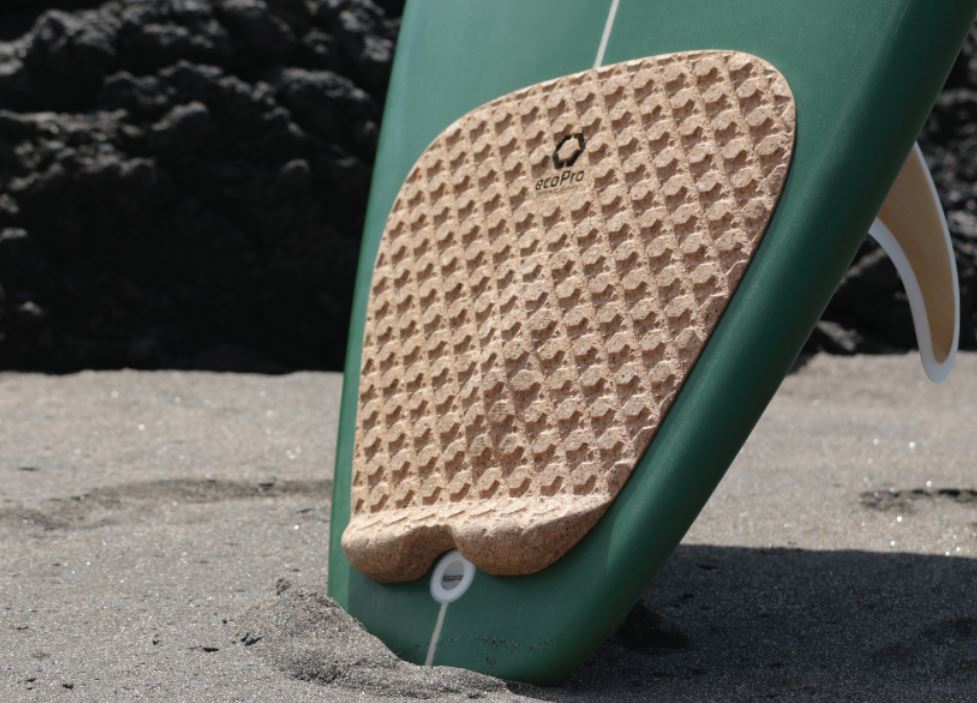 Unlike conventional traction pads typically built from petroleum materials which negatively impact global pollution, Verdadeiro's creation is a functional deck which consists almost entirely of natural materials. By building the Cork Traction Pad in one solid piece of cork agglomerate, the team ensures greater strength and increased durability.