All skateboards have four wheels, two trucks, and a deck. Over the years, the evolution of the skateboard design has had many turning points. From wooden boards to inflatable ones, there are numerous incredible deck designs that are out of this world.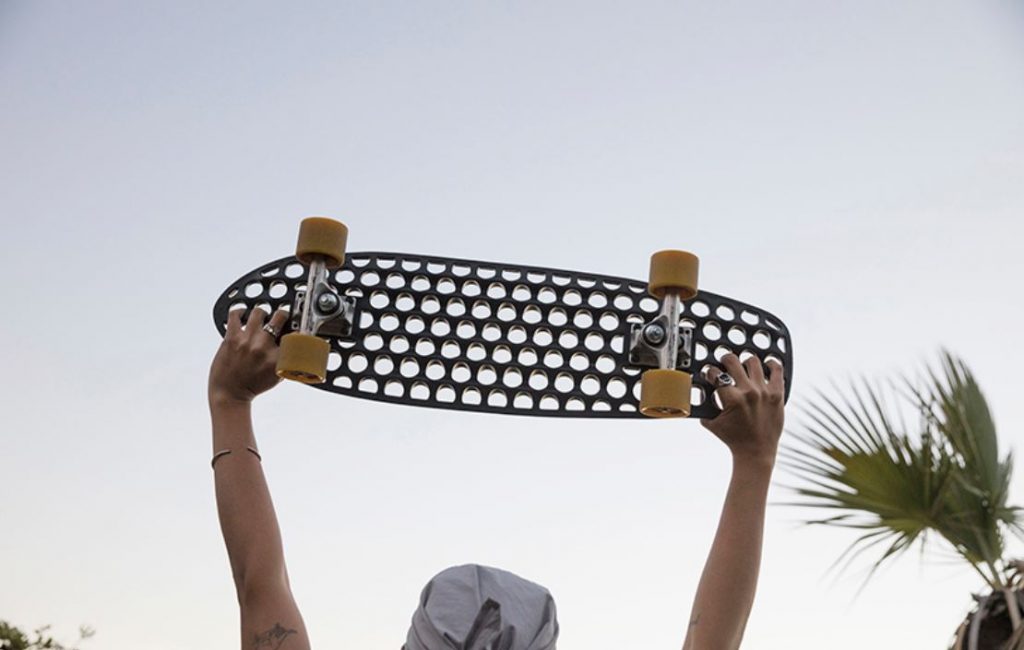 Back in 2015, Ryan Anderson, co-founder of skateboard manufacturing brand Lander, welded together a skateboard from scraps of perforated steel, introducing a 'difficult to make yet fun to ride' urban icon that hyped up the community. Today, the brand's skate decks are produced using a unique proprietary blend of recycled old commercial nylon fishing nets with glass fibre reinforcement.
Marked by a distinctive hole pattern, the decks are produced via the zero-waste process of injection-molding, which ensures a stiff standing platform and a high performance ride. Bottom ribs provide long lasting strength that prevents the deck from sagging between the trucks. Thanks to all this, the durable deck offers increased traction and exceptional acceleration.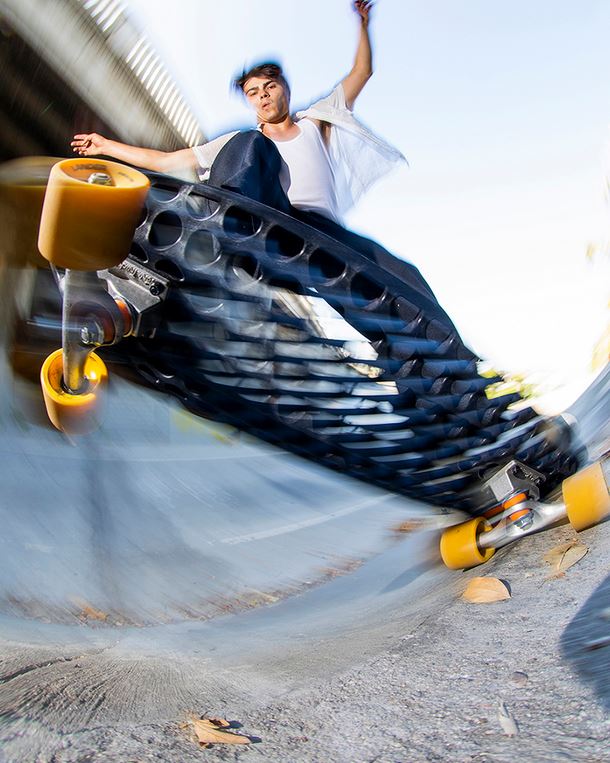 Co-designed in collaboration with former pro skaters, the two new models — the Rio and the Rodeo — provide a robust solution for various riding needs and surpasses the shortcomings of other injection-molded skateboards on the market — namely: lack of sustainability, sag and poor-ride performance, unsafe traction and sub-par quality of components.
Concerned by the fact that the skateboard is often inconvenient to carry when not in use, Taiwanese designer Chia-Wei Chen has developed The Board, a mini cruiser skateboard concept with a unique dynamic structure. Its iconic feature is 57 interlocking pivot hinges that transform the classic cruiser shape into a perfect circle that can easily fit into a backpack. Because of the circular appearance, it can be stored in narrow spaces or even used as a home decoration.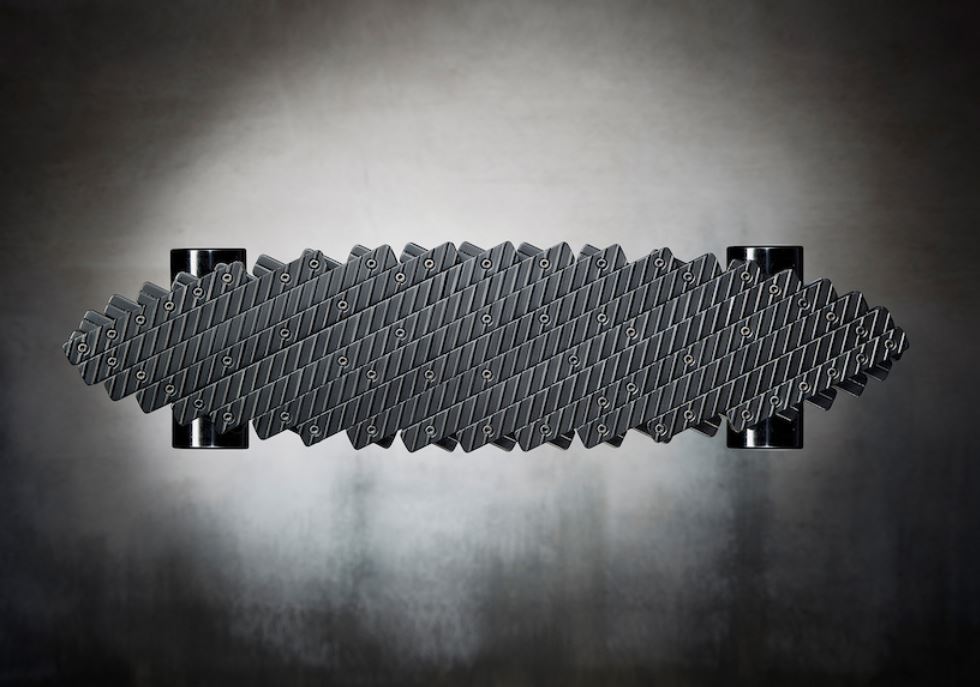 The Board has a strong visual appeal of its transforming process. To switch the skateboard into a circular shape, one has to fold the hinges one direction or the other.
Chen is currently developing the prototype and considering open-sourcing the design as a DIY kit for 3D printers. The Board won the Golden Pin concept design award 2019.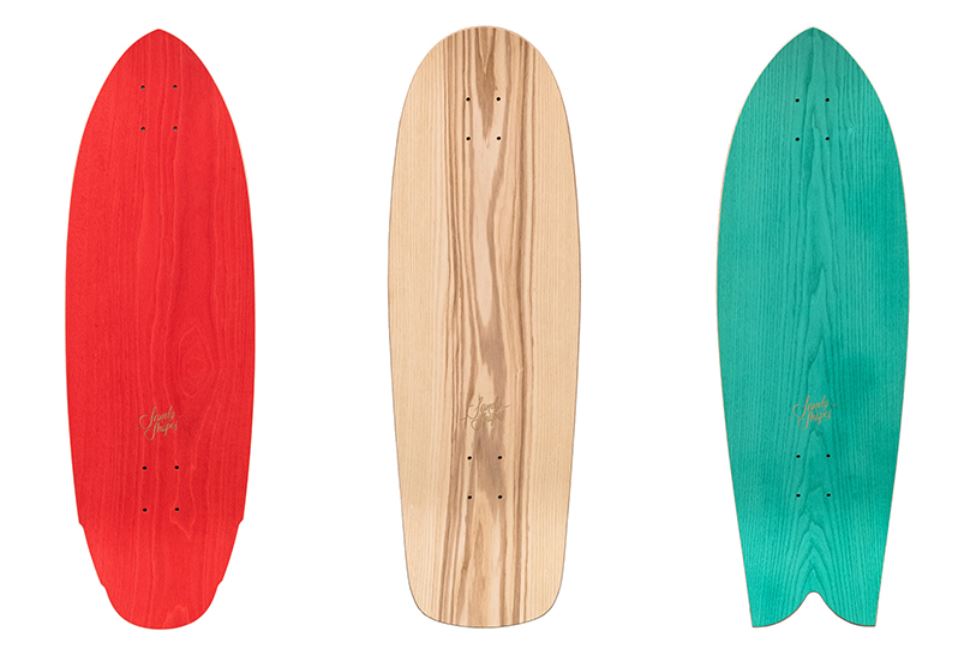 Set on a mission to minimize waste, Italian snowboard brand Sandy Shapes uses scraps from its range of snowboards to create skateboard decks. This means the decks are made from excess parts of siz0layer wood that are too small to be reused in manufacturing snowboards. All kinds of wood – be it beech wood, ash or walnut – is FSC certified, which identifies products made using wood from sustainable forests, certified according to rigorous standards.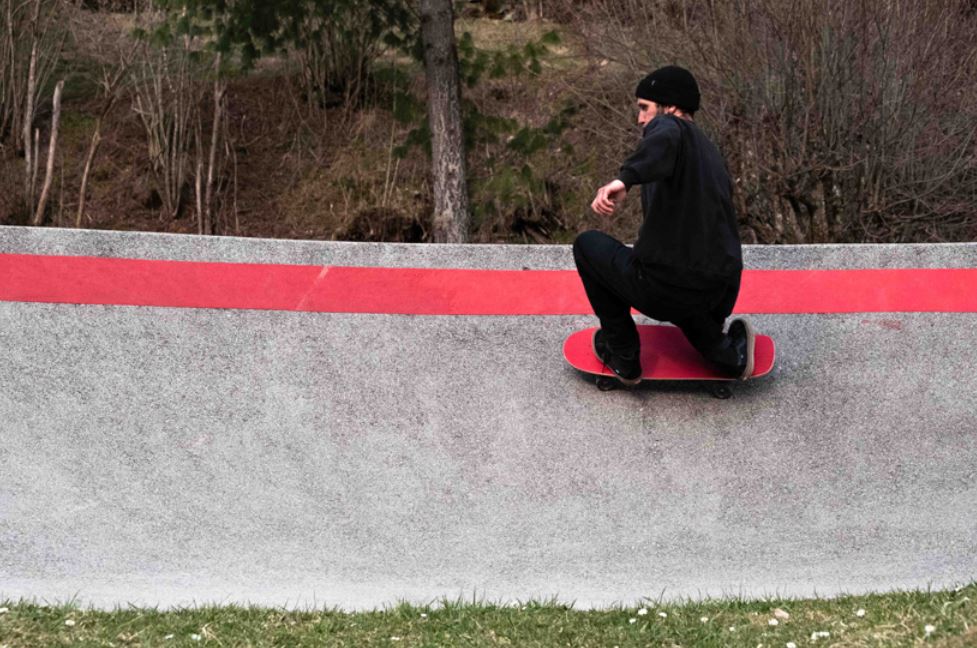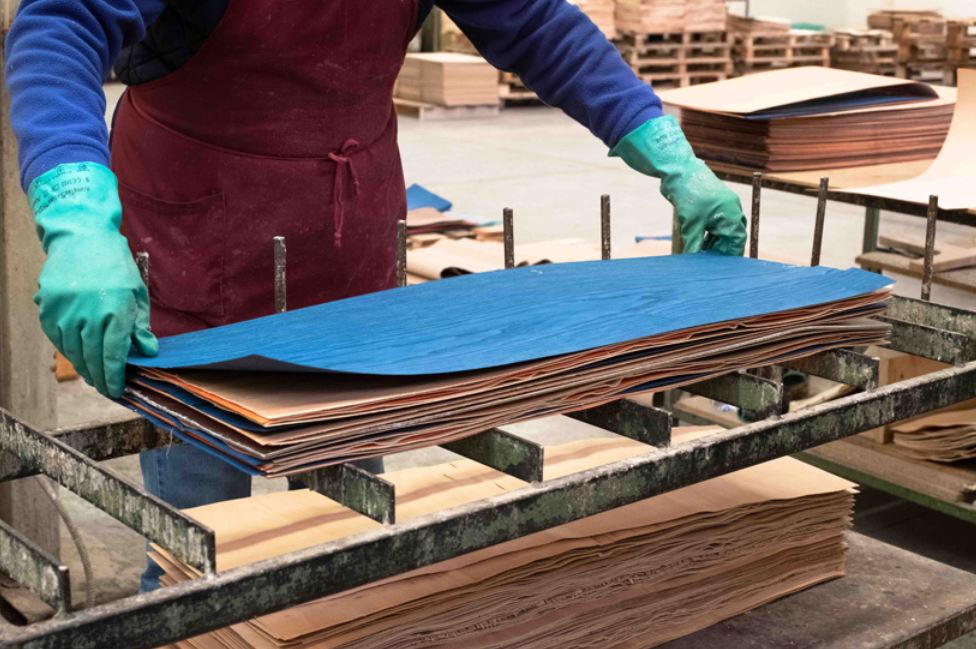 As in the brand's snowboards, the decks are treated to reach the necessary strength and durability, while maintaining the look and feel is one of natural wood with ever-changing grains. This is combined with laser engravings, meaning no inks need to be used. All processing steps are carried out locally, whci means the product is completely made in Italy.