If you are truly blessed, home is wherever you stay. Good design can help to enhance this feeling no matter where you find yourself at the moment. These pop-up homes and travel pods can easily be transported and then unpacked to create a comfortable and functional home away from home.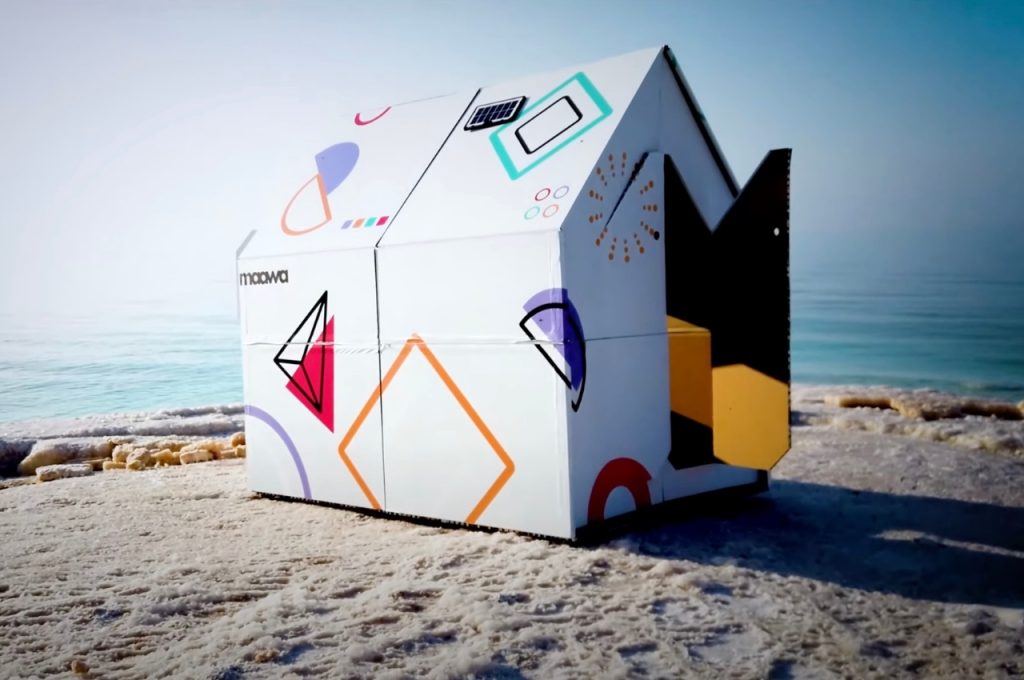 UK-based startup company Maawa has launched a waterproof and solar-powered pop-up housing solution that is constructed from cardboard but is sturdy enough to be used for emergency or refugee situations or for homeless camps.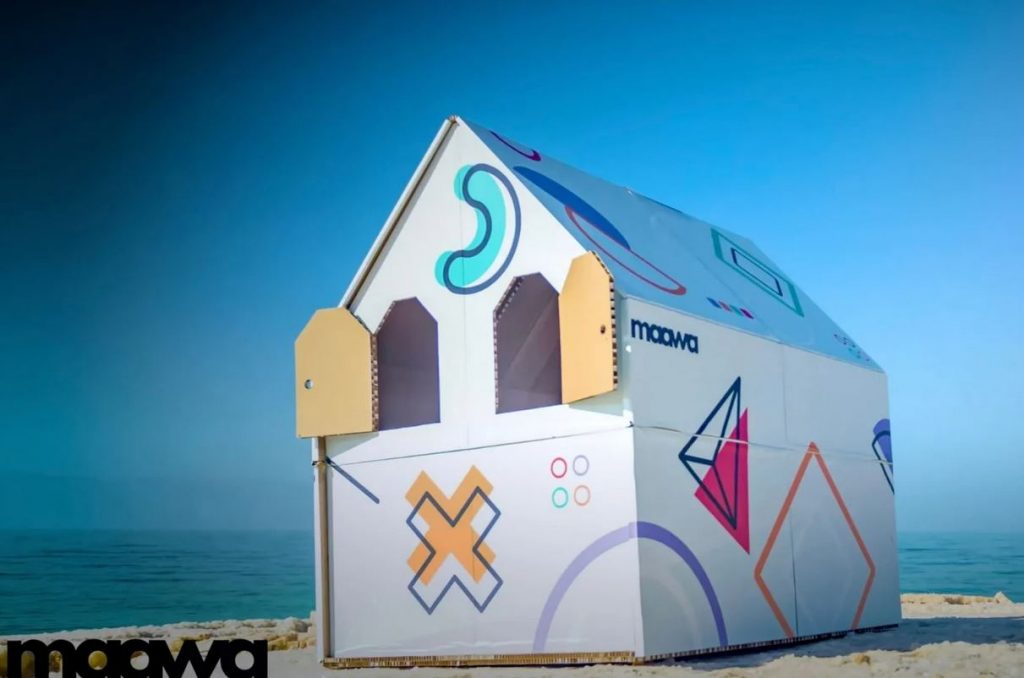 Weighing as little as 13.7 kg, this innovative house titled Maawa X can be packed into a suitcase and does not need any tools for assembly.  When put up, it expands to 3.5 sqm and can accommodate up to two people. The team assures that setting the house up is as easy as assembling a box.
Using cardboard as the main building material makes the design more eco-friendly than regular plastic tents normally used for the aforementioned applications. Although it is recyclable and biodegradable, it is sturdy enough to protect the occupants from weather conditions, as well as hold solar panels, which are intended to generate electricity and let the house function off-grid.
American prefabricated shelter company Jupe manufactures flatpack kits that can be transformed into temporary cabins with birch wood floors and an illuminated frame of fire-resistant canvas. Inspired by the space-travel movie 2001: A Space Odyssey and designed by boutique hotel designer Liz Lambert and former Airbnb's head of social innovation Cameron Sinclair, the solution is set to serve as a futuristic alternative to traditional glamping tents.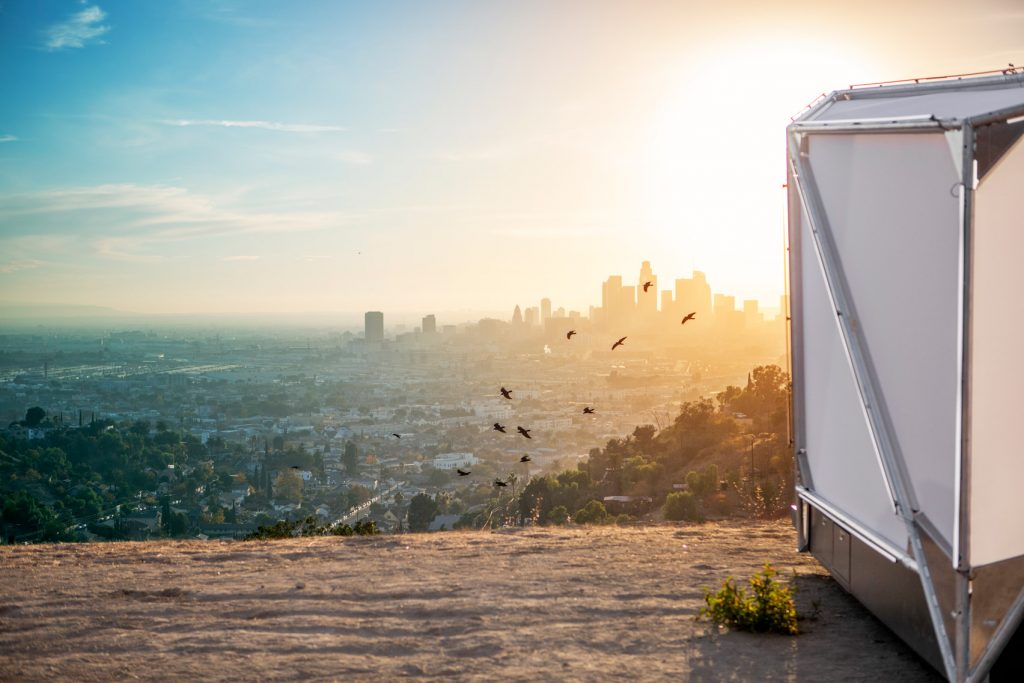 Stretched over aluminium poles, the canvas frame creates an 111 sqm angular cabin that slopes upwards to a ceiling height of 11 metres at the tallest point. The shelter can be powered by solar panels or battery packs to power WI-FI, electrical outlets and USB ports, as well as LEDs along the poles that provide illumination in the dark.
Chassis raises the structure off the ground, which provides additional storage space that can be accessed by lifting up birch floor tiles. The storage is estimated to be large enough to hold up to ten suitcases. A step leads up to a platform with a full-size bed and built-in furniture including a desk, a chair and an ottoman.
The default design can be complemented by a porch, a lockable safe, a cooler, speakers and an Amazon Alexa voice-controlled device.
Car travel enthusiasts would appreciate Nestbox created by Czech firm Studio 519 for local company Egoé. The product comprises a plywood module equipped with a system of integrated, space-saving drawers and foldaway attachments, which fits perfectly into the trunk of a car and can be expanded into a double bed and fully fitted kitchen for camping.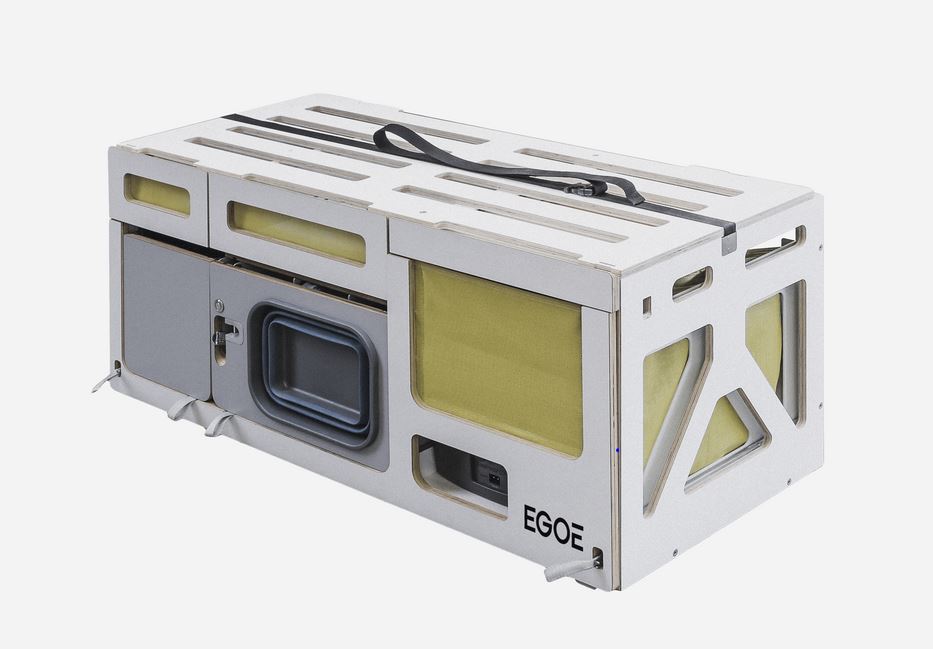 The module is available in in four sizes to suit different cars. Compacted into a steel-backed mainframe, the unit measures just over one metre long and half a metre wide and tall. To set up the bed, a panel of slats that is folded away on top of the mainframe during transport can be unfurled over the car's collapsed back seats and topped with a foldable mattress. The kitchen is contained within a large drawer that can be pulled out from the trunk. Kitchen equipment can be stored in an array of smaller drawers.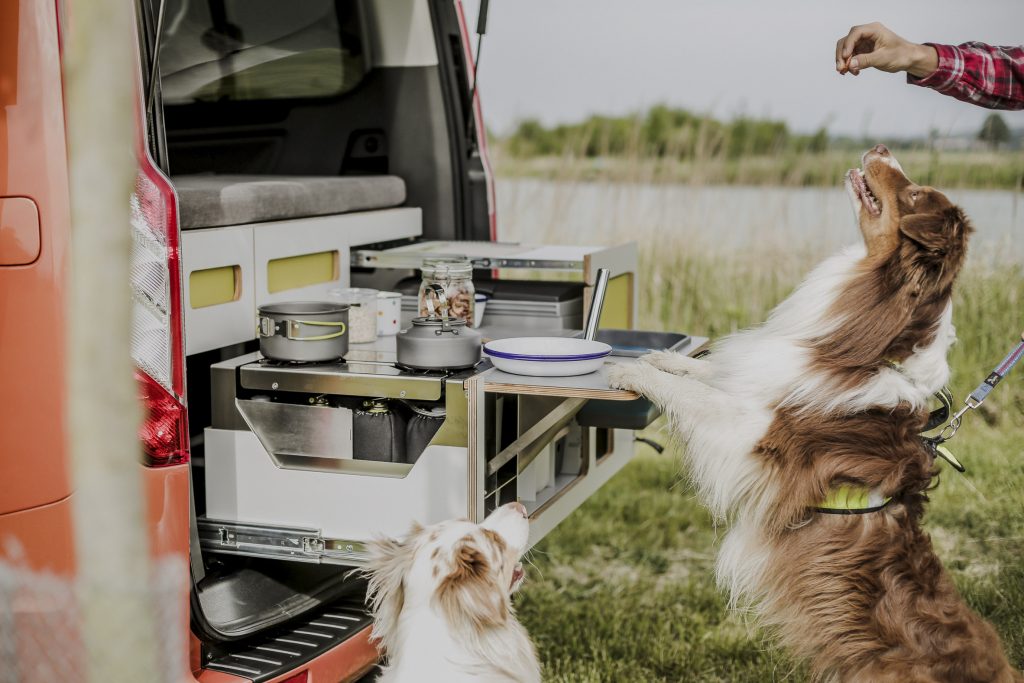 The default module can be customized with units such as a cooker, mini-fridge, sink and camping shower attachment.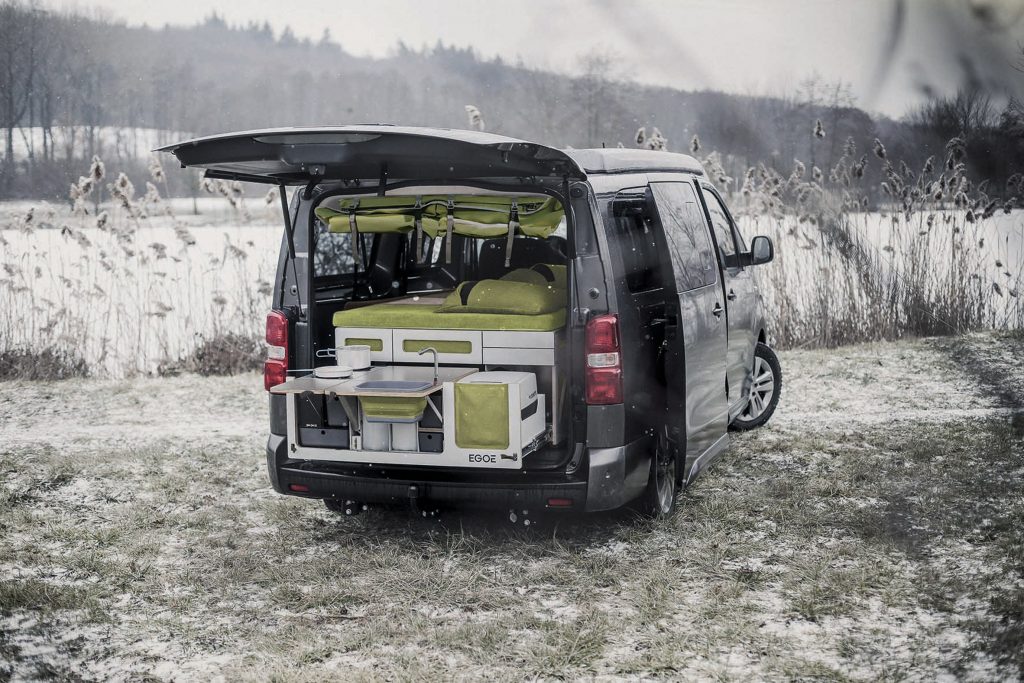 The materials and the colour scheme, which includes locally sourced birch plywood, stand in contrast to classic automotive aesthetics and are more likely to evoke a sense of home. The team hopes that Nestbox can offer alternative modes of travel providing users with a sense of privacy, security and most importantly freedom."