Henry Matisse said, "An artist must possess nature. He must identify himself with her rhythm, by efforts that will prepare the mastery which will later enable him to express himself in his own language." These bespoke sculptures connect art and nature in most aspirational and peculiar ways, allowing people to explore the natural world and creating  more profound meaning for themselves.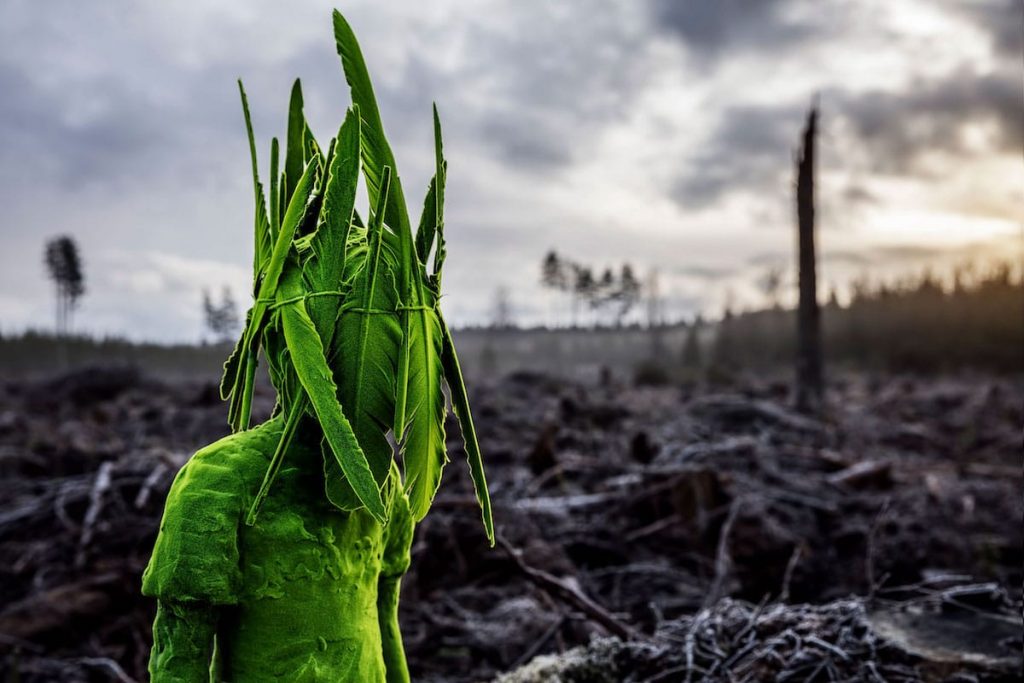 Canadian artist Debra Bernier works with driftwood, shells, clay, stones, and other found objects to create delicate, feminine figures, evoking themes of fertility and motherhood.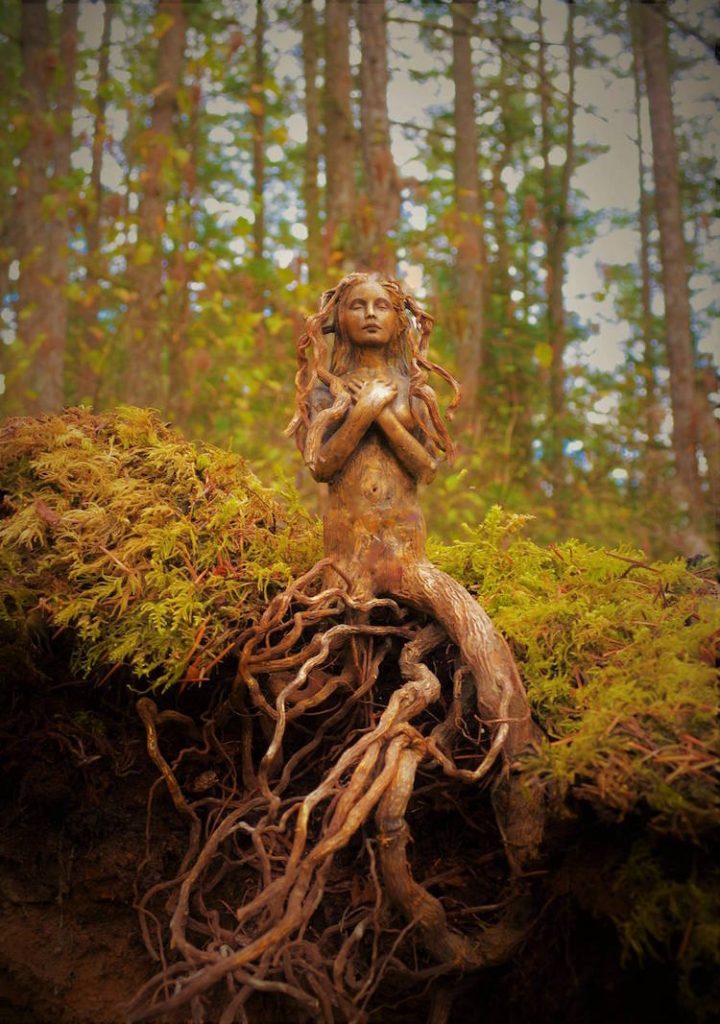 For Debra, each of driftwood is never a blank canvas, but rather already a sculpture, created by waves and wind. All she needs to do is to extend or shorten the curves and contours that already exist into familiar shapes of animals or peoples' faces.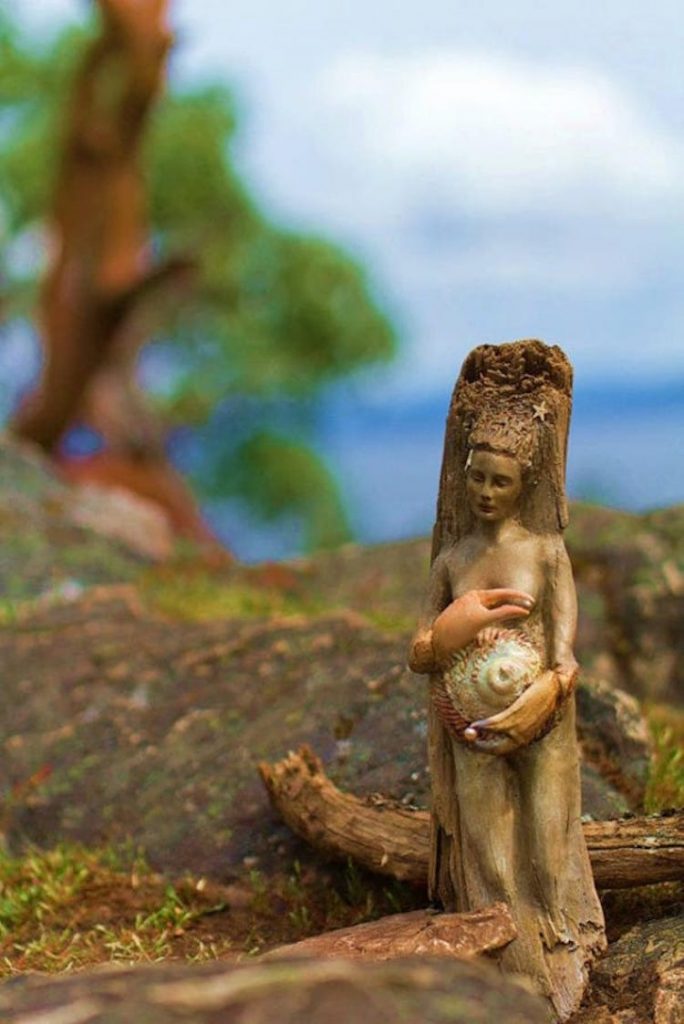 Incorporation of shells, which are a symbol of fertility in many cultures, enhances the perception of the sculptures as a modern-day reinterpretation of prehistoric stone Venus figurines. The artist places the sculptures in the forest and along the seashore, which makes them look like nymphs belonging to the nature.
Finnish artist Kim Simonsson creates his life-sized sculptures combining hand-built stoneware that is painted and then flecked with nylon fiber, which makes them look like they are covered in moss. The technique gave the series its name – Moss People.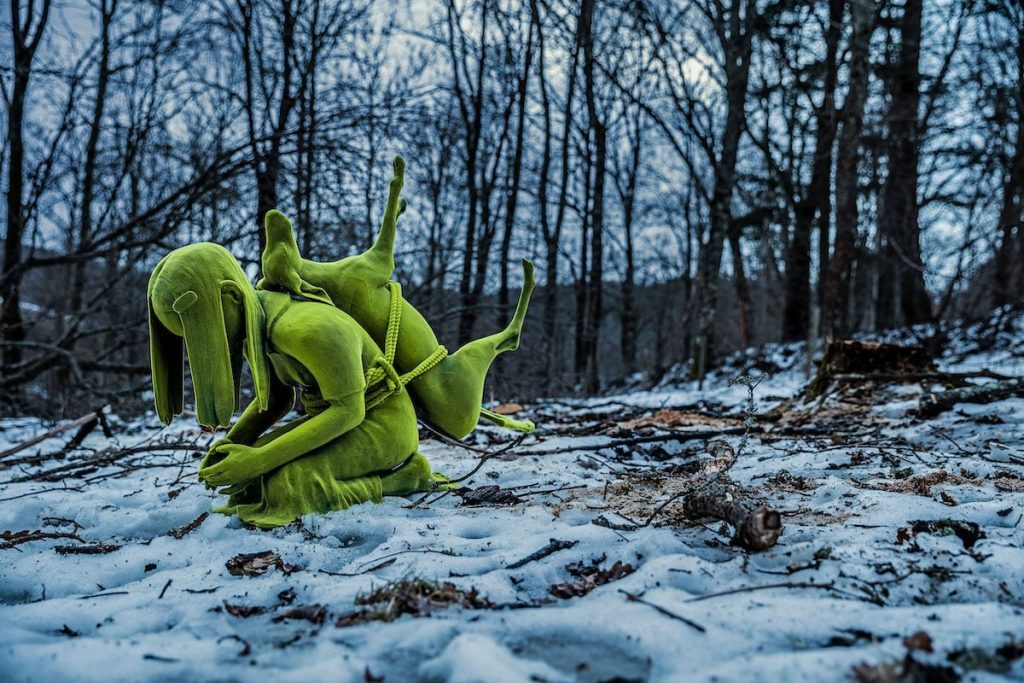 The figures represent children in various personalities, their body language conveying mourning, determination, or even indignance.
The works have been exhibited in different galleries and installations but perhaps the most impactful presentation is in the Finnish countryside where they eerily look right at home. There, they look magically alive despite their stillness like members of the Moss People tribe.
Located at The Morton Arboretum in Illinois at The Morton Arboretum in Illinois, USA, Human+Nature is a the largest exhibition of large-scale sculptures by renown South African artist Daniel Popper. Ranging from 4.5 to 8 metres tall, the nature-inspired sculptures made from glass-reinforced concrete, wood, fiberglass, and steel, speak to the Arboretum's mission, which is to connect visitors with trees.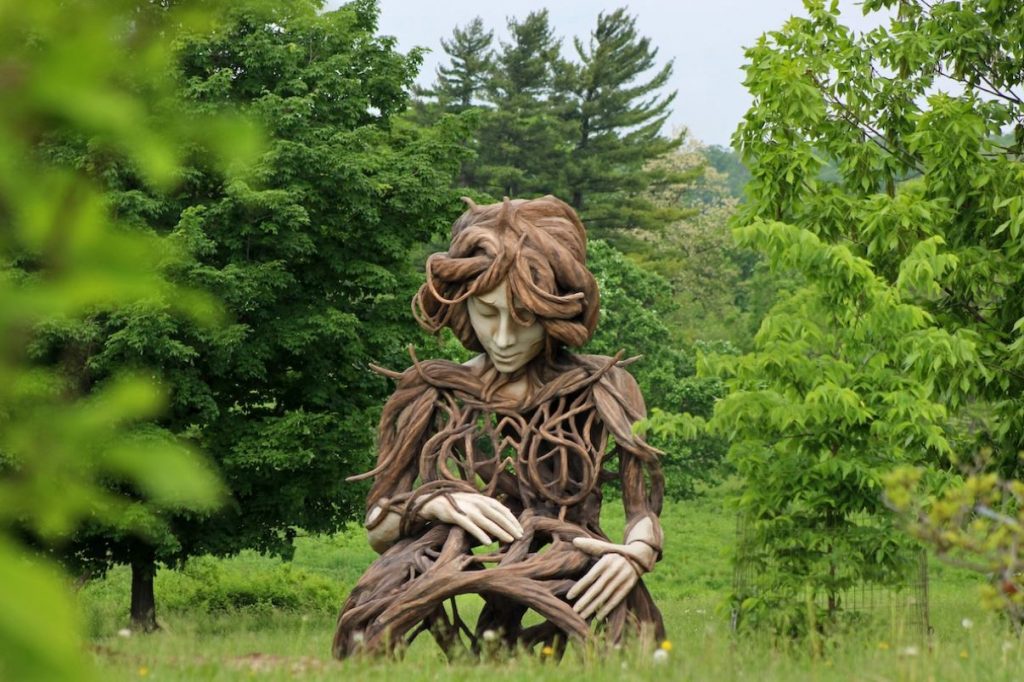 Among the sculptures on display is a maternal figure shown gently cradling her bump and pondering her impending motherhood. Named Umi (the title derived from an Arabic word meaning "mother"), the installation is crafted from intertwined branches.
Another sculpture, Heartwood, shows the interconnectedness between people and trees. It shows a woman's face is split into two pieces, one isde showing a human fingerprint and the other side a tree's heartwood. The artist hopes that the exhibition encourages people ask themselves questions about their relationship with nature.