The frequency and severity of flood events is increasing as a result of climate change. Flood-resilient architecture prepares buildings to withstand flooding events, while supporting everyday quality of life. It considers the use of materials, construction methods and the style of home. By implementing flood-resilient design, architects can actively mitigate or minimize the effects of flooding.
Water Lane from London-based floating architecture specialists Baca Architects led by architects Richard Coutts and Robert Barker has been developed to complete a dual task. Situated in a centuries-old village in Oxfordshire, England, recorded in the 1086 survey known as the Doomsday Book, it had to compliment the area's traditional houses but also protect itself from potential flooding.
The residence is made from four interlocking larch-clad gabled volumes, raised above its flood-prone site on wooden blocks and an elevated deck, which allows water flow below the structure without causing damage when the area floods during high rainfall.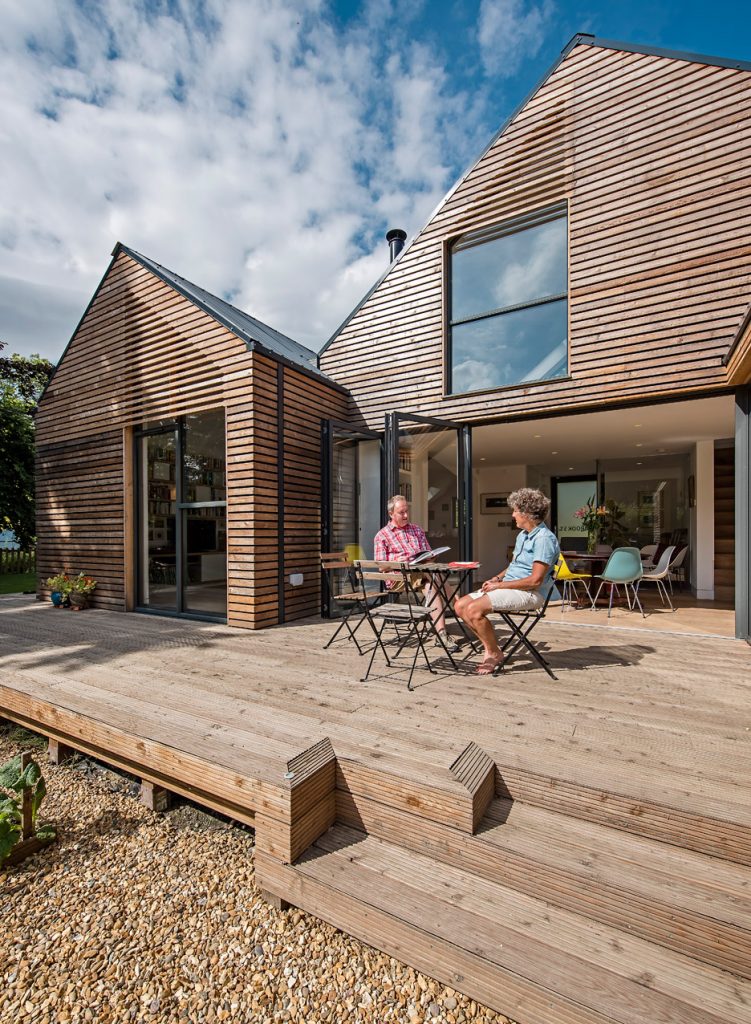 The landscape is sculpted to accept encroaching water, adding water storage and acting as a gradual warning of the advancing floodwaters, while during dry spells the house appears to lightly float above the site.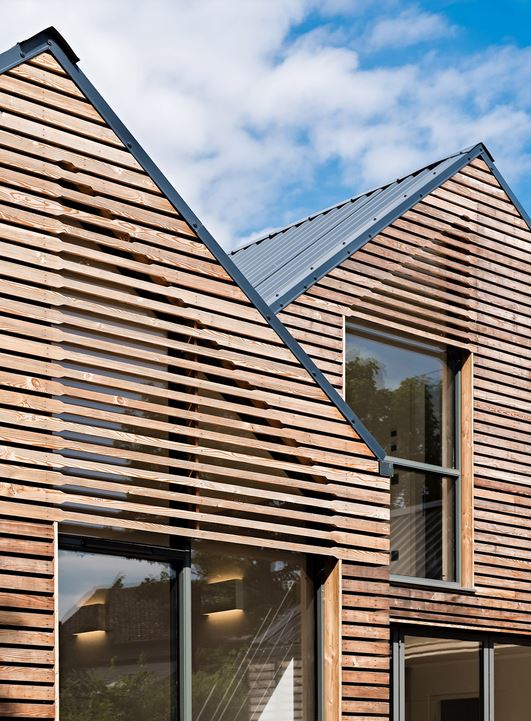 The interlocking forms of the home define its four different areas – a living room, dining space, kitchen and bedroom block that have variating ceiling heights to provide contrast between the spaces. Glass doors in the gables open out onto the elevated deck facing the rear garden.
Developed by local H&P architects, Blooming Bamboo home is situated in a flood-stricken region of Vetnam that receives extreme temperatures year-round. As its name suggests, the modular low-cost housing project is constructed with local materials such as bamboo, fiberboard, coconut leaves and recycled oil containers. It is assembled using module units bolted and bound together. Secured using anchors, ties and solid connections, the building is strong enough to withstand a 1.5m high flood.
The concept, which is conceived as an adaptable and flexible piece of vernacular architecture, costs under 2000USD per unit, which makes it a great solution for affordable housing. Taking just 25 days to assemble, the plan allows for mass-production, and the ability for villagers to build themselves.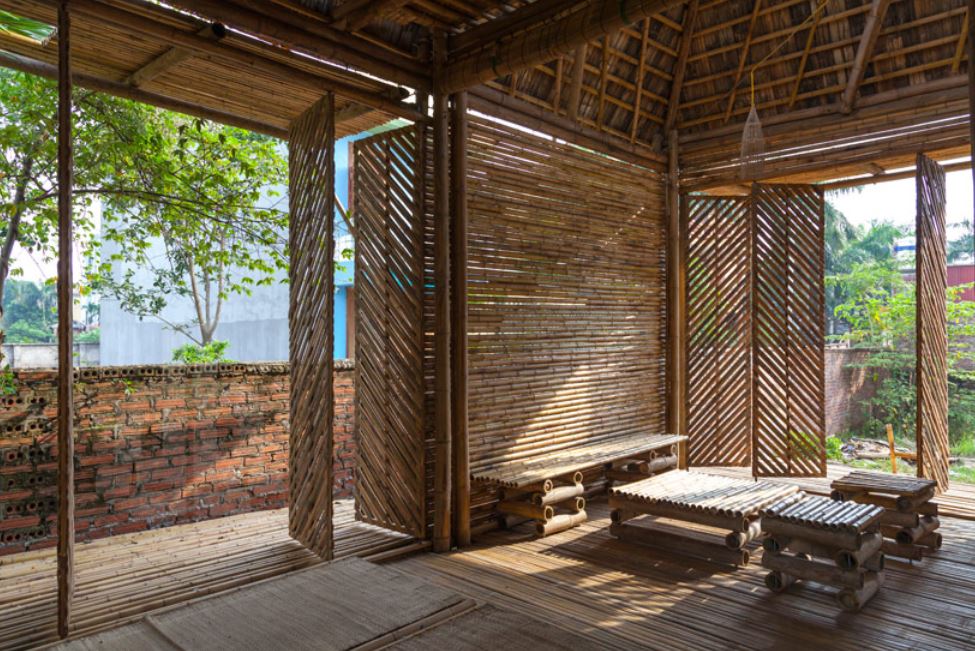 The interior of the building works as a multi-functional space, it can serve as a house, educational, medical or community center.
American firm Parnagian Architects has imagined a conceptual house set in the low lying salt marshes in coastal New Jersey as a lasting replacement for a multi-generational family home that was damaged beyond repair during Hurricane Sandy. Lifted on stilts above the flood-prone site, the Salt Box house takes on a narrow, rectilinear form – a constraint due to a local ordinance prescribing the home's footprint to match that of the prior dwelling.
The building rises three levels. The first floor holds a bedroom and an open living, dining and kitchen area with a double-height volume and floor-to-ceiling glass, inviting inhabitants into the landscape. Large expanses of glass help the interior feel connected to the surrounding terrain. The main living space flows onto a glass-lined terrace, where a staircase connects to the ground level.
Wrapping the home's exterior is a patterned rain screen composed of alternating width Atlantic White Cedar boards, which helps mitigate solar heat gain. The wood is meant to age gracefully over time weathering to a natural grey, which will give it the appearance of having always been there.
An array of photovoltaic panels at the roof level provides electricity for the home, taking advantage of the gently sloping planar roof surface and abundant southwesterly sun exposure.