Leather is used everywhere – in our shoes and bags, our jackets and stylish furniture – but its effect is seen globally. Traditional leather production is a land-intensive process that produces large amounts of greenhouse gases and uses dangerous chemicals to tan animal skin. From grapes to soil, discover the varied and often surprising but unfailingly sustainable materials that are reducing the environmental impact of leather production.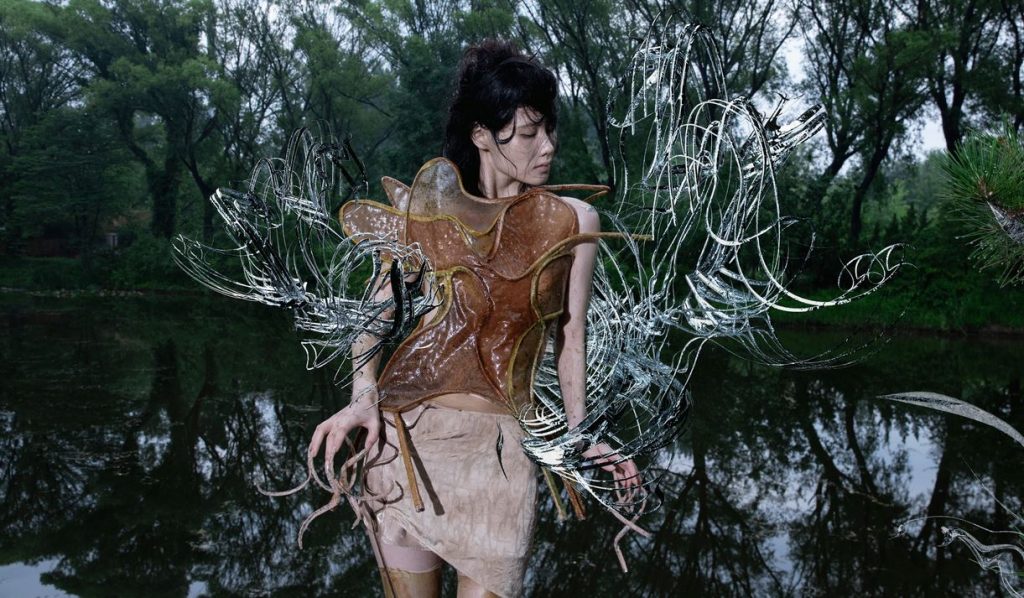 China-born Royal College of Art fashion student Yuhan Bai has come up with an idea to make an animal-hide substitute mixing organic substances with soil. She created her concept clothing collection made with a soil-based leather alternative after researching the negative impact the fashion industry and its reliance on cotton, in particular, has on soil. Aptly named the Soil Project, the collection includes a soil-leather corset and several soil-dyed garments.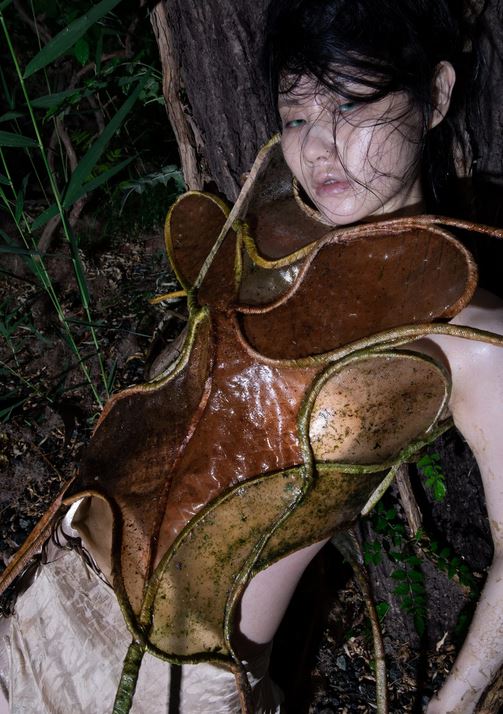 Bai began working with soil two years ago when she travelled back to her native China, where she began collecting damaged soil from various locations across the country – from coal mines, abandoned industrial areas, farms and woodlands, as well as natural forest soils.
To make her innovative material, Bai tried different raw materials such as gelatin, agar, starch, glycerin, gluten, mixed with water and combined them with different proportions of soil before boiling into the container or in the mould. Engineered to look and feel like animal leather, the resulting transparent biomaterial is as soft and flexible as silicone.
Once set, the soil leather was laser-cut to create a corset top, while other pieces of the material were sewn into clothing items that Bai sourced from a vintage clothing market. Elsewhere the designer used the soil to dye fabrics, giving them a brown hue.
An alternative leather created by Chinese designer Meng Du has been made using leftover grape skins. Seeking to inspire cross-industry collaboration and change the meaning of what is otherwise considered waste, Du has produced a collection of bags from grape marc, a byproduct of wine production, which contains the skins, pulp, pips and stems of the fruit that are left after it has been pressed for wine.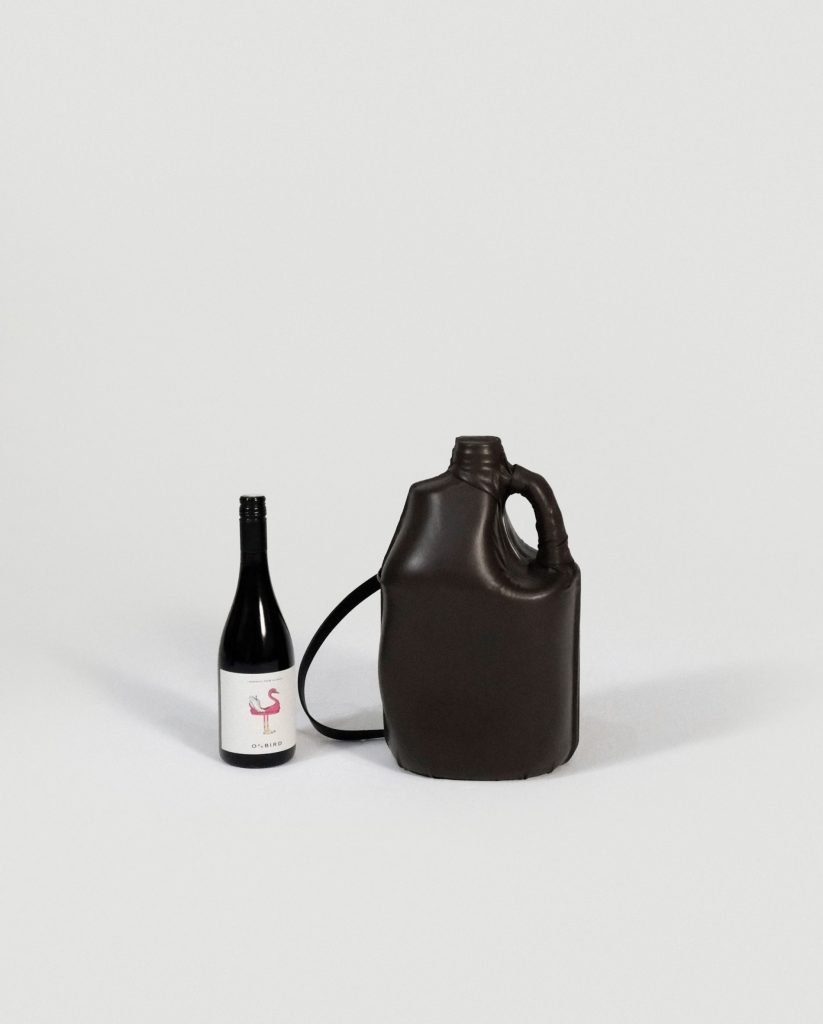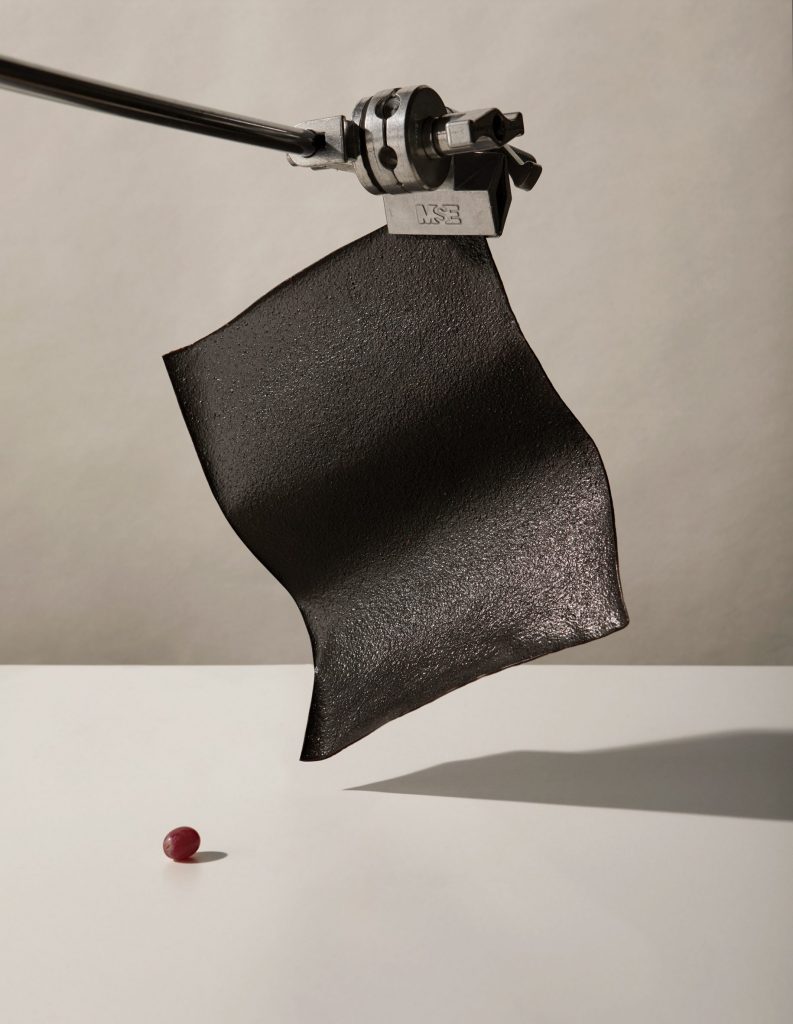 The collection is ironically named Unwasted and the very shape of the bangs are inspired by a squashed plastic milk carton that the designer found on the road. Du deliberately designed them to look as if they were squashed and had a dent to make the resulting items truly unique. The designer believes that just because something isn't new or perfect, it doesn't lose its value as some of our society seem to think. On the contrary its value is rather increased with a previous existence.
Bioleather produced by Nova Kaeru, the world's only organic tannery based in Brazil, is made out of leaves. The result of five years of research, this material has very similar characteristics of animal leathers, but with the outstanding difference that the CO2 emission of its manufacturing process is compensated by the carbon absorption of planting and leaf growth.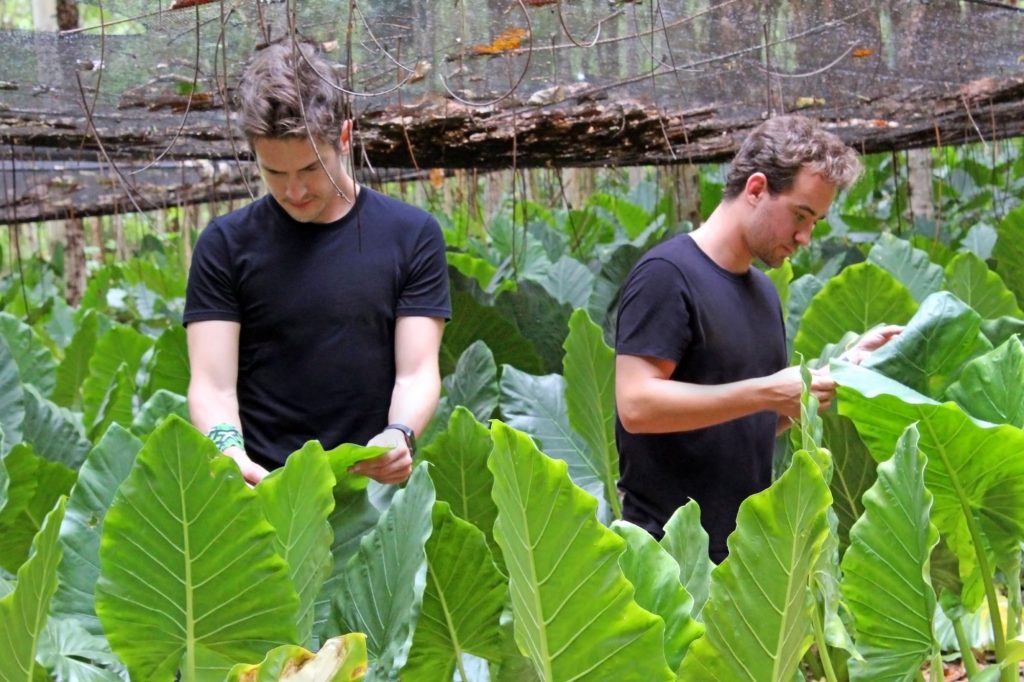 Unlike most other vegetable textiles, the leaf leather sheet is not mixed with other types of fibers, polymers or chemicals, which maintains the beauty of its look, textures and natural shapes.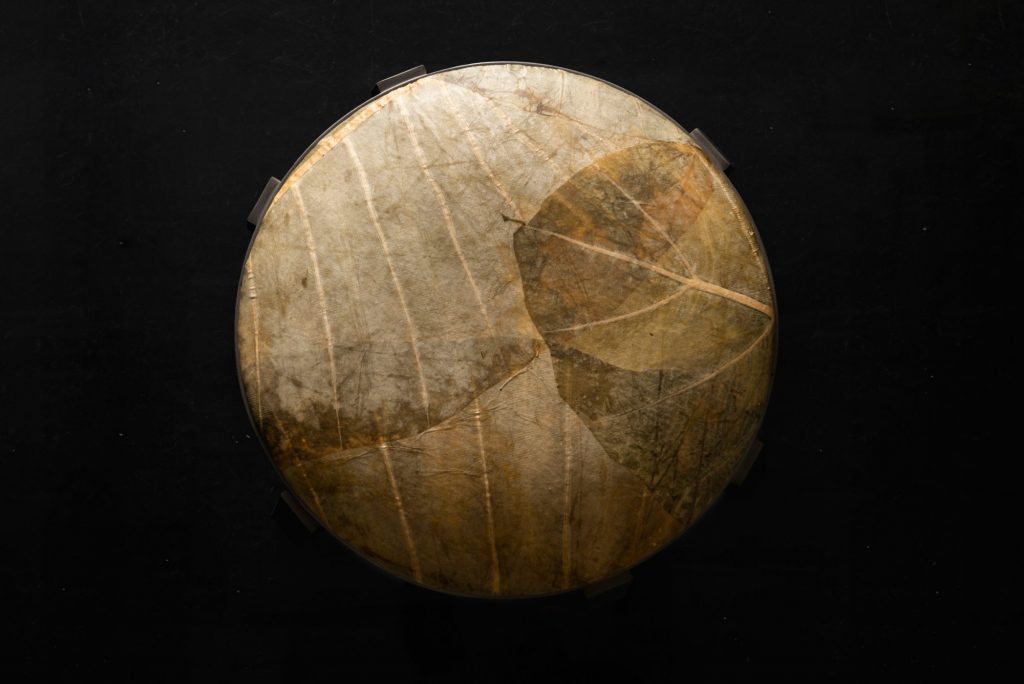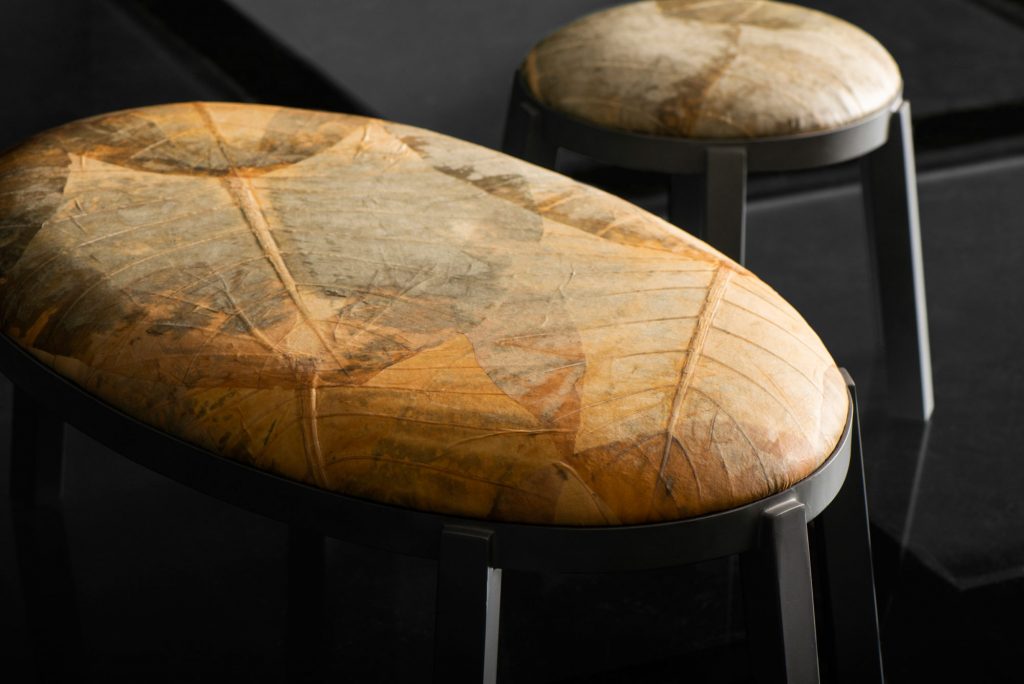 Nova Kaeru has teamed up with Brazilian practice Furf Design Studio to create a collection of products created with this innovative vegan leather. The robust structure of the stools comprising the collection is industrially produced with recycled steel, with handmade welding and finishing. Designed with six feet at the base, the products intend to reference both animals and a spatial functional aesthetic.