It is an open secret that a better organized work desk can enhance user productivity. We have created a selection of striking desk designs that are specially developed to reduce the difficulties of working in a mess.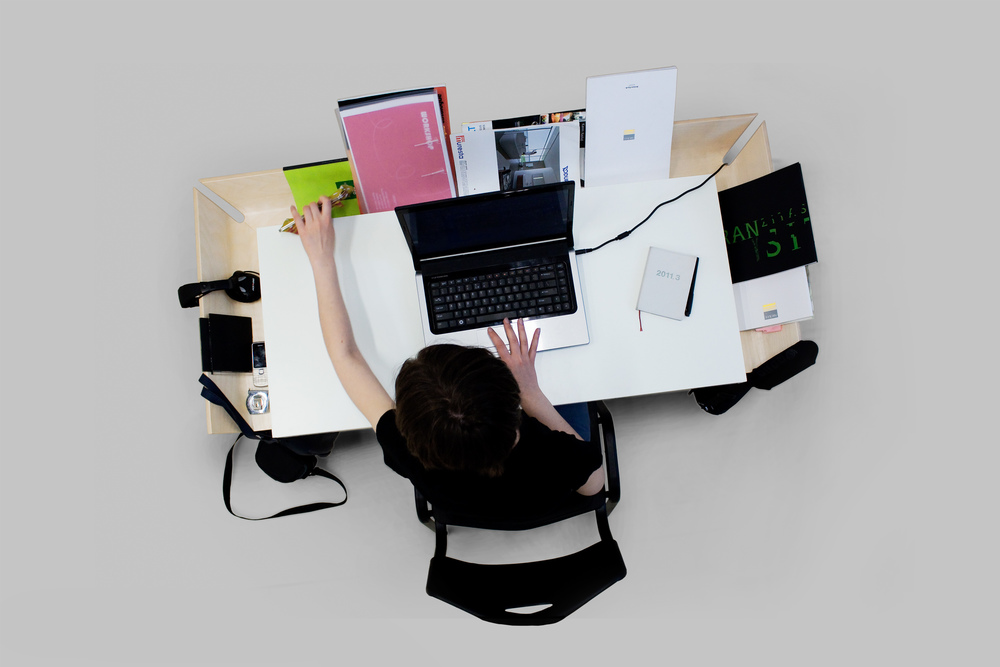 Stuttgart-based product designer Deniz Aktay conceptualizes furniture that is both functional and eye-catching. Conceived to keep all the necessary office accessories within easy reach without cluttering the desk's surface, his Three-Six concept desk features an orange metal inlay surrounding its wooden body.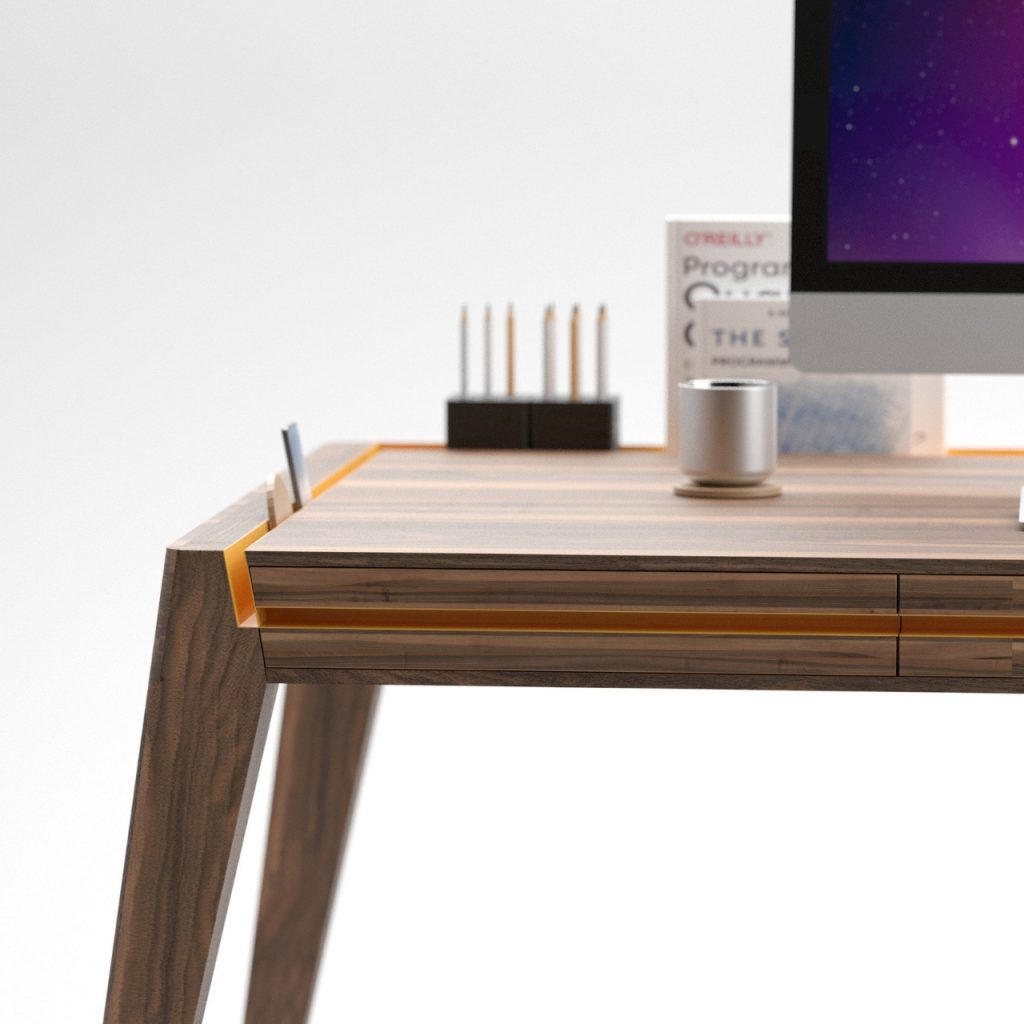 While the front inlay is used to open drawers, the angular sides are intended for storing office accessories like scissors, staplers, pens, etc. One can also place there media devices, like a smartphone or a tablet there.
The back inlay is wider than the sides, which makes it great for keeping bigger items, such as books, plants, pen holders, and other decorative things. The inlays can also be used to enhance the design with additional storage. Last but not least, an integrated opening in the back of the desk helps organize cables.
Aktay's another design is kept intentionally simple and unintrusive. Titled Nook, the concept desk also enables user to have most of their writing materials close at hand without actually taking up space on the desk.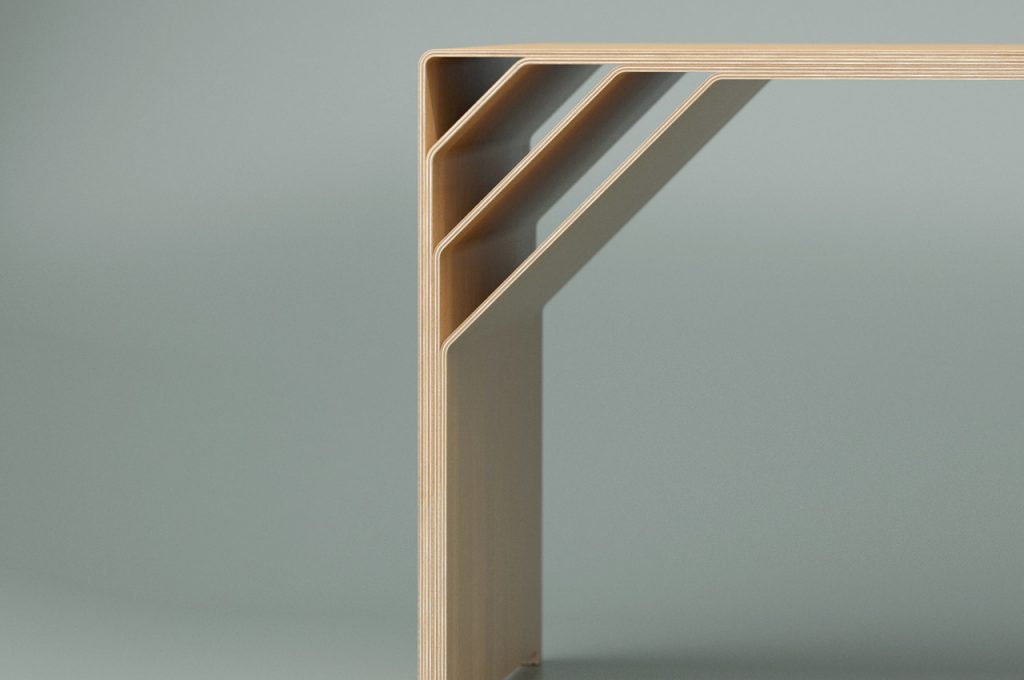 The rendering shows a minimalist desk made of plywood with matte finishing and featuring nifty shelves at its edges. The personalized design is achieved by separating multiple layers of plywood on the sides of the table, creating storage sections on the bottom of the tabletop. This sectional design and single-use of the material are the two distinctive features of the desk's design aesthetics.
Made as a diploma project at Vilnius Academy of Arts, My Writing Desk by Lithuania-based Inesa Malafej of etc.etc. studio has a storage trough organised around the table top where all the things may be placed off the main writing surface, but still in sight and easily accessible.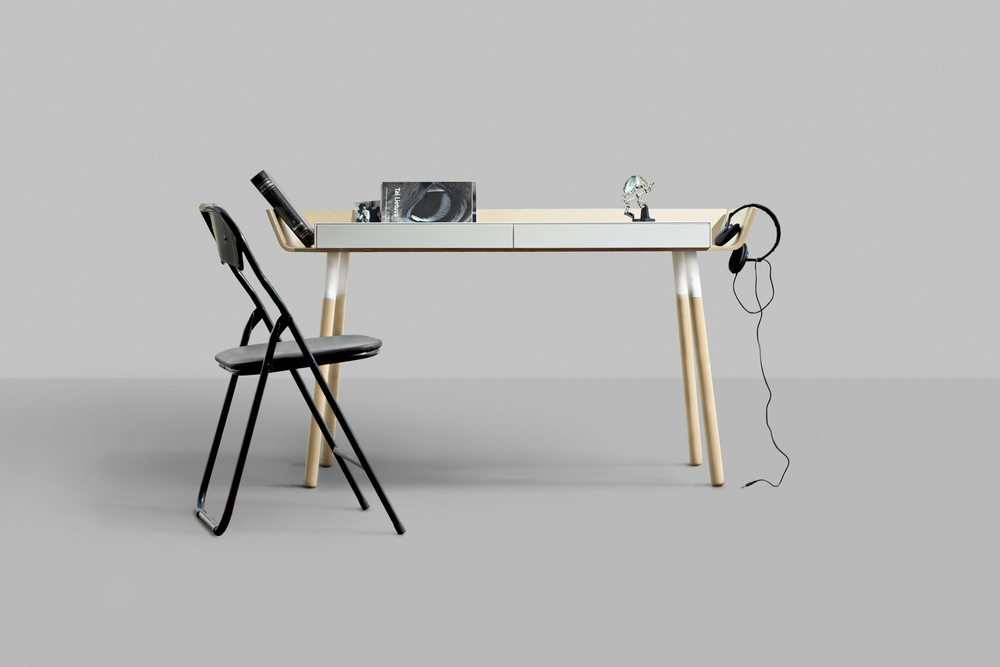 This means the desktop can be used right up to the edges without a risk of some things falling down. Any items that are not necessary at the moment can simply be pushed to the storage sides.
The high edges of the desk are divided for simple construction leaving a path for the cables, while two incorporated drawers are perfect size for a laptop and writing equipment. The legs of the table can be screwed off for easier transportation.