An endangered species is a type of organism that is threatened by extinction, generally for two main reasons: loss of habitat and loss of genetic variation. Artists and designers from all over the globe use their talents to raise awareness of the decline of these important species and convey both the wonder and fragility of life on Earth.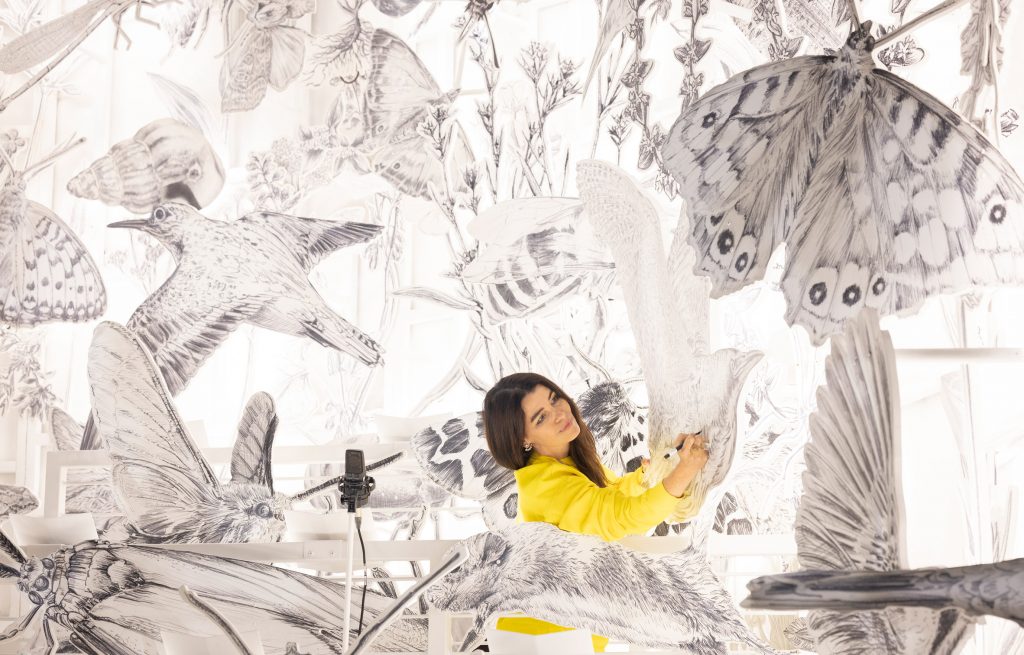 Created by British designer Es Devlin, Come Home Again is a large-scale installation outside of the Tate Modern gallery in London that aims to highlight the importance of protecting endangered species by drawing public attention to them. The public sculpture comprises an illuminated dome made out of recycled steel and Devlin's own pencil drawings of London's 243 flora and fauna species. These include birds, beetles and moths as well as fungi, fish and wildflowers, all of which feature on London's priority conservation list identified by the City of London Biodiversity Action Plan.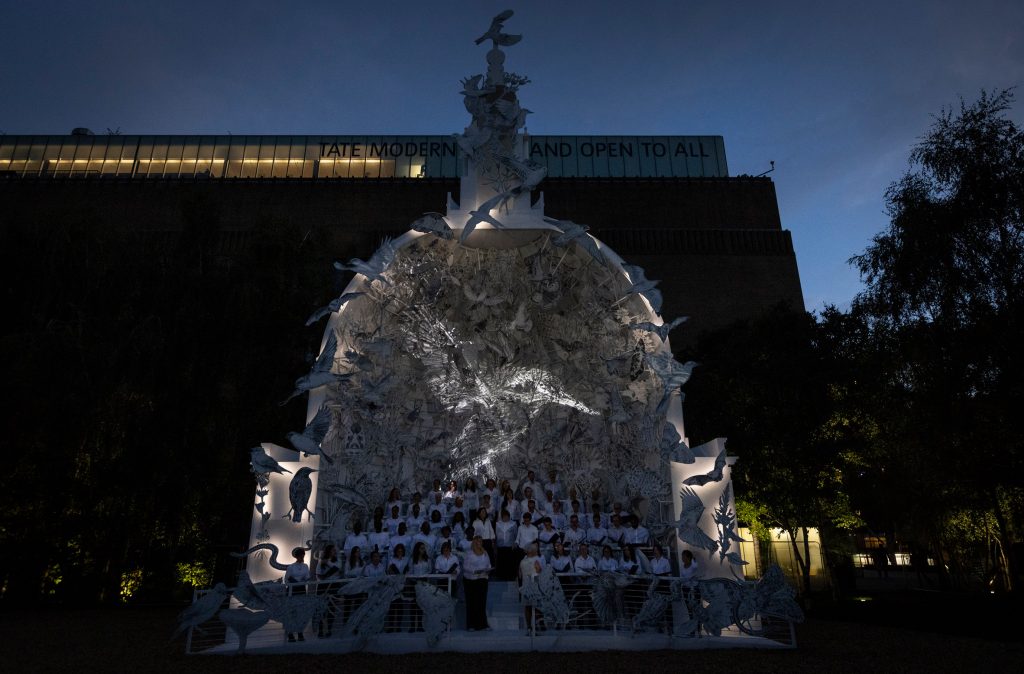 Arranged in illuminated decorative clusters, the drawings form a cutout scale model of the domed St Paul's Cathedral on the other side of the Thames river. Similarly to a cathedral, the sculpture has tiered steps on its lower portion. In place of the hymnbooks traditionally found in a cathedral, these feature QR codes that visitors are invited to scan to learn more about the species.
Various London-based choirs will perform within the installation singing the names of the many endangered species that the project references.
According to the designer, the installation is entirely recyclable: after no longer needed, the steel structure is planned to be melted into steel ingots that will be reused.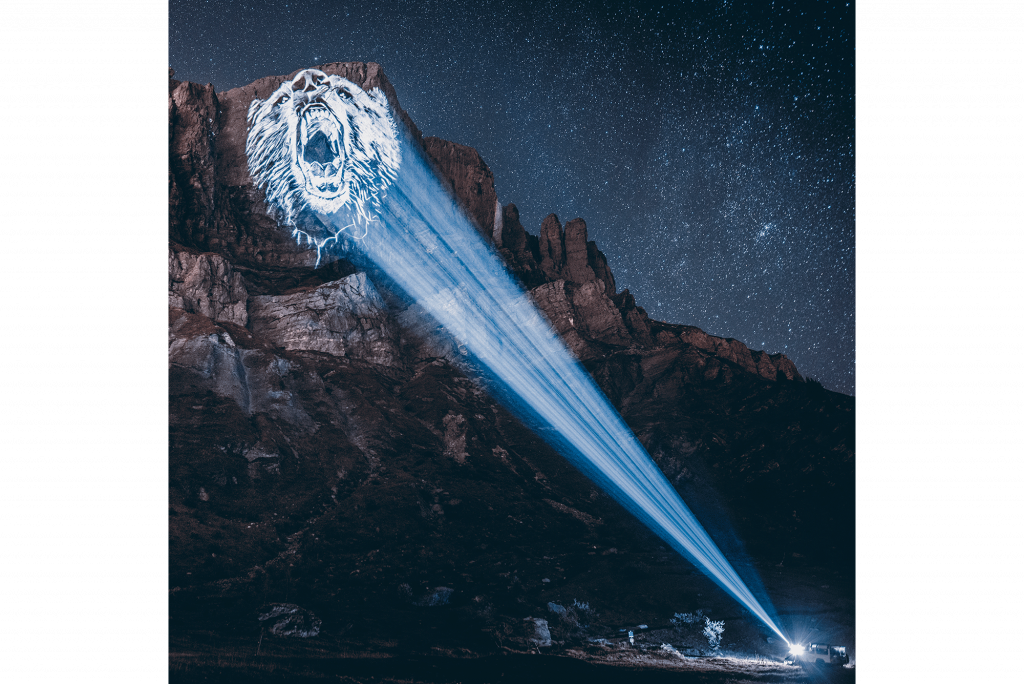 Aiming to generate attention to the possible disappearance of symbolic animals from our mountains landscapes, French artist Julien Nonnon has projected the most endangered species from alpine countries, including wolf, lynx, bear, hawk, ibex, and bearded vulture, onto rocky cliffs of the Alps.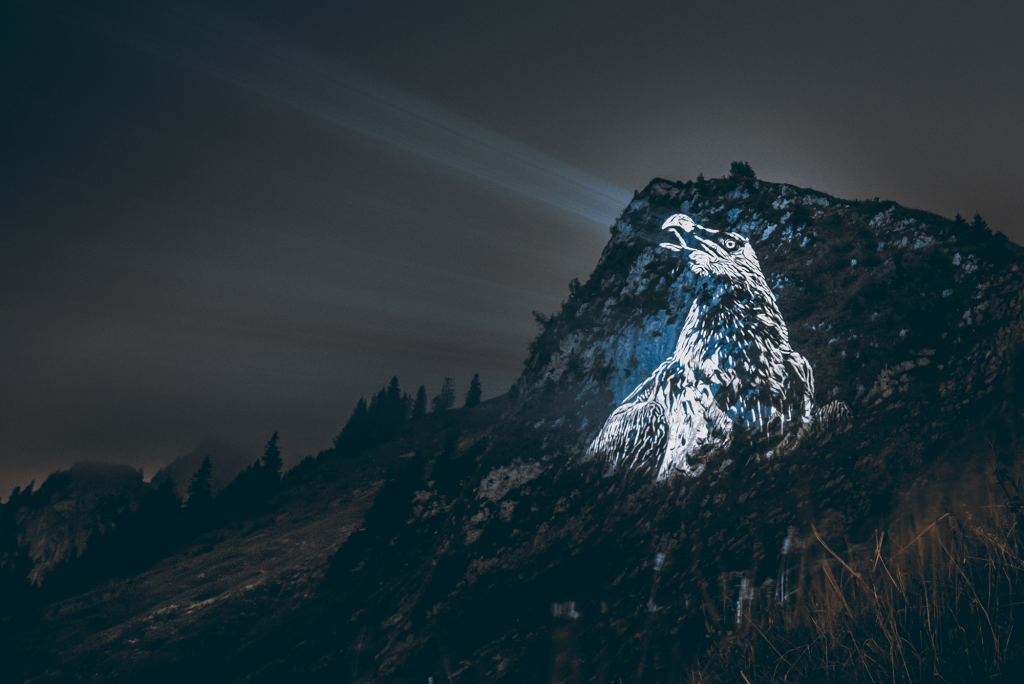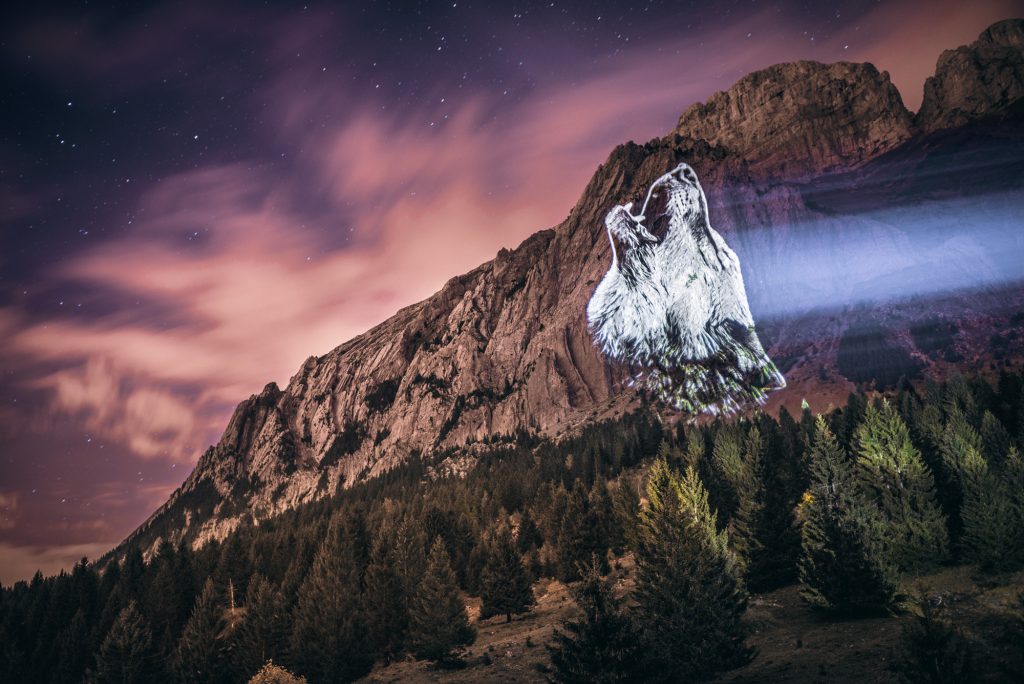 Inspired by Paleolithic artists, whose drawings followed the shapes of rock walls, Nonnon patiently identified the most appropriate locations for projecting animals, whose presence in wildlife is really threatened, in the natural backdrop. He then photographed the huge luminous frescoes for his Crying Animals series in an effort to enliven support for these beautiful but endangered species.
As part of a campaign for the International Fund for Animal Welfare (IFAW), Young & Rubicam Paris has realized a series of images that depict the idea that the loss of wildlife is an irrevocable act with permanent consequences. The digital compositions show three animals — an elephant, whale and orangutan — with a 3D printer above them, seemingly attempting to build new layers of skeletal matter.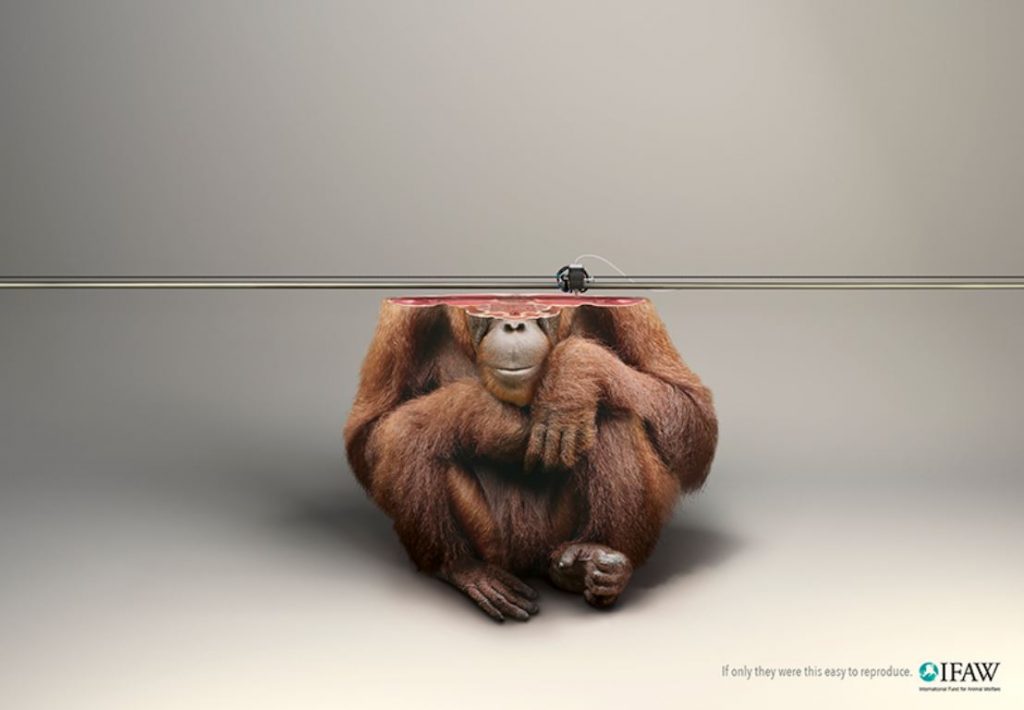 The advertisements draw a comparison between technologies that can easily build and construct matter, like 3D-printing, and the fragility of animal life — a condition not as easily reparable as a broken household object. The text on the posters reads 'If only they were this easy to reproduce.'