Working from home with pets around has something in common with working at home with kids around. If you work at home, your pet will most likely find itself a spot beside you while keeping a close eye on you while you work. This makes some furniture designers think of ingenuous ways to blend pet furniture that will make your fur baby feel comfortable with a side table that will keep necessary everyday items close at hand infusing style into any room.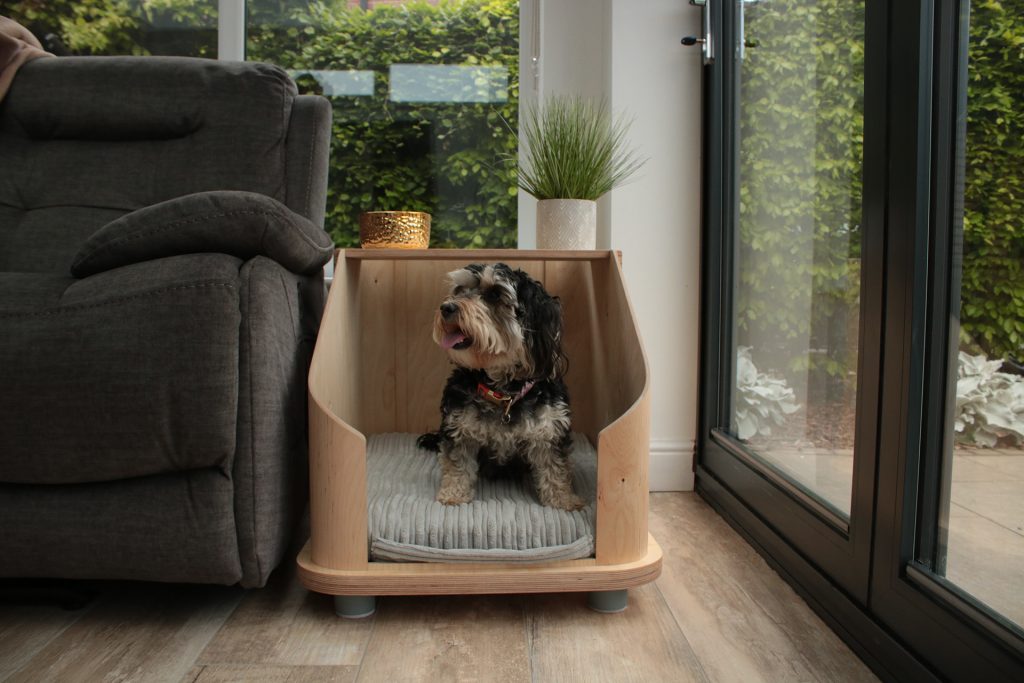 Fitin Moca is an elegant side table developed by UFOU, design company with offices in China and USA. Inside, the cabinet is hollow and lined with soft felt that makes a nice and cozy bed for your beloved pet.  The furniture piece can be placed by the sofa and used as a coffee table or serve as an extension of storage space when put under the work desk.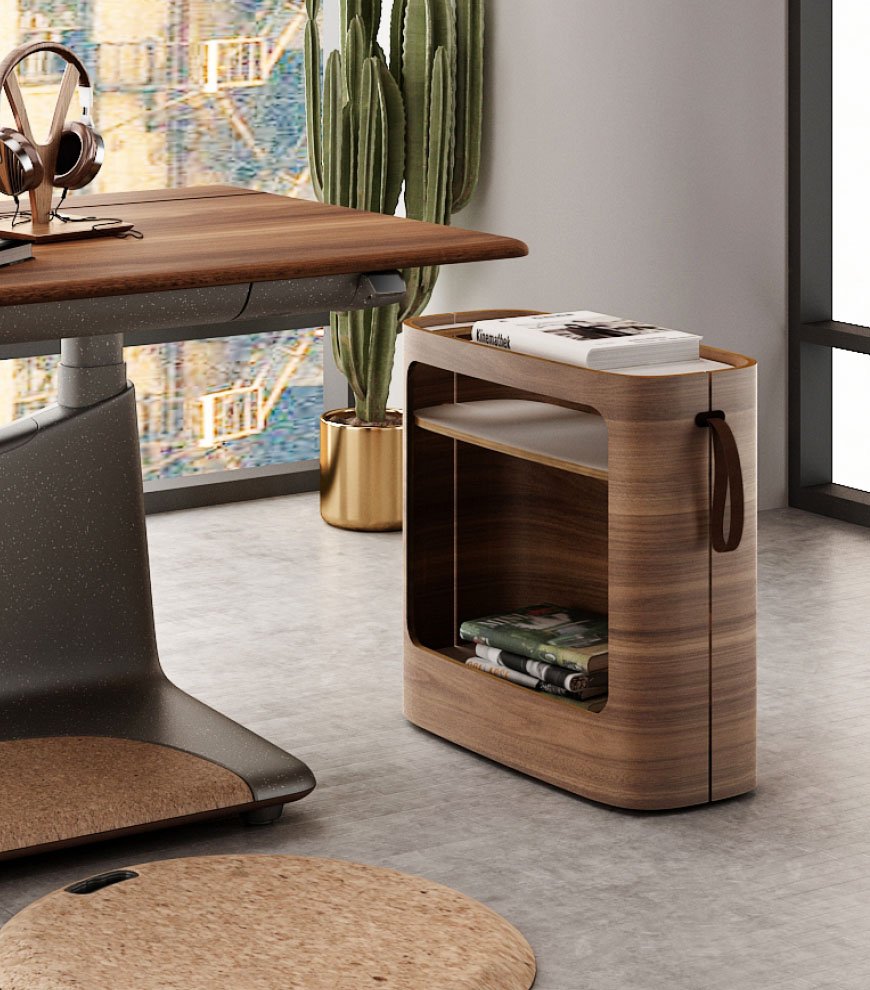 Those who don't have pets will appreciate the minimalist design as well. Boasting a rounded shape, this multipurpose item is made out of Russian birch laminates coated with a fire-resistant surface and is topped with a pearl white surface, which makes it a perfect fit for any interior style.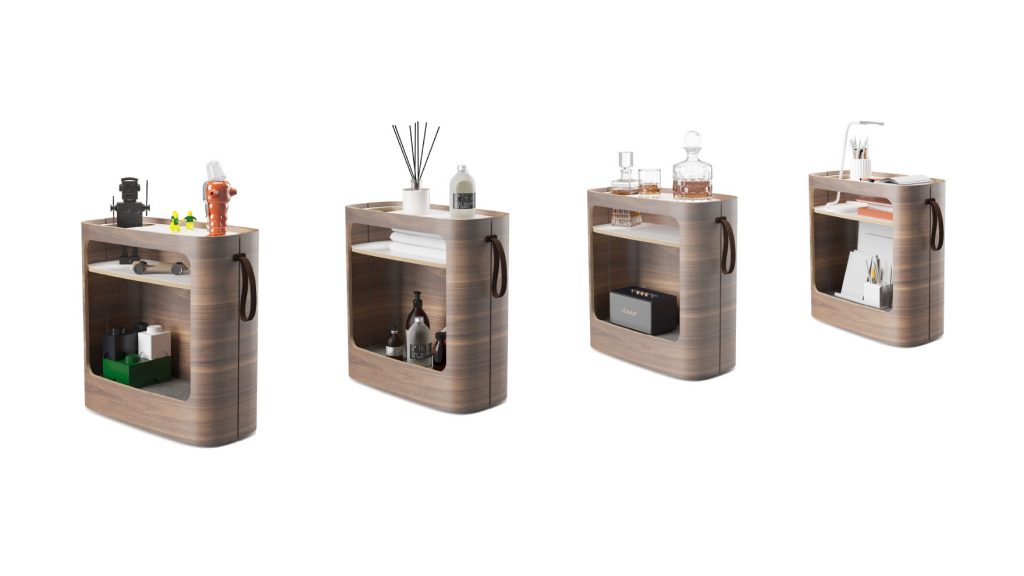 The cabinet can be opened using a leather handle. It also features integrated casters, so it can be moved around the place, without interfering the furniture's minimalist aesthetic.
Frida by Italian architect and furniture designer Sergio Papi also combines a luxury pet bed with a side table adding style to any room. The design is characterized by a section for storing books underneath and an attached comfortable pet lounge suitable for small and medium-sized pets.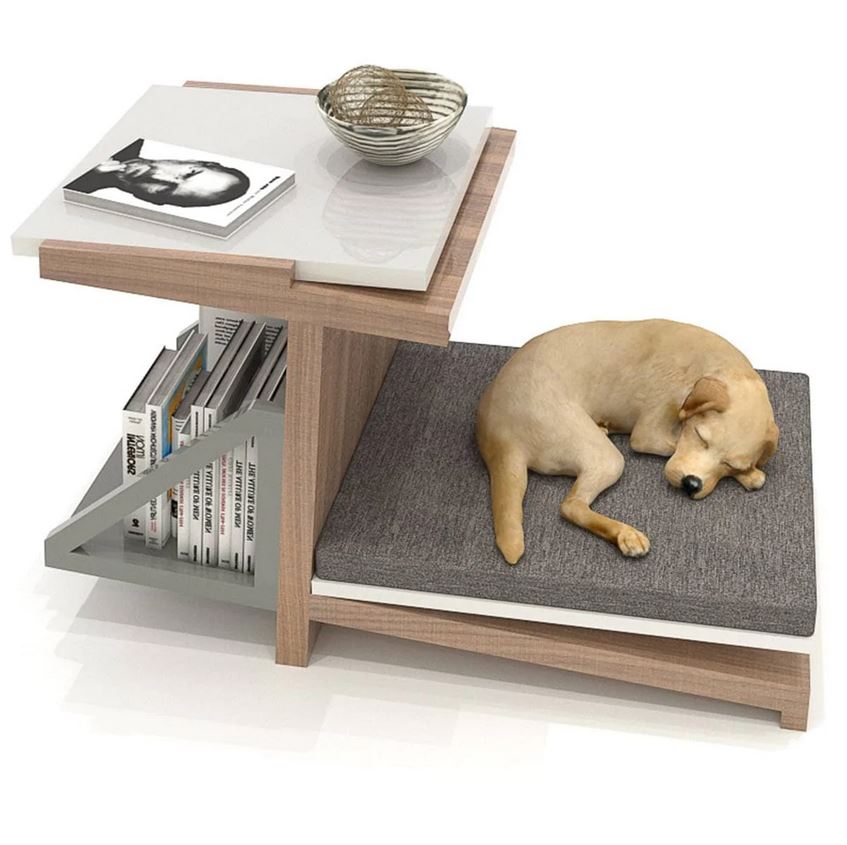 Manufactured in Italy out of walnut wood veneer, the dual concept is a great choice for any person who want style in their homes while keeping their pets in mind.
Doze by Ashleigh Davies is a multifunctional piece of furniture that saves space by acting as a side table and an integrated pet bed topped by a removable tray where you can put some of your stuff while working, like a notebook or the cup of coffee.
The piece features a safe semi-enclosed space for dogs to burrow in. Its soft bed is made from hypoallergenic memory foam, good for their joints and bones, and is raised off the ground, which is beneficial for temperature control for dogs as air circulates around and underneath. The bed cover can be customized to suit different surroundings, so it not only helps reduce stress for dogs with separation anxiety but also integrates well into home decor.
The product is made mostly from plywood, which gives a sustainable aspect to it.