The basic purpose of a side table is to keep small things within easy reach, in the living room or by the bed. The design of this furniture piece is often neglected, so we have selected several side tables that offer more than a simple design and are besides are multifunctional.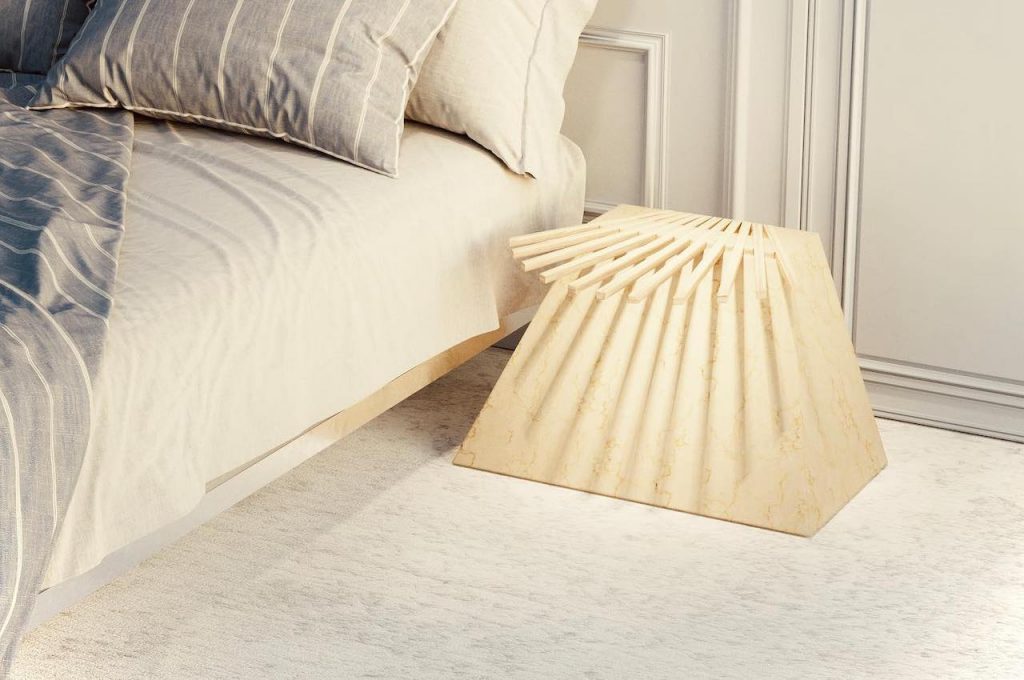 The design of Sunbeam Side Table created from a collaboration between London-based designer Mark Mitchell and Serafini, an Italian company known for marble production beautifully captures the natural phenomena called "rays of god," sunbeams that pierce through gaps in clouds resulting in sunlight shining in all directions.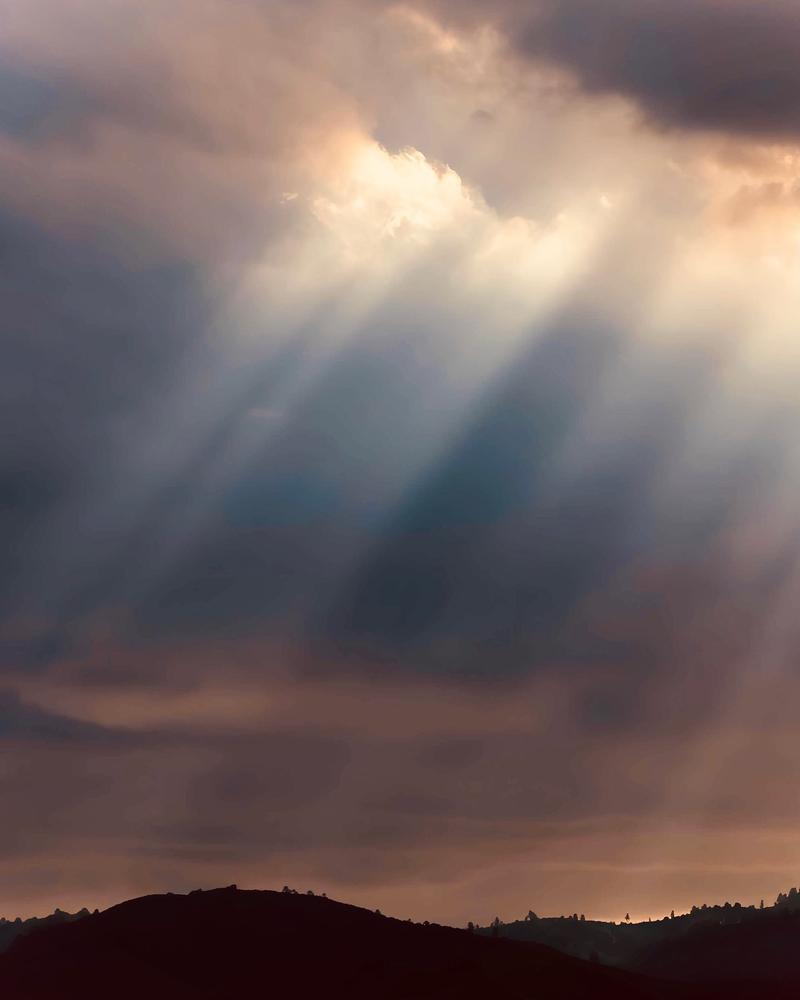 The sturdy and stable furniture piece is made from a single block of marble, skillfully carved to hold eleven spruce wood beams extending from the top point, without any glue. These wooden "sunrays," that are designed to serve as a tabletop, cast radial-patterned shadows on the smooth, angled marble surface when lit from above. The unusual effect offers a sense of poetry and mistery and enlivens the whole space.
Hongik University graduate Wonho Lee noticed that people opted air-conditioners over electric fans – appliances that are unused for most of the year taking up space, which can be rather inconvenient in compact homes. Addressing this issue he has developed a side table that contains a hidden fan that is able to generate air circulation enough to cool a room. Tin this way the solution is meant to retain its functionality year-round, not just in the summer.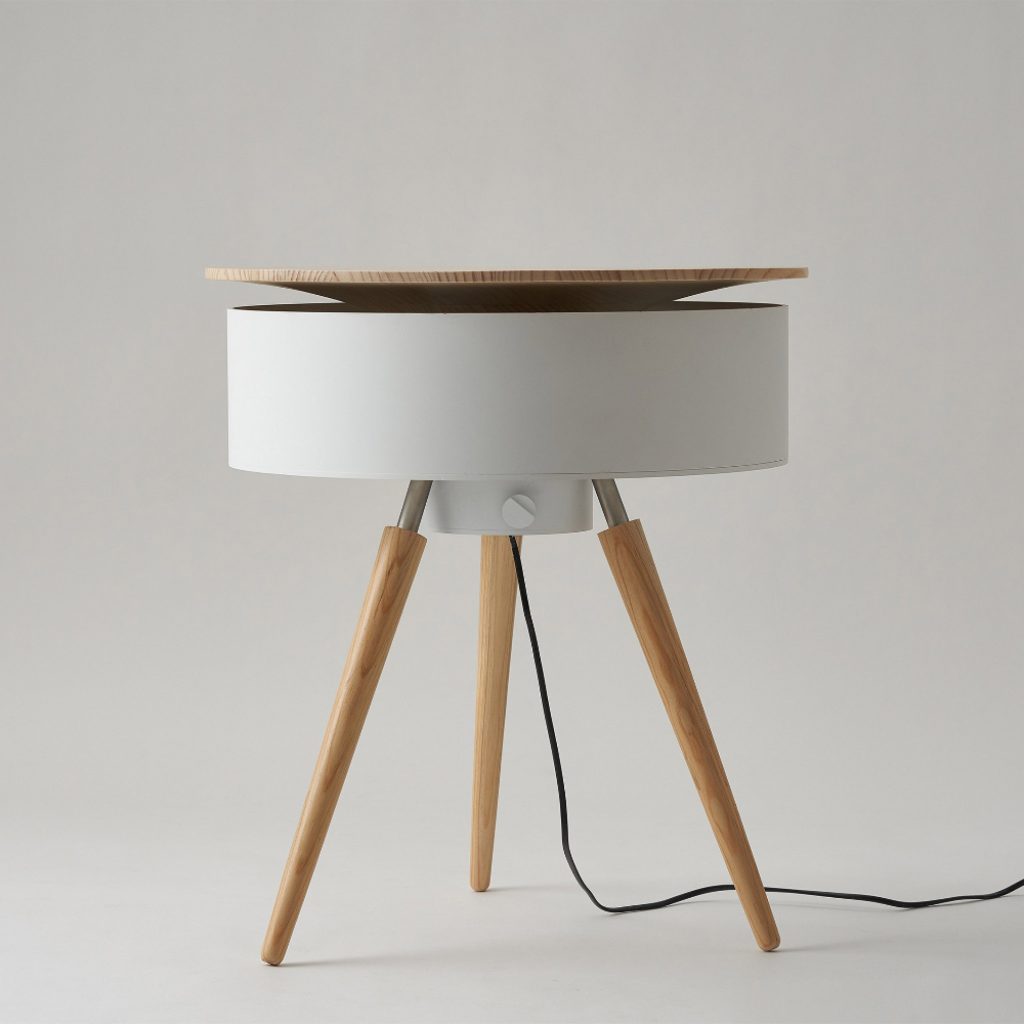 The design comprises a round aesthetically pleasing table manufactured of CNC-ed Douglas fir wood with a fan mechanism concealed within. Air is drawn in from underneath the unit, pushed up and out by the electric fan inside and emerges from a thin opening at its top, where the curved shape of the wooden tabletop disperses it in all directions creating the effect of a natural breeze. The very name Brise is derived from the French word for "breeze."
Inspired by the piggy bank, Pig by Chinese designer Mario Tsai combines the functionality of a side table with a storage unit. Made of an auminium tube, the piece includes a tray arranged on the top and legs made of aluminium, which makes it bear resemblance with a pig wearing a hat.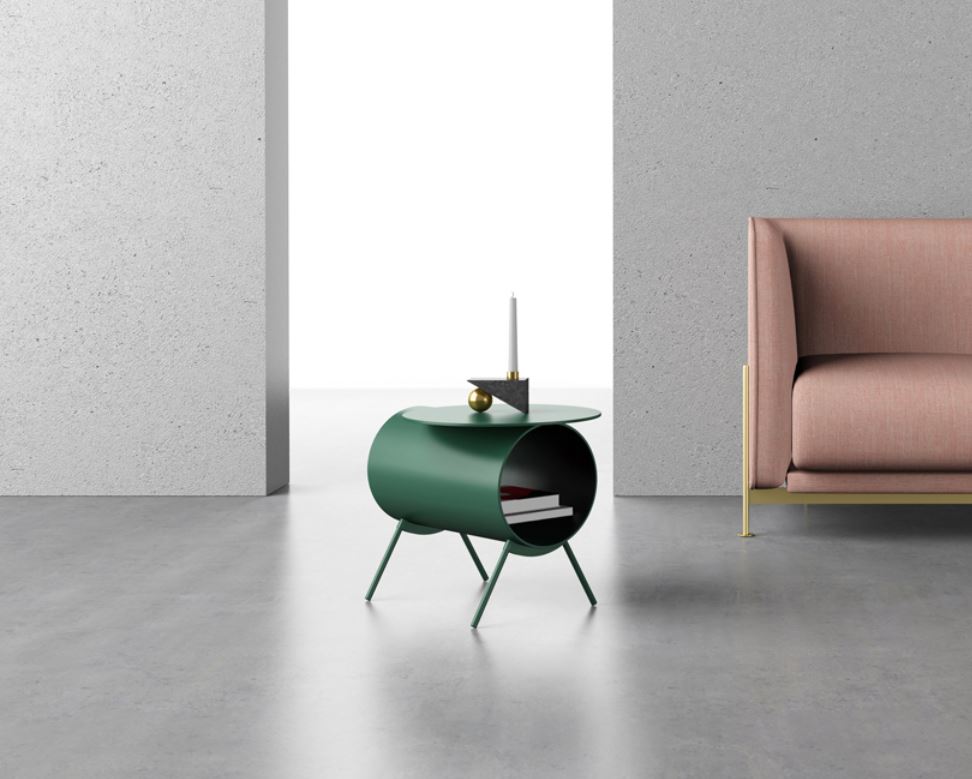 Available in two sizes — 250 mm and 200 mm in diameter, — the tube provides enough space to store magazines and other everyday items, meeting different storage requirements and fitting various interiors thanks to the wide colour palette.