The Barkitecture competition at Goodwoof is a two-day exhibition and dog event, where architects compete to be awarded the Single Kennel Design Award, which calls for contemporary and innovative kennels to be built within a £250 budget. The shortlisted kennels are auctioned by Bonhams with their proceeds donated to the Dog's Trust. We have collected some of the featured kennels for you to see – those are bespoke examples of architecture in miniature.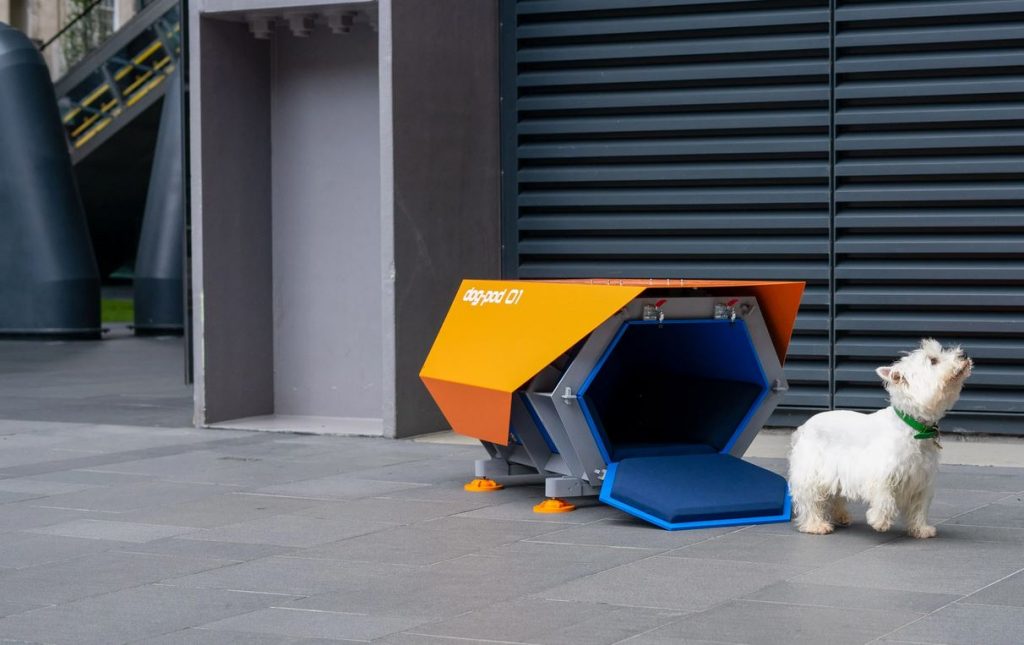 British architecture studio Rogers Stirk Harbour + Partners (RSHP) and Jo Cowen Architects director and former RSHP associate Mark Gorton have designed a bold-looking dog kennel, whose space-age design takes its aesthetic from the Star Wars franchise much favoured by the designer's son.
Named Dog Pod, the design boasts a tubular, hexagonal form that is supported by adjustable, lunar landing-style feet, which raises the kennel slightly above the ground. The kennel's elevated structure means the interior can be kept warm on colder days while also allowing for airflow to cool the kennel on warmer days. The blue, cushion-lined inerior is accessed via a hexagonal-shaped door that doubles as a "starship-style boarding ramp."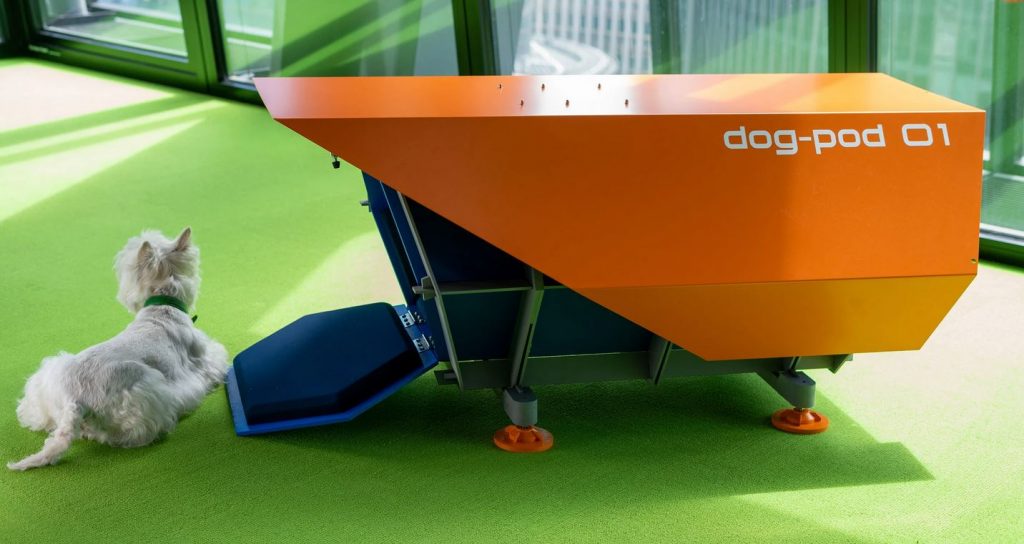 To reduce solar gain and improve the kennel's interior ventilation, the team has incorporated space-age-style air vents into the rear of the structure, and added an orange aluminium sleeve that surrounds the main body partly exposing the structural frame made of marine plywood.
The design has an extruded hexagonal profile and if put into production, enables each modular unit to be easily scaled up to suit larger dogs, interconnected to create supersized kennels, or stacked vertically to offer honeycomb-like pods for dog homes.
Among the 16 kennels shortlisted in the competition at the Goodwoof dog event there is also Dome-Home by Foster + Partners.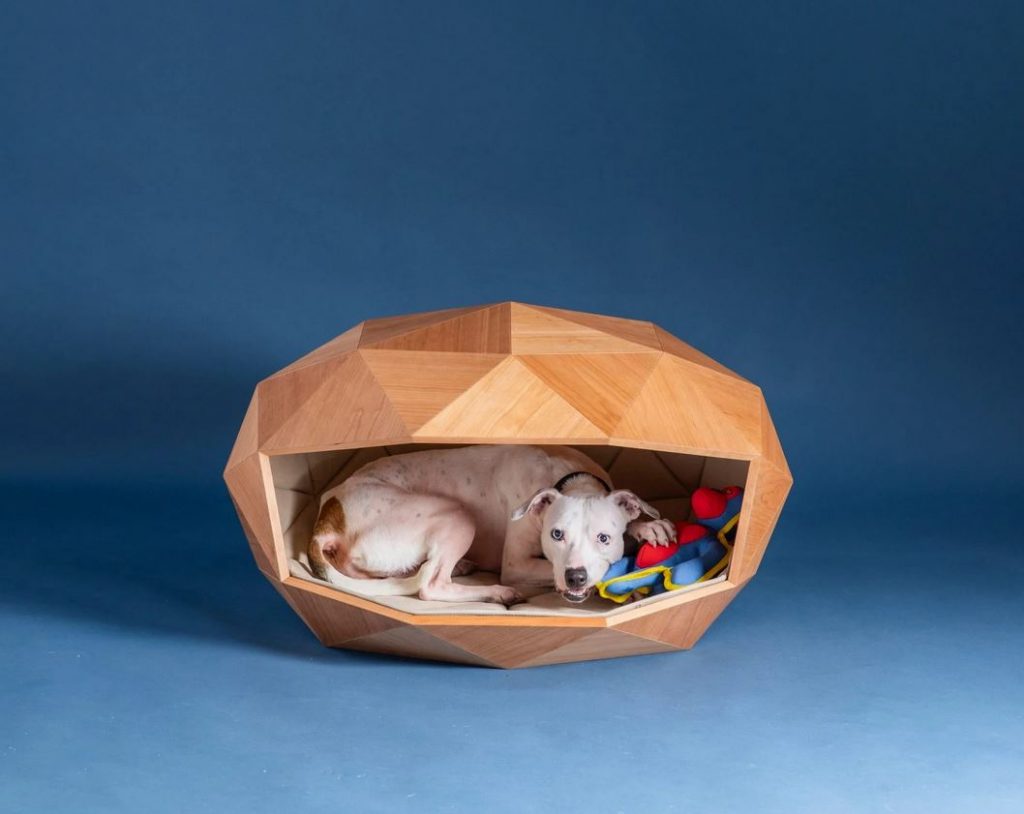 The kennel by the renown British architecture firm is characterised by its cherry wood geodesic exterior hand-built by English furniture maker Benchmark. The design is inspired by the work of Buckminster Fuller, a celebrated and award-winning architect and scientist from America.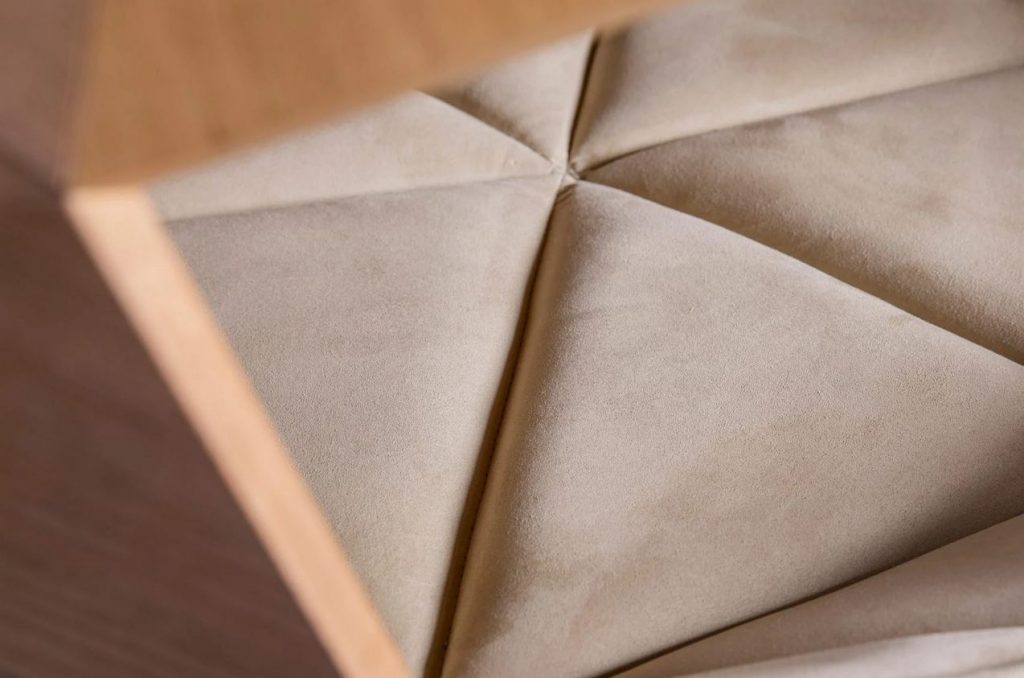 Inside, the bowl-shaped interior has a flexible, removable padded fabric lining that echoes the tessellating geometry of the outer shell, creating a snug yet practical interior for any canine resident.
Designed for the Stanton Williams office mascot, Wilma, The Nook is a kennel for the contemporary city dweller, where apartment living is common and every square millimetre counts. The multi-functional furniture doubles as an armchair and a side table, and it also includes a secret window that provides a direct physical link for affection and treats.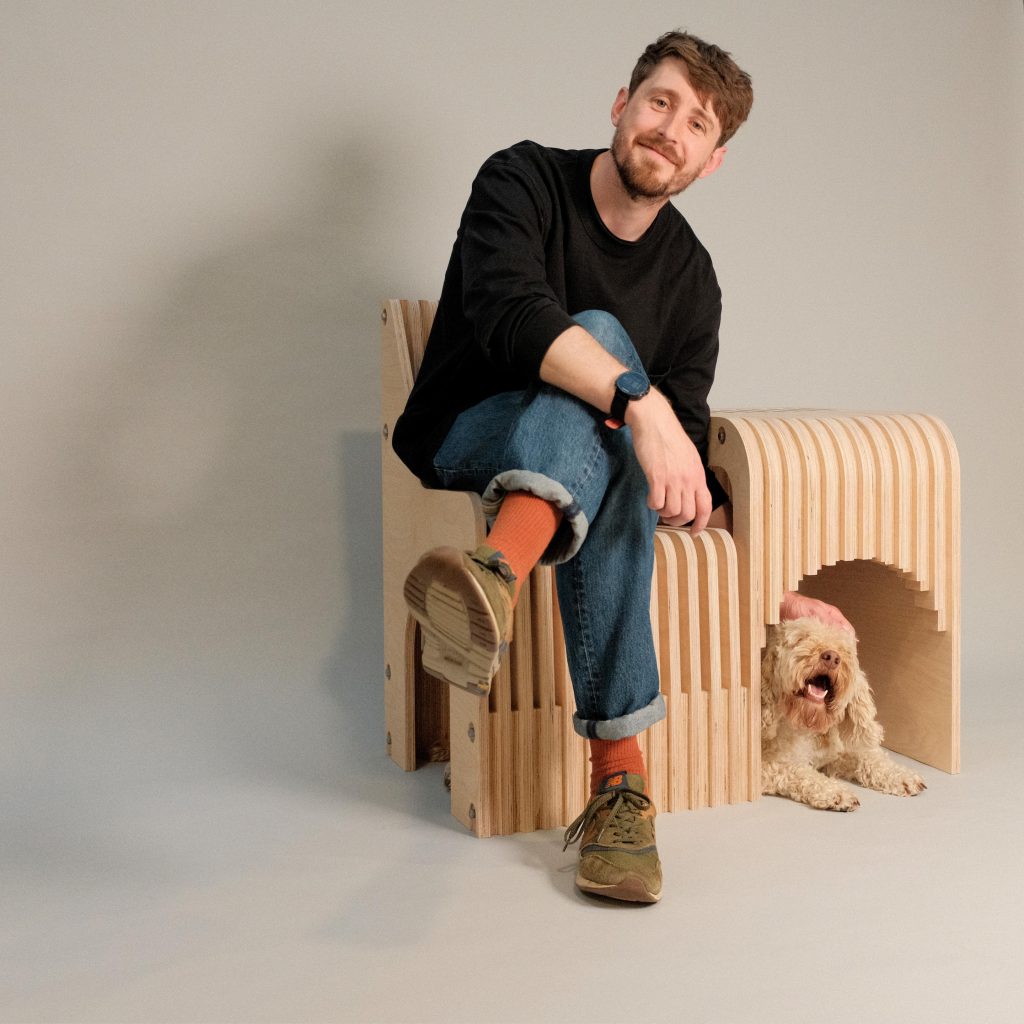 The piece consists of a series of simple repeated components made out of sustainably sourced Latvian plywood, which ensures it is durable and environmentally sound. For the furniture to be easily dismantled and re-assembled, the elements are clamped together with countersunk bolts fixed at either end of threaded rods slotted within.