3D-printed objects seem to be all the rage these days. You can 3D print almost anything from toys to accessories, bike saddles, furniture, and even shoes. Made to order, a pair of 3D printed sneakers  can offer ergonomics that you don't normally get from common footwear.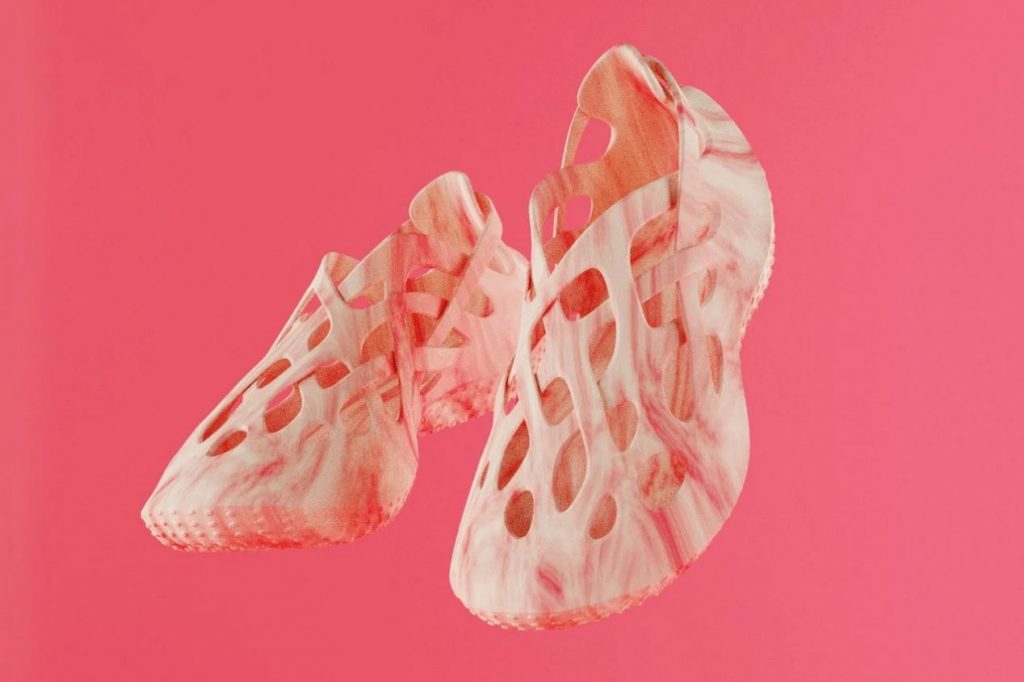 Nurnberg-based designer Daniel Shirley resorted to 3D printing because traditional footwear making techniques – such as traditional injection molding – could not be used to create complicated single-material recovery shoes for hikers. The objective was to figure out how one single material could fulfill every aspect of a shoe's experience from its flexibility to comfort, while giving your feet the support they need after a tough hike.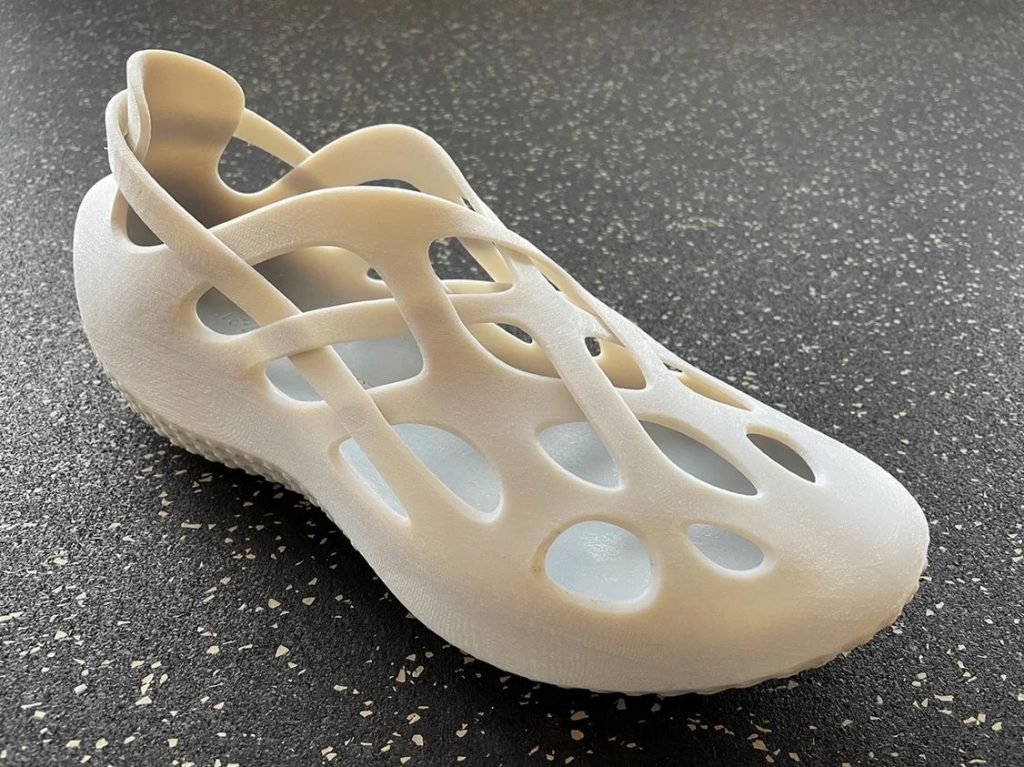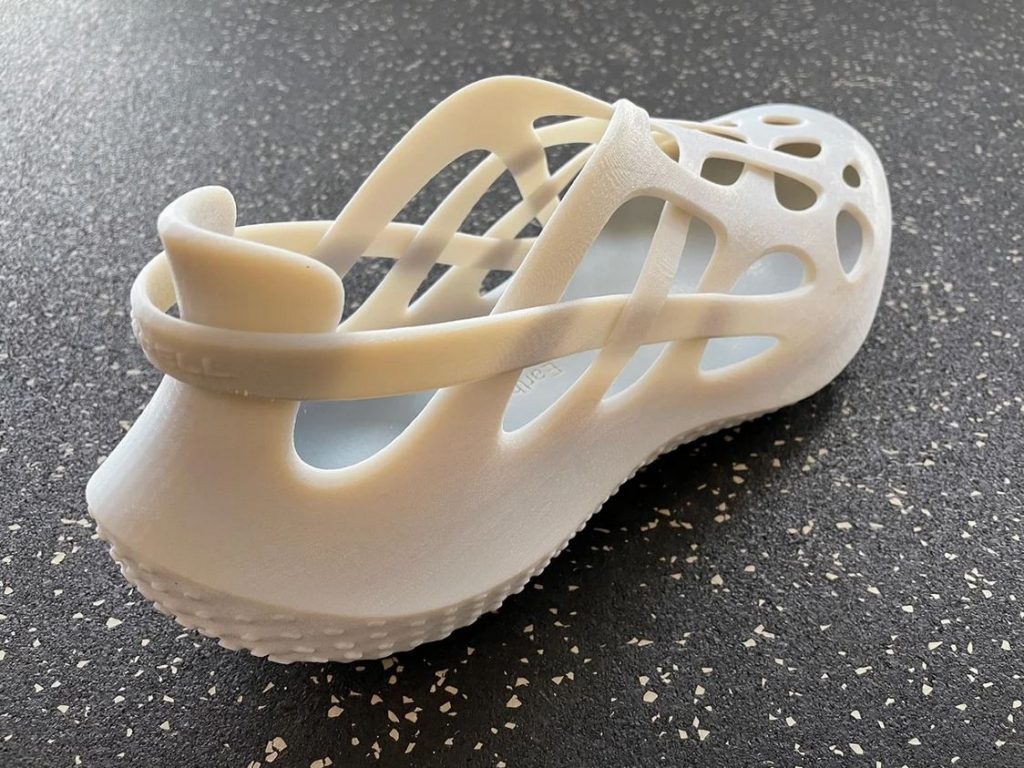 Named Earth Moc, the design features complex lattice of interwoven straps provide the stretch and flexibility of a conventional sandal. This shape is practically impossible to mold in a traditional injection mold, so the designer turned to Switzerland-based Sintratec, a 3D printing and solutions company., to 3D print the shoe with a flexible TPE material.
Prior to that, Shirley created a bespoke low-tech way to model the shoe and visualize the design. He covered a plastic shoe-insert with masking tape and directly sketching on top of it.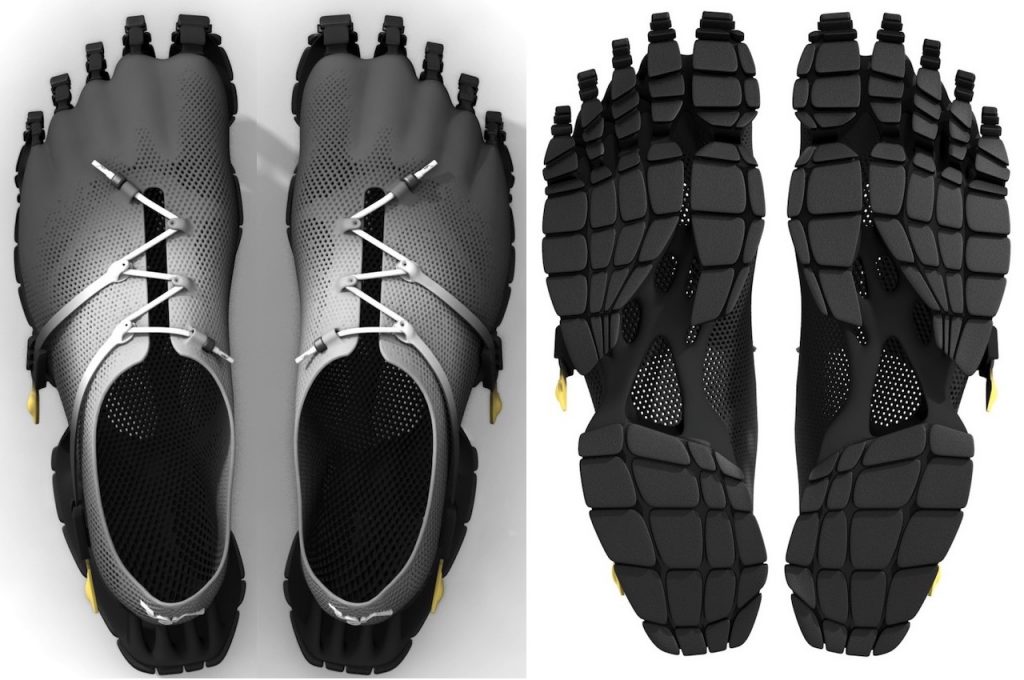 German architect and designer Stephan Henrich has come up with a pair of full 3D shoes meant to be laser sintered with a TPE material. According to Henrich, the material is great for designing shoes for it is mainly soft and flexible while making the footwear rugged and thick enough in areas where it matters.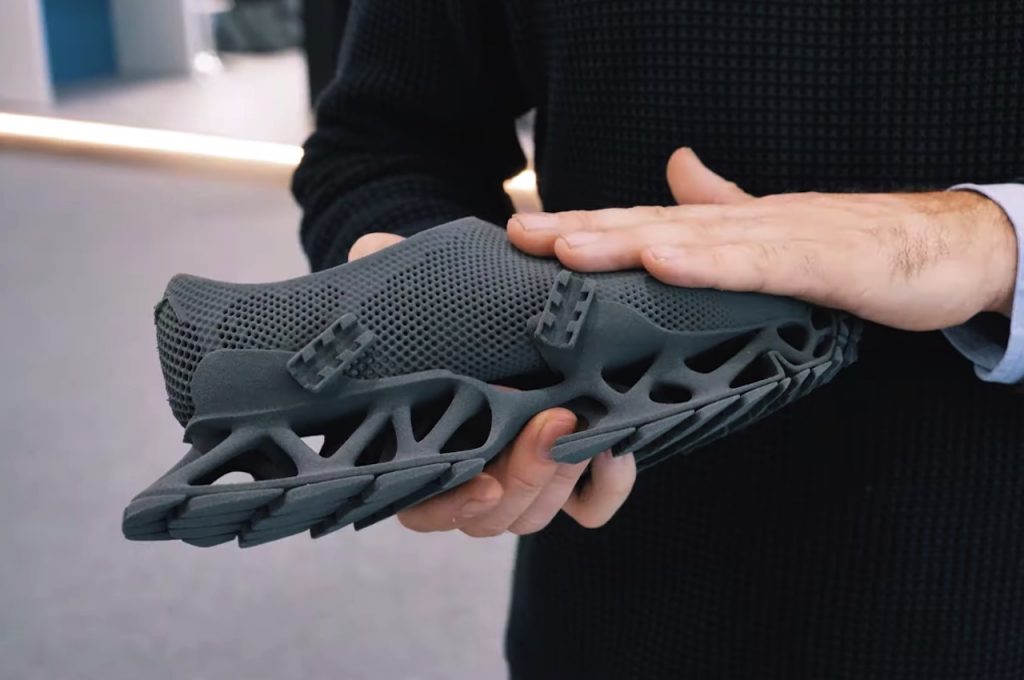 The design is called The Cryptide Sneaker because when one wears and walks with the shoe, they will leave traces like a cryptid would do. The shoe features a sole with an open design made possible by SLS production (Selective Laser Sintering), which is combined with an upper shoe that is also 3D printed  and works like a sock.
Since it's 3D printed, the size and shape of the upper shoe can be customized according to the personal shape of the wearer's foot, which makes the pair utterly comfortable.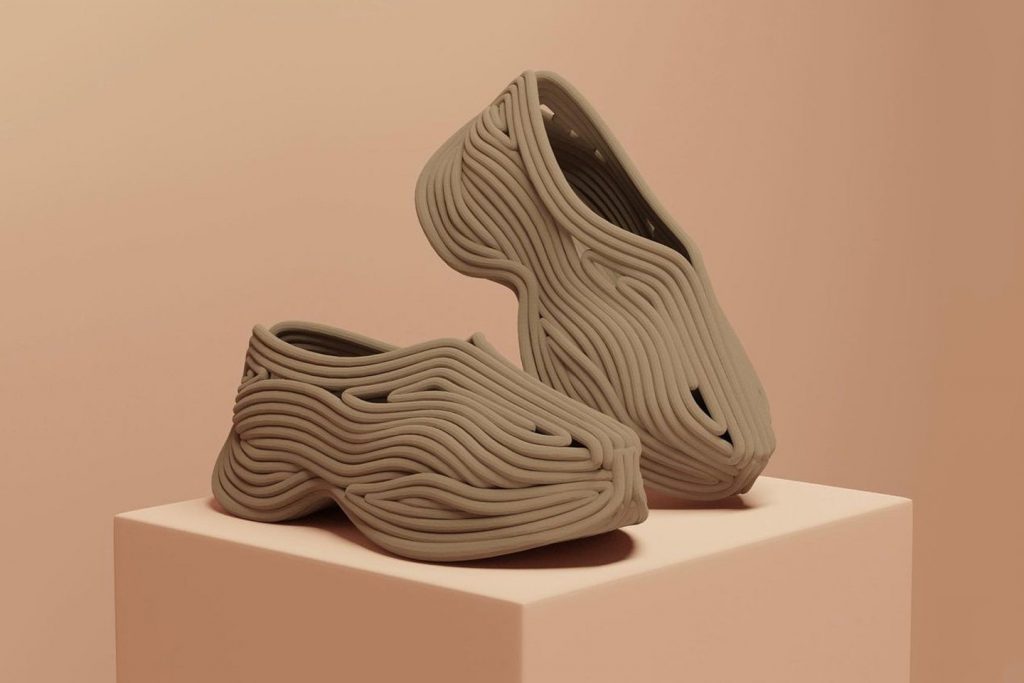 The shoes by Cullan Kerner were made entirely in Gravity Sketch, a free VR software, specially for 3D printing. The model gets imported into a 3D printing software, and the printer meticulously builds the design layer by layer using a single flexible elastomeric material.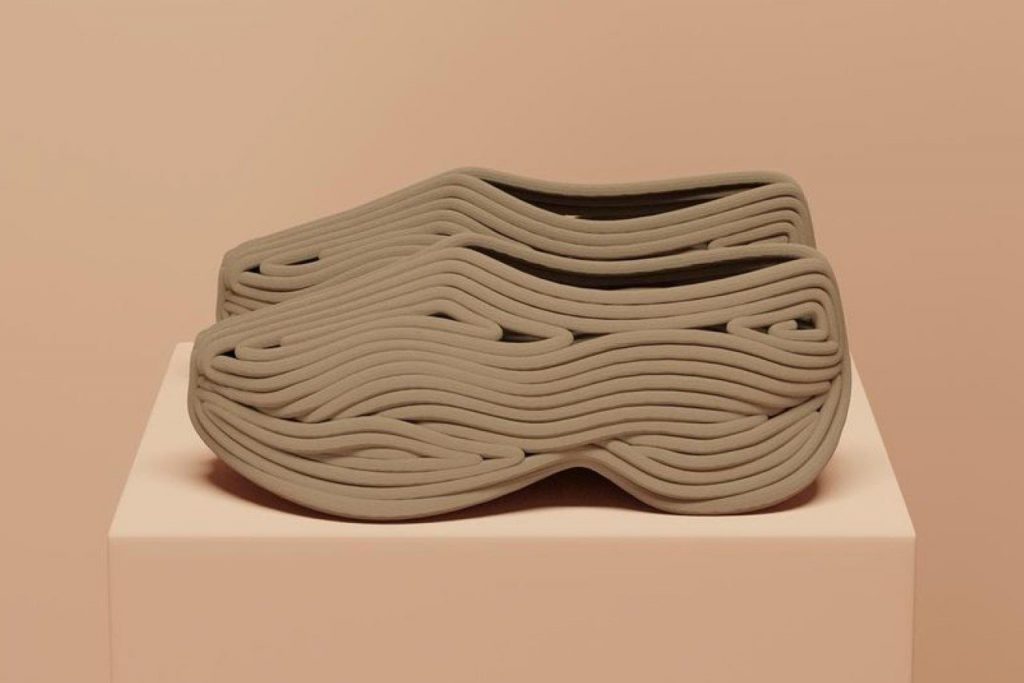 Although they shoes are currently not in production, the 3D files are available as NFTs on Exchange Art for people who want to 3D print their own pair of wildly futuristic shoes. The great advantage of the approach is that the user does not need to work with pre-set sizes, the shoes are made to order.