Even a pair of boards taken from two logs of the same species may not look exactly alike. That is because color, texture, and grain, all come into play for a species' visual appeal. Product designers experiment with new methods to beautifully embellish wooden materials using this peculiar quality of wood grain.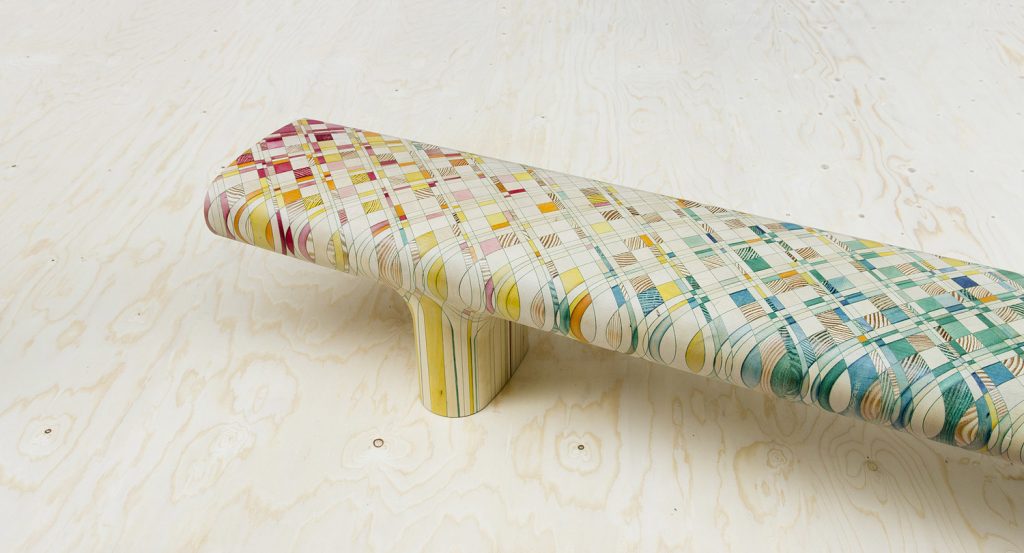 After many years of trying to fully soak pigment into timber, London-based design and research practice Raw Edges found the right combination of dye and wood types to create colourful three-dimensional patterns across the Engrain furniture collection, which consists of a bench, an armchair and a console table. The idea behind the series is to harness the grain of the wood in order to carry dye right the way through sections of timber.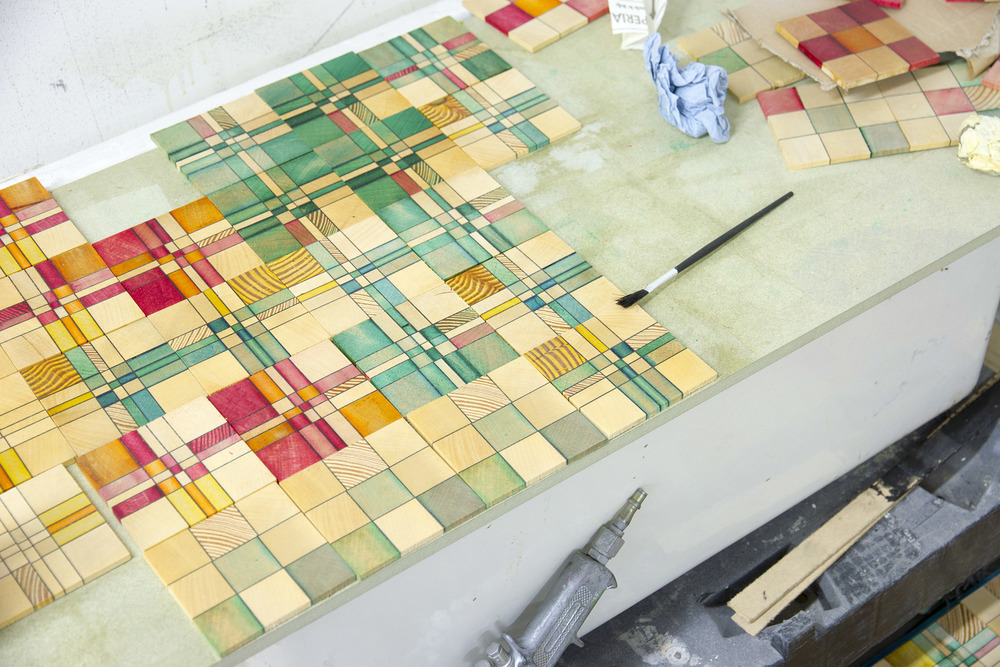 The technique is a combination of craftsmanship and computer technology. Blocks dyed with different pigments are glued together with the grains facing vertically to create three-dimensional patterns prior to being shaped with a computer numerically controlled (CNC) machine.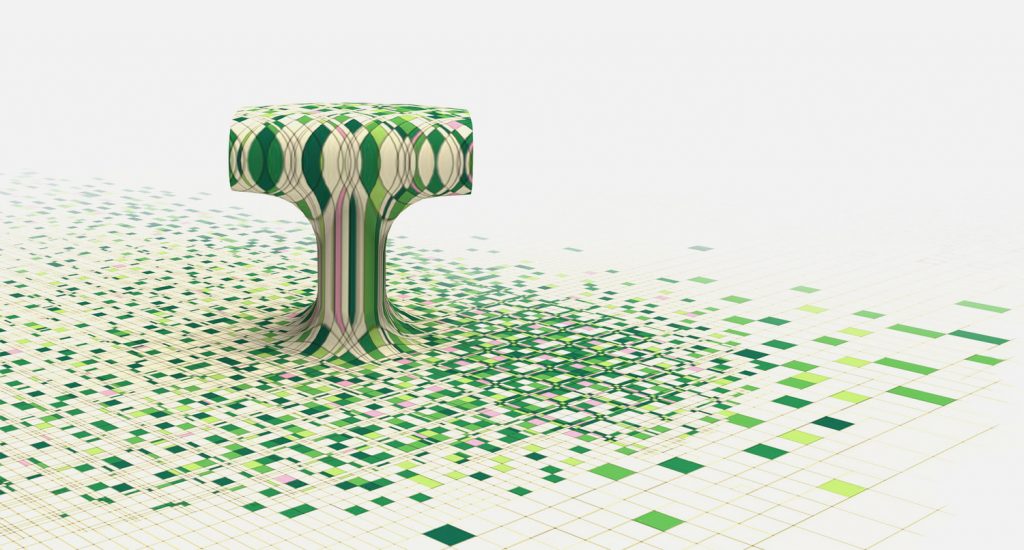 The grid arrangement of the coloured blocks introduces what we usually see in textiles into three-dimensional wooden piece. When sculpting these 2D patterned blocks into the furniture pieces, the volumetric shape distorts the graphic patterns in a surprising and unexpected way that feels almost like a three dimensional marquetry. As the pattern relies on the form, all three pieces of the furniture differ in shape, so various compositions are revealed.
Japanese designer Yuki Yoshikawa of Nanashiproducts used layers of acrylic gouache paint to highlight wood grains on the seat and back of these simple chairs. Aptly named Grain Chair, the design was developed specially for the waiting rooms of Japanese beauty parlours.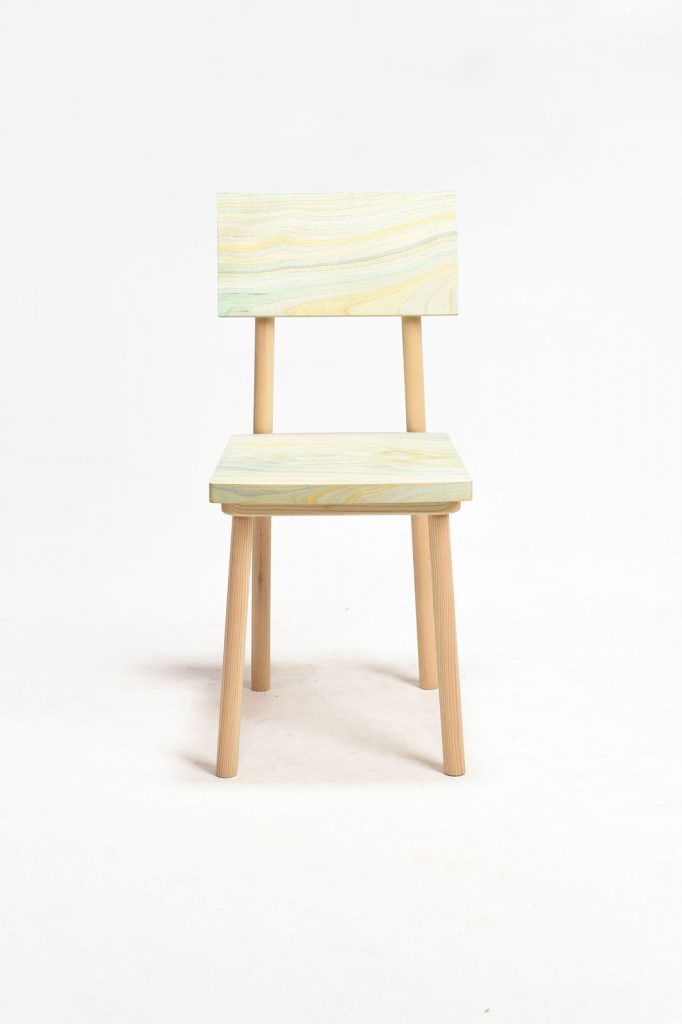 The supporting frame and legs are handmade of solid cherry wood in collaboration with woodworking craftsmen in Japan, while the seat and back are made from are made from sections of kalopanax, a native Japanese tree.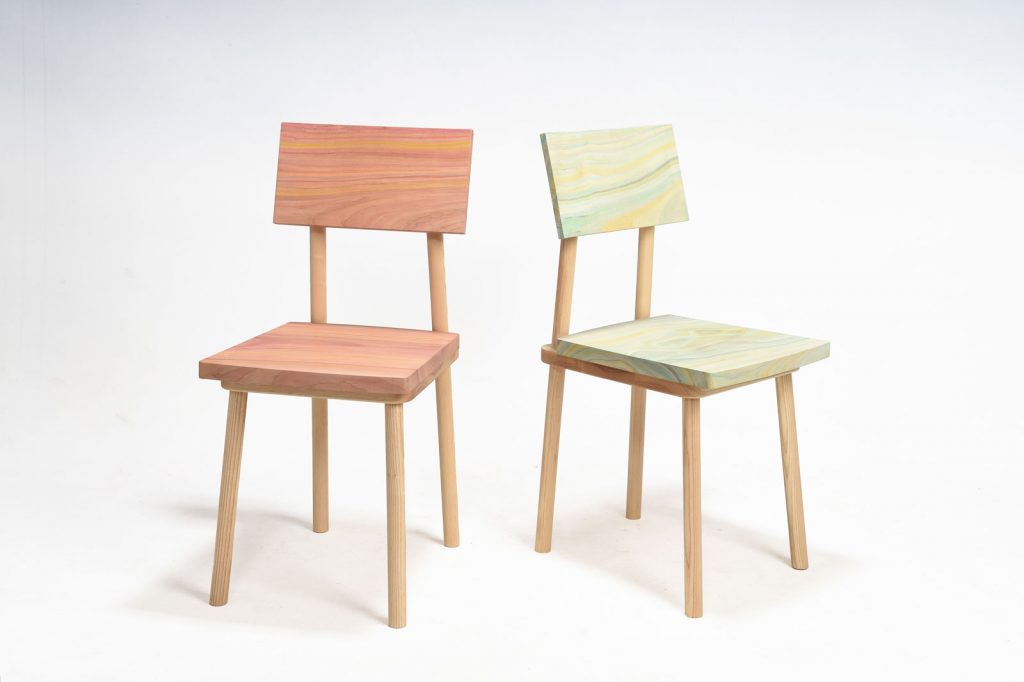 After the chairs are assembled, the kalopanax elements are hand-painted with gouache paint to pick out the grain in the wood, then they are filed down with paper and repainted multiple times until the desired effect is achieved. Taking inspiration from the colours and shapes found in nature, the designer has chosen tints of green, red and blue to represent spring leaves, autumn leaves and the sky.
Royal College of Art graduate Simin Qiu carefully cuts and hand-glues together tiny pieces of waste pine wood to create bespoke grain patterns for a range of stationary items including storage boxes, a clock, a ruler and a sliding box for keeping pencils in. The End Grain project explores the potential high values of pine and experiments with new and contemporary wood handcraft skills.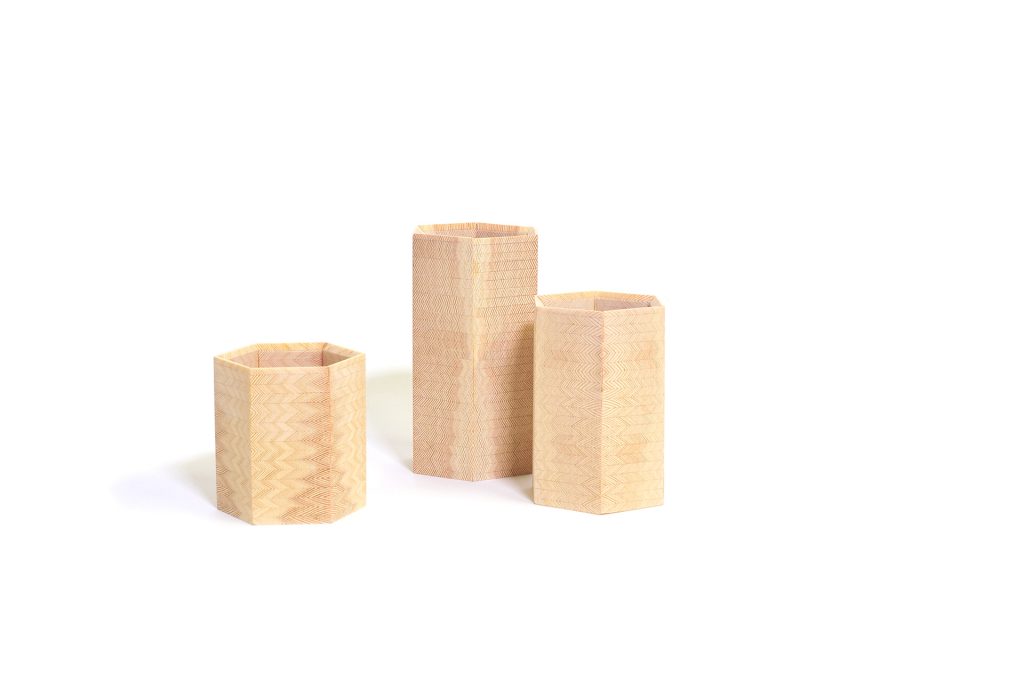 As pine is the most commercially prevalent species of tree throughout the world and is widely used in carpentry, there are lots of off-cut material wastes that can't be used for large products. Qiu made up his mind to cut these into small pieces of 5mm thickness, which he then glues together like mirror images to create new patterns.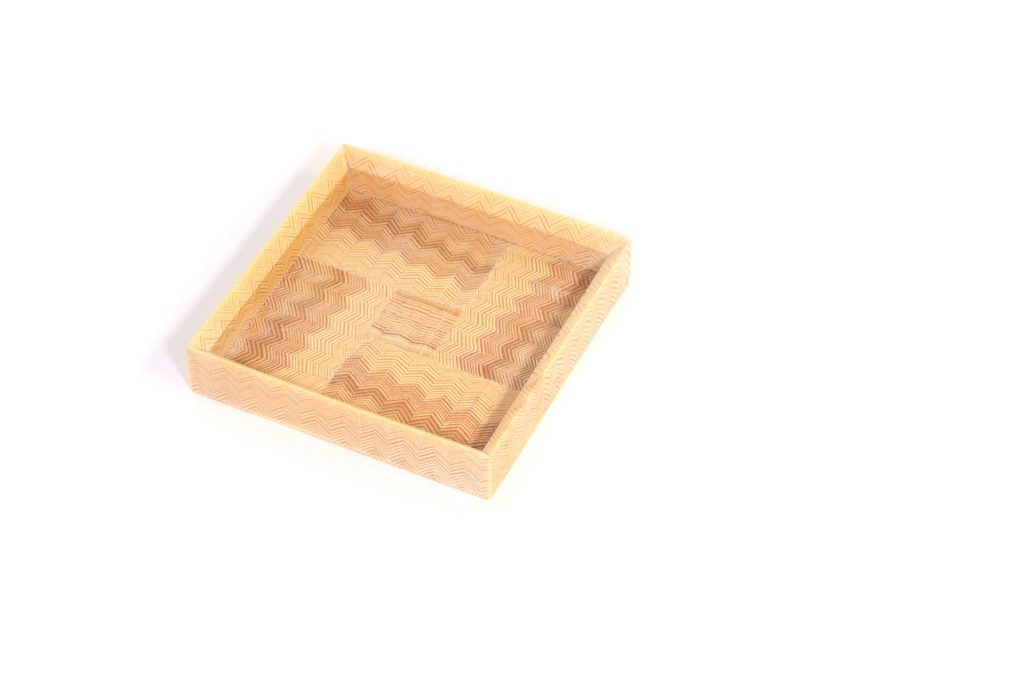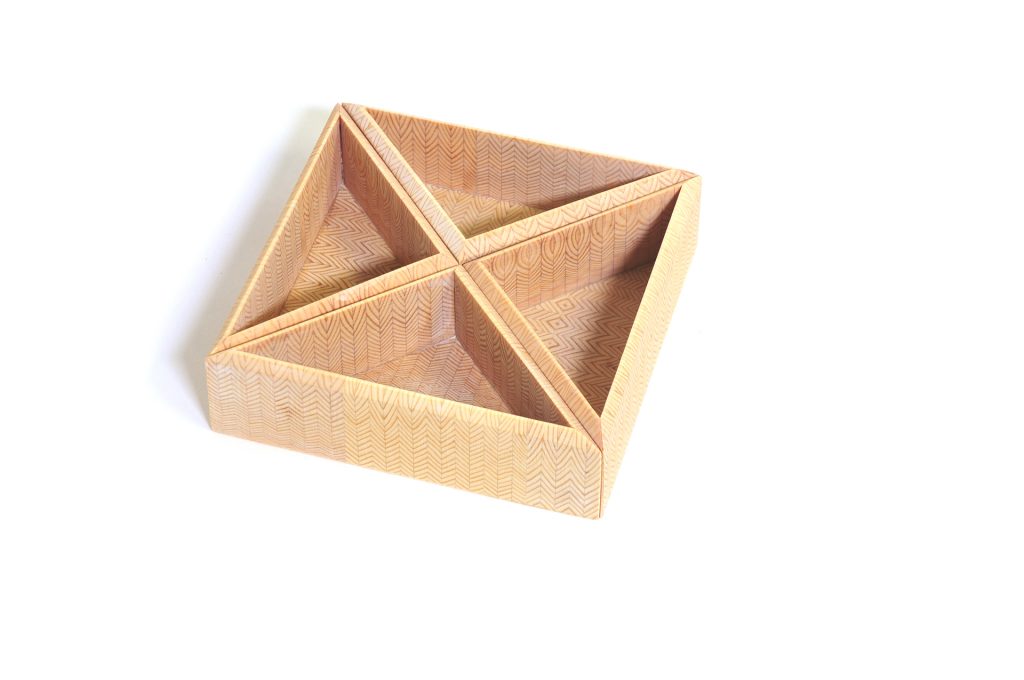 The designer also found that by cutting the pine into 10-millimetre slices across the grain, the microscopic tubes allow a small amount of light to pass through. Finally, the perfecting skills of craftsmanship transform the off-cut pine into high-end objects with elegant finishes.