The popularity of flatpack ready-to-assemble furniture has grown massively since its invention over 50 years ago. Its biggest advantage is that pieces of wood can be put together surface-by-surface without tools or complex instructions. We have selected a number of furniture designs that are more efficient and easy-to-assemble than DIY products we have seen so far.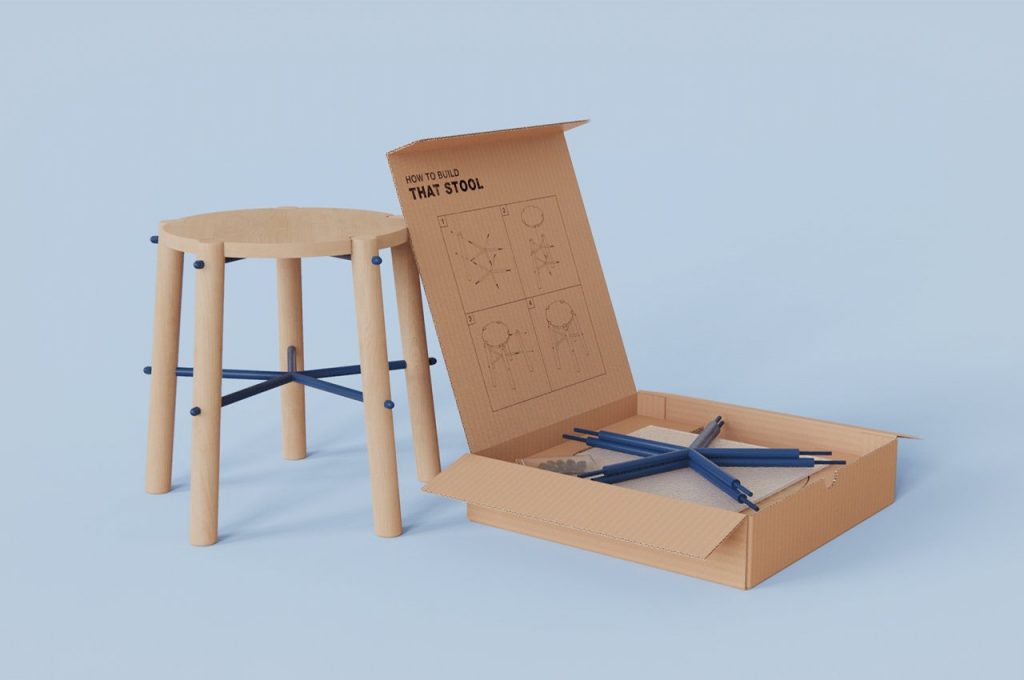 Local Danilo Calvache Design Studio has set out to develop affordable, decent furniture for social housing in San Juan de Pasto in southern Colombia . For these people struggling to cover basic living expenses, they have developed Plural, a home furniture collection that is as functional as it is aesthetic, and what's important it comes as a really reasonable cost.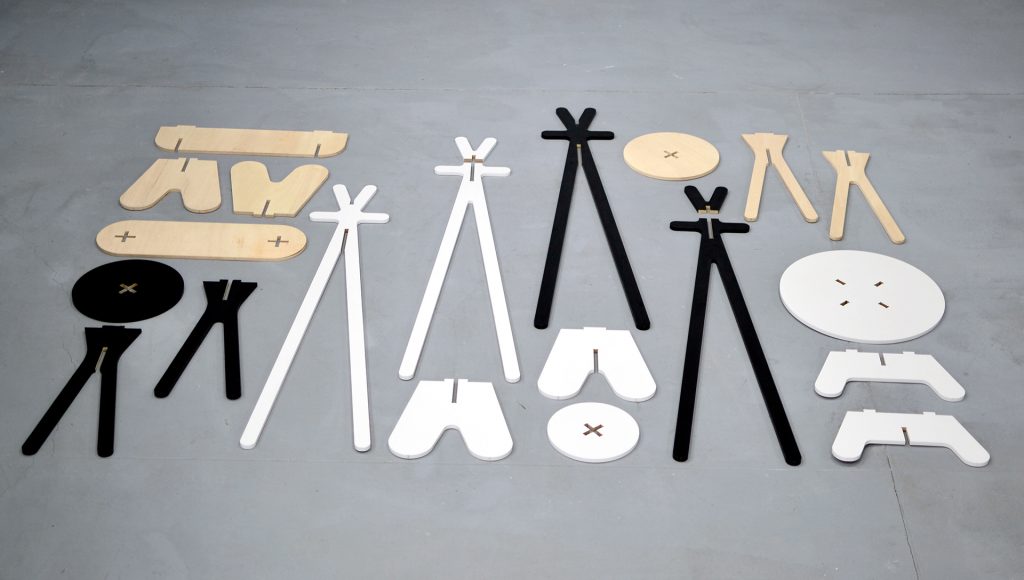 The series comprises Chopstick coat rack, Mia mini bench, Luna coffee table, Sia side table, and the Trio stool, all of which are available as open-source files for self-production. The solution came via small-batch production, produced via CNC milling with infinitely editable digital files.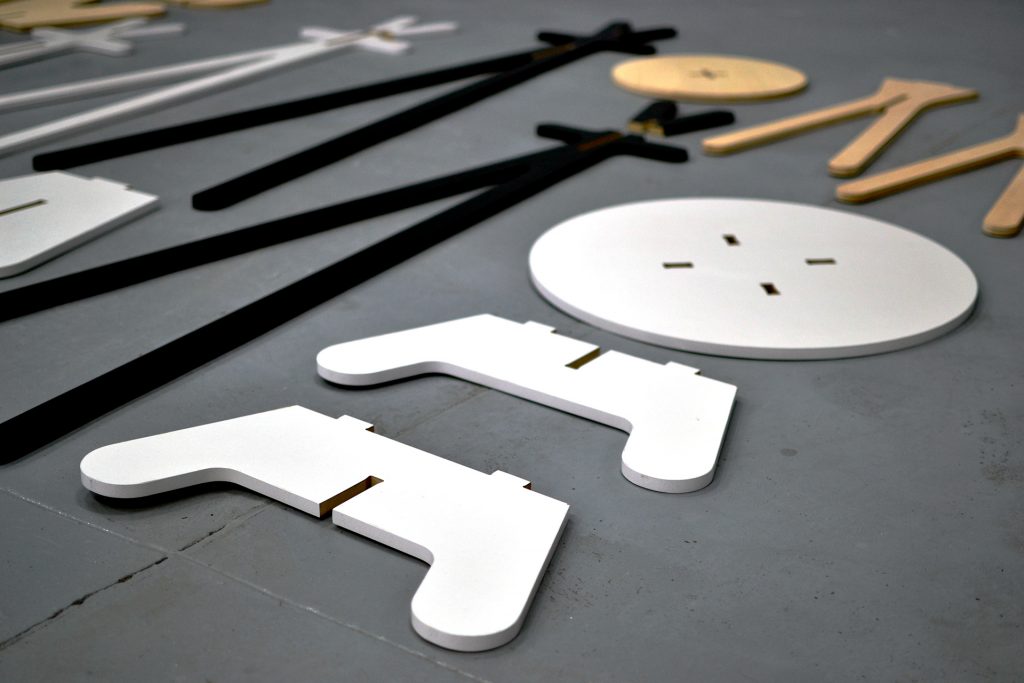 Objects are built on demand, and their price may vary according to the desired finishes. The pieces require no special tooling to manufacture and assemble and are fitted using a series of basic joints.
Shanghai-based studio Staxxiom founded by Richard Langone & Leilei Peng create simplified and wonderfully minimal aesthetic furniture that are ridiculously easy to assemble without a manual. The collection consists of laser-cut pieces of wood that simply interlock to create furniture designs, which are functional and eco-friendly, as well as visually and physically simple.
The series includes a variety of stools, side tables, coffee tables, and cabinets, all of which are extremely easy to produce – the elements made from HDF or High-Density Fiber, a robust composite made from compressed sawdust, are CNC-cut, flat-packed, and shipped. The number of parts for each design range between 3 and 5, which makes them incredibly simple to assemble. This unique approach benefits environment too, for the furniture has a lower carbon footprint because it flat-packs while shipping.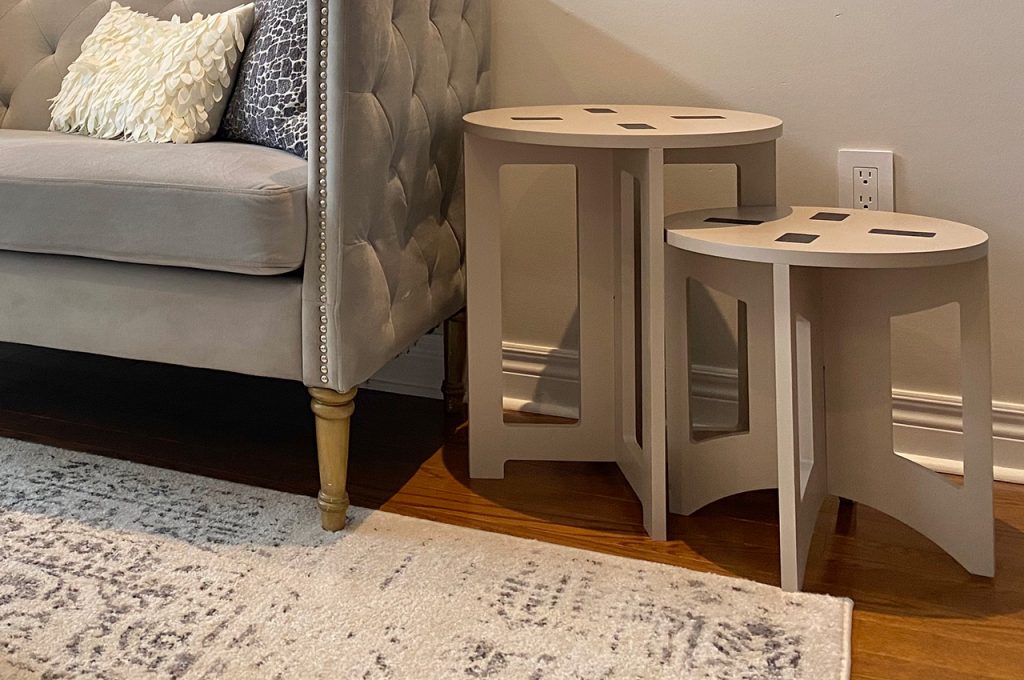 The resulting objects are durable enough to last over 20 years, and can easily be pulled apart and recycled when discarded. They are incredibly good at load-bearing too, with even the smallest stools supporting over 220kg.
Alondra Elizalde, Mexican industrial designer based in Seville, Spain, has developed a flatpack versatile stool that is specially designed for easy assembly and storage. Named That Stool, the piece is comprised of only a few parts: a seat rest, five legs, a couple of star-shaped spindles, and some connecting nuts and bolts, all contained within a flatpack cardboard box that comes with assembly instructions imprinted on the underside.
The stool can be assembled in only four steps without any additional hardware needed. Legs are attached to the corresponding screws on the star-shaped spindles. After that, they are secured by connecting fasteners in place, providing a sturdy bolster for the seat rest to mount.