In places where excessive heat increases the need for cold air, air conditioning are constantly taking great amounts of energy and leaking coolant gas in the process, directly fueling the ongoing climate crisis. Designers and researchers, however, develop more sustainable natural cooling methods that imply zero electricity consumption, thus allowing us to live in harmony with the environment.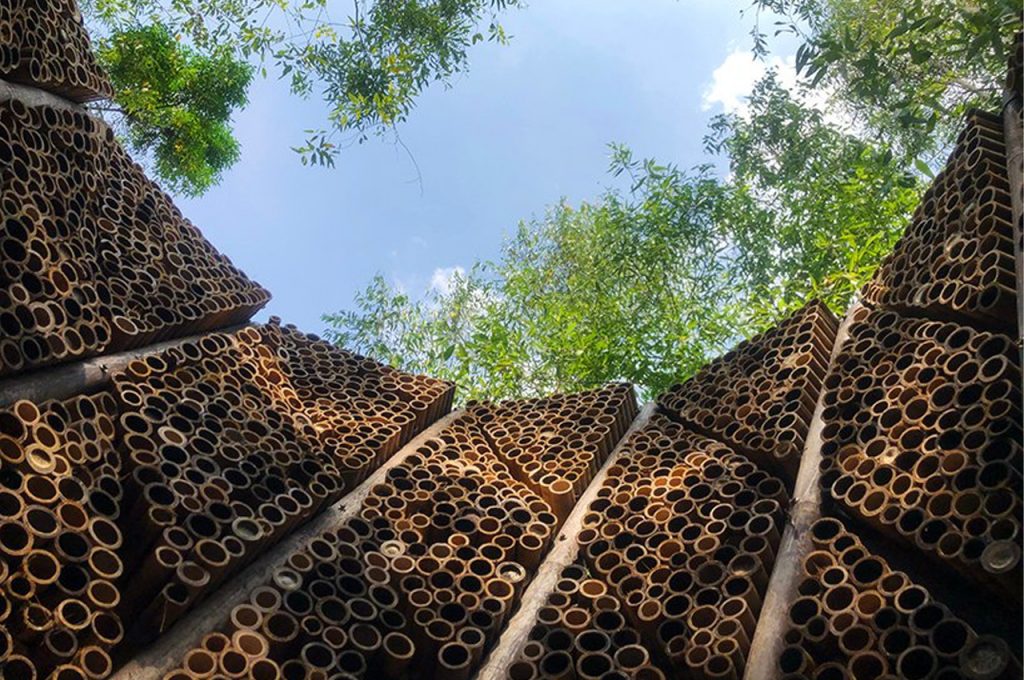 Israeli designers Mey and Boaz Kahn have taken cues from an ancient Middle-Eastern tradition, the Jara, to develop an ingenuous system of natural coolers that work by evaporating water. The Jara is a jug containing cooling water, which works by evaporating and seeping through the clay it is made of.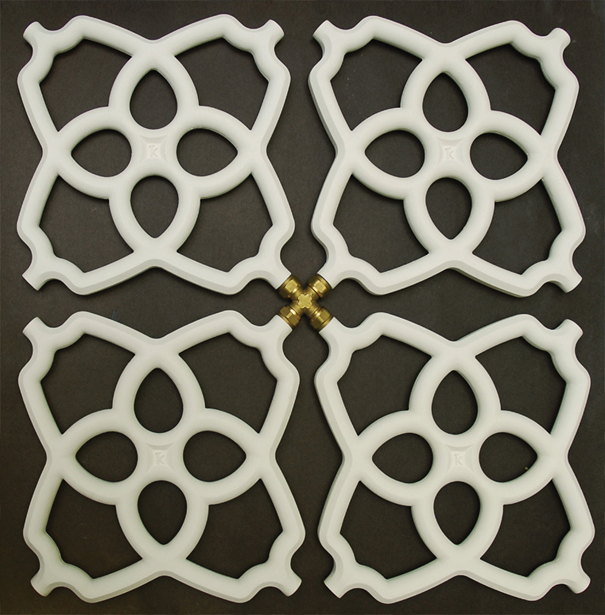 The original design, named ECOoler, comprises a tube system based on hollow ceramic tiles that can carry and transfer water. These connect via water hose nozzles, creating a natural cooling screen reminiscent of the Mashrabiya, an ages-old Middle-Eastern architectural element that is traditionally used as a partition of clay or cement brick between the inside and the outside, which helps maintain privacy whilst allowing air and light into internal spaces.
Tokyo-based design group Intsui Design has also proposed clay as a natural and cost-effective air cooler. Terracotta Valley Wind concept comprises an in-station passive cooling wall composed of spliced terracotta tiles, with an automatic water supply system woven between them. A stainless steel frame implanted with water pipes is used to humidify the tiles by reclaimed water, while terracotta is an inexpensive and easy-to-source material that allows water to quickly evaporate, cooling both the tile and the air around it.
To circulate this cooled air, the system ingeniously utilizes the unused train-induced wind resource. Using train's movement as free energy completely nullifies the Terracotta Valley Wind's electrical needs, making it a cost-effective solution that is pollution-free and does not require any electricity.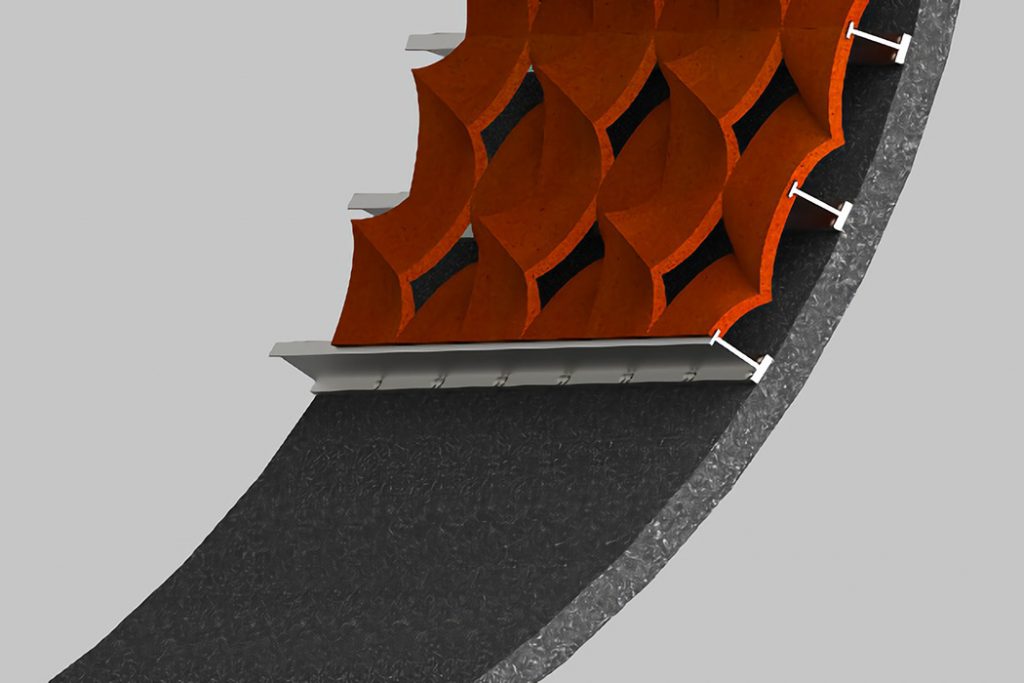 The tiling design is both eye-catching and functional, which has earned it a deserved Finalist spot at the Lexus Design Award 2021.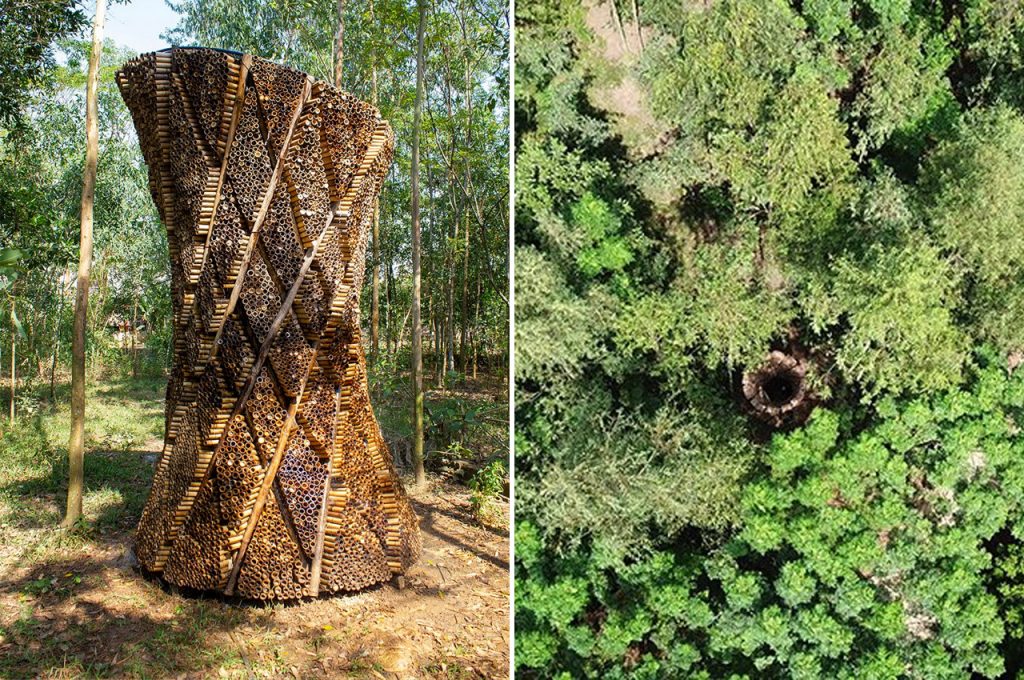 French multidisciplinary firm AREP has developed a bamboo tower in Hanoi, Vietnam, that naturally cools air through the adiabatic principle by using "the natural freshness of water." Forming a hyperboloid shape for structural stability, the cooling device is conceived as a sustainable, low-tech, and affordable solution to combatting the climate crisis.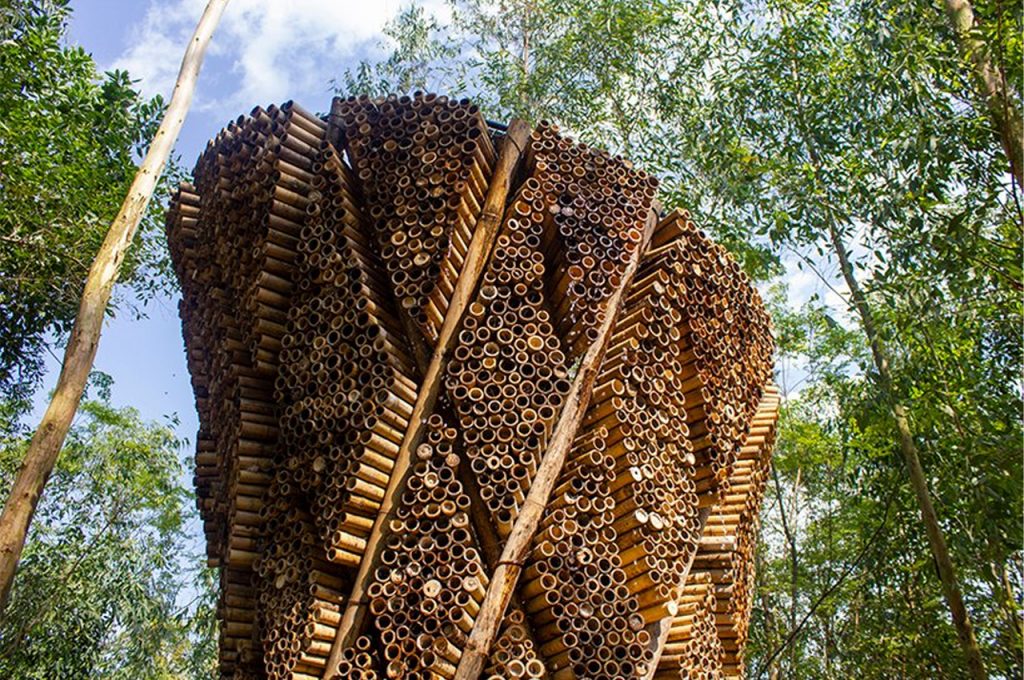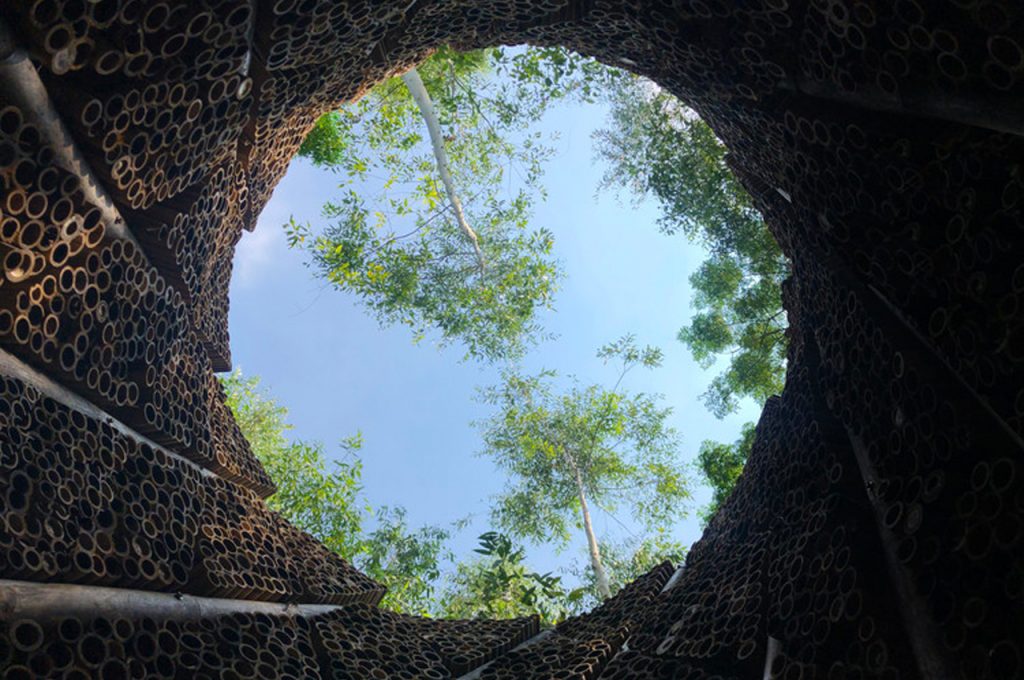 According to the architects, to evaporate, water needs energy, which is 'absorbed' from the heat of the ambient air, thus generating the cooling effect. The team has built a grid of bamboo poles that transfer water through gravity. A blower installed at its centtre takes the hot air from above and pushes it down at human height. As it crosses the water twice, the air is naturally cooled by the adiabatic principle.
The whole structure is inspired by the city's local craftsmanship and is built responsibly from abundant, local resources.