Contemporary houses made using local soil are not anything like a dark Hobbit hole. Ingenuous architects redefine earth architecture delivering sustainable soil-based structures that establish strong connection with the environment.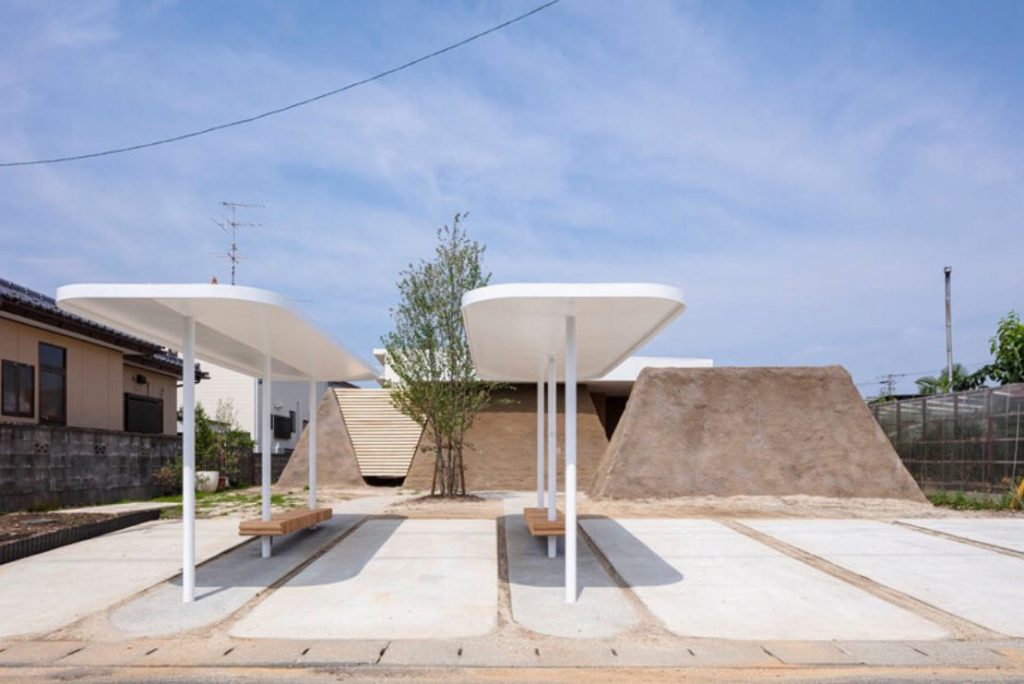 The Koohk pavilion designed and built by a team of Iranian students within the university campus is a combination of traditional Middle Eastern construction methods and modern technology such as soil engineering. Supervised by architect Hossein Moradi, the project intends to encourage future architects learn and utilize forgotten local crafts.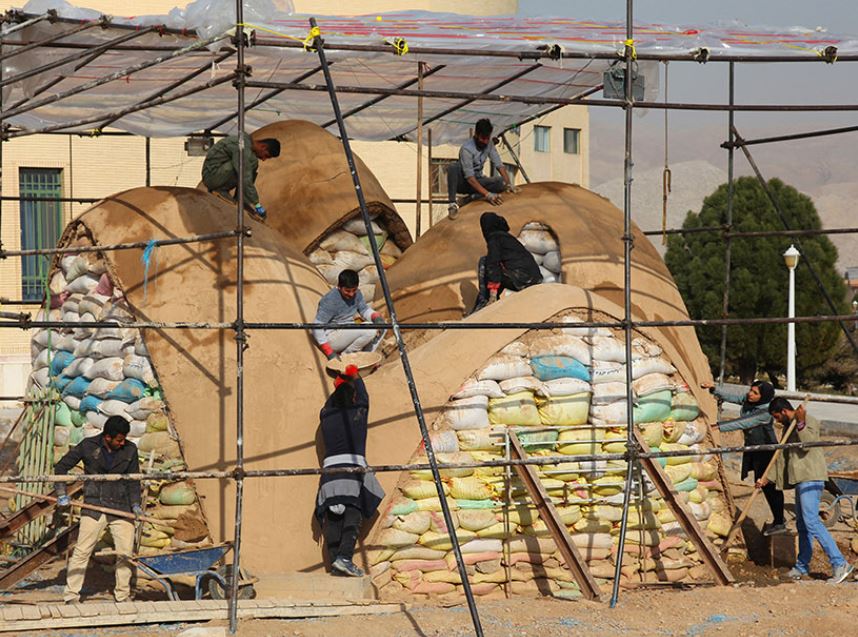 The key aim of the project was to make a temporary structure using soil taken from the field surrounding the pavilion. First, the team completed a form from nine connected arcs ranging from 210 to 530 cm in height using local soil and sacks in three different sizes. Larger sacks resist more pressure, while smaller ones allow for easier moving and forming. To make this complicated shape polished and ready to add bricks, the surface was coated with mud.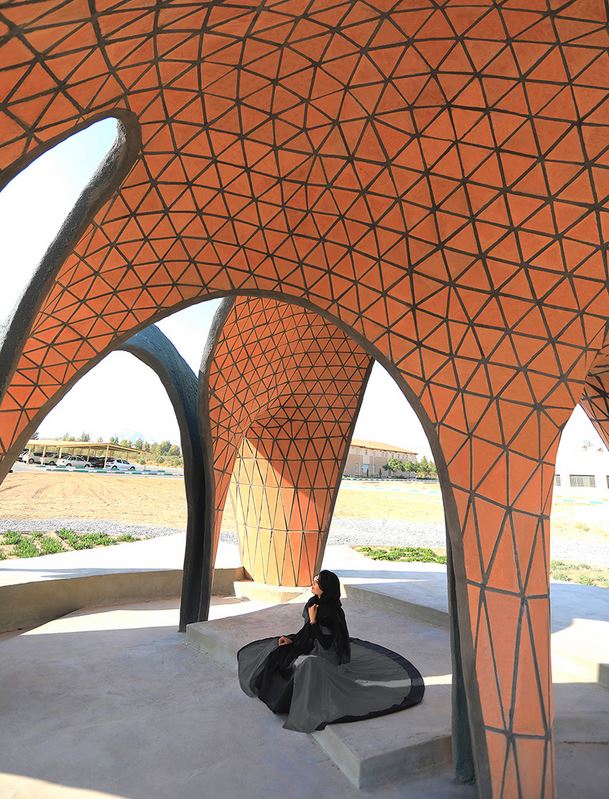 According to the team, the use of sand as the primary construction material reduces greenhouse gas emissions, pollution and damage to the ecosystem.
When asked to develop a residence in Minamisoma city for a client who was forced to leave his home after the great East Japan earthquake of 2011, local architecture studio ADX settled on a single-story 'Soil House' built using surplus soil excavated during construction. This allowed the building to establish a strong connection with nature despite the urban surrounding.
During the project, the team found that disposal of the soil costed much more than their original estimation, so they decided to shift their plan from disposing to utilizing it as a material of construction.
The architects erected trapezoid walls not unlike children's sandcastles and sprayed them with expanded polystyrene with a method of EPS civil engineering for the purpose of using both walls inside and outside as a building structure.
Architect Marc Thorpe has collaborated with social housing company Échale to build a set of houses outside of Kampala, the capital city of Uganda, using Ecoblocks, bio-bricks made from local soil with a mixture of cement, sand, lime and water. Scheduled for completion this spring, the project comprises ten one-storey bungalows featuring three bedrooms and two bathrooms, a kitchen and living and dining areas, as well as large terraces that will wrap around the houses' fronts and sides.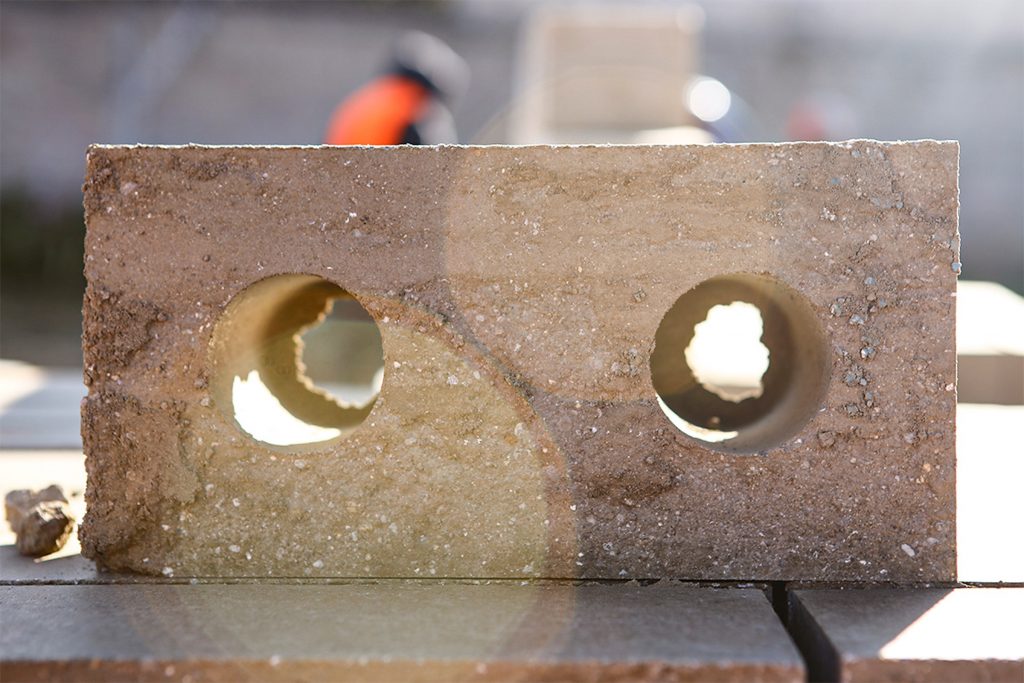 Locally sourced and fully recyclable, Ecoblock produces by 30 per cent less carbon dioxide emissions. It is a bioclimatic, thermal and acoustic insulator and is more resistant than cement block. The houses will include a whole range of other sustainable features.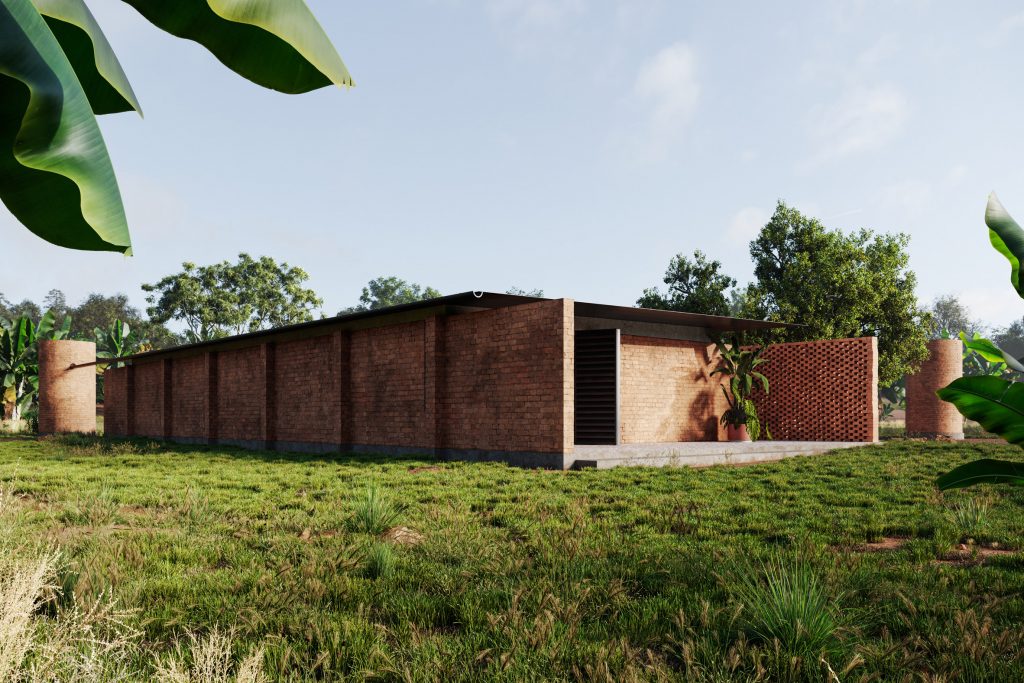 Their large flat roofs will be fitted with solar panels to generate electricity and gutters connected to an adjacent water tower so that rainwater harvested from the roofs can be stored and used. This solution intends to prevent the community from being deprived of a water supply in case of a drought. Wood-burning stoves – commonly found in Ugandan houses – will be placed on the terraces where they will be connected to the kitchens.
According to Thorpe, the project is designed to provide low-cost housing for middle- and lower-income families in Uganda, to address a shortage of housing units.