Modular furniture is a perfect solution for those willing to declutter and live a minimalist lifestyle. Tailored to arrange flexible spaces as per your needs, these designs can be assembled and disassembled to transform your space furniture on a daily basis, without buying new furniture.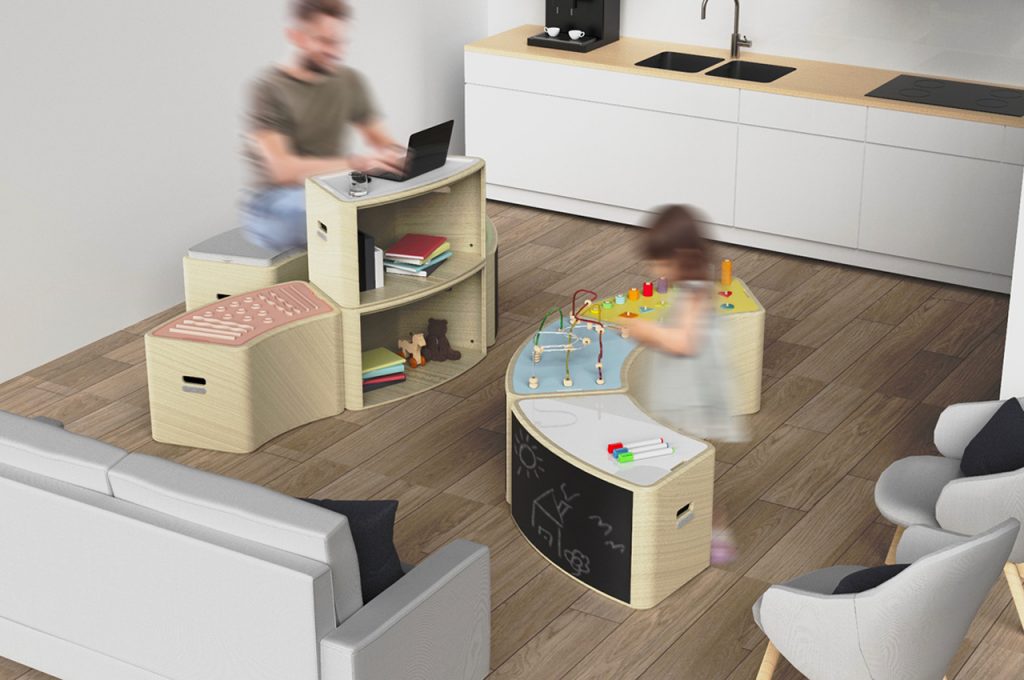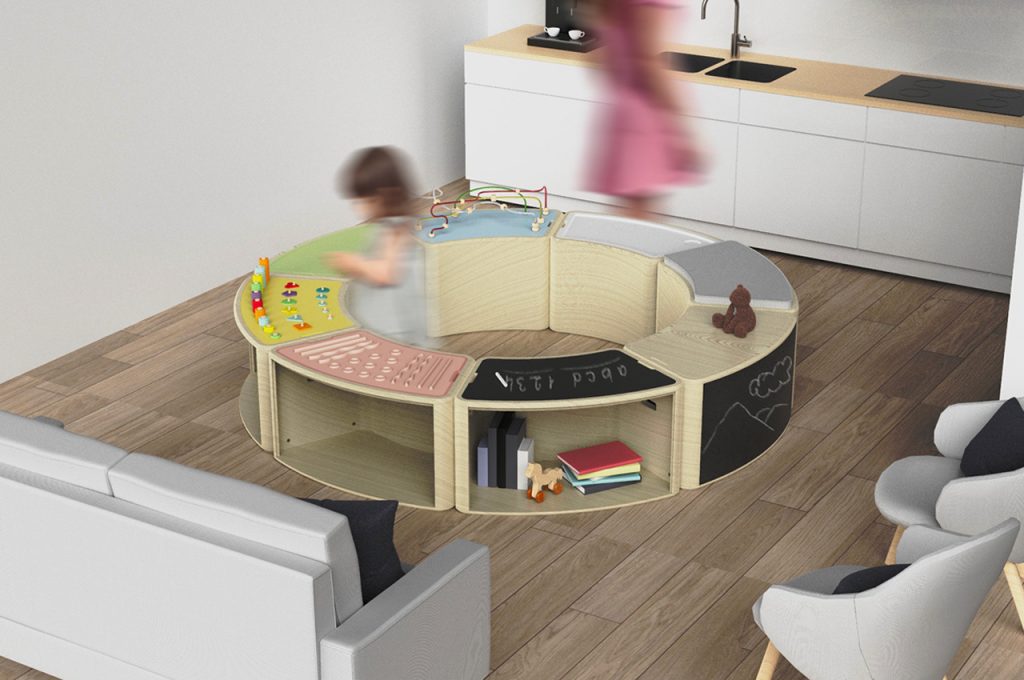 Turkey-based product designer Buse Kaya has developed Loop, a modular furniture system that aims to keep kids entertained while their parents are working from home. Designed to adapt to any living space, the system comprises a series of play and work modules that can be reconfigured in countless different ways.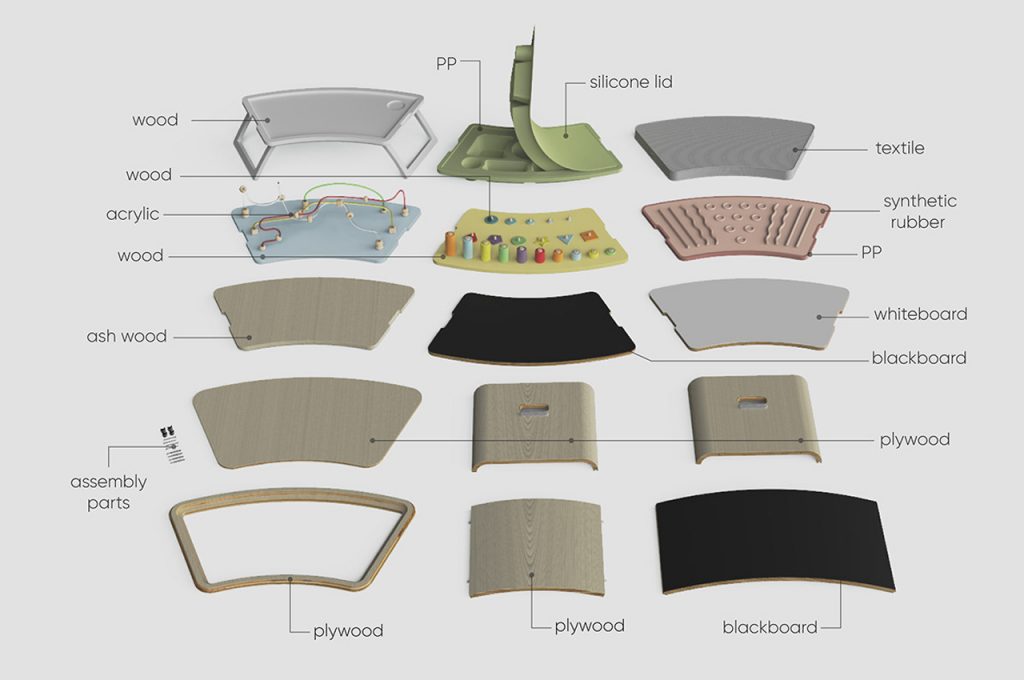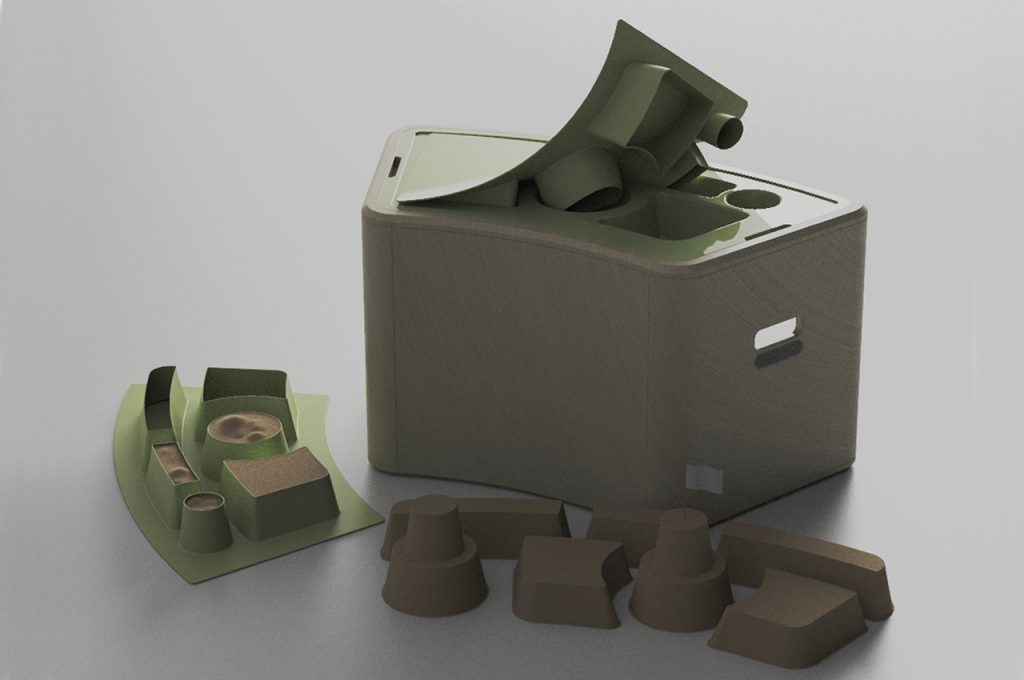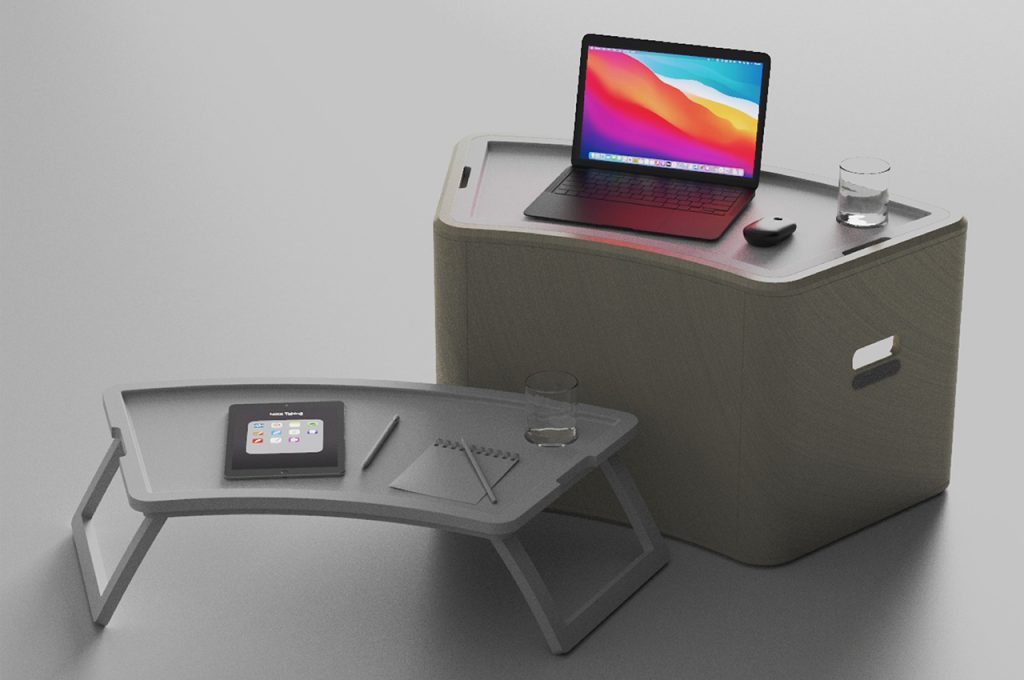 Each play module comes with its own function and personality, offering an array of different play spaces for children to stay entertained with a chalkboard, a bead maze or tactile puzzles, and within eyesight. At the same time, the attachable work modules can be stacked on top of one another to create a partition and standing desk, or form multifunctional storage space.
Furniture Design Department of Stroganov Moscow State Academy of Arts and Industry has created a collection of modular furniture for a teenager's room, allowing young people to create a safe personal space for themselves.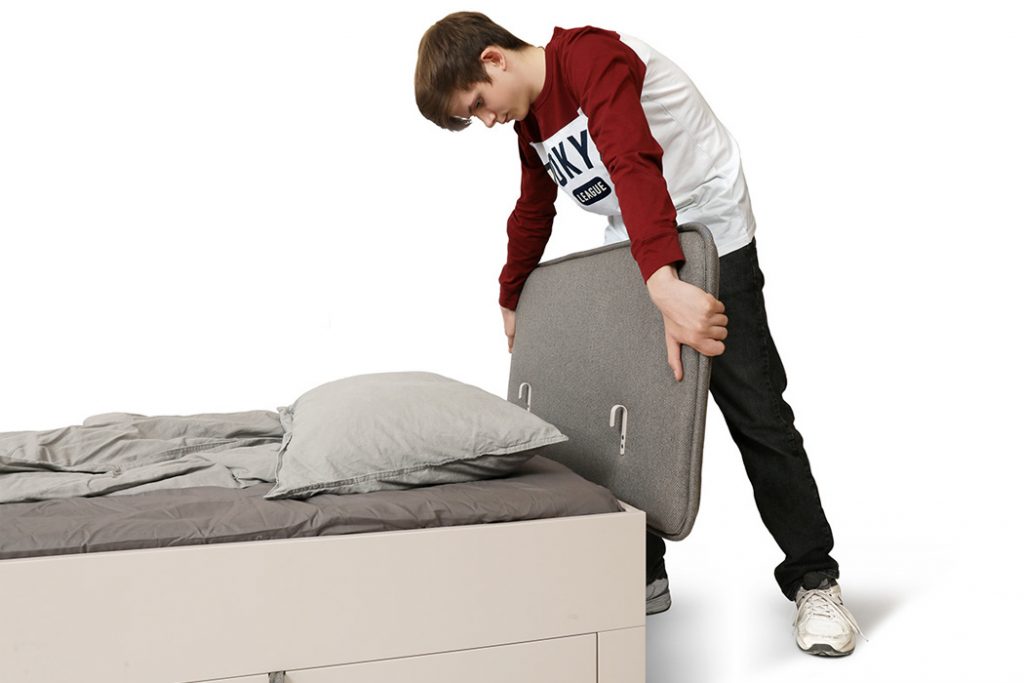 Aptly named Ladder, the system features twenty-four elements from solid beech, including ladder-like crossbars crafted from birch plywood. Created to fit seamlessly together, the components can be used to independently assemble diverse modules of furniture such as a bed, a study table or work desk, and storage space.
The crossbars can be attached to both the desk or bed, functioning as organizers, storage spaces, stationery holders or planters. Some of the accessories are multifunctional themselves – e.g. a circular mirror doubles as a pin-board or magnetic marker board when turned over. The headboard of the bed is detachable, so it can be easily removed or fitted according to requirements.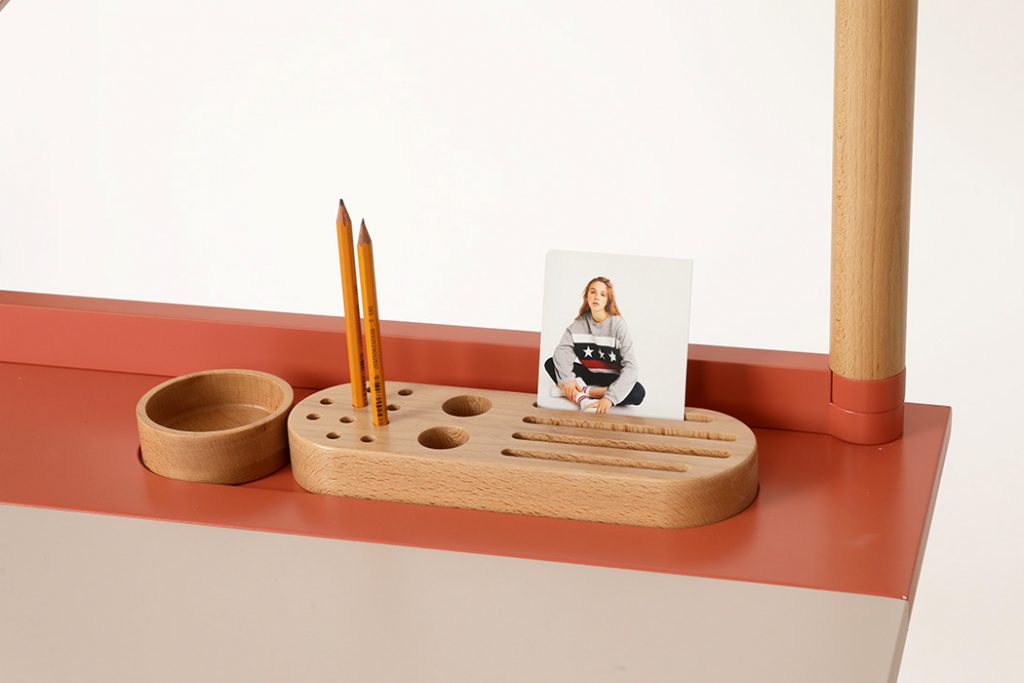 The entire collection has a very raw, wooden and minimalistic aesthetic, which together with extensive modularity and high functionality, makes Ladder the ultimate furniture set for people of all age groups.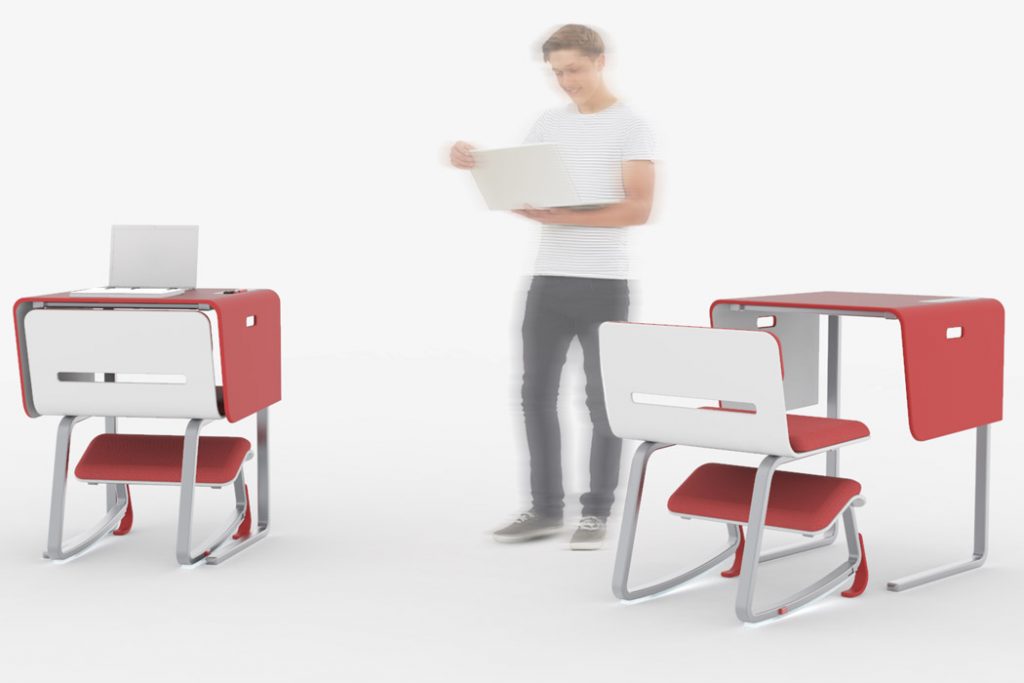 Aiming to optimize a home office workplace that encourages healthy postural habits, young Brazilian designers Gustavo Alves Miranda and Silas Stempcoski have developed a modular workstation primarily tailored for home working setups. The furniture set comprises a table, seat, and kneeling module – all working in different ways as per the requirement.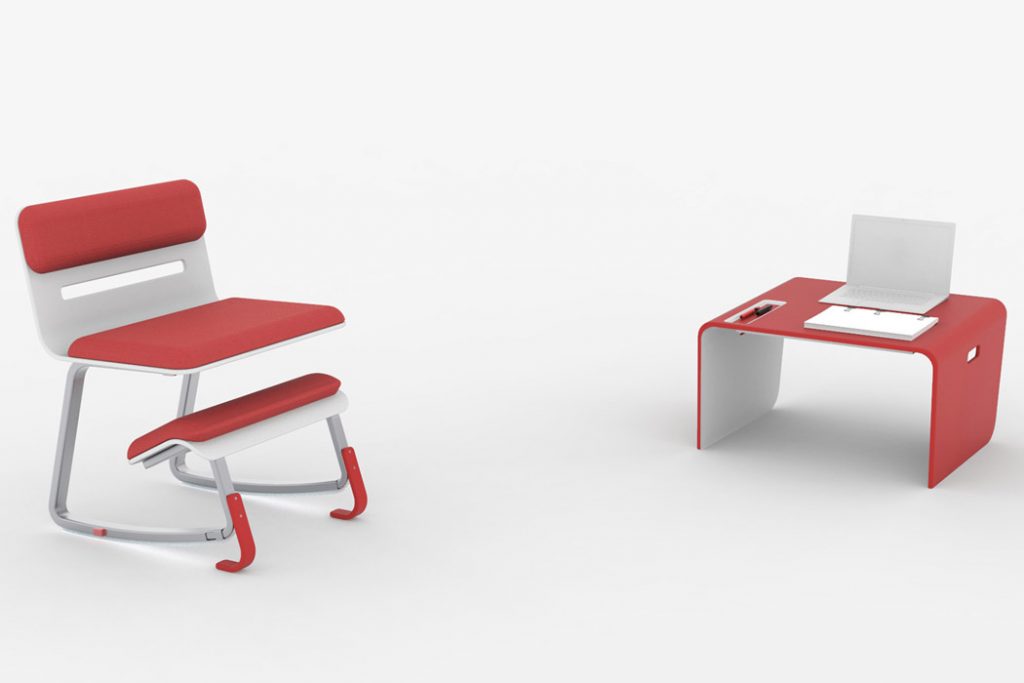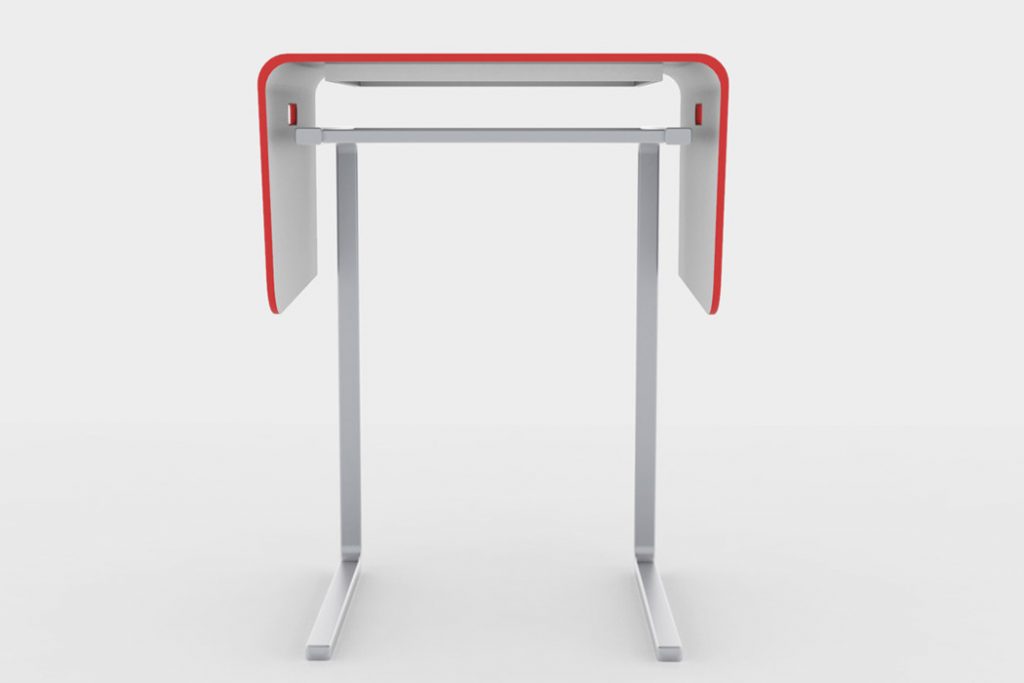 The most interesting mode is the kneeling one, which is triggered by pressing the lower button and pulling the extendable base support for back and forth motion. This brings the function of a rocking chair for more comfortable working to this multifunctional design.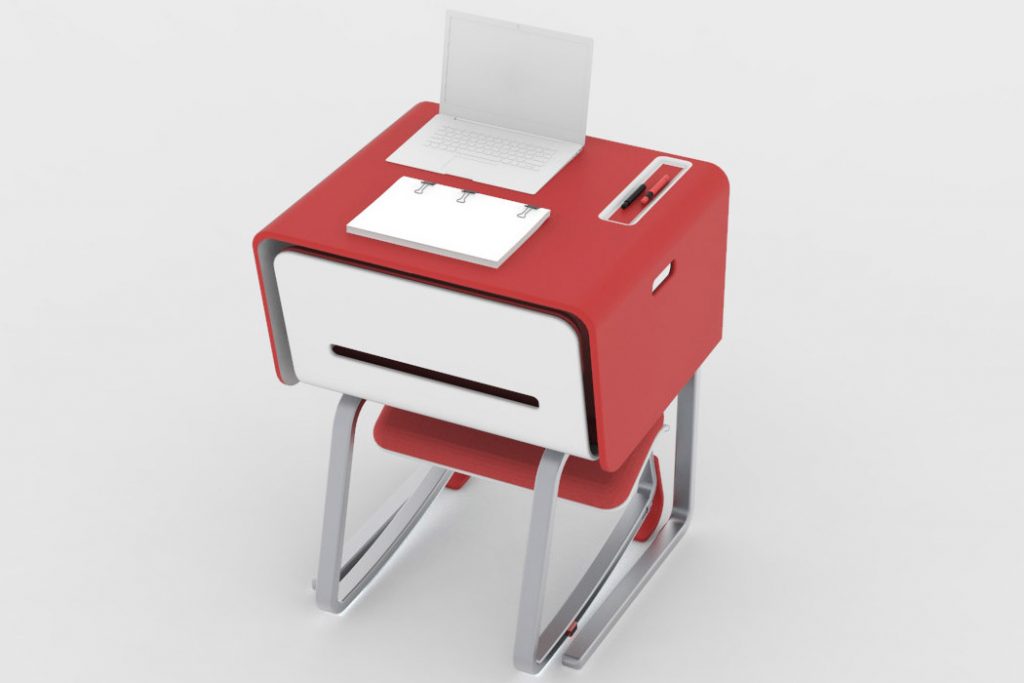 The tabletop can be removed for those who prefer to sit on the floor in a cross-legged position. When folded neatly, the table and chair module for professional working hours can be compact enough to turn into an elegant side table, perfect beside the bed or sofa.