The second part of our exploration of architecture carved within mountainous landscapes is all about excavation. Mimicking the development and/or erosion of natural landforms, these projects dig into the slopes to introduce a new topography to the mountainous natural context.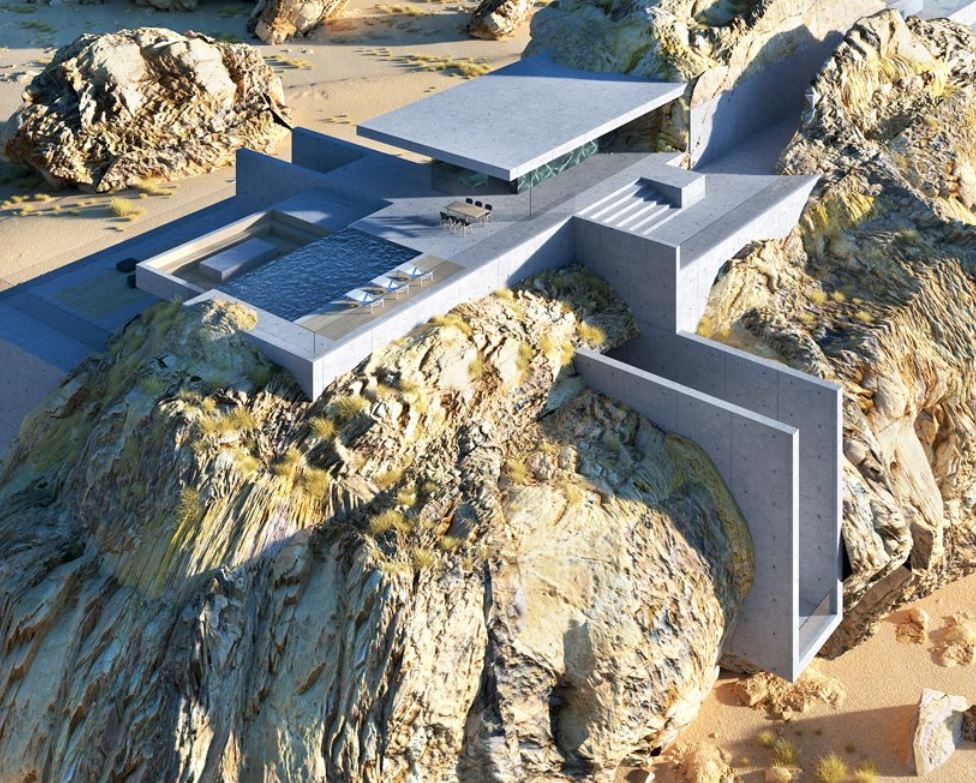 Natural volcanic landscape in Vourvoulos, Santorini, has served as the starting point for the design of the complex of two similar residencies created by local practice Kapsimalis Architects. The team has cut piece of the hillside and moved it forward, imitating the natural erosion.
The removed piece of land in its new position forms a covered passage under it, through which residents enter the house. On either side, the structure is flanked by open outdoor spaces.The resulting crevice at the back of the building accommodates a small parking lot and secondary entrance, with the cut of the natural rock serving as a backdrop.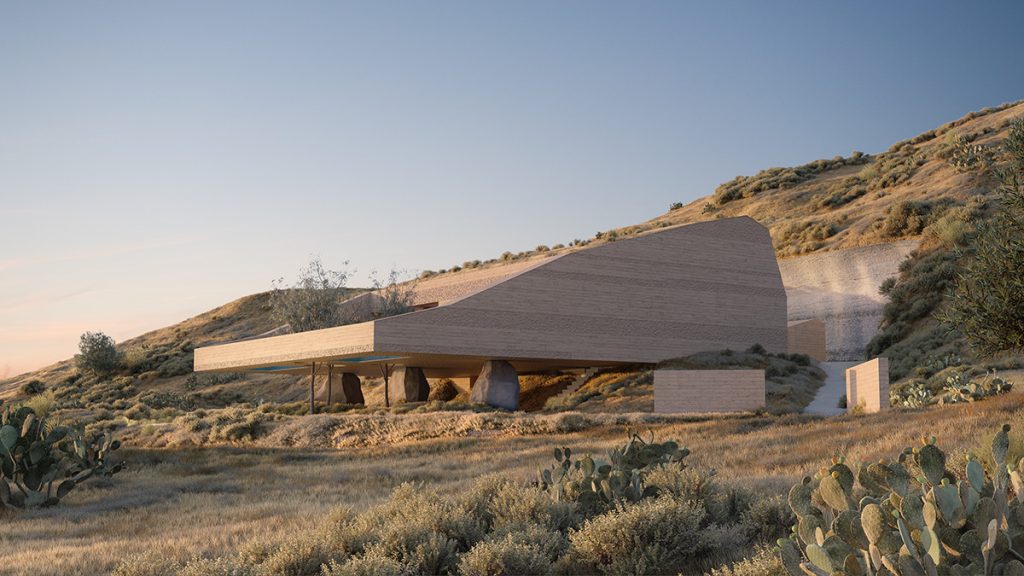 This natural atrium also features an outdoor sunken seating corner with a fireplace, while on the opposite side of the house, at its front yard situated at the edge of the plot, closer to the Aegean sea, there is a shallow pool and a lounge area for sunbathing and outdoor dining.
An earthy-shade of uncoated concrete, in either smooth, untreated or chipped finishes, which are reminiscent of the volcanic relief, is used to form the exterior façades. The same textures are chosen for the cave-like interior, intending to create the sense of living in a rock.
Inside, each of the residences consists of a living and dining room, kitchen, WC, and master bedroom with wardrobe and bathroom. Service rooms, such as storage spaces, engine rooms and a rainwater collection tank, are placed in the basement.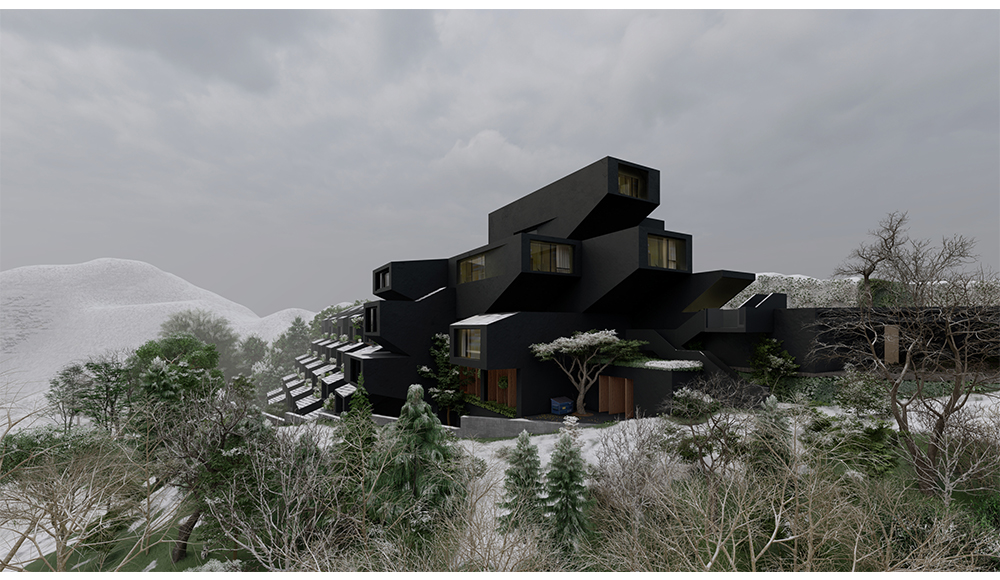 Tehran-based studio Team Group has also employed the technique of excavation in the design of its proposed four seasons ski resort in the mountainous region surrounding Shemshak, Iran. Each of the Shemshak Villas will nest into the sloping terrain, forming a stepping cluster.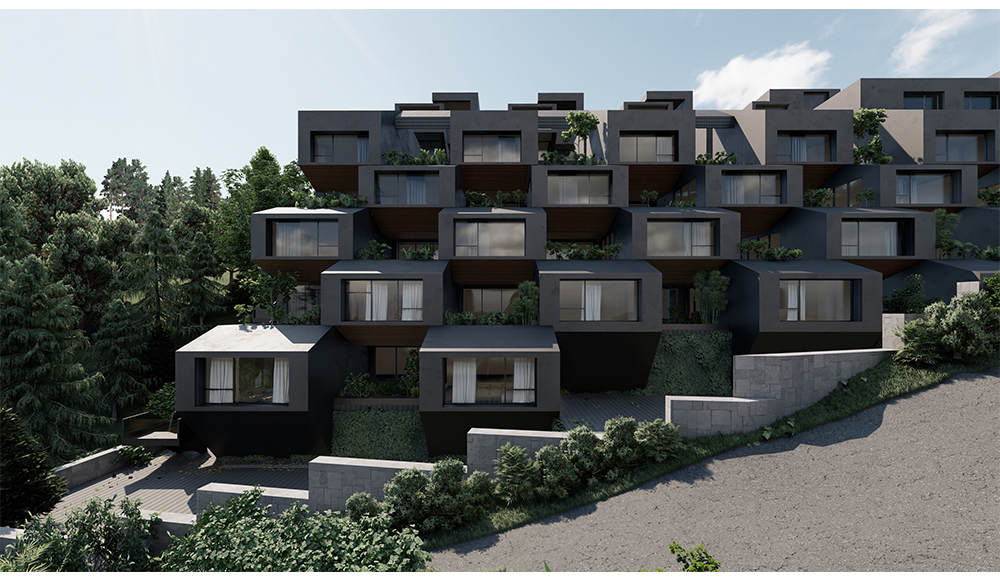 Each unit is designed to have its own outdoor courtyard where the occupants can enjoy privacy and ambient natural sunlight. Inspired by Bionic Design, the structures appear to be generated through a duplication of growing cells, which are burrowed and sheared.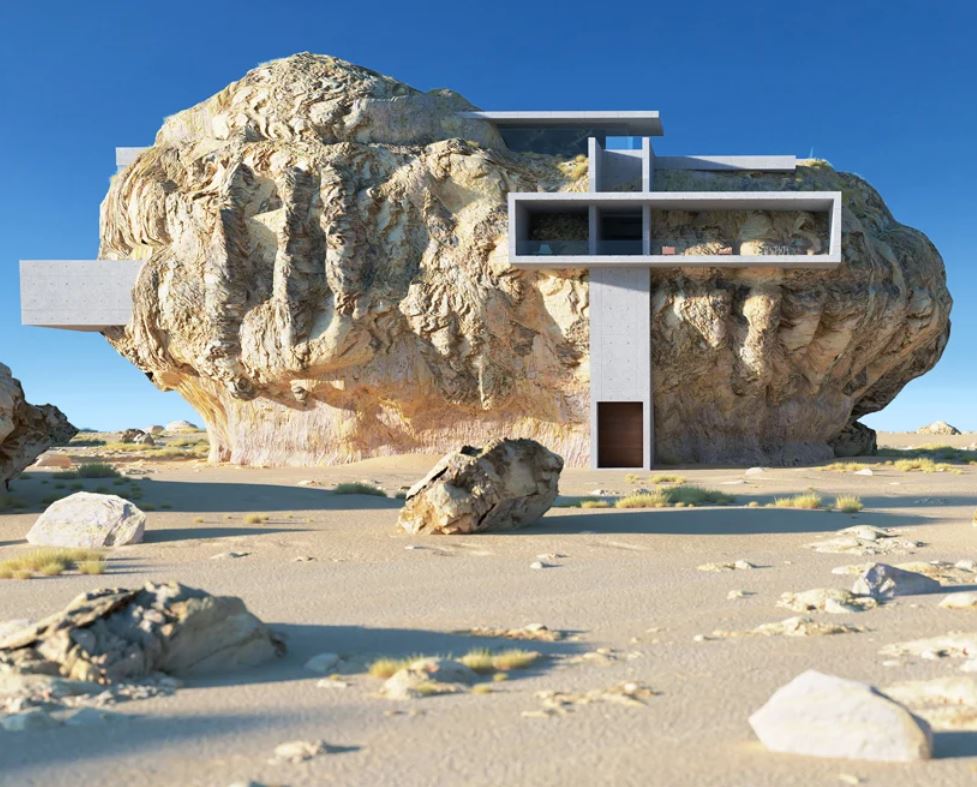 As part of his project, which consists in fictional reinterpretations of historical sites, Amey Kandalgaonkar, designer and photographer based between Vancouver and Shanghai, has envisioned a contemporary take on the traditional ages-old rock-cut architecture.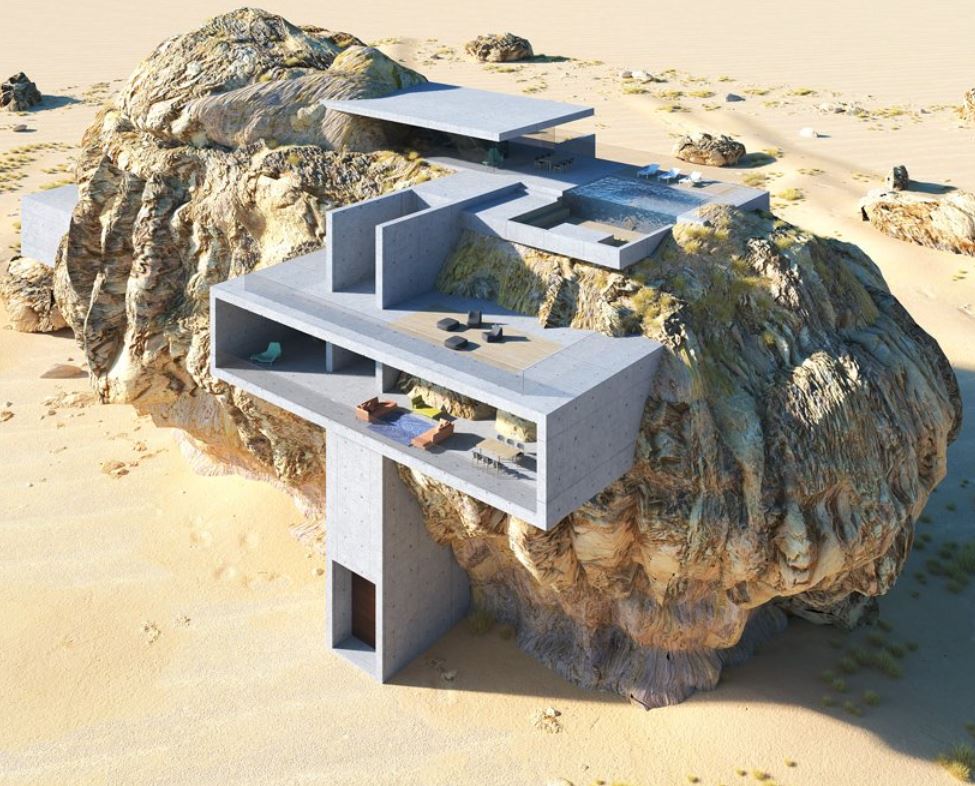 Drawing inspiration from this subtractive method used to create Saudi Arabia's Madain Saleh, the architect reimagines it by introducing a second material to cut through the mass of sandstone. Instead of trying to flatten and polish the original organic surface, he inserts sleek concrete slabs into the existing rock.