Despite the popular opinion, sustainable fashion does not need to be pared down and unpretentious, leaving behind flamboyant prints and fancy sequins. Contemporary designers work between fashion and science to prove – sustainable fashion is not about sacrificing and reducing, but about a transformation.  These projects introduce innovative environment friendly materials that offer a vision of how aspirational and beautiful zero-emissions fashion could be.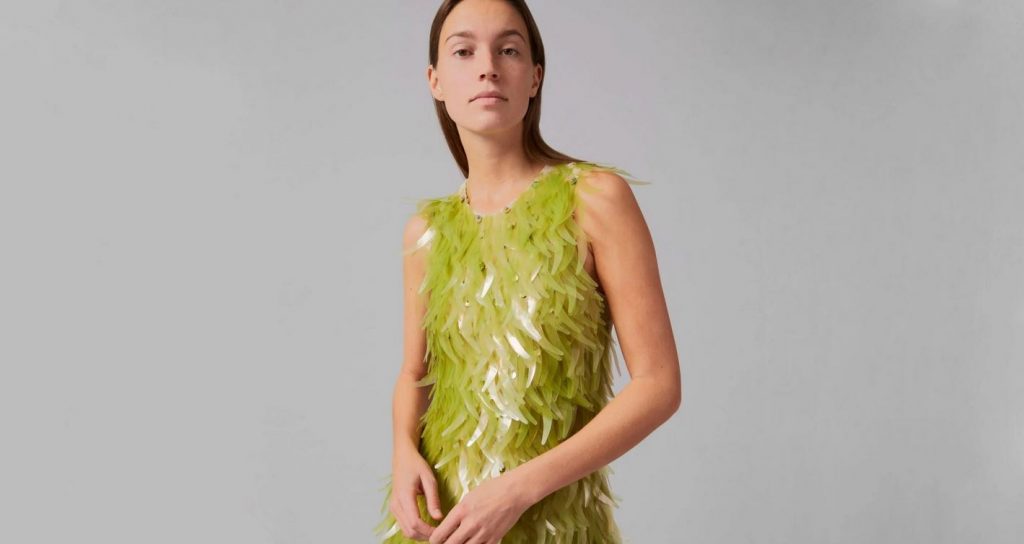 German industrial designer and recent Central Saint Martins art school graduate Luis Undritz has created a new sustainable way of printing on fabric that can replace toxic inks with a living, breathing organism. Named "Phyto Printing," the process uses a light projection to control the growth of phytoplankton, a group of organisms to which cyanobacteria and microalgae belong, to create high-resolution prints. In other words, he has developed a printer that produces images by projecting light onto algae, thus creating living materials that breath and metabolize.
The designer developed his printer at home using an existing 3D printer. The inspiration for the process comes from the screen printing process and is similar to it in some aspects. The whole process works by using a white-coloured printer that is fitted with a round-shaped digital light processing laser projector (DLP). A negative black and white image is projected onto the surface with water, nutrients and a very small amount of phytoplankton.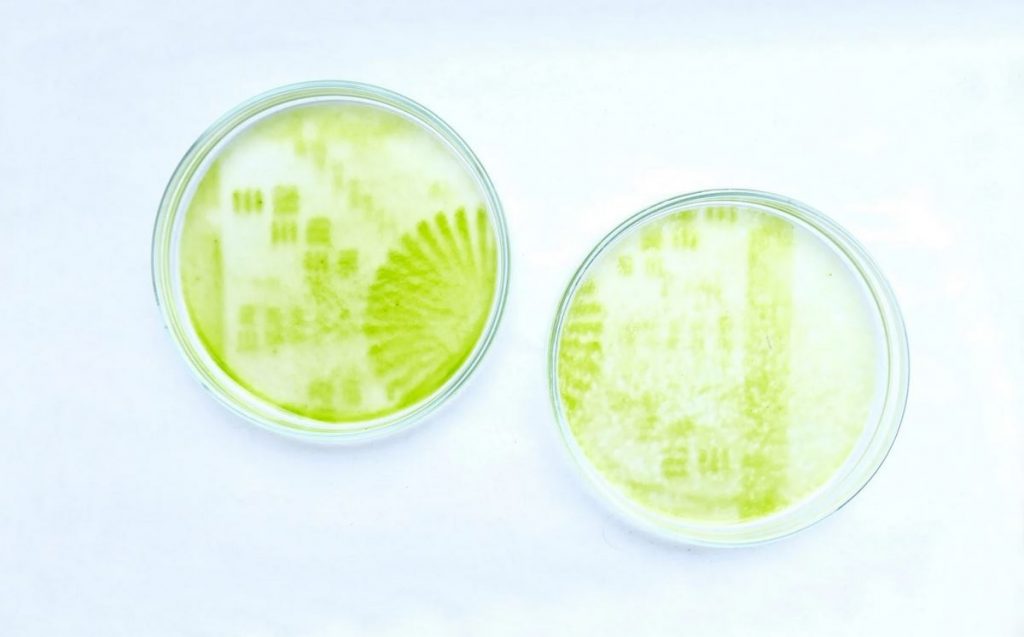 Over a period of three to seven days, the phototactic living beings grow exponentially in the illuminated areas (simultaneously producing large amounts of oxygen and binding carbon dioxide), eventually developing a fully developed image. The resulting phytoprinted fabric is currently more of a temporary print, for it vulnerable to water damage.
Undritz stresses that phytoprinting has not been developed to entirely replace environmentally hazardous alternatives – such as the use of petroleum-based inks, but rather to offer a new printing technique in addition to existing methods. To date, the printer can operate with a variety of materials, such as textiles, ceramics, and paper, and the designer hopes it will allow designers, artists, and makers to explore the possibilities of this new biofabrication process.
As part of the One X One project, an incubator organised by the Slow Factory Foundation to pair high-profile fashion designers with sustainability innovators, New York based industrial designer Charlotte McCurdy has collaborated with fashion designer Phillip Lim to create an amazing petroleum-free evening dress.
The duo aimed to find a way to use a carbon-negative algae bioplastic film made by McCudry entirely of marine macro-algae for creating a luxury garment. Since the material comes in sheets rather than threads, the duo settled on sequins as the best application.
The solution offers an alternative to conventional plastic sequins that have seen a rise in popularity recently but are at the same time are disastrous for the environment. To match the characteristic shine and stiffness of traditional sequins, the designer cast the material in a deeper mould made of glass that transfers its reflective finish onto the final product. She used mineral pigments to add ethereal green colour to the material and then cut sequins out in a gently curved shape known as a tusk. Sewn onto a biodegradable base layer of the dress made of plant fibres, the sequins create a ripple effect reminiscent of seaweed tendrils.
Currently, there are no plans to make the concept dress commercially available beyond custom orders.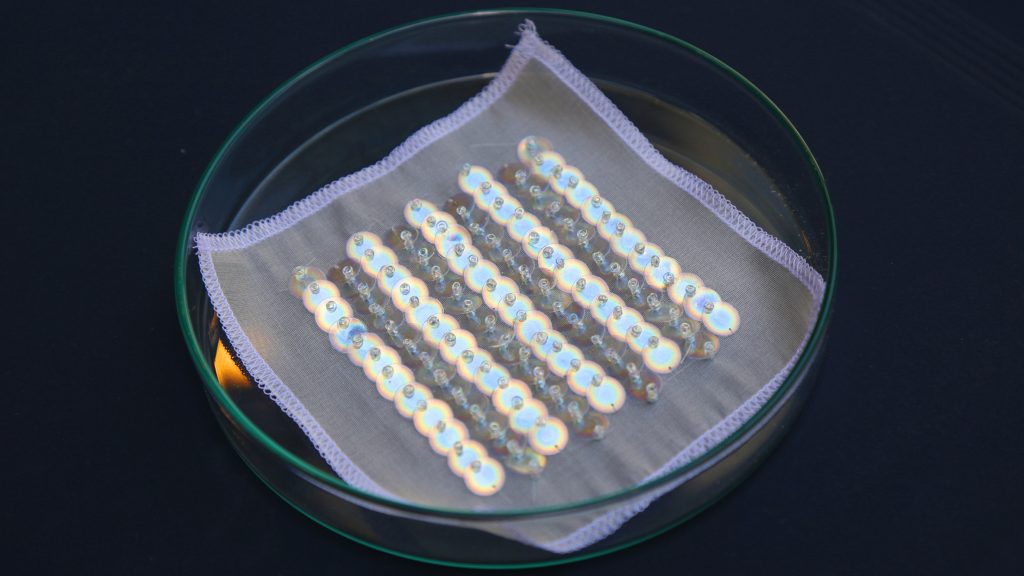 London designer Elissa Brunato has developed a different way to create sustainable sequins to adorn dresses and do not feel guilty. Her Bio Iridescent Sequin is a shimmering bead made from bioplastic based on natural cellulose extracted from trees, which is one of the most abundant polymers available on earth.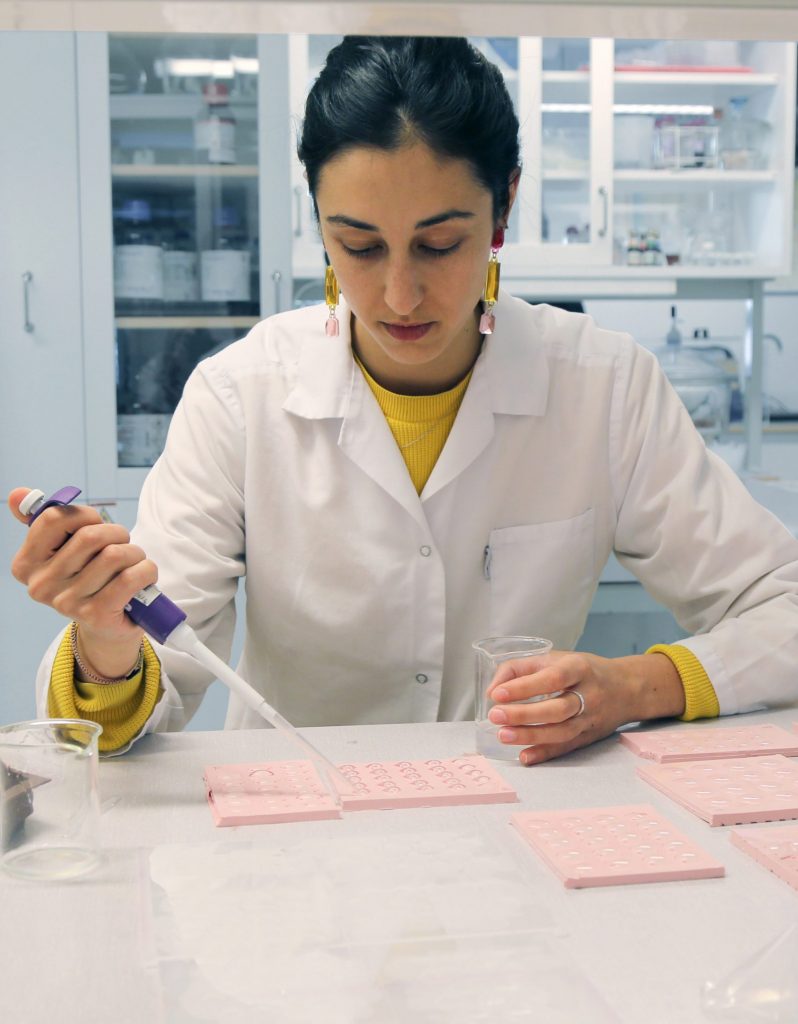 The cellulose's crystalline form refracts light and makes the sequins naturally gliterring, without the need for chemical treatment. It takes about a day to make the sequins in a laboratory by putting the liquid cellulose material into variously shaped mould using a pipette. After that, the sequins can be sewn onto fabric like a traditional sequin or bead. As the material forms very strong bonds, the sequins are light and use very little cellulose per sequin.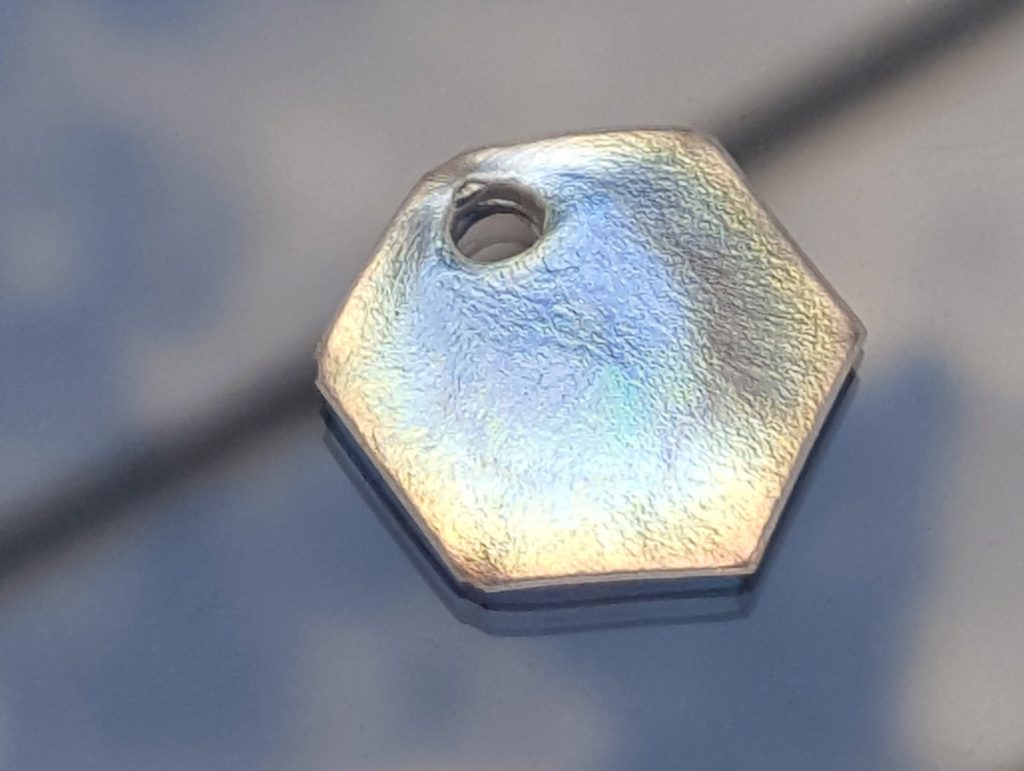 Brunato developed the new material with scientists Hjalmar Granberg and Tiffany Abitbol, from the Research Institute of Sweden (RISE). The project is currently at the development stage, and the next steps include industrial testing for their biodegradable performance.