Nature is a great source of inspiration. There is no exact repetition or replication in it, which inspires designers to develop new ways to produce forms how nature does it and look for new materials that are organic and can be returned back to earth.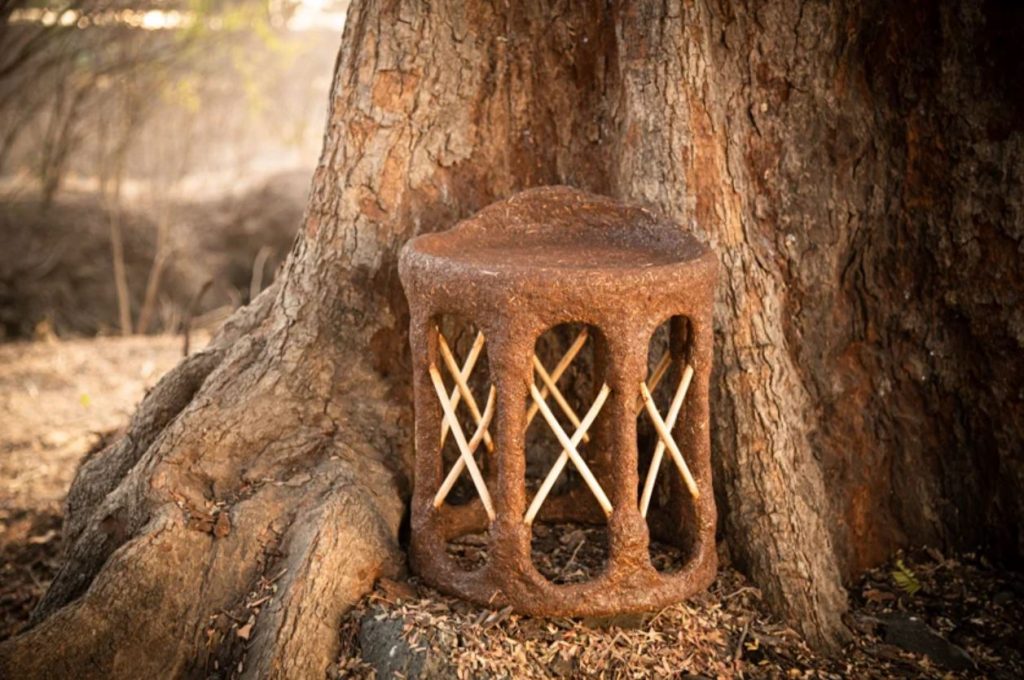 As its name suggests, The Burnt Cork furniture collection created by French designer and architect Noé Duchaufour-Lawrance in collaboration with multi-disciplinary studio Made In Situ includes a variety of sculptural chairs, stools and tables made from discarded burnt cork, with each one showing marks of its own history.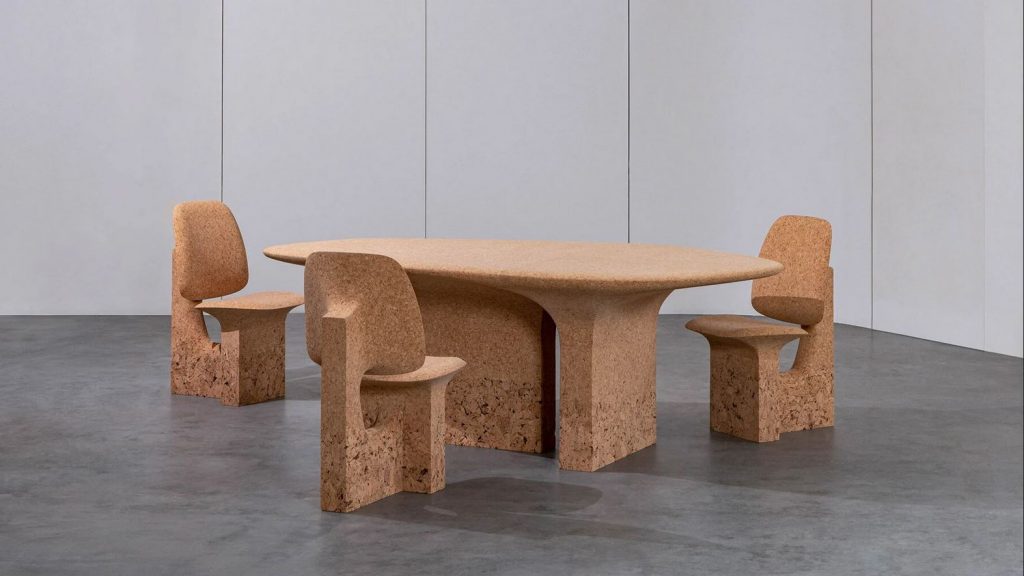 Duchaufour-Lawrance noticed a pile of discarded burnt cork, an inherently Portuguese material with the ability to protect the oak tree in case of fires, within a small family-owned cork production facility named NF Cork, which traditionally manufactured architectural insulation blocks. Once harvested, the burnt cork is peeled from the tree, allowing for the next layers to grow, and is discarded. The designer set out to create a new material from burnt cork leftovers, combining it with the traditional cork block technique.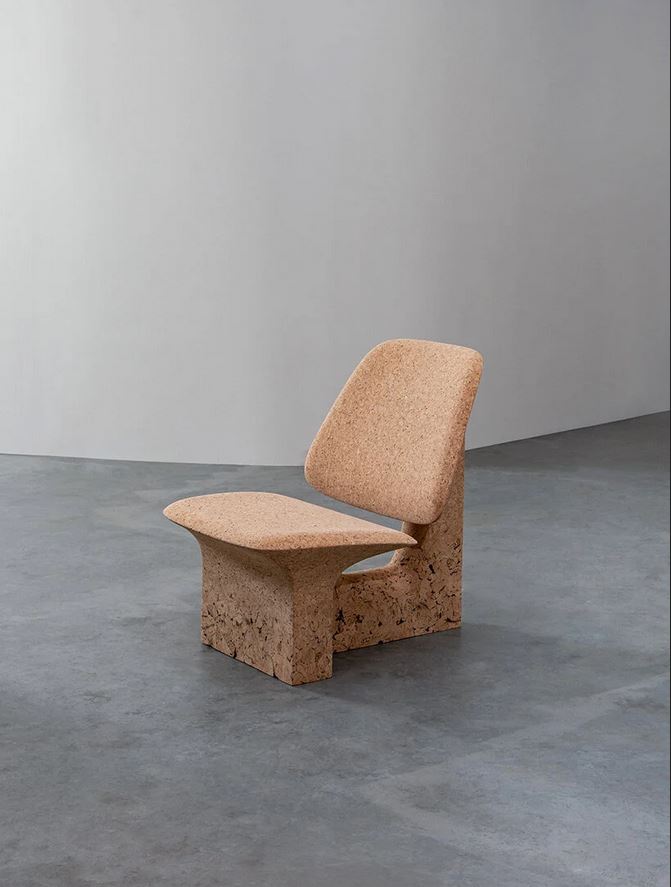 The resulting hand-made blocks reveal a gradient from raw burnt cork to a refined finish. The granules are larger at the base, where the raw material is exposed and the charcoal is present. The team then used a CNC machine to sculpt organic forms out of the blocks. The bases of the furniture are vertical, allowing for the best exposure of the gradient, while the horizontal surfaces of the pieces softly invite interaction with the human body.
The Fictive Erosion project by Swedish designer Kajsa Melchior imagines a future scenario where human machines are forbidden due to environmental issues. The collection features stools, tables and lamps with organic silhouettes, shaped like geologic formations using pressure, water and air, as well as the pressure of the designer's fingers.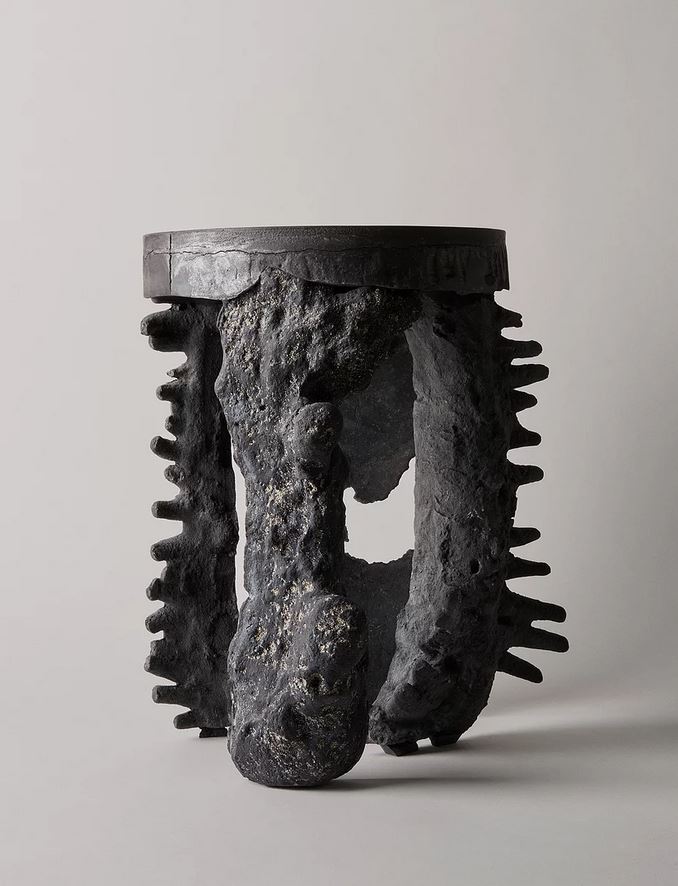 Each piece is individually crafted through the method of sand casting, traditionally used to create metal objects. In this case, however, sand's unique texture imprints itself onto alabaster poured into the mold to create a material that looks almost like stone eroded by the elements.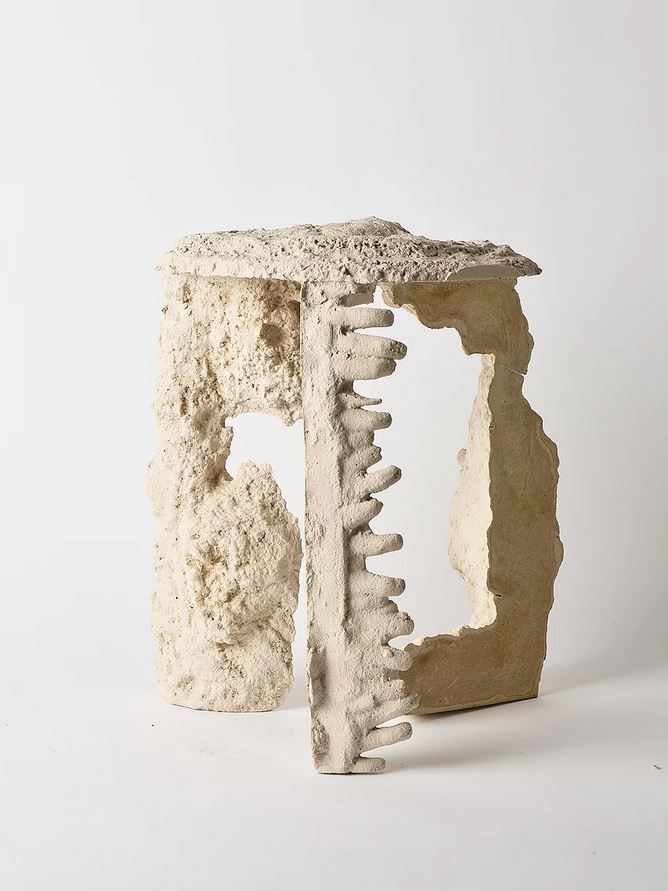 Each leg of the stools and tables are made individually, after which they are moulded together to create one continuous piece. Unlike a plastic mould, sand can be continually reused to create different shapes and textures, which allows for experimentation without creating excessive waste. Besides, it is very cheap.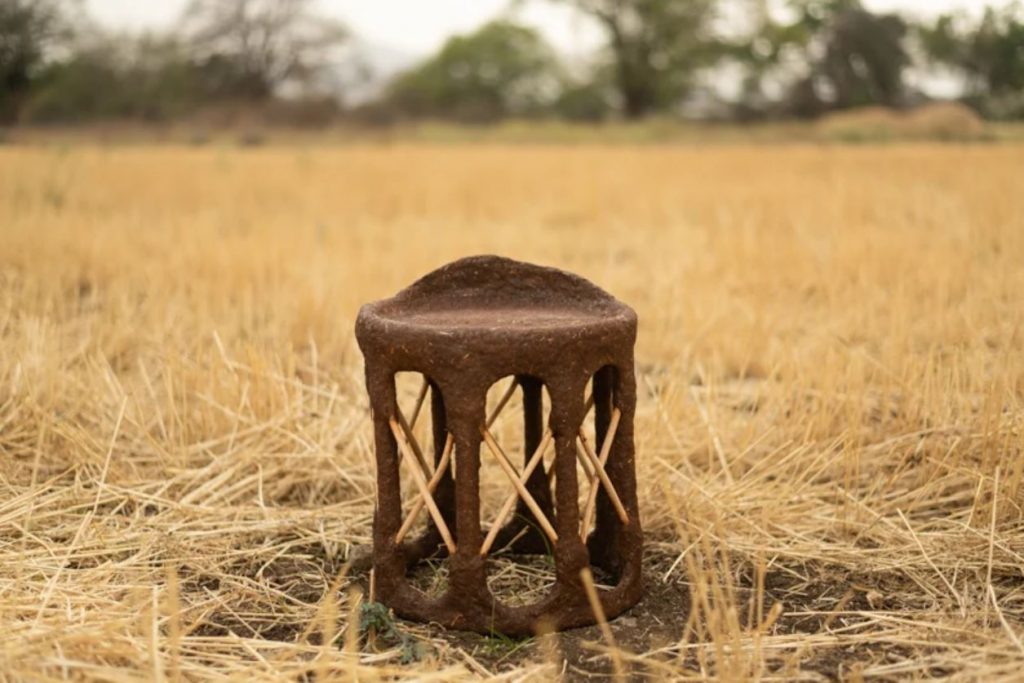 Rather than creating new innovative manufacturing methods and materials, India-based designer Sneha Jajoo has utilized an old cob technique to craft a stool made of available materials like clay, sand, and organic waste spent agricultural fibers and cane. Furthermore, the structure is covered with cob providing it with playful and experimental anatomy.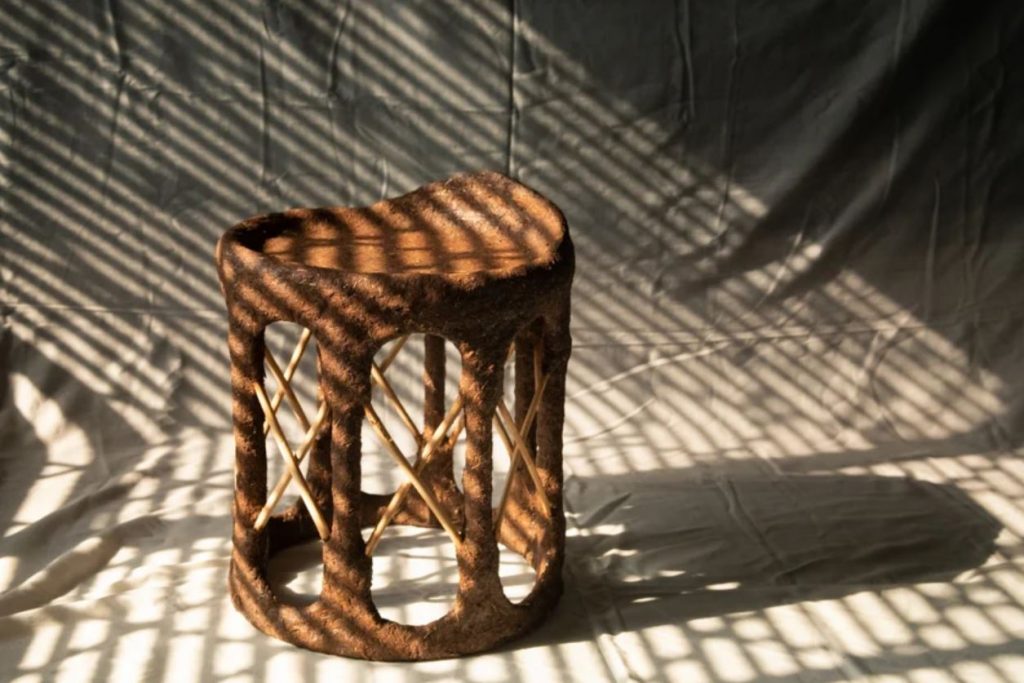 The unique piece is named Mrittika, which means "earth born," for it can be produced anywhere with local earth and agricultural residue, while requiring zero energy and creating no pollution. At the end of its lifecycle, the object can be wetted and reused to sculpt new furniture or simply returned to earth. Besides, the organically shaped stool made from natural materials bring a unique scent of straw and clay to every room.