Aware of the throw-away culture we are living in, product designers seek new ways to challenge the preconceptions of things we consider as waste. Through exploration, material research and experimentation they showcase recycled materials in a brand new light, turning what would otherwise be discarded as waste into useful everyday items, such as stools.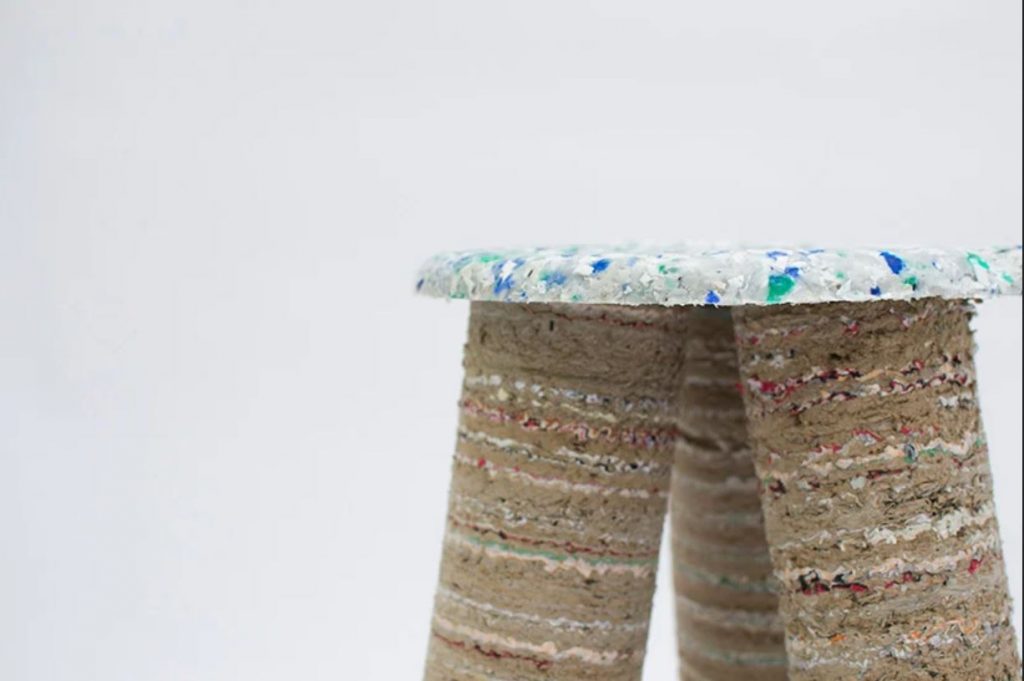 Scrap Life Project is an initiative by a group of four German designers, Grischa Erbe and Moritz Jähde of interdisciplinary design-studio Spreng & Sonntag, and Clemens Lauer and Max Guderian of Studio Stabil, who set themselves to use leftovers of raw plastic that pours out of injection-moulding machines during production, to create plastic-topped stools.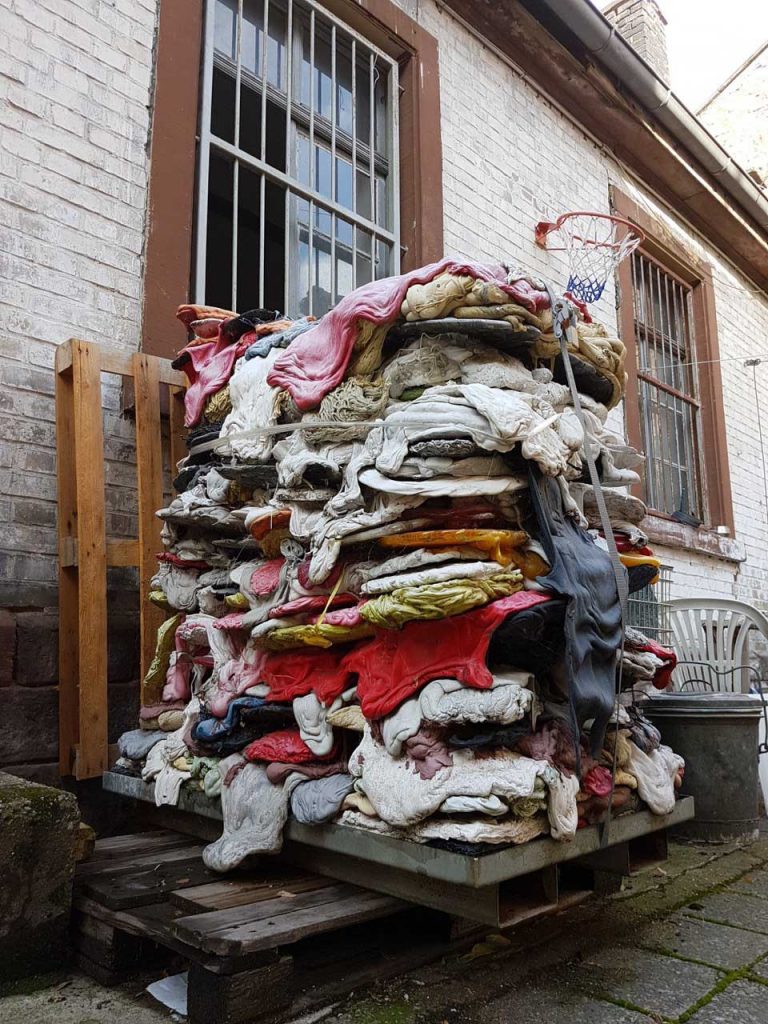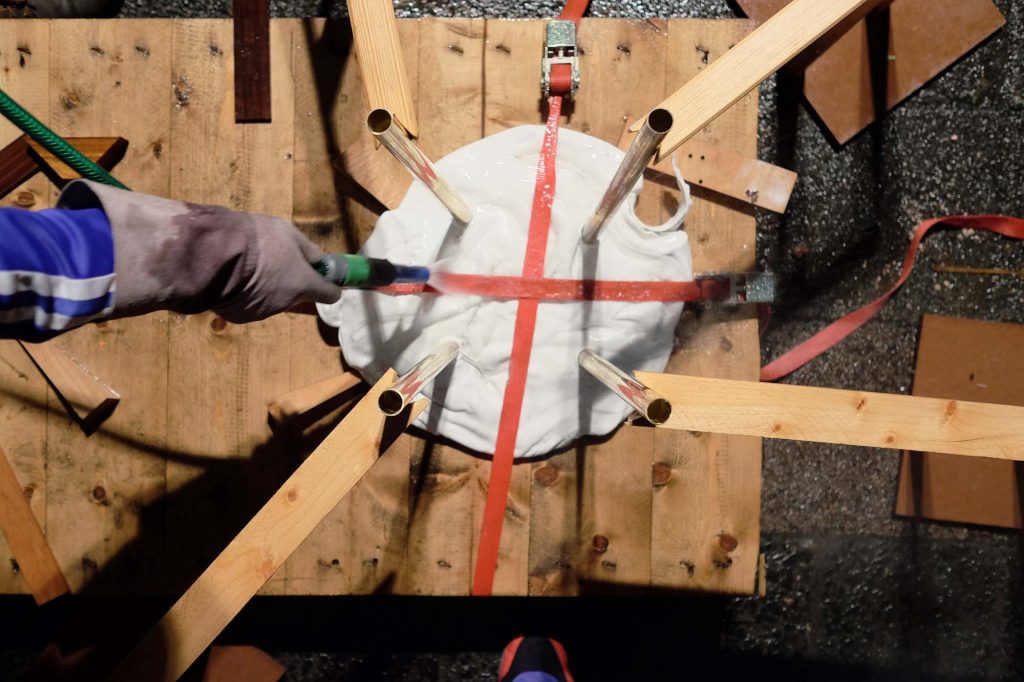 The oddly-shaped plates is the result of solidification of pieces of plastic that escapes from the mould onto the floor during the injection moulding process, whenever a colour or material is changed. At a factory specializing in plastic chairs, these plastic plates are normally discarded and burned, so the designers made up their minds to put them to use. The factory provided them with enough plates to start mass production.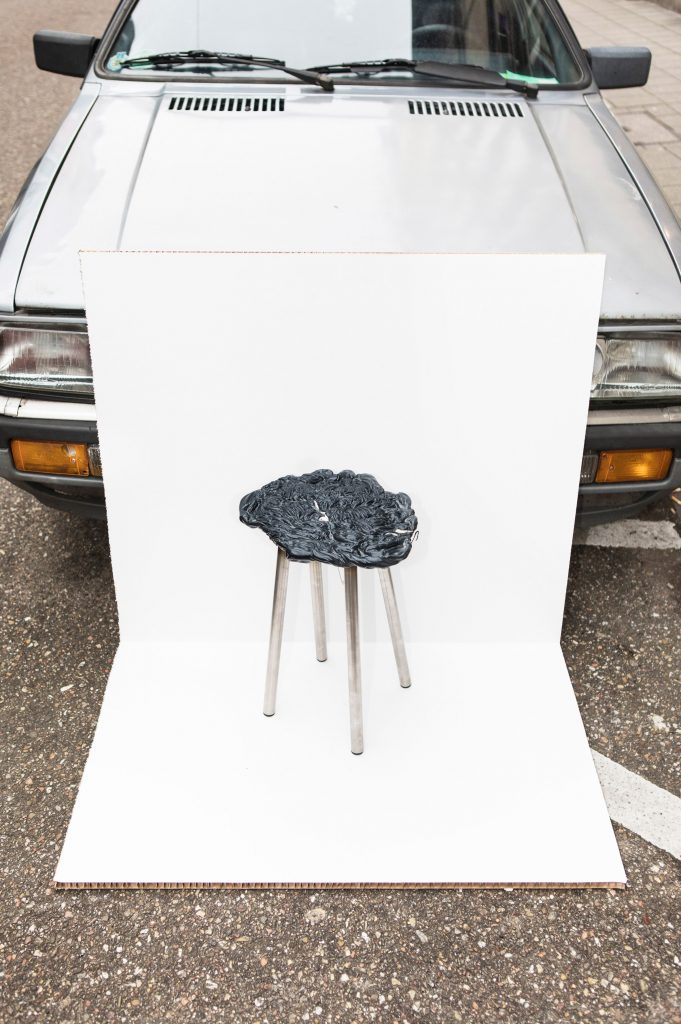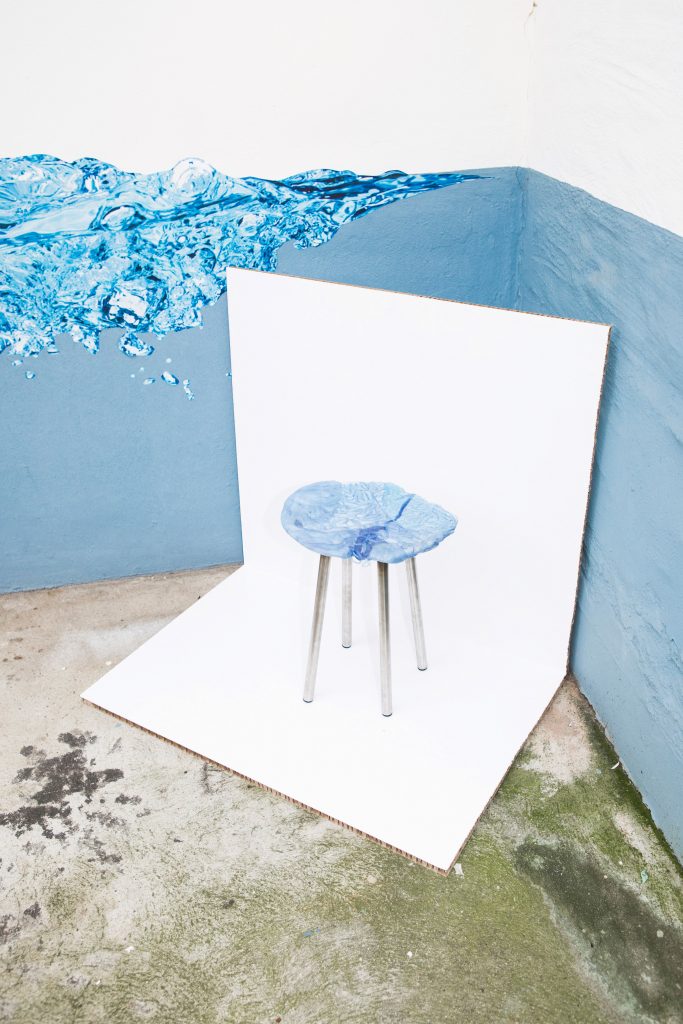 The team devised a method for pressing heated steel tubes into the underside of the plates to create a basic stool. Due to the singularity of each particular plate, every stool is a completely unique object with its individual shape and character.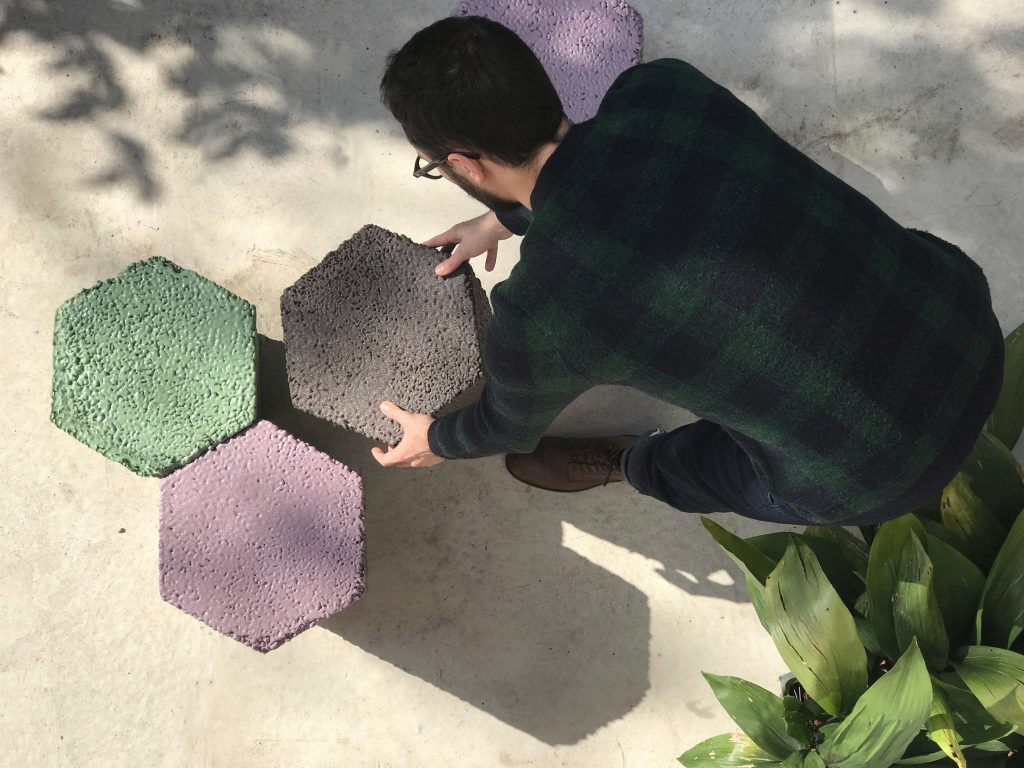 Catalan-born designer Andreu Carulla was commissioned by three-Michelin-starred El Celler de Can Roca in Girona, Spain, to find a new use for the expanded polystyrene boxes that it uses to store and transport food. Carulla came up with a way to recycle them into slightly tapered honeycomb-shaped stools, named RR201.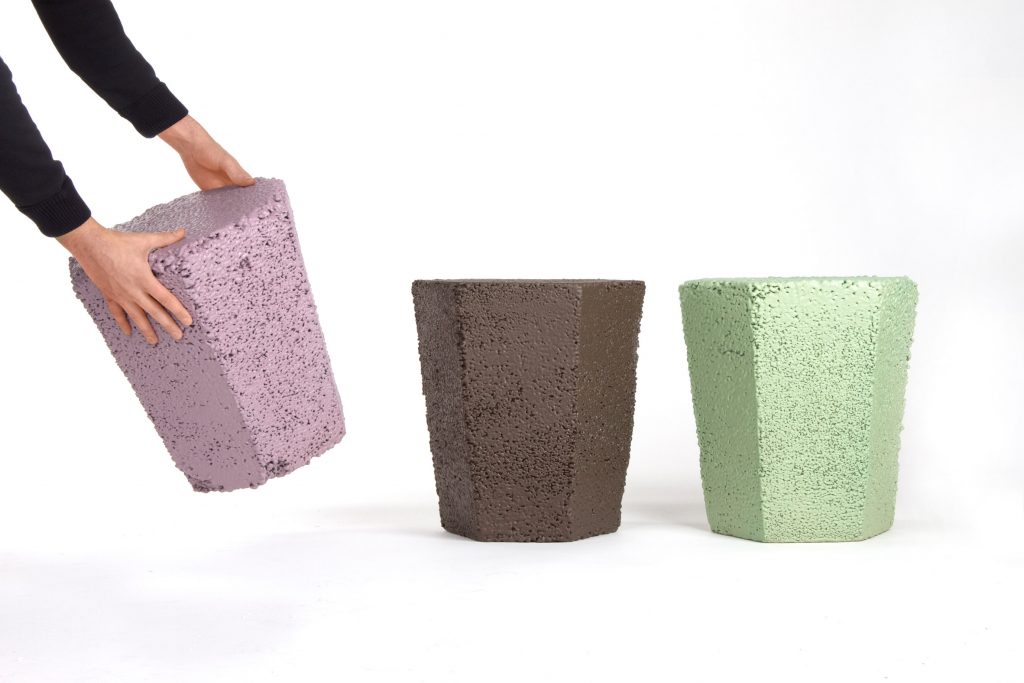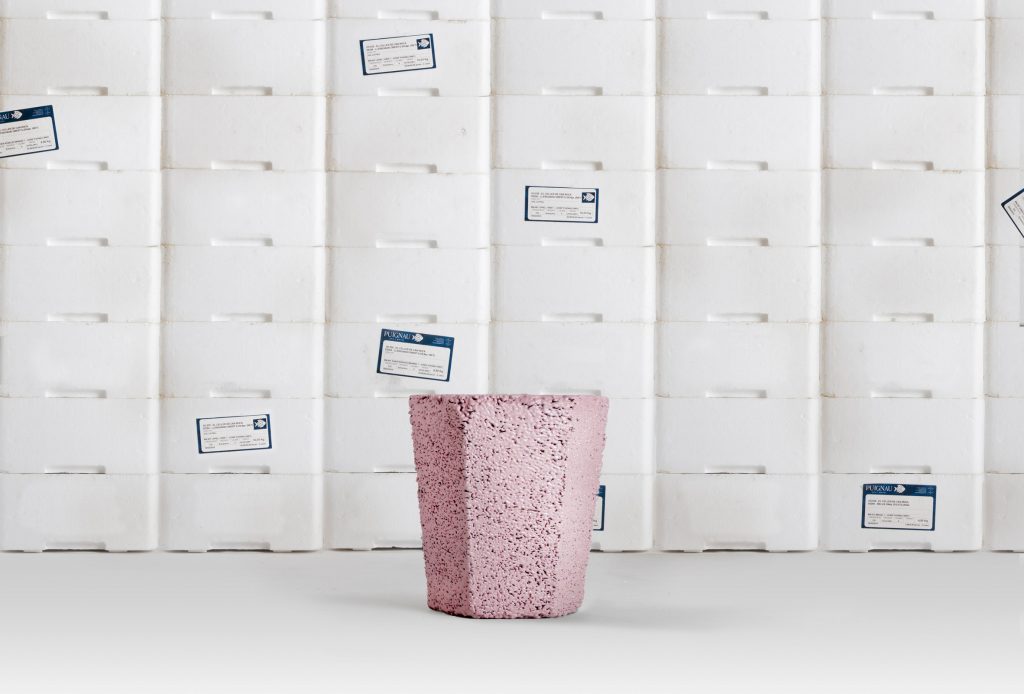 The material is difficult to recycle, and the designer had to devise an entirely new process, which is carried out by hand in order to use as little energy as possible. The polystyrene boxes are shredded into raw material and compacted into a mould using a custom-made press and a custom-made peddle-operated grinder. Steam is then injected, causing the polystyrene to bond together and expand into the mould – it can even be done using the steam from a regular coffee machine. It takes six polystyrene boxes to create one stool – that is the number of the boxes the restaurant get through per day.
Each stool varies in surface texture, meaning that no two are exactly the same.As a final touch, the designer covers the textured objects by an eco-friendly coating, available in three colours. The finishing makes the stool rigid and waterproof, which makes it suitable for outdoor use – e.g. in the restaurant's patio. According to Carulla, the stool is designed to last for a lifetime but it can be recycled if needed.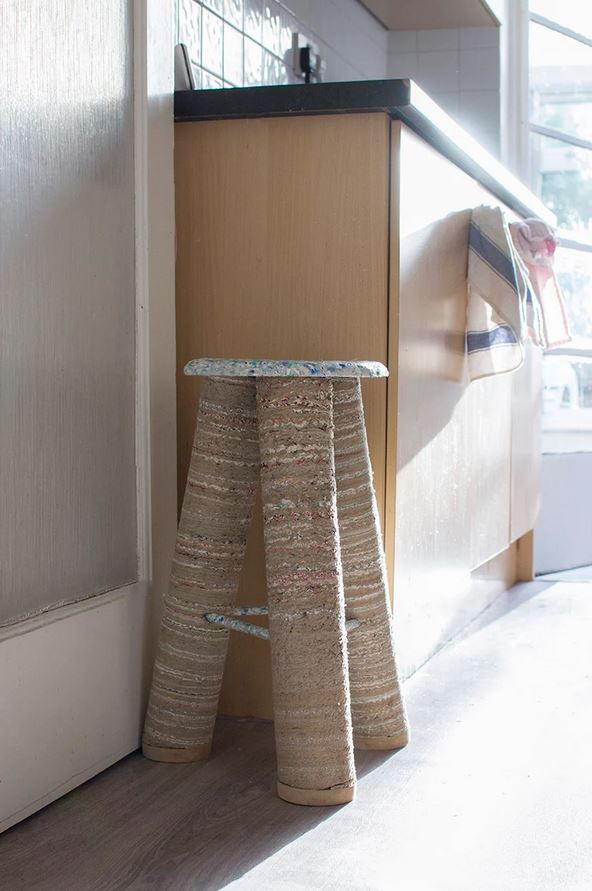 Amsterdam-based multidisciplinary designer Charlotte Allen has opted for her own household waste to build her Prolong stool. As part of her final major project, she collected exactly one month worth of her recyclable waste and turned it into a three legged kitchen stool using special techniques and presses in the workshop at her university.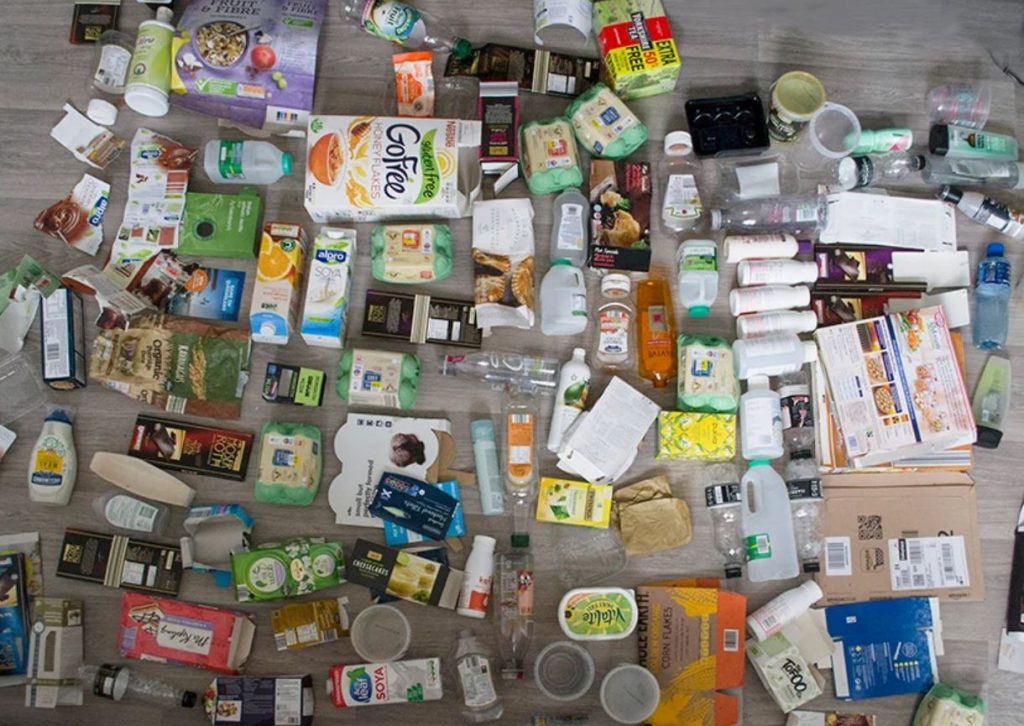 The top is made of HDPE (high-density polyethylene) plastics which is used in milk and shampoo bottles, while the legs are created by compressing paper and cardboard together with PVA (polyvinyl alcohol).