Many of us think that recycling is enough of a contribution to the environment, this multi-step process as a form of waste management involves transportation, uses high energy and is a costly and lengthy operation. These designs seek to find sustainable packaging alternatives and they really do it in a creative and ingenuous way.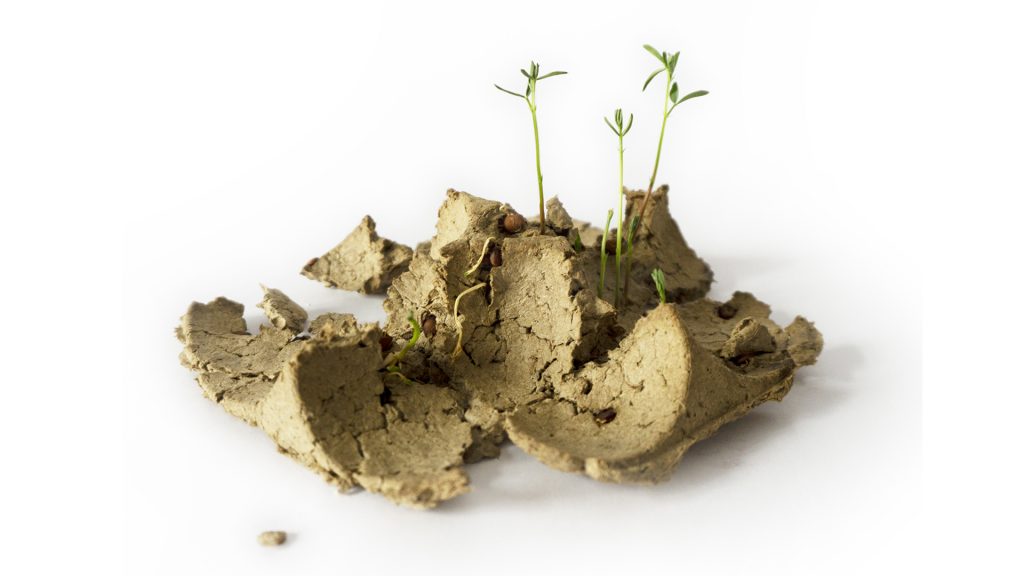 Conceived to be ecological on every level, Biodegrapak by Greek designer George Bosnas is a rounded egg crate made out of cleared paper pulp, flour, starch and biological seeds. After using the eggs, instead of discarding or even recycling the box, users are encouraged to plant it and water it so the legume seeds that are part of the box itself can grow.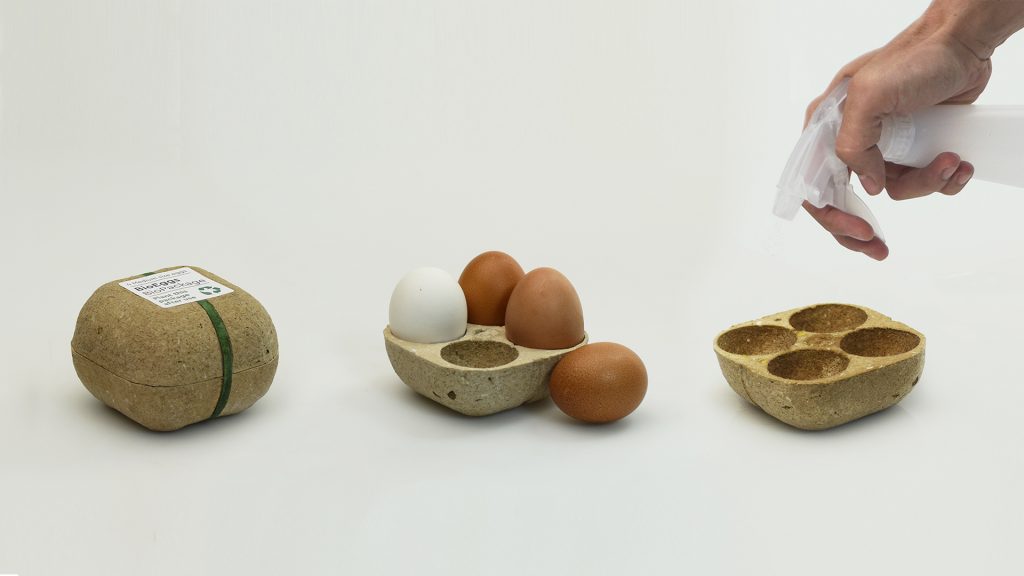 It only takes the seeds 30 days to sprout after being planted, which enables the users to literally reap the benefits of the sustainable packaging way faster than the traditional recycling methods. Bosnas's research shows that growing legume vegetables increases soil fertility because of their ability to fix atmospheric nitrogen through their root nodule, which enhances the value of Biodegrapak as an environment friendly product even further.
Singapore-based design studio Forest and Whale, founded by Gustavo Maggio and Wendy Chua, has found a different approach to sustainable packaging, which helps cuts down on the usage of single-use plastic without recycling. Once the food is finished, the container for takeaways, aptly named Reuse, can be composted together with food waste – or even eaten.
The bowl itself is made of wheat husk, which has been ground into smaller pellets and complemented with a small amount of natural binder and water before being pressed within two metal moulds at high temperature. The non-edible lid is produced from polyhydroxyalkanoates (PHA), a bacteria-based composite with properties similar to plastic. Both materials do not need any special infrastructure or industrial facility to decompose.
Actually, the user can even eat the container after it is emptied, although the designers admit it is not particularly tasty. Nevertheless, the container features four precut lines for the user to tear off pieces of it to use as a tool to help eating, for according to the studio's research, in many cultures, salads are accompanied by a slice of bread or a bread stick used in a similar way.
According to the studio, the Reuse container is best suitable for takeaways that will be consumed within two to three hours, as it can only hold a salad with dressing for a couple of hours, after which it will slowly start softening and losing rigidity.
Seaweed U by multidisciplinary experience designer and the Royal College of Art graduate Wenwen Fan is an edible food packaging solution, which as its name suggests, promotes seaweed as sustainable and nutritional superfood for future generations.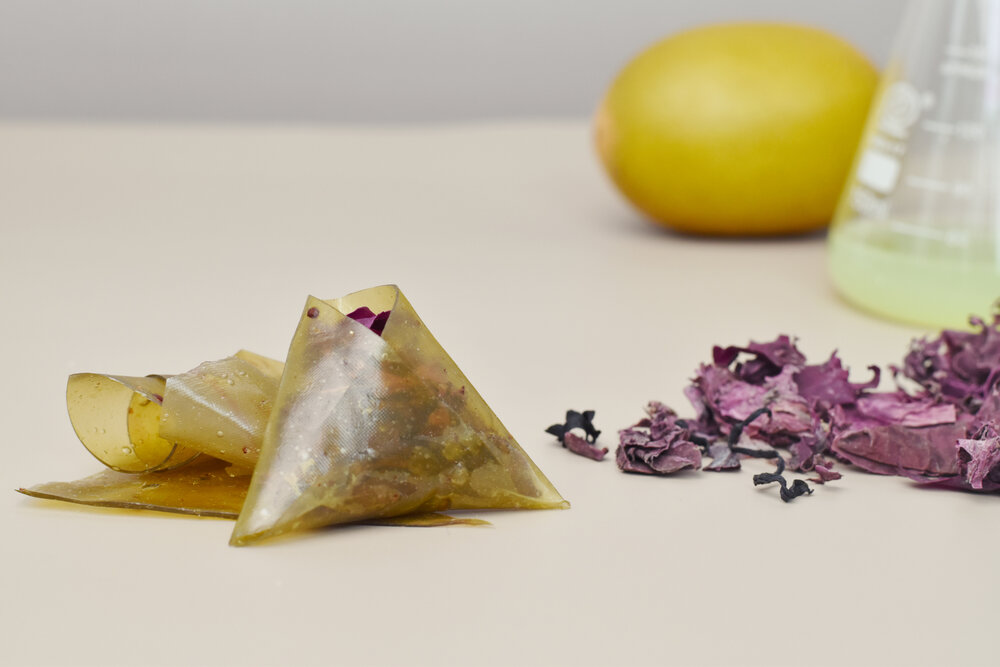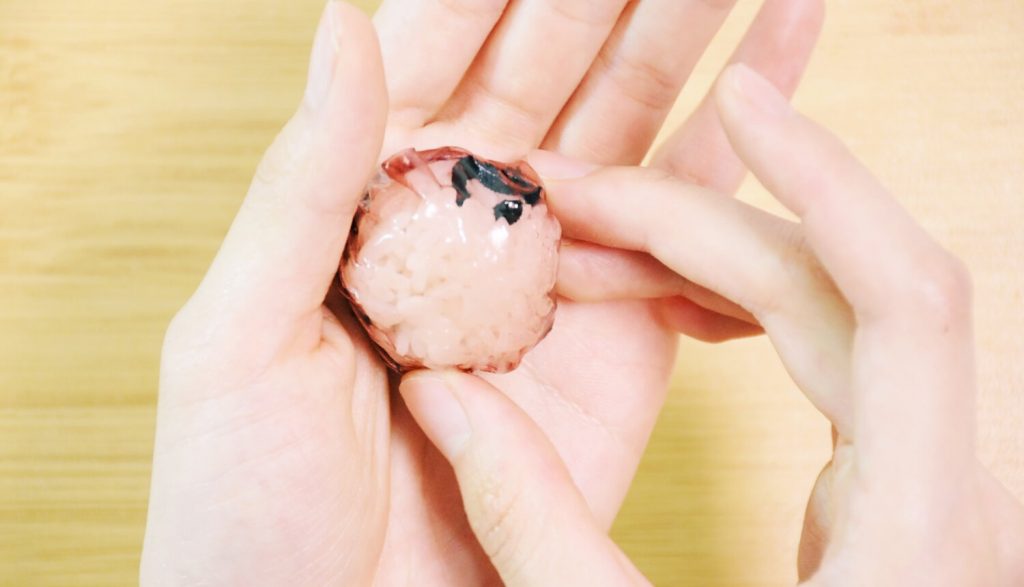 The project consists in a convenient, playful and palatable seaweed diet solution in the form of vegan wrappers made of various types of seaweed. These innovative materials can be used to produce dissolvable pouches and edible packaging for snacks, providing extra nutritional value including vitamins, minerals and polysaccharides.
An accompanying online platform offers customization of seaweed products to suit each individual's nutritional needs and flavor preferences. So far, there are three suggested scenarios to choose from. Trick or Treat is a healthy snack made from fruit-flavoured seaweed skins, which can be combined with a more familiar taste, like nuts and berries. The Lazy Pouch is a single-serve dissolvable pouch with different types of seaweed, while Super Chef offers the users to combine seaweed with more traditional ingredients to create unusual dishes such as transparent onigiris, ice cream raviolis and colorful spring rolls.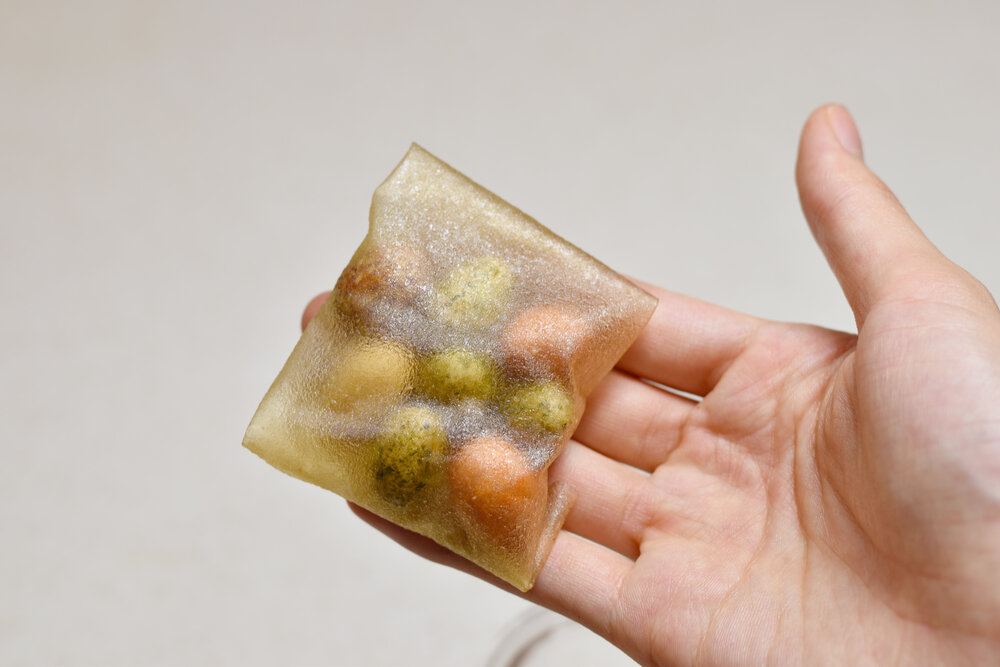 The designer hopes his project will also help to combat climate change, as he quotes a research, which estimates that building seaweed farming network on just 9% of the world's ocean could offset carbon emission completely.