Beneficial effect of showers is hard to overemphasize. A long hot shower is something that helps us prepare for the challenges of a new day in the morning or rinse off the anxieties and unwind before going to bed. Product designers envision shower heads that would enhance our showering experience through improving water quality, suffusing it with essential vitamins and minerals – or simply through making it fun.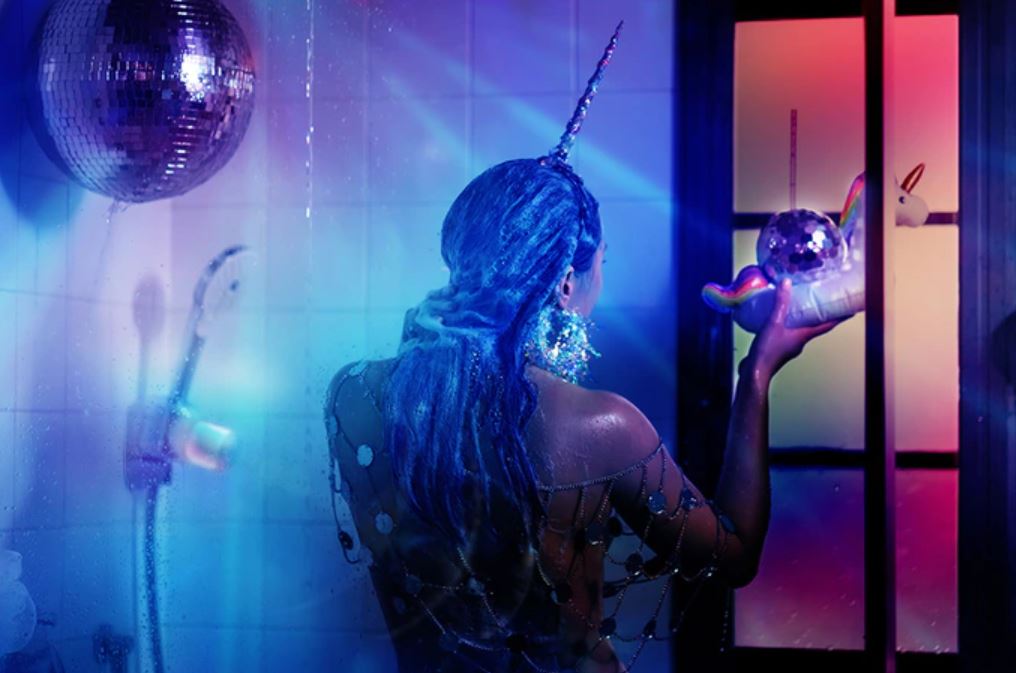 We don't really pay much attention to the quality of the water we bathe with. However, it can vary greatly from one city to another and even from one neighbourhood to another. Mineralized hard water filled with chemicals can dry out our skin and give us irritability, as well as prevent soaps and shampoos from working effectively. In collaboration with Stok Labs, a New York City-based company Miio Studio has come up with a solution to address this problem. Named the Vand Shower Purifier, the design comprises a shower head that filters out pollutants, harmful minerals, chemicals, bacteria, and viruses.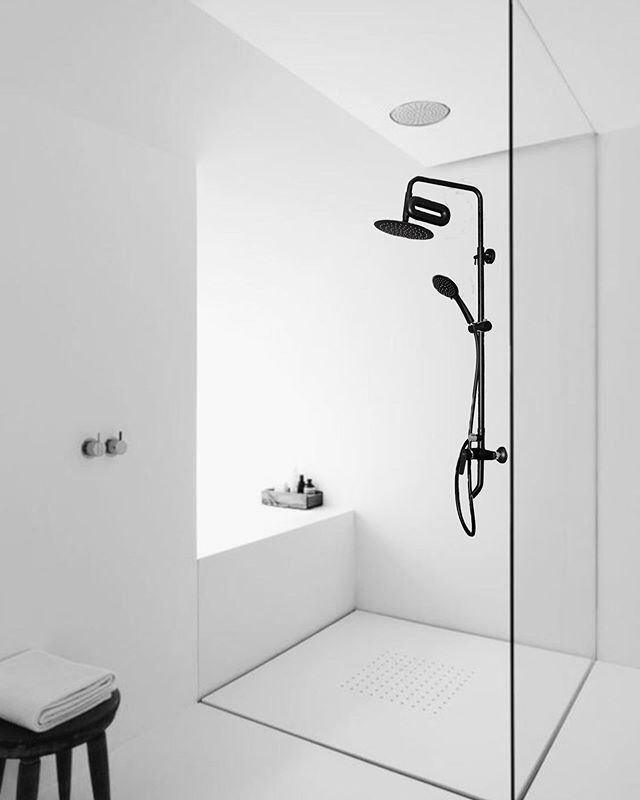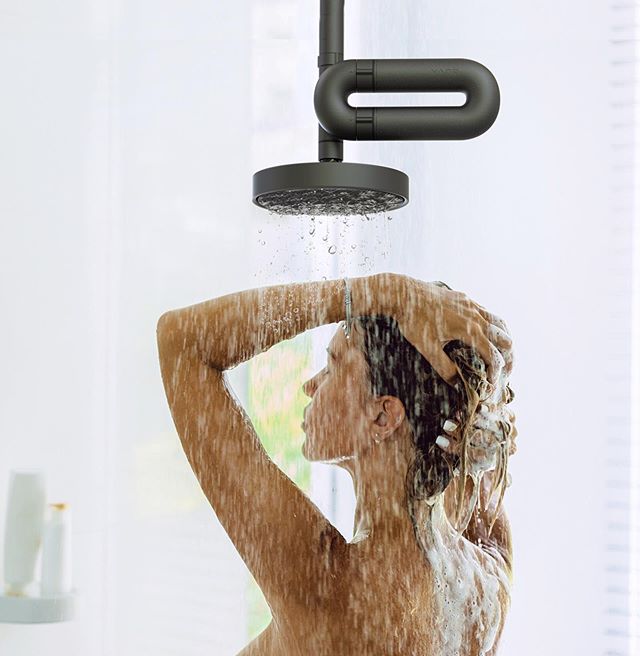 Sitting between the water outlet and the shower head is an active filtration system designed to fit most showers. While showering, the water passes through Vand's dual filtration system embedded within its looped design purifying water in just mere seconds. One filtration cartridge removes harmful items from the water like dirt, rust, odor, chlorine, and microorganisms, while the other enriches it with essential vitamins and minerals that hydrate skin and scalp making them healthier in the longer run. Two filtration units can be easily accessed and replaced by subscription when they need changing.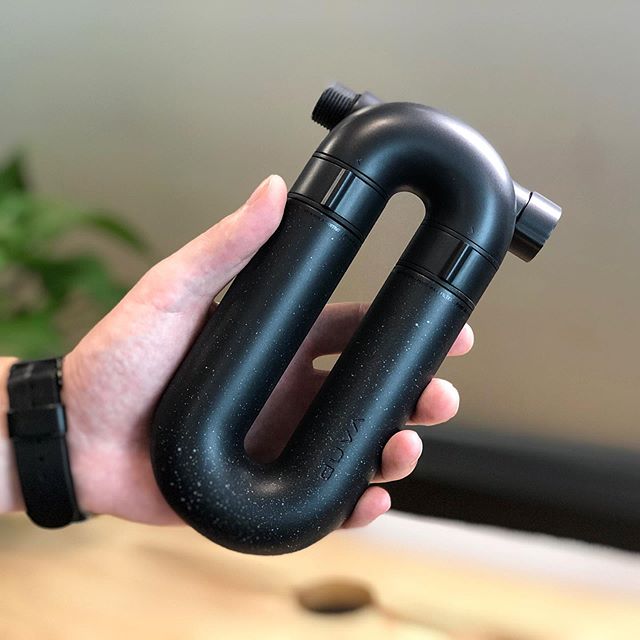 Design is another feature that sets the purifier aside. To make it look like a design-conscious product rather than a piece of plumbing, the team has opted for a matte black, speckled surface and a smooth looped shape.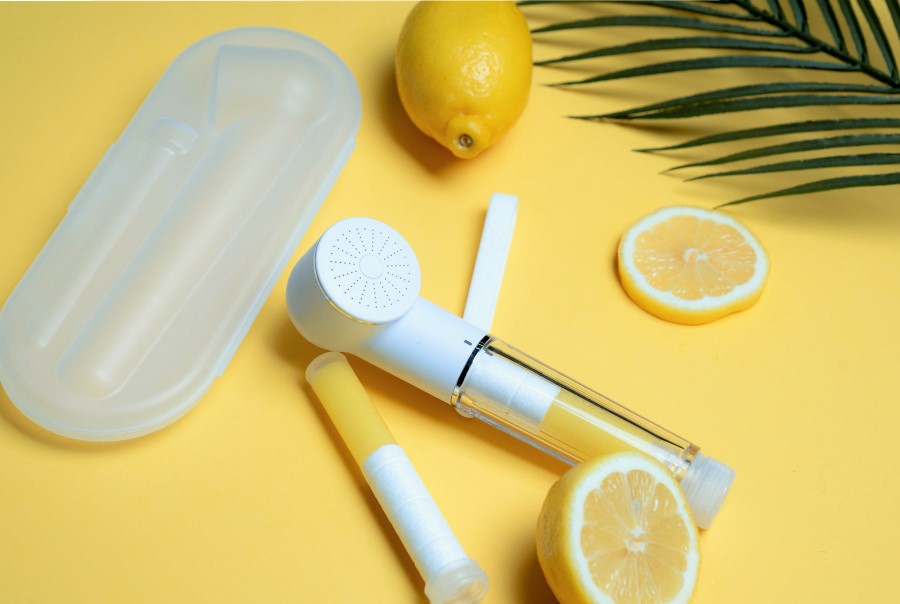 Another New York based start-up CEBIEN has also developed a vitamin-sediment combined filtering shower head. Aptly named Travel Shower Kit, it is intended for conscious consumers looking to improve the quality of their water while traveling. The team points it out that, no matter the reputation of the hotels, they usually provide drinking water in the bathroom, recognizing that the water is not safe enough to drink, which means it can't be safe enough to use on the body either.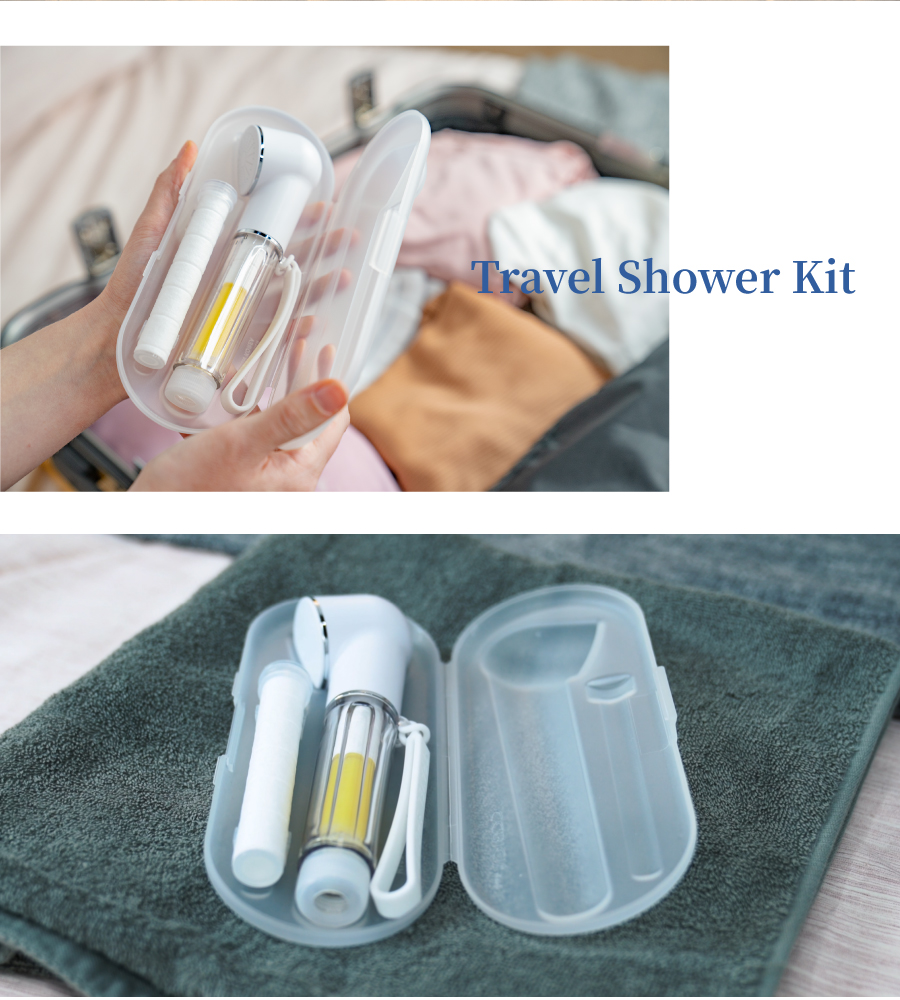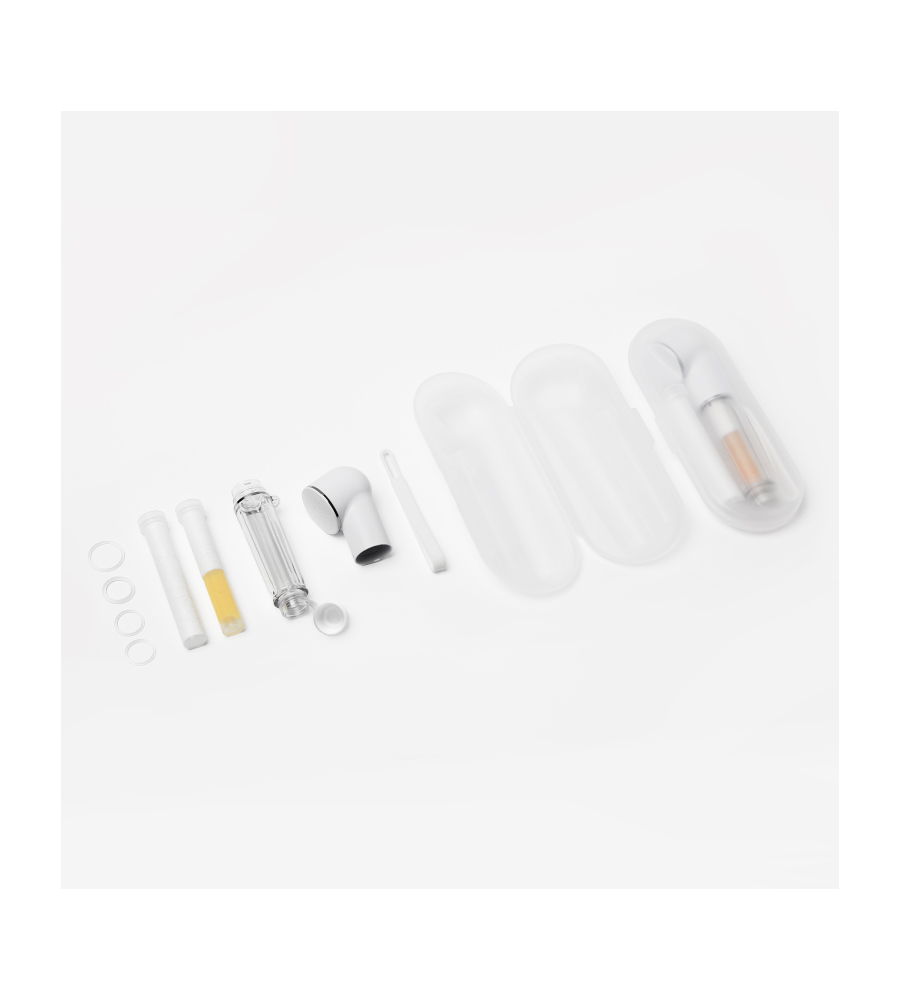 That was the thinking behind the Travel Shower Kit that can be attached onto the existing facilities in a hotel room or wherever the traveler is staying and will provide users with a vitamin-enriched way to take a shower. To increase the sustainable nature of the system, the eco-friendly shower head has been made with biomass plastic.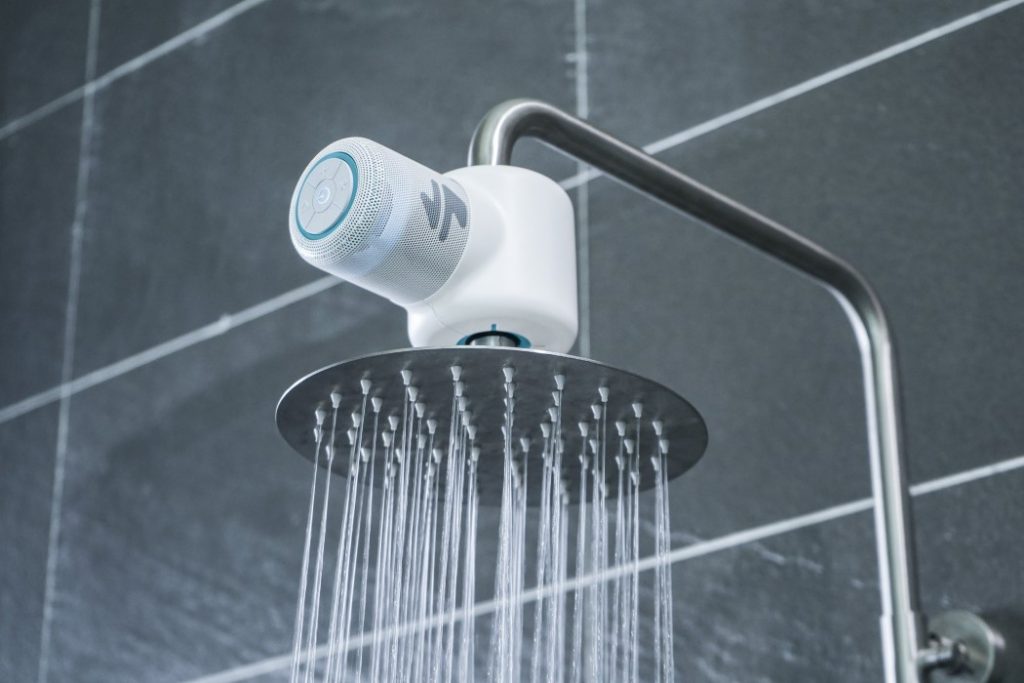 Philippines-based company Ampere has come up with a solution for those who loves listening to music or podcasts in the shower, but hates having to keep your speaker fully charged. Their Shower Power is an award-winning waterproof Bluetooth speaker that runs on hydroelectric power and generates 100% of its power from water.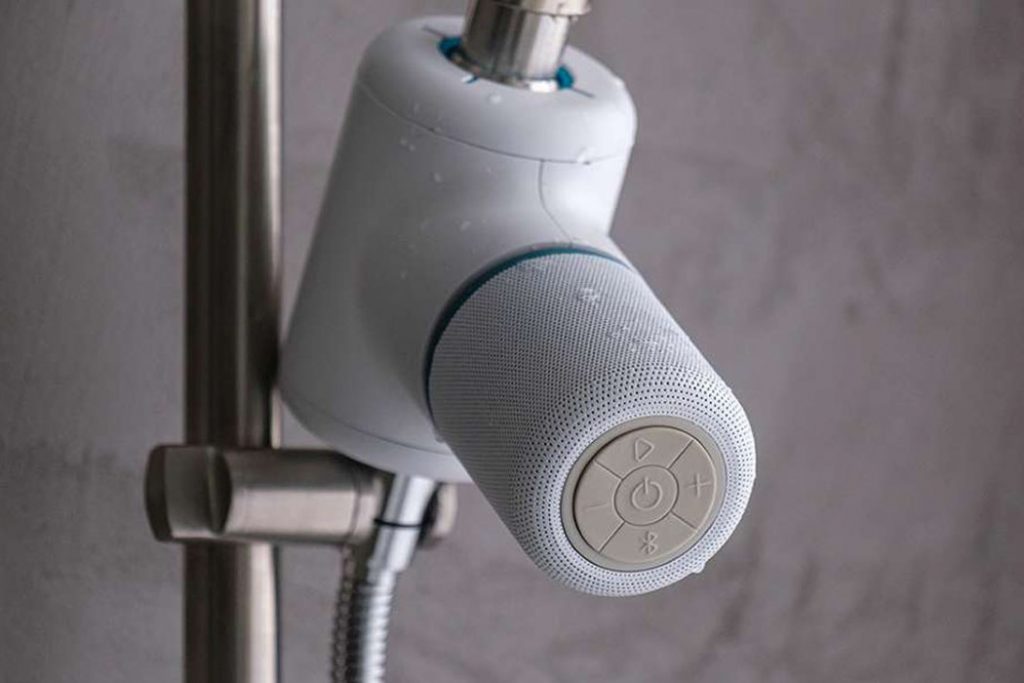 Designed to fit any showerhead, the speaker attached between the outlet and shower head uses a turbine to charge its internal battery. Flowing water is forced through an internal impeller, which rotates with the water's pressure and is hooked to a generator that supplies the speaker with electricity using the same principle as a water power plant. The manufacturer claims that a fully-charged Shower Power runs for 14 hours on a full battery, and well over 170 hours when used with running water.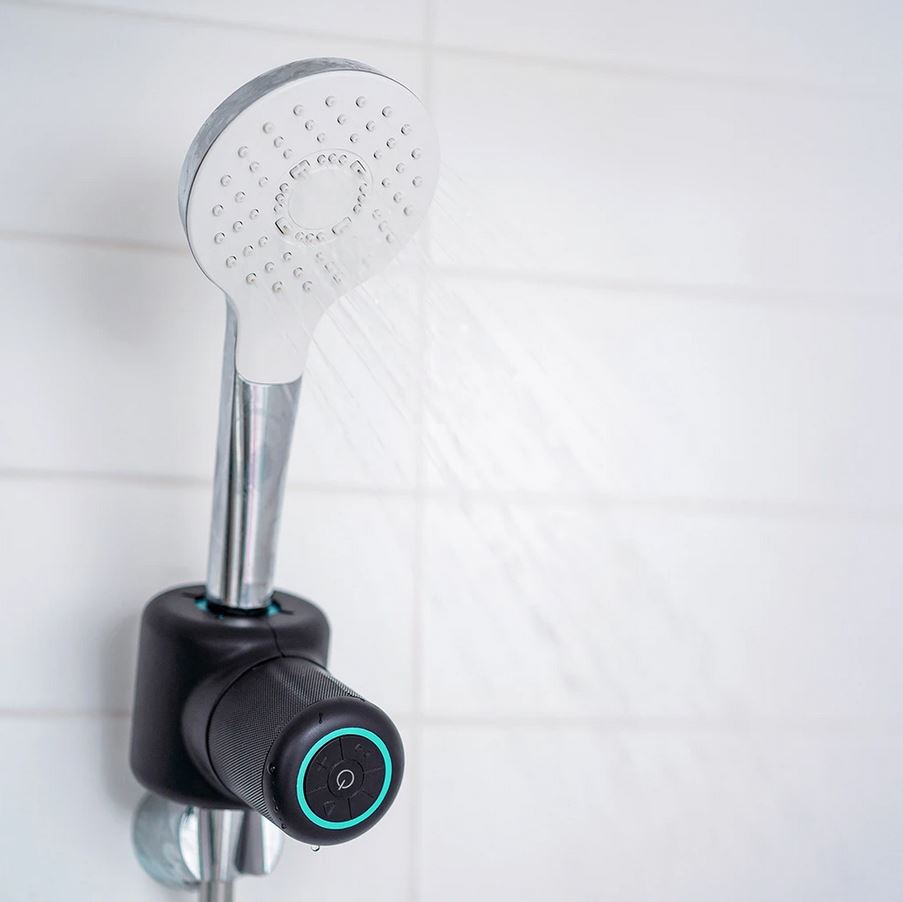 Operated using a waterproof control panel, Shower Power is made from 100% recycled ocean plastic, which makes it perhaps one of the cleanest energy solutions. The speaker can also be upgraded by adding an LED add-on to uplift your shower routine with spectacular audio-visual magic.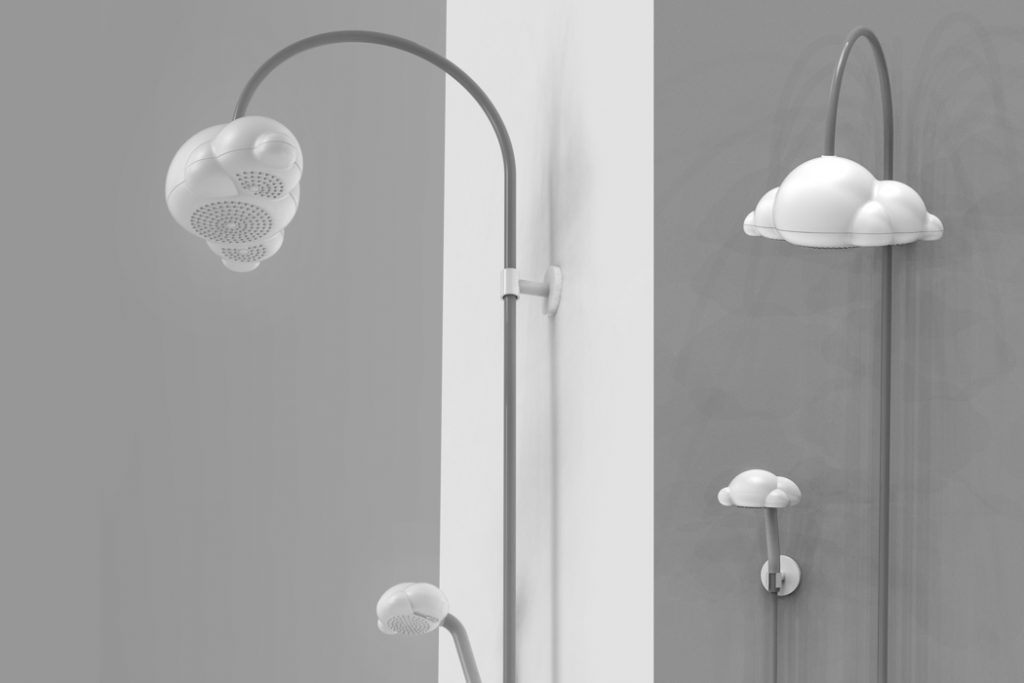 Not all shower heads featured in this articles were developed with such serious issues as sustainability or health in mind. Fun found its way into design too. Conceived as a literal interpretation of a raincloud, the whimsical Cumulus shower by Iranian designer Arman Zamani features a fluffy nozzle delivering three gentle streams of water. The unit is easy to mount and operate – user-friendly buttons are used to switch between different shower modes.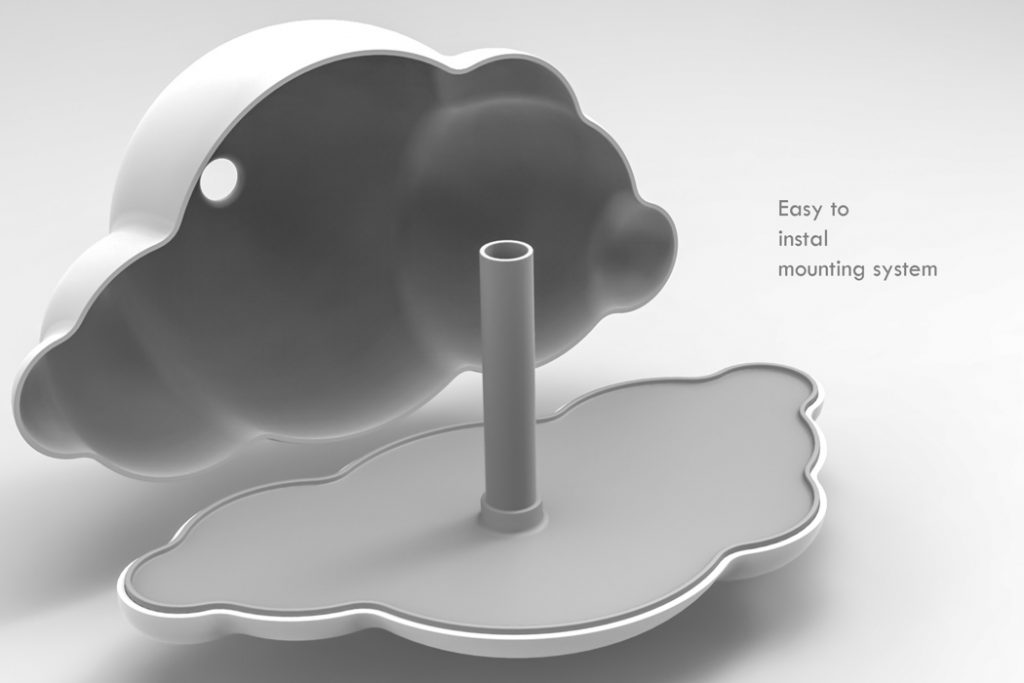 The product comes with an additional playfully shaped hand shower that can be used to rinse off kids in a bath.