Typically, when a building has to be taken down, it is demolished, with most of the materials used in construction ending up as debris. Architects aware of this huge problem, which threatens the sustainable future of architecture, are turning to reversible design – an approach that involves developing buildings that are easy to dismantle. In this way, built structures are more flexible and adaptable to the climate changes and redevelopment plans. In fact, they can be considered as banks of valuable construction materials that can be upcycled and reused. The projects in this post that demonstrate thinking beyond the life of the building and taking the idea of circular construction system to a maximum level.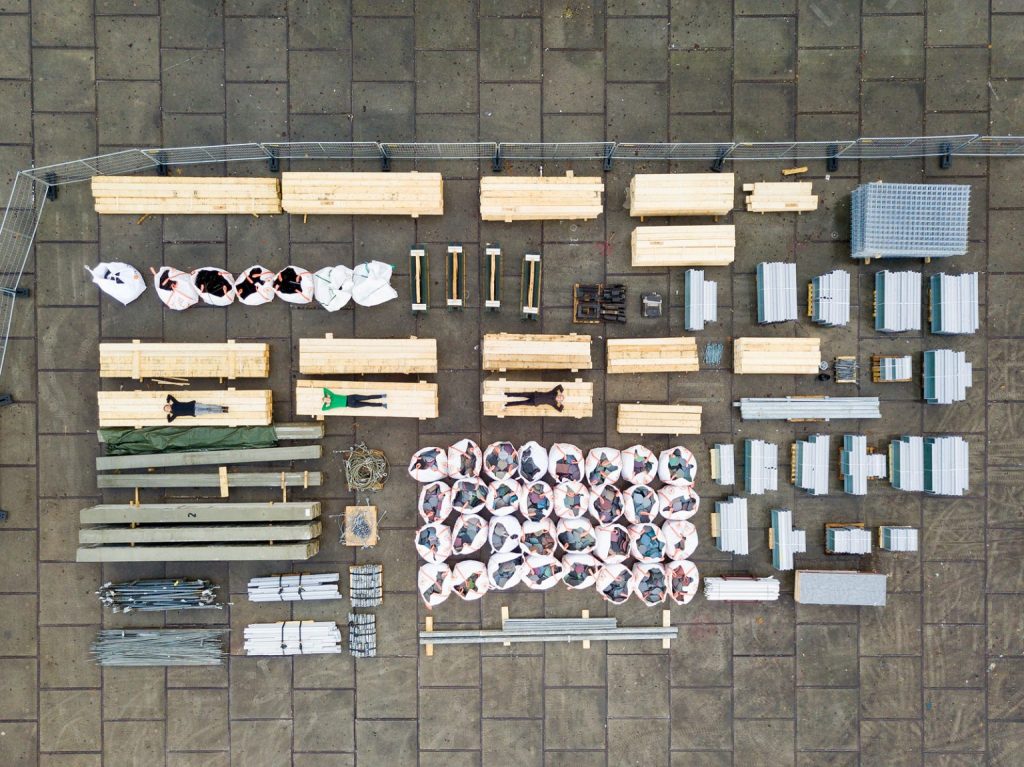 Copenhagen-based studio Adept has built a new taphouse, an addition to the existing Braunstein Brewery, that is literally designed for disassembly. Unlike traditional buildings, made of concrete and other inflexible materials, this building located in the coastal town of Køge, Denmark, is made with removable parts, which can be easily disassembled and repurposed.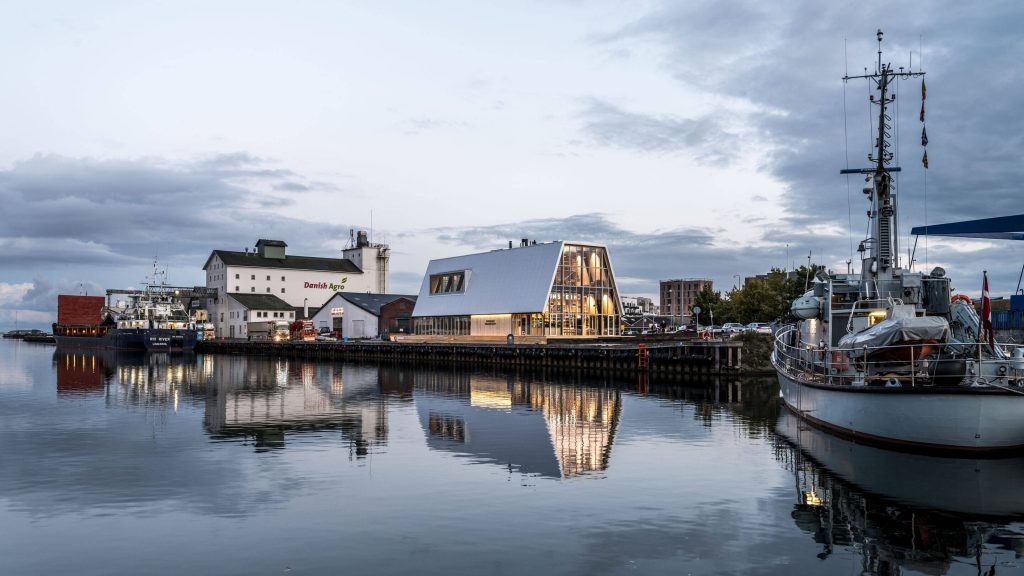 The architects claim that the materials involved in their creation, such as sustainably forested wood, would last longer than other construction materials, which will span the building's lifespan. Besides, when the structure is no longer used, its components will be upcycled instead of being simply disposed of as construction waste.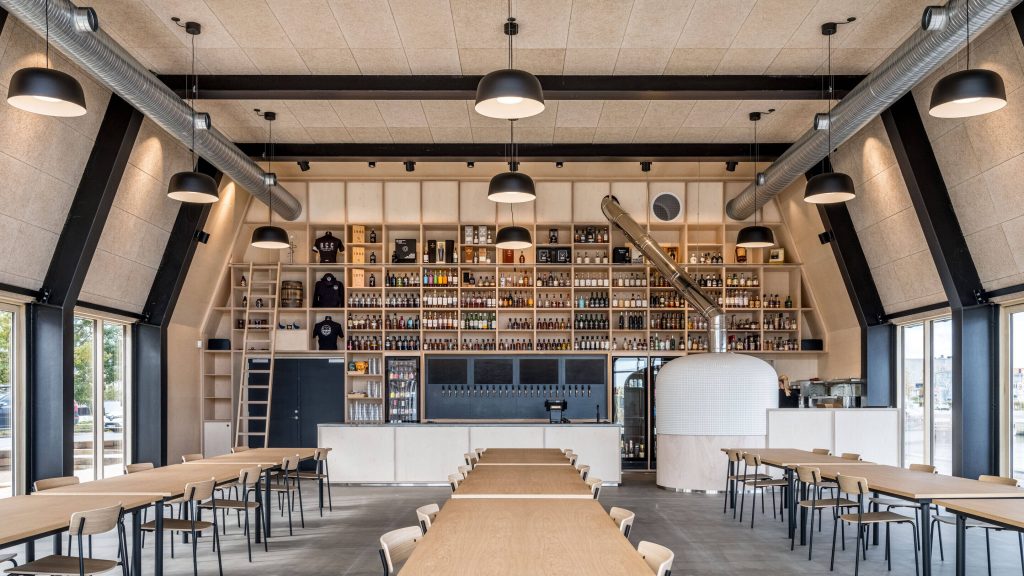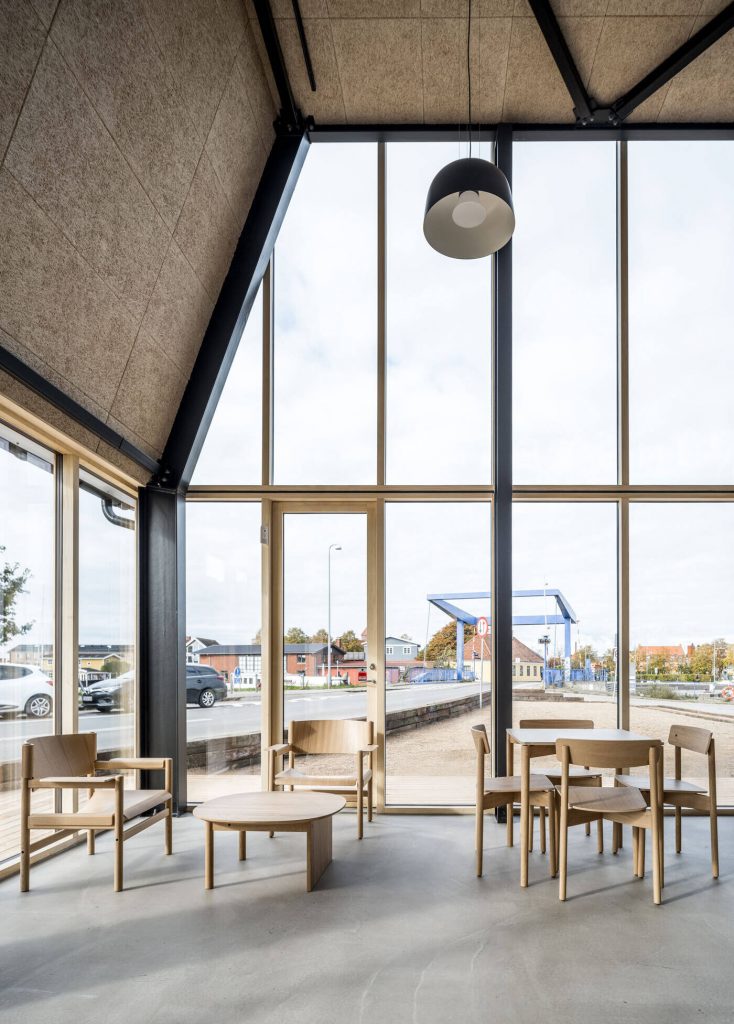 With its unfinished wood and steel structures, the design of the taphouse has a work-in-progress look. Its modular structure makes it easier to maintain because each component – the modular windows and removable bolts and screws – can be easily replaced. When the time comes, it also makes it possible to break down the building into separate parts instead of demolishing it, which means the next building can be built with the existing pieces, rather than from scratch.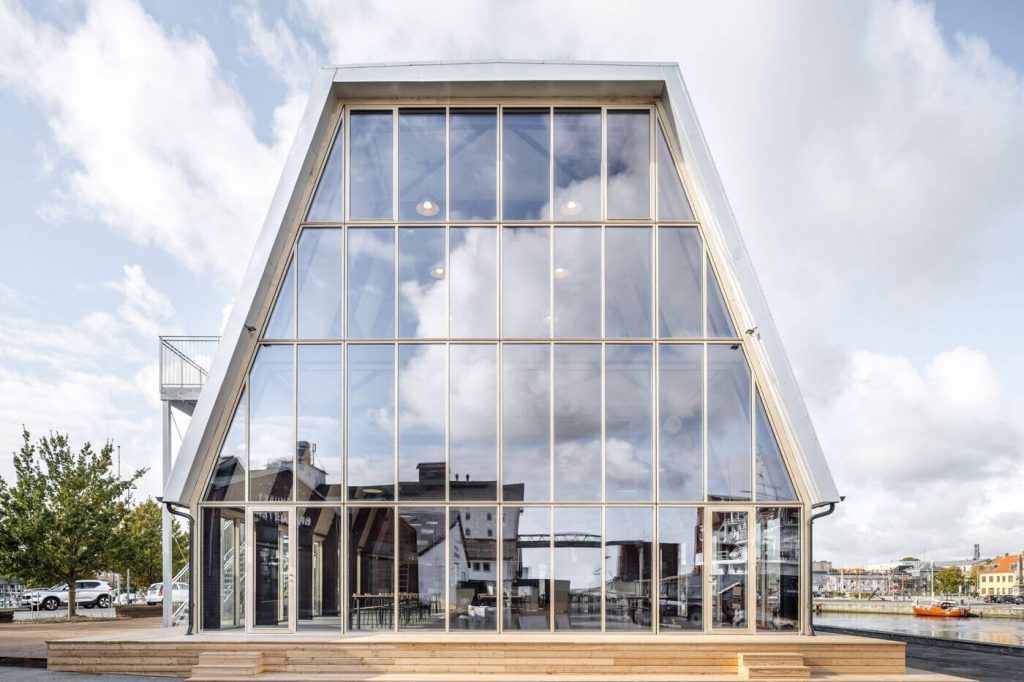 Although such recyclable architecture seems to be more time-consuming and expensive than traditional construction techniques at this stage, it works for sustainability of the structure and acts as a long-term investment.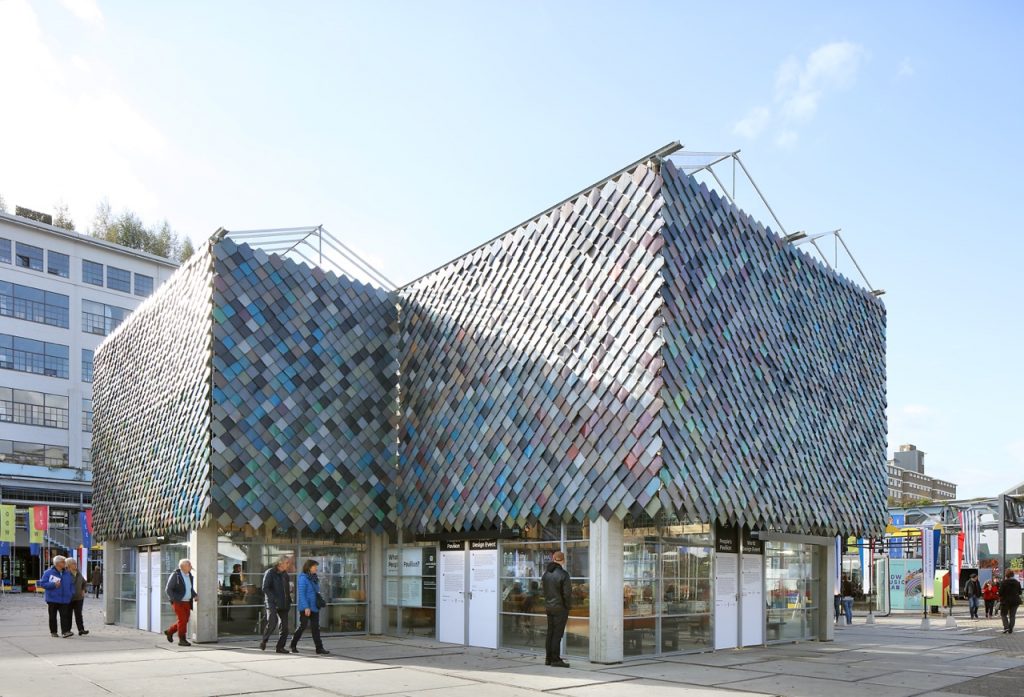 Netherlands-based Bureau SLA and Overtreders W used only borrowed or recycled materials to create People's Pavilion for the Dutch Design Week 2017. The structure included a cross-shaped auditorium that can host 200 people seated, or 600 people standing.
Designed to promote the values of new circular economy, the pavilion was designed with a radical new approach: all of the materials needed to make the 250 sqm building were borrowed, not only from traditional suppliers and producers, but also from local residents themselves. The architects claim that 100% of the materials – concrete and wooden beams, lighting, facade elements, glass roof, recycled plastic cladding, even the Pavilion's glass roof – were returned completely unharmed to the owners after the end of DDW.
The only design element that was manufactured specifically for the project is striking colored tiles that clad the pavilion's façade. They were made from plastic household waste materials collected by Eindhoven residents. By sorting the plastic waste by colour, the architects were able to produce a range of different hues, from pastel shades of pink and blue to vibrant yellow.
All other materials were borrowed. The framework of the structure was formed of nineteen wooden components that had to be returned after use, meaning the designers had to devise a construction technique that did not use screws, glue, drills or saws. Instead, they developed an intelligent construction method that used tie-down straps, tension belts and cable ties to secure the wooden beams. All this resulted in a drastically different design language and a structure that had almost no ecological footprint.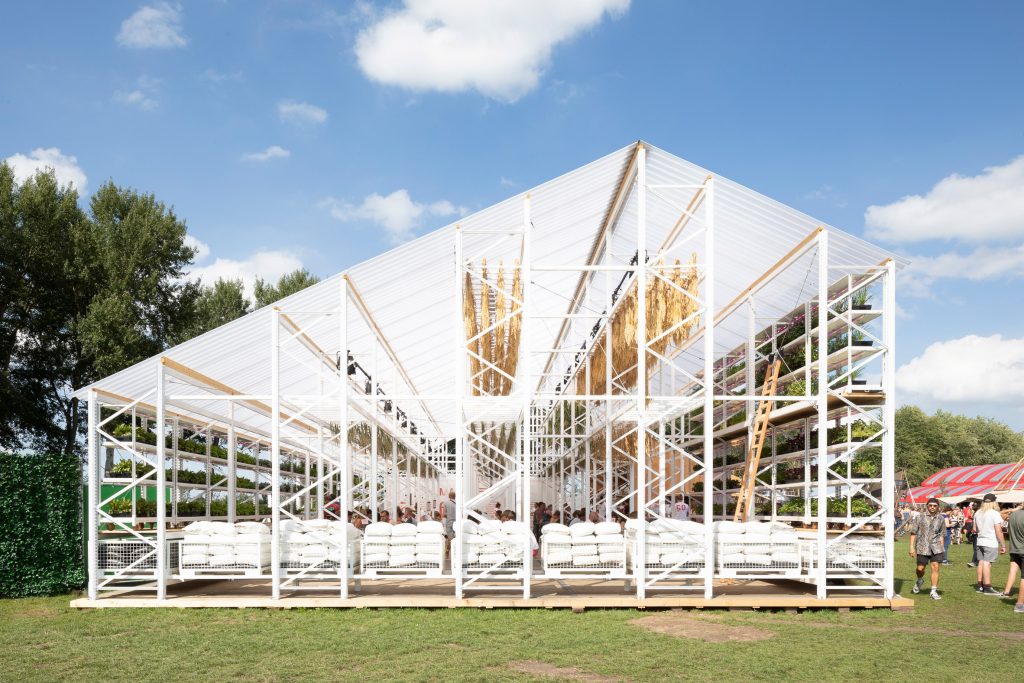 Next year, the same bureau Overtreders W, which specialises in temporary structures, used hired construction materials again, to build a pop-up zero waste restaurant at the Lowlands Festival in the Netherlands. Imagining what the world would need to eat to support its predicted population of 10 billion in 2050, the concept restaurant, appropriately named Brasserie 2050, offered a sustainable menu, which included "no waste" bread baked from potato peelings and pesto made from kitchen leftovers.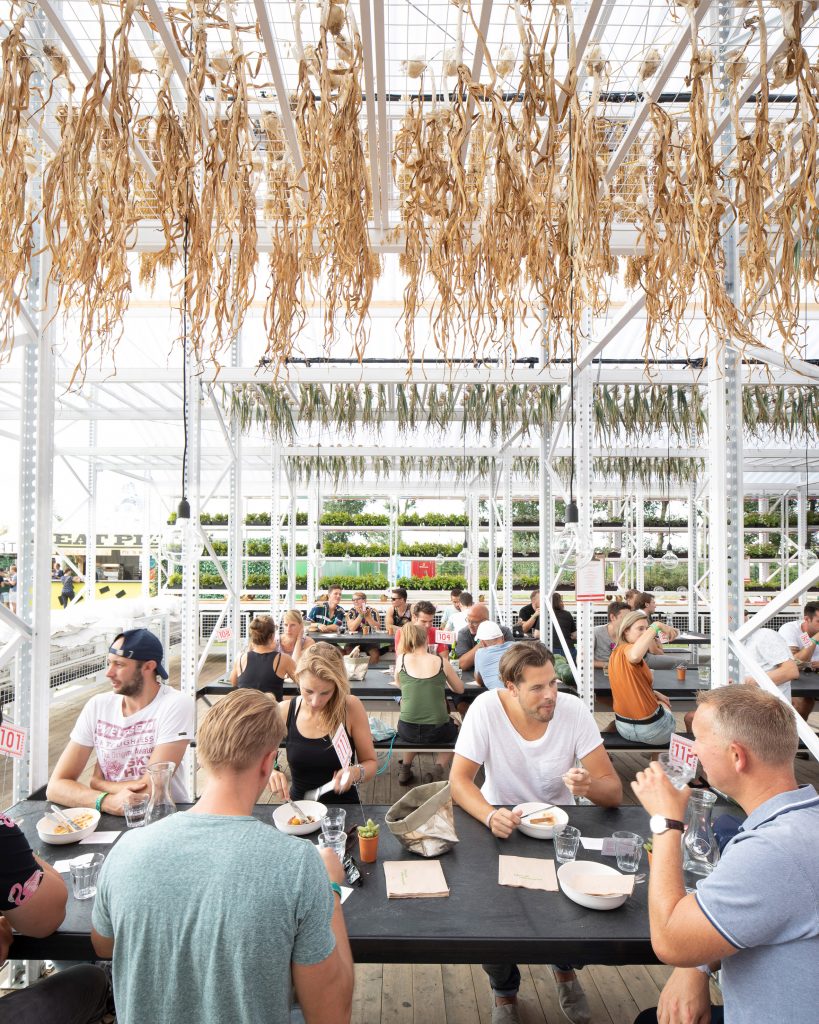 The architects opted for a temporary structure that resembled a barn, which according to them, has been a "timeless icon for farming" for centuries. The long rectangular building was constructed using standard pallet racks, while a gabled roof was made from white corrugated plastic. The walls of the pavilion consisted of vertical farming cabinets planted with herb, with crates filled with sacks of grain used as ballast. The eatery's furniture – tables and benches – was made from recycled plastic.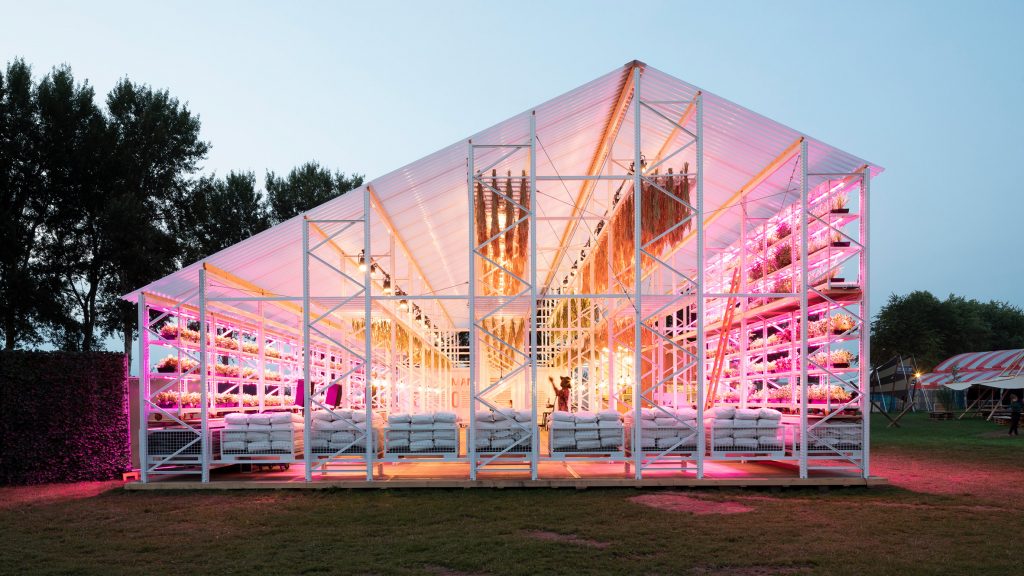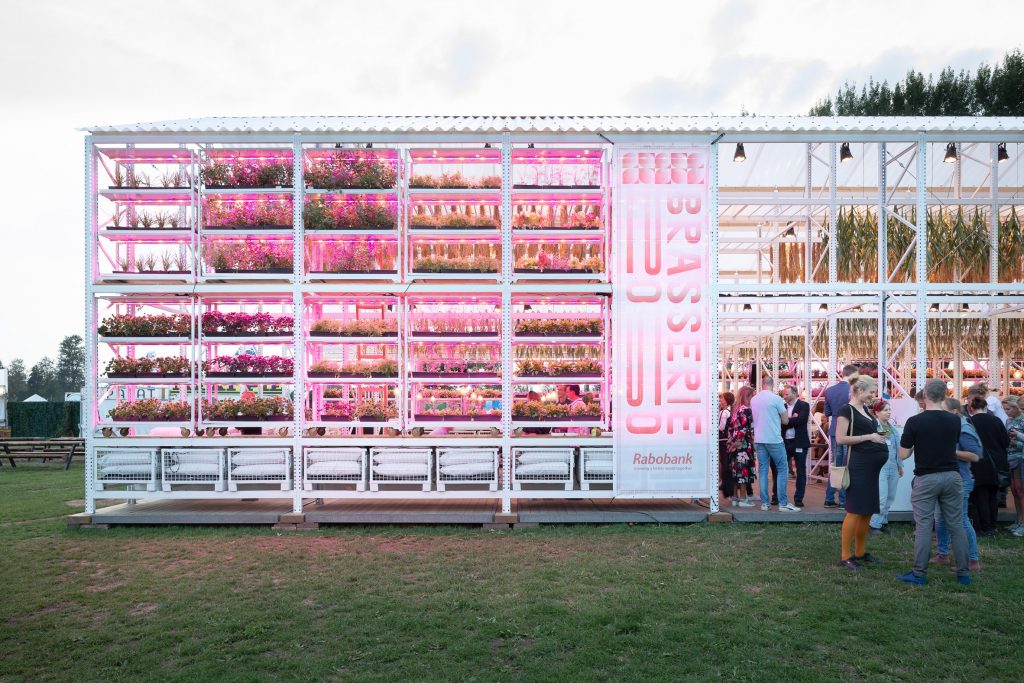 All materials were returned to their owners after the pavilion was dismantled at the end of the festival, creating no construction waste.