Resin furniture seems to be one of the rising trends these days. What makes it so fancied by designers is that this material combines magical, almost ethereal quality, popsicle-like translucent appearance and structural properties similar to those of plastic. Furniture designers are fascinated by the infinite light spectrum reflected through this material, as well as multiple techniques to cast, polish, and dye resin to obtain these captivating effects.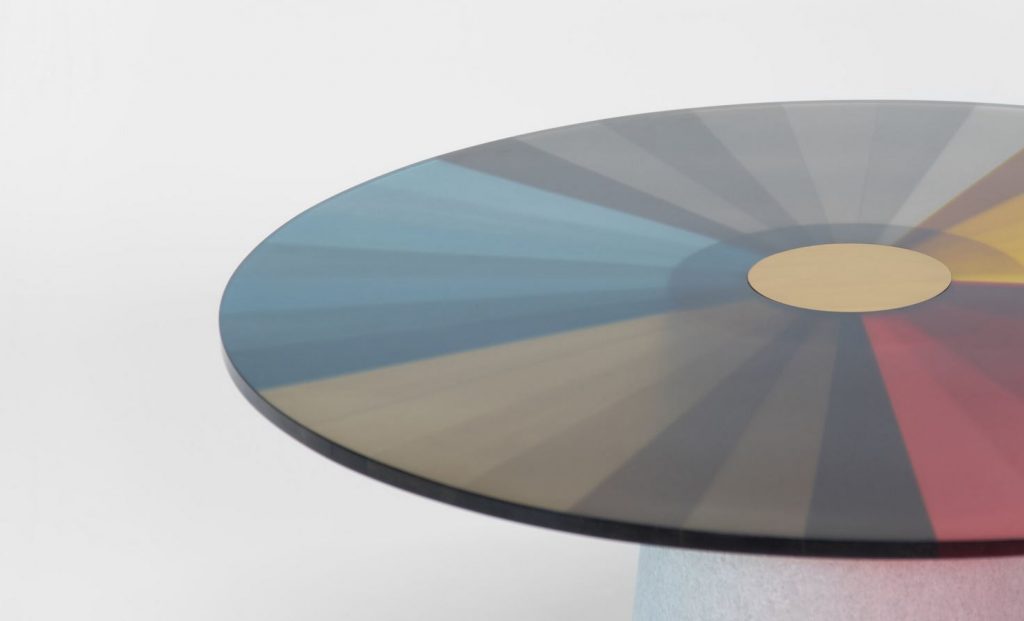 Mexican designer Moisés Hernández has teamed up with local architects Ezequiel Farca and Cristina Grappin to create Materia, a collection consisting of an oval table and a round table made of polyester resin.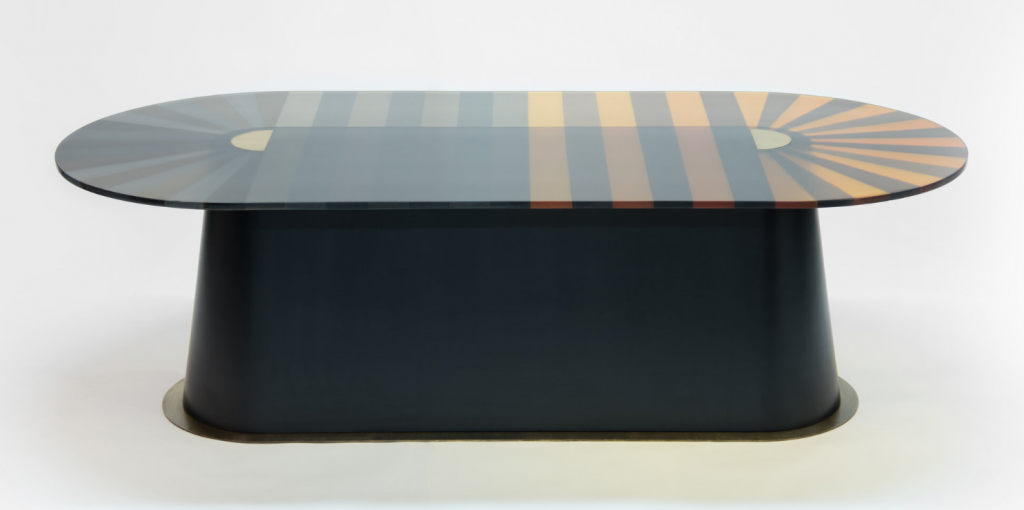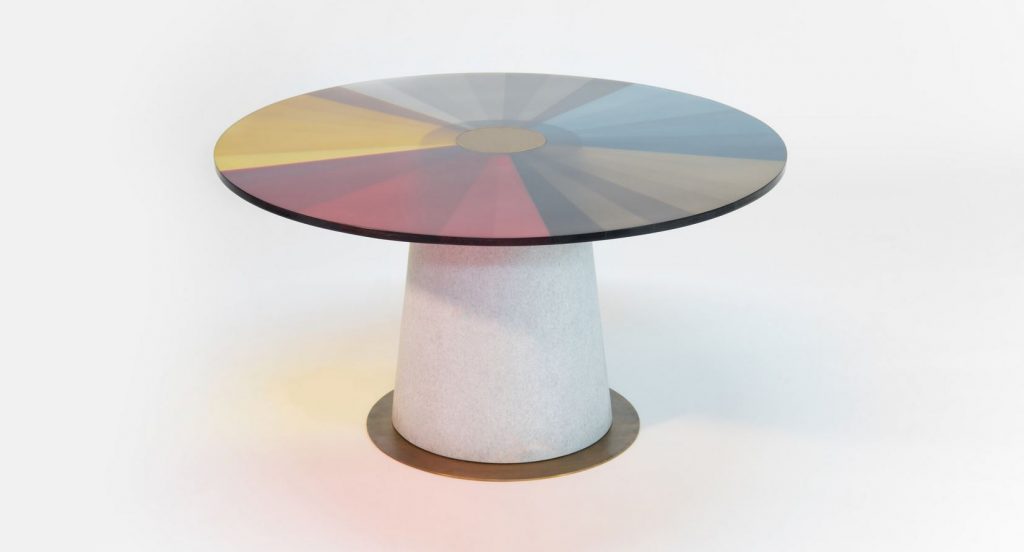 The team has paired triangular blocks of resin in different hues slotted together with heavy marble bases. The tabletops are described by the designers as a chromatic experimentation with the translucent material, producing different shades that are combined into a harmonious piece. Each of them is segmented into radial sections that are overlapped, creating a subtle effect where the light projects the color and highlights the transparency of the resin.
Perma collection by Polish-born London designer Marcin Rusak is a series of pieces described as "hybrids of domestic furniture" that are crafted from bio-resin with discarded sourced from florists encased within.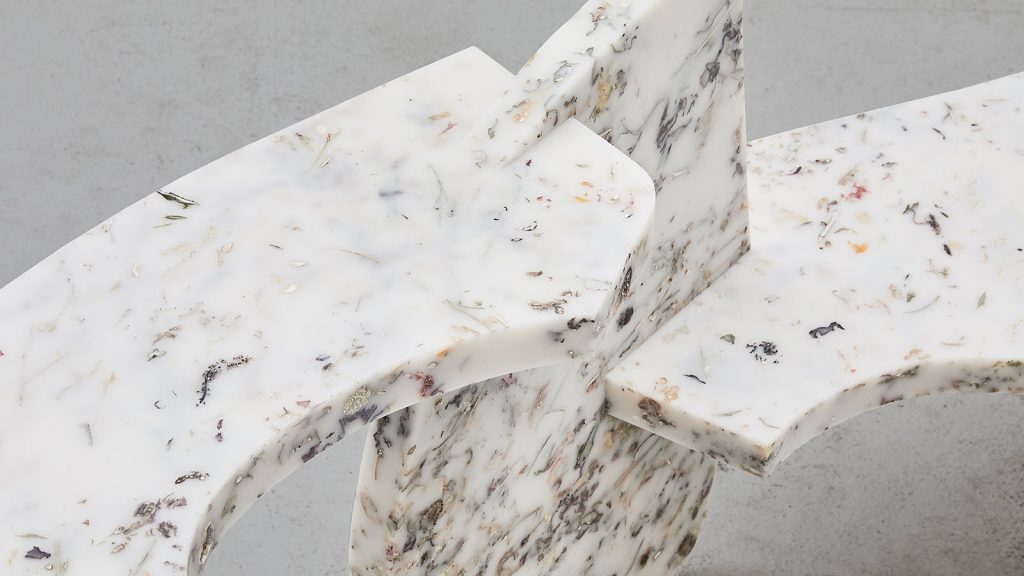 The designer has arranged excess scrap buds, stems, petals and leaves into resin before leaving the material to set and fossilize the plants. The resin's weight presses and divides the delicate tissue of petals and stalks, creating marble-like patterns surprising with an unexpected array of colour combinations and ornaments. Rusak then hand-draws the pieces of furniture and cuts them from the solid mass.
The resulting shapes include rectangles and semi-circles, as well as jagged and uneven surfaces that when assembled create a single abstract item formed by several separate planes. The collection comprises such objects as a low semi-circular bench attached to an upright stand, a single unit consisting of two arced planes attached at varying heights to form a complete circle, as well as a small wall-hung shelf featuring decorative joists.
The designer claims that drawing on the familiarity of a household furniture, the structural assemblage of planes creates objects that encompass the uncertainty of gesture, with a monumental confidence of a sculpture.
Lebanon-born and Milan-based designer Niko Koronis has used resin to create a collection of furniture pieces conceived to look like 'small scale architectural entities', characterised by an emphasis on linear geometries. Named G Collection, the series consists of four items made up from geometric blocks of resin and is inspired by the work of modernist Italian architect Carlo Scarpa that often featured sharp lines and graphic shapes.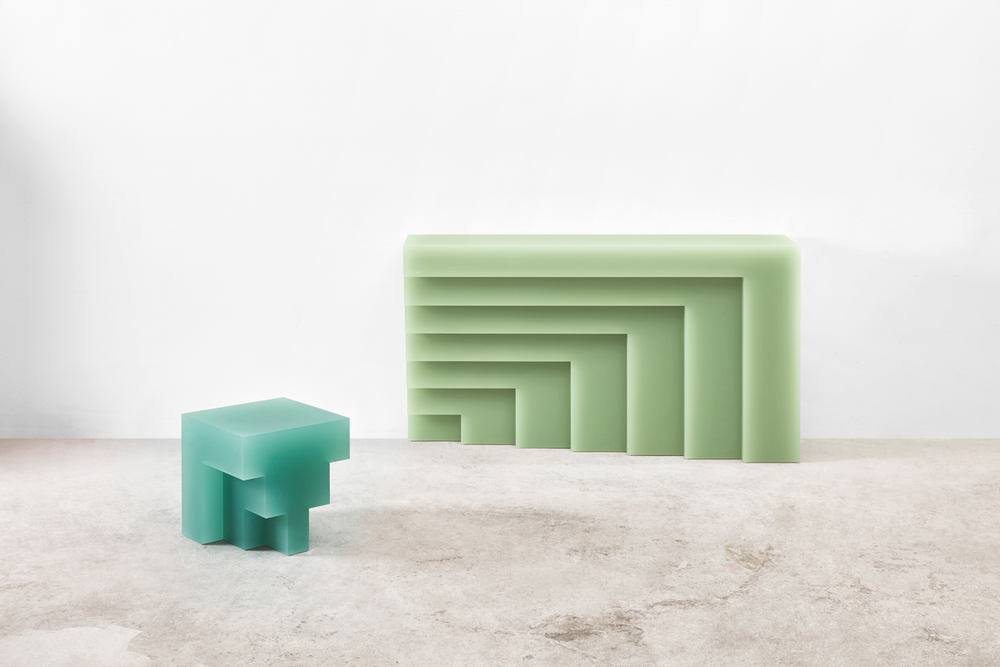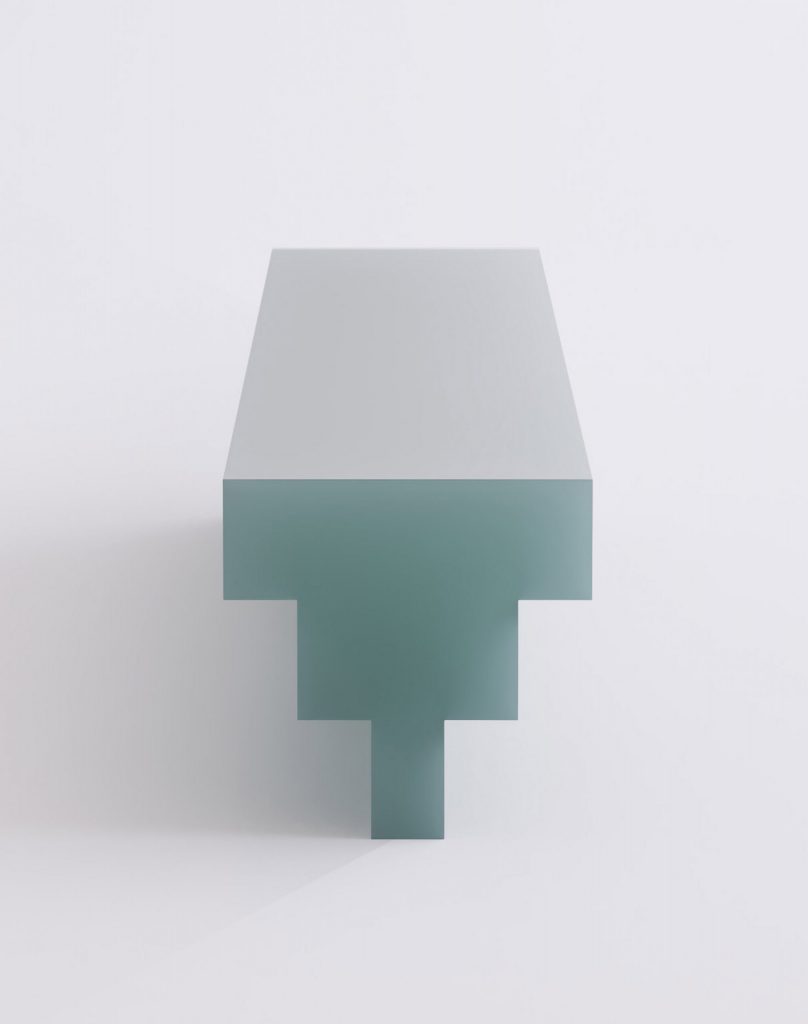 The collection comprises the GBC bench, the GRT coffee table, the GSD console table and the GST stool that also acts as a side table. Each of the translucent pieces is hand-crafted by an artisan in Holland using resin in hues of blue and green, granting them a frosty, soap-like appearance. The crisp and sharp forms combined with varying thicknesses render these objects highly reactive under different lighting conditions, giving the artificial material an almost natural feel.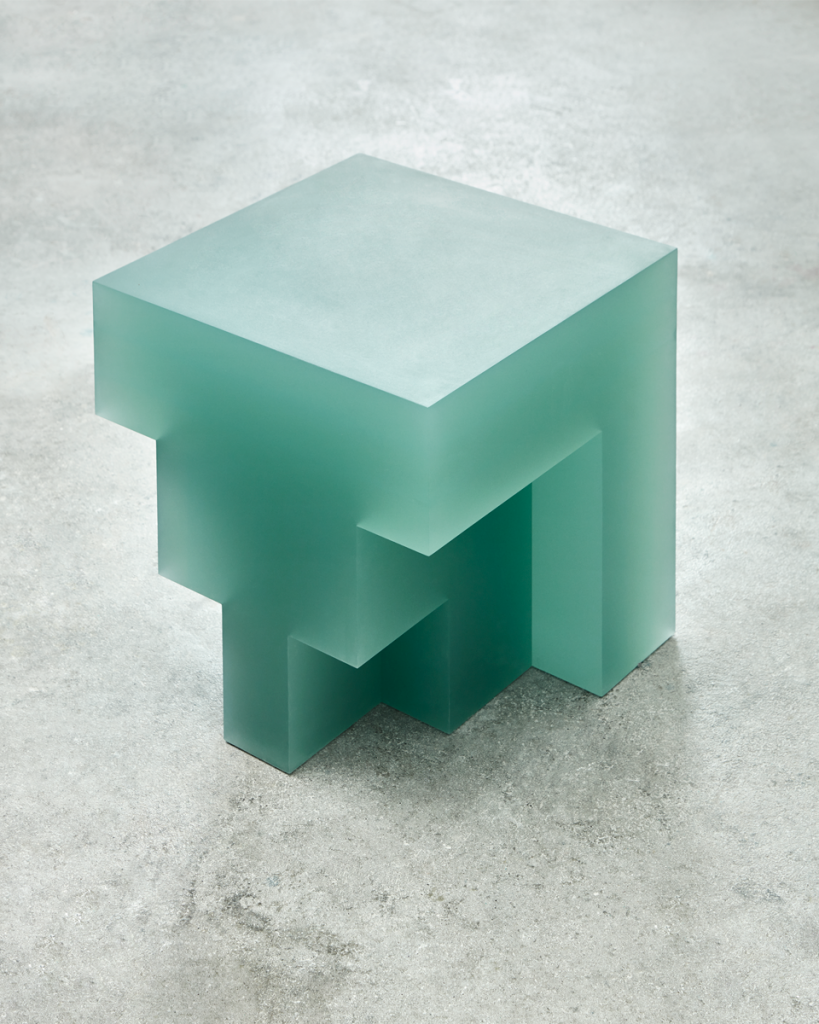 The hand-made production process of resin furniture is long and delicate. The console, for example, required more than 400 litres of resin, which had to be cast in layers of a certain thickness over a specific period of time.