Heavy-looking, yet transparent. Colourful, yet reminiscent of ice. Hard, yet so soft. Arousing numerous associations with popsicles, stained glass, and rainbows. With this post, we continue our exploration of amazing resin furniture designs that capture the dazzling material's versatility.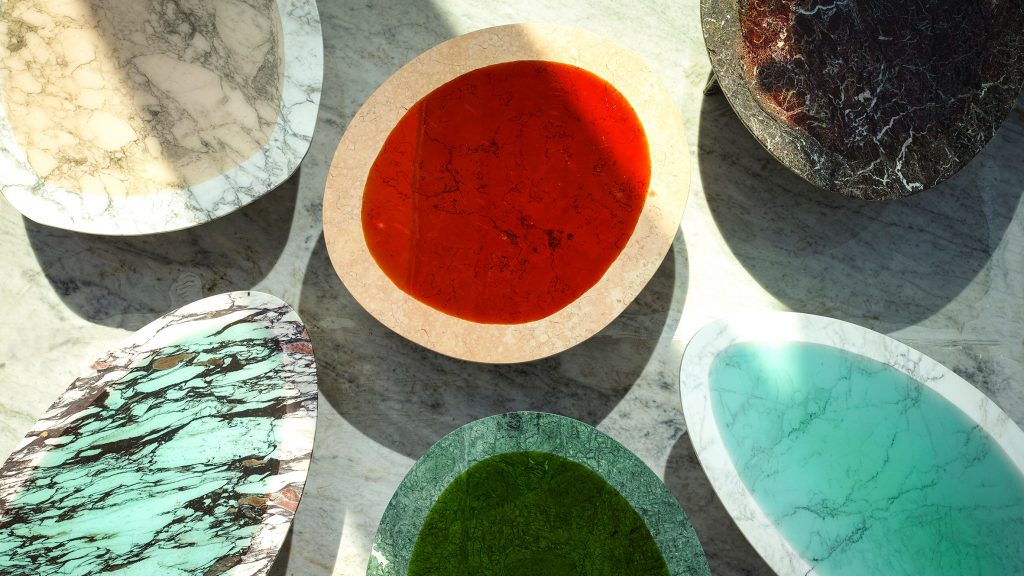 Brussels-based Cobra Studios, recently founded by architect Kenny Decommer and designer Hugues Delaunay, has launched its first furniture collection called Solids, featuring a family of geometric tables and light elements with simple and sculptural legs made from glossy epoxy resin. The pieces are inspired by the classical order of Roman architecture and are named after significant buildings and figures in the Greco-Roman world.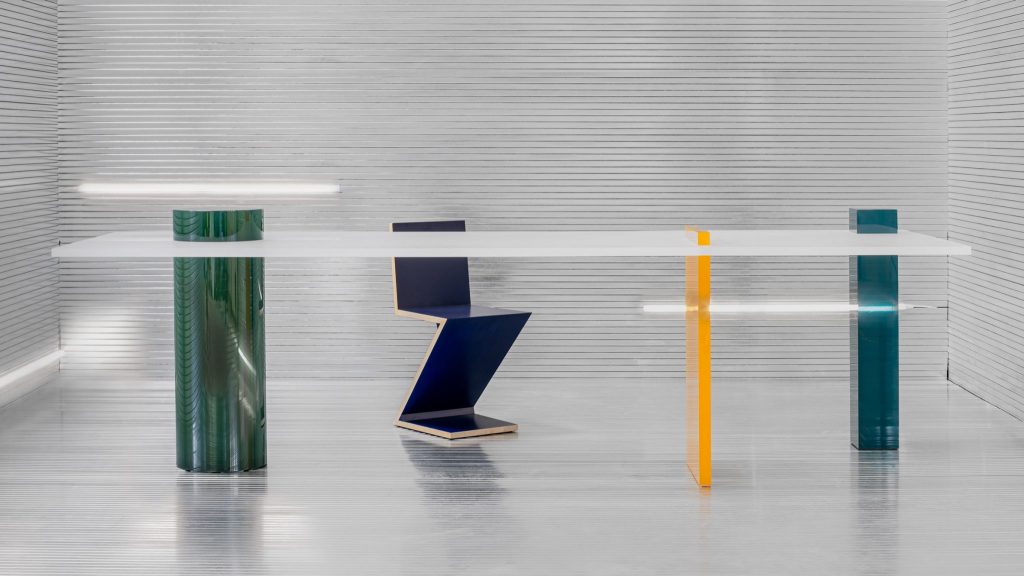 The collection includes Santa Maria dei Clarici, a coffee table named after a church in Rome; Cicero, a dining table that takes its name from Roman statesman and academic Marcus Tullius Cicero, and Priape, a side table named after a god from Greek mythology, as well as a floor lamp named after Roman emperor Otho.
The design combines heavy, solid, colourful legs with a thin soft table top in matt, chalk finish, which makes the supporting elements so present that their presence in fact organizes and characterizes the tables. The top that is normally an element of priority in the table typology becomes merely a connecting piece for the distinct buoyant volumes underneath.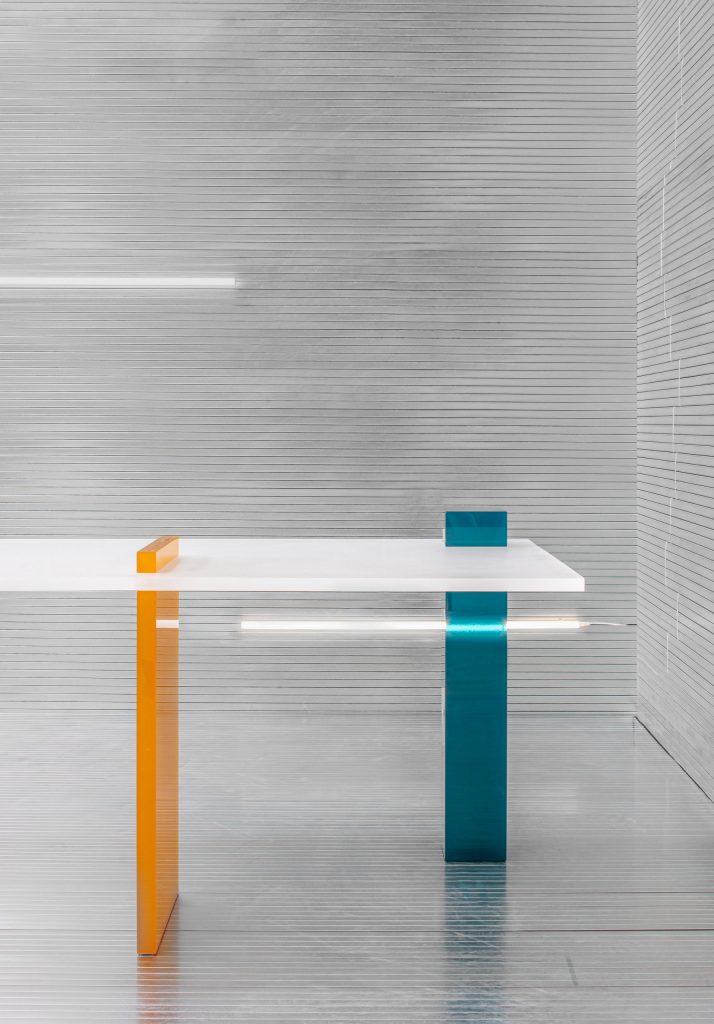 The legs each take a different, playful shape, including spheres, zigzags and cylinders, as a modern take on the solid columns found in classical Roman architecture, and available in an array of vivid colours: from Azzure green and Sapphire blue to Honey yellow and Nebbiollo d'Alba red. The resin shapes can also ordered in custom Bespoke colour.
Intended as a study in simplicity, the Prime furniture collection by Canadian designer Martha Sturdy includes a series of stools, wall decorations, a table and stackable shelves in varying sizes and colours made entirely from resin.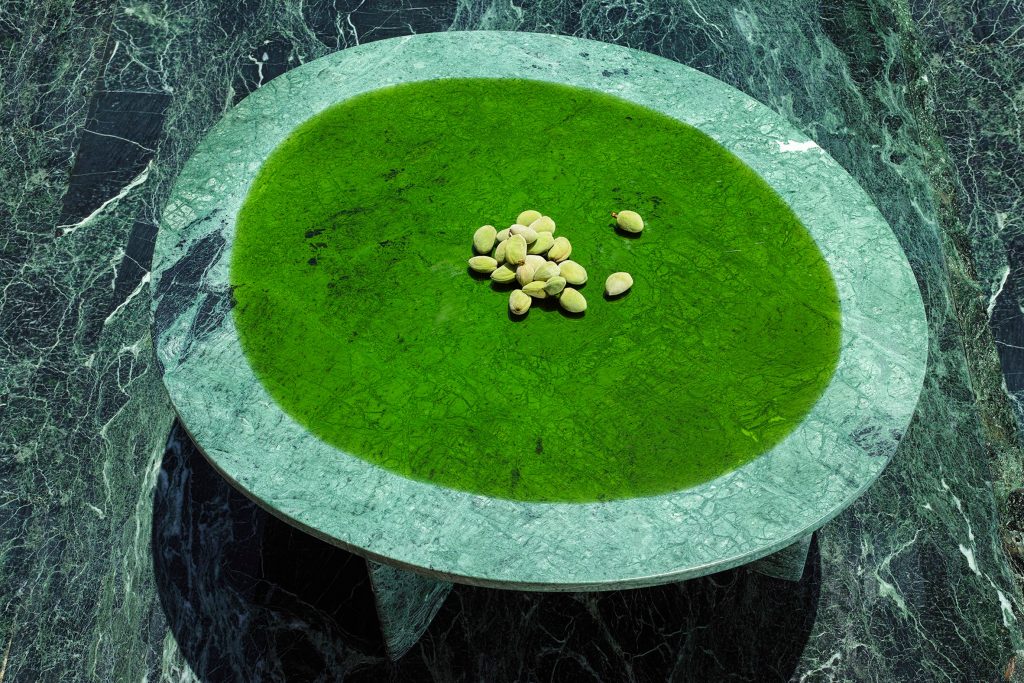 The designs are made from basic geometric shapes like cylinders, cubes, circles and squares, while the colour palette is limited to primary shades of red, yellow and blue, as well as black and white. The designer has chosen  an opaque finish for the yellow and red items, while the blue ones are left translucent. Used with the clean and simplistic forms, the colour does not appear to be complicated or distracting with the Prime collection.
The pieces can be used separately or function as building blocks for a more complex arrangement.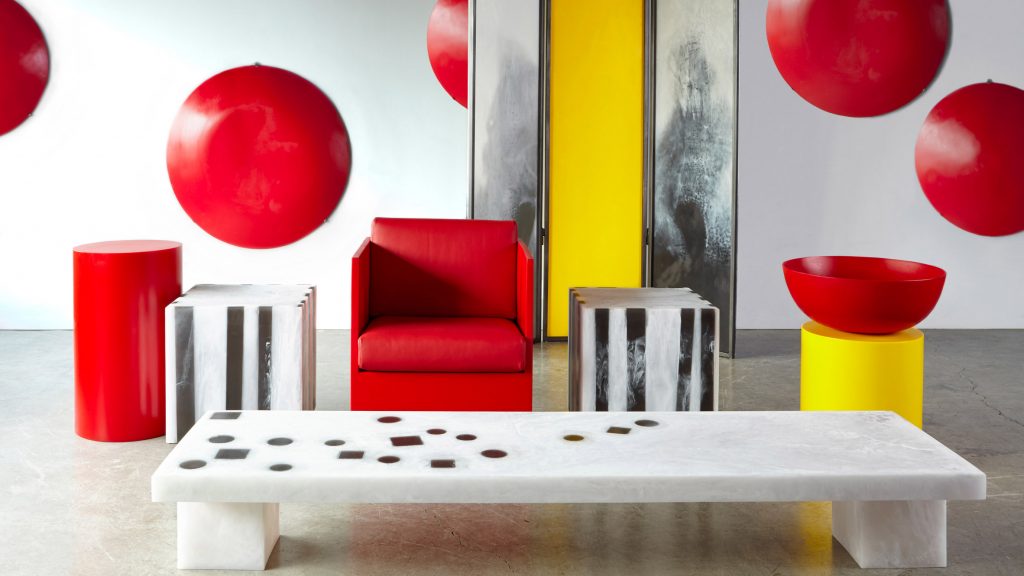 Although French-Lebanese designer Carla Baz has conceived her Stratagems collection as an experiment with marble, its delicacy and fragility, it is resin that appears to be the true focal design point of the series. Among other pieces, the 13-piece furniture collection features a family of six low tables made from thin waterjet-cut slabs of various different coloured marbles captivating by its different mineral compositions, which bear a resemblance to abstract expressionist paintings.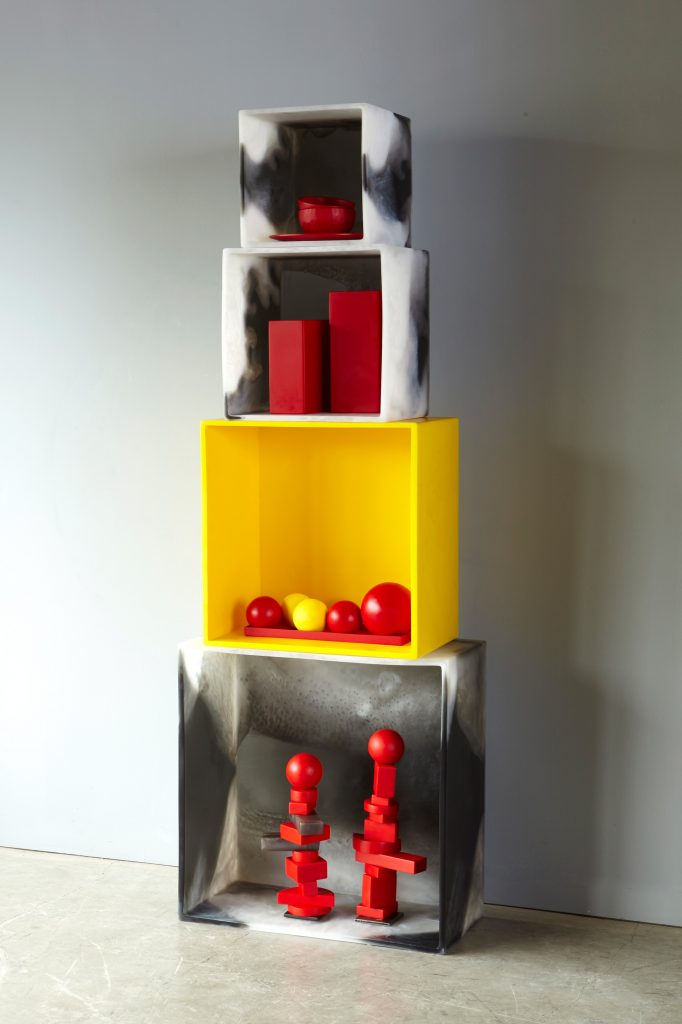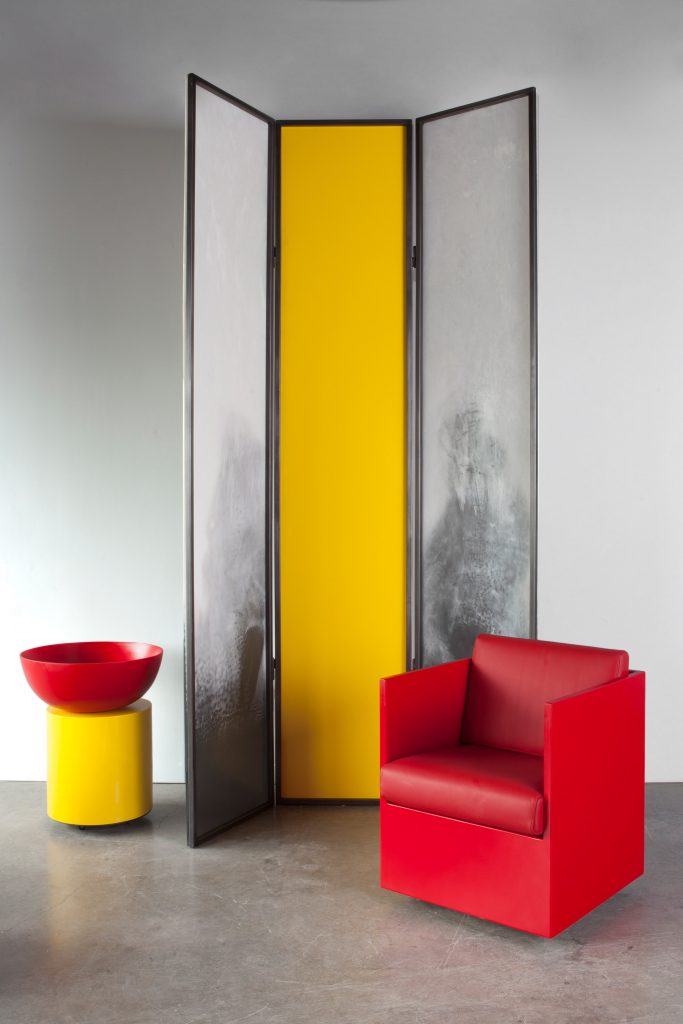 The tables consist of thin tops with slightly dipped surfaces created by carving away two millimetres of the stone. The designer has filled the resulting recesses with pools of colourful resin, which produces a two-tone effect on the surface with the natural pattern of marble showing through like a blank white canvas for the bold pops of colour.